Technological developments in the apparel industry are projected to boost demand for rayon thereby driving the global rayon fibers market.
The global market for the Rayon Fibers is anticipated to develop at a compound annual growth rate (CAGR) of 5.1% throughout the course of the forecast, to reach USD 98.21 billion by 2030.
Covid-19 Impact & Market Status
Due to a disrupted supply chain and decreased demand from customers globally, COVID-19 proven to be a severe difficulty for rayon fibre makers. Manpower shortages have forced several industries to close. According to the Clothing Manufacturers Association of India (CMAI), if the government does not provide support in the form of wage subsidies or revival packages, the whole textile chain might lose around 1 crore employment. The coronavirus reduced people's purchasing power, which had a direct influence on the car and textile sectors, impacting the rayon fibres market.
Viscose Rayon Fibre Will Propel The Global Rayon FIber Market Growth
In 2021, viscose rayon fibre led the global rayon fibres market. Viscose fibres have qualities similar to cotton fibres, thus they may be used to replace cotton fibres in a variety of applications. Global imports of viscose rayon filament climbed from 90,489 tonnes in 2017 to 101,633 tonnes in 2019, as per the International Trade Centre. Rayon fibers are formed by the reaction cellulose with sodium hydroxide to make alkali cellulose, which is then converted to cellulose xanthate by combining it with carbon disulfide (CS2). It would then be dissolved in weak sodium hydroxide and extruded into an acid bath through spinnerets (wet spinning). Dresses, ribbons, and trimmings are made from viscose rayon, which is a soft and non-insulating textile. The increasing usage of viscose rayon in garments and upholstery fabric is expected to help the market develop.
Personal Care Sector Gains The Highest Revenue In The Global Rayon Fiber Market.
During in the forecast timeframe, the personal care sector of the rayon fibre market is expected to grow at the fastest rate of 8%. The increased usage of rayon fibre in hygiene items such as sanitary products, sanitary napkins, tampon, baby diapers, and napkin liner is responsible for this expansion. Because rayon fabric absorbs moisture quickly and dries quickly, it is an ideal dry surface. The global export of sanitary towels and tampons climbed from 15 lakhs to 16 lakhs in 2018, according to the International Trade Centre (ITC). In 2018, China was the leading export market, with exports of USD 180,586. Rayon fibres are less expensive than conventional textiles since they can be thrown away after each usage, which would be expected to boost the rayon fibres market over the projected period.
North America Followed By Europe Region Are Dominating The Rayon Fiber Market Growth.
In 2019, the Asia Pacific region has the greatest share of the rayon fibres market, accounting for more than 45 percent. The market for rayon fibres in the region is likely to be driven by increased infrastructure developments, rising per capita income, increased birth rate, and higher domestic consumption, and the access to low labour.
In the Asia Pacific area, the rapidly increasing textile sector in rising nations like as China and India is predicted to produce the biggest demand for rayon fibres. Because of the hot and humid environment in this area, consumers are more inclined to move from cotton to rayon because of the latter's rapid drying capabilities. In the global rayon fibres market, Europe and the Middle East are projected to account for the second largest market share. Furthermore, rising cotton production costs are likely to boost demand.
Consumer preference for hybrid fabrics over completely synthetic fabrics is projected to global rayon fibers market. Furthermore, rising cotton prices have prompted apparel makers to use rayon replacing cotton. Firms are spending in manufacturing facilities and pulp mills in order to enhance rayon output as a consequence of increased demand.
Rayon can imitate the qualities of other fibres such as nylon, cotton, and wool, making it a versatile and cost-effective option for usage in a variety of climates. Because of its semi-synthetic character, it is also used in the garment business. Moreover Because of its effectiveness, comfort, cost and absorbent characteristics, it is also the most flexible form of rayon.
Owing to aforementioned benefits, the rayon fibers are experiencing rapid adoption ad opposed to alternatives such as pure cotton, polyster and other fibers thus fostering remarkable progress of global rayon fibers market.
The global rayon fibers market is estimated to grow up-to USD 28 billion by 2029, with a CAGR of 6% from 2022 to 2029.
Rayon is created from wood pulp and has various environmental advantages over fibres generated from crude oil, such as nylon and polyester.
Rayon is a fibre containing natural cellulose found in wood pulp or plant-based materials like cotton, which is then chemically treated to create synthetic fibres. Rayon fibres are used in a variety of sectors, including textiles, clothing, surgical equipment, furniture, and feminine sanitary products.
Rayon is a pure cellulose-based regenerated fibre. Because of its durability, rayon has been employed as a key component in car tyres, resulting in some kind of a material which is less costly than nylon tyres and driving the rayon fibres industry forward. Furthermore, rayon fibres are moisture absorbent, breathable, and easy to wear, increasing their popularity in the textile business.
Furthermore, experts are concentrating their efforts on cellulose chemical reactivity and structural study and development. Researchers believe that by interacting directly with light from the sun, carbon dioxide, and water, they may be able to generate cellulose molecules. Such advancements might lower the cost of procuring the raw elements needed to make man-made textiles. The global rayon fibres market is predicted to expand due to properties of rayon fibre including such levels of high - density, absorbency, abrasion resistance, and UV resistance.
Certain issues, such as rayon's vulnerability to powerful bleaches due to the existence of natural polymers, and also the risk of something like the material loosing its elasticity if exposed to sunlight for an extended period of time, may limit global rayon fibres market expansion. In addition, workplace dangers resulting from the synthesis of extremely hazardous carbon disulfide have resulted in lawsuits and serious health consequences for workers. The influence on contemporary production facilities, on the other hand, is uncertain.
However, at the sme time, global rayon fibres market is growing rapidly due to huge requirement from the textile industry. The need for rayon fibres is likely to rise in the future years as the textile industry expands. Although rayon fibre is synthetic, it has many qualities with natural polymers. This includes natural polymers' excellent comfort and low cost, as well as nylon fibres' drape and slipperiness. Rayon fibres' semi-synthetic nature makes them appropriate for a wide range of items, including home furnishings, fashion, industrial, and medicinal applications. The global rayon fibres market is predicted to grow rapidly due to the wide range of uses for rayon fibres. China, India, and other Asian Pacific countries. Furthermore, the demand for rayon fibres is boosted by oil price volatility.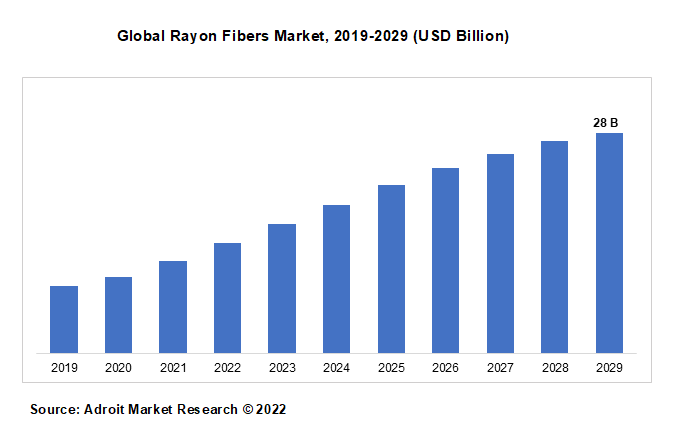 The key players operating in the global rayon fibers market are Kelheim Fibres, Eastman Chemical Company, Grasim Industries, Acordis, Tembec, Aoyang Technology, Mitsubishi Rayon, Lenzing, Aditya Birla Group, Shandong Yamei, Fulida, Toray Industries, Tangshan Sanyou Chemical Industry, and Asahi Kasei among others.
Lenzing AG and Dupont biomaterials cooperated to produce a new natural-fiber fabric series. Sorona fibres from Dupont and TENCEL (modal and lyocell) fibres from Lenzing will be used in the launch. "Sorona" is the brand name that Dupont uses to advertise its rayon fibres. During the projection period, new collaborations will boost the expansion of rayon fibres.
Many smaller enterprises in the sector may lack the financial resources required to spend extensively in R&D on their own. They're making up for it by purchasing and merging with other successful firms in the field. They expand their whole resource pool, particularly in terms of financial and human capital. These businesses now have the resources, expertise, and research to do the extensive research and development that will be required.
Latest Innovation in the Global Rayon FIbers Market: A snapshot
In Sao Paulo, Brazil, Lenzing AG, one of the world's leading rayon fibre manufacturers, invested over USD 1,300 million in a non profit wood pulp factory. The factory can have a net capacity of approximately 500 kilo tonnes, and the wood pulp will be turned into cellulosic fibres, which will be sold under the Biobased Fibers sector of the company.
The biggest lyocell fibres factory in Thailand has officially begun construction by Lenzing AG. The factory will have a 100-kilo-ton yearly production capacity and will address Asia Pacific's expanding demand for rayon fibres.
Rayon Fibers Market Scope
| | |
| --- | --- |
| Metrics | Details |
| Base Year | 2020 |
| Historic Data | 2018-2019 |
| Forecast Period | 2021-2028 |
| Study Period | 2018-2028 |
| Forecast Unit | Value (USD) |
| Revenue forecast in 2028 | USD 28 billion |
| Growth Rate | CAGR of 6 % during 2021-2028 |
| Segment Covered | Type, Application, Regions |
| Regions Covered | North America, Europe, Asia Pacific, Middle East and Africa, South America |
| Key Players Profiled | Kelheim Fibres, Eastman Chemical Company, Grasim Industries, Acordis, Tembec, Aoyang Technology, Mitsubishi Rayon, Lenzing, Aditya Birla Group, Shandong Yamei, Fulida, Toray Industries, Tangshan Sanyou Chemical Industry, and Asahi Kasei among others. |
Key Segments of the Global Rayon Fibers Market
Type Overview, 2019-2029 (USD Billion)
Viscose Rayon
Modal Rayon
Cupramonium Rayon
Others
Application Overview, 2019-2029 (USD Billion)
Automotive & Transportation
Tire Cords
Automotive Hoses
Brake Lining Hoses
Others
Feminine Hygiene Products
Wipes
Diapers
Others
Aerospace and Defense
Manufacturing
Industrial Hoses
Conveyor Belts
Industrial Fabric
Others
Domestic textile
Industrial Textile
Regional Overview, 2019-2029 (USD Billion)
North America
Europe
Germany
France
UK
Rest of Europe
Asia Pacific
China
India
Japan
Rest of Asia Pacific
South America
Mexico
Brazil
Rest of South America
Middle East and South Africa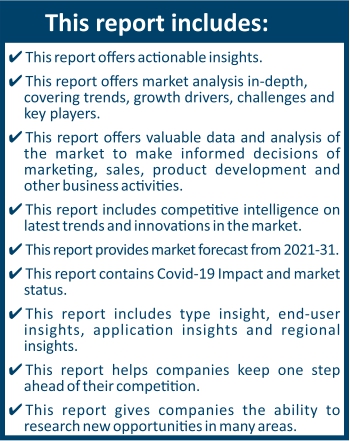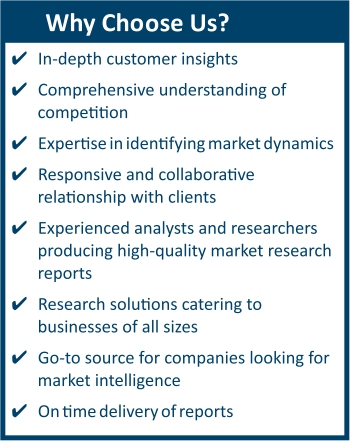 Frequently Asked Questions (FAQ) :
The market value of rayon fibers market in 2029 was USD 28 billion.
The rayon fibers market is growing at a CAGR of 6% over the forecast period.
The application of the rayon fibers market automotive, transportation, personal care, aerospace and defense, manufacturing, textile, healthcare and other.
Asia Pacific dominated the market for rayon fibers market and accounted for the largest revenue share.
The top companies that hold the market share in rayon fibers market are Kelheim Fibres, Eastman Chemical Company, Grasim Industries, Acordis, Tembec, Aoyang Technology, Mitsubishi Rayon, Lenzing, Aditya Birla Group, Shandong Yamei, Fulida, Toray Industries & among others.