Owing to benefits such as Ultra HD Applications which improve color accuracy than conventional LCD, longer lifespan and energy efficiency, wide and promising applications, absorb light in order to boost output.
QLED displays are becoming more and more popular, which can be due to their improved brightness, more vivid colors, and higher energy efficiency.
The need for high-resolution screens with low power consumption is growing as QD performance continues to advance.
Advantages such as increasing applications including biological imaging, targeting, and detection are increasingly using quantum dots. Since QDs can be employed as efficient substitutes for fluorescent probes in biological imaging, the technology is expected to experience significant growth throughout the projection period.
These factors collectively influence thumping growth in global quantum dots display ensuring an overall growth of USD 17230 Billion by 2029 with an annualized growth rate of 26.7% during the forecast span.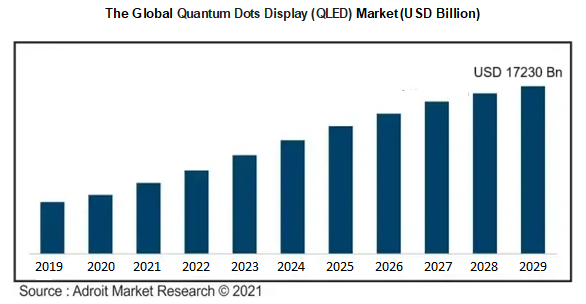 Quantum dots (QD), semiconductor nanocrystals having the capacity to create red, green, and blue light that is entirely monochromatic, are used in quantum dot displays. Photo-emissive quantum dot particles are used in colour filters and/or LCD backlights. Quantum dots are excited by the blue light from the display screen, and they only generate the purest colours as a result. This improves display brightness and colour gamut while reducing light losses and colour crosstalk in colour filters.
The factors such as the global population's rising desire for QD-enhanced LED displays have fueled industry expansion. Due to the lack of any other differentiating characteristics in LCD displays, top-tier manufacturers believe that there is significant growth potential in the market. By creating and introducing quantum dot display devices, they are expected to benefit from QLED TVs before others.
However, over the next seven years, market development is anticipated to be hampered by compliance with strict government rules regarding the use of cadmium and other heavy metals in the production of QDs.
The major players in the global Quantum Dots Display market are CANGmbH, Dow Chemical Company, Nanoco Technologies, Philips, Quantum Materials Corp, Ocean NanoTech, Nanosys, QDVision, Samsung, LG
Segment Analysis
Type of quantum dots display Segment
The global Quantum Dots Display market is classified into QDEF and QLED. A display panel used in high-definition TVs is called a QLED, or quantum dot light-emitting diode (LED) (HDTV). A liquid crystal display (LCD) with LED backlighting minimizes light losses and generates RGB monochromatic light using quantum dots or nanocrystal semiconductors.
Application segment
The global Quantum Dots Display market is classified into TV, Monitor, Smartphones, and Others. The several special qualities that quantum dots provide, such as "high brightness," are utilized by QLED TVs. The term "luminance" describes how bright a screen appears, and brightness has a significant impact on other aspects of image quality. First off, increased brightness automatically improves the contrast ratio. HDR is the term used when both bright and dark portions of films and photographs can be clearly seen (high dynamic range). This HDR, a crucial aspect of picture quality, is improved further to provide clear and detailed photos.
End users' segment
The global Quantum Dots Display market is classified into commercial and residential based on end-use. The Quantum Dots Display is most commonly used both commercially for office use in desktops and laptops and in residential for tv and smartphones.
North American Region to Render Ample Investment Avenues
The global Quantum Dots Display market is booming greatly in North America due to Over 40% of the industry being accounted for by the North American regional market in 2014, and this share is predicted to increase over the projected period. Due to its early adoption of QD technology, the U.S. has a substantial market for QLEDs.
The population's growing awareness of health and fitness is expected to increase the regional demand for QDs for use in medical and bioimaging applications. The United States is anticipated to draw significant business investment in addition to a high level of research activity for creating technologically advanced nanoparticles and integrating them into display systems.
The expanding demand from the optoelectronics market segment in the region is expected to drive considerable growth in the Asia Pacific regional market over the course of the projected period.
Covid-19 Impact & Market Status
The covid-19 epidemic has negatively damaged the transportation sector and has been difficult on all businesses around the world, which has hampered the expansion of the Quantum Dots Display market. The covid-19 pandemic had an effect on the global market for quantum dots displays because it caused a suspension of mobility and mobility restrictions for both domestic and foreign travel. The global Quantum Dots Display market is growing, nonetheless, and is anticipated to continue growing over the next years as lockdown constraints are eased.
This report on the global gig economy is an in-depth analysis of both the present and future conditions of the gig economy market. Industry predictions, development prospects, investment and other challenges, leading companies in the worldwide quantum dot display market, and other relevant data
Latest Innovations in the Global Quantum Dots Display Market: a Snapshot
• Samsung has continued to lead the way in picture quality innovation by incorporating cutting-edge technologies into its most recent TVs. The recently announced Neo QLED 8K is an improved model of its last QLED TV and has a host of cutting-edge capabilities.
• Our TVs should be able to automatically adjust their own picture quality to the best setting in order to produce a lifelike image. This is the ultimate goal of picture-quality technology development. To provide our customers with realistic picture quality, we will keep creating cutting-edge technology, added Lee.
Quantum Dots Display (QLED) Market Scope
| | |
| --- | --- |
| Metrics | Details |
| Base Year | 2022 |
| Historic Data | 2019-2020 |
| Forecast Period | 2022-2029 |
| Study Period | 2019-2029 |
| Forecast Unit | Value (USD) |
| Revenue forecast in 2029 | USD 17230 Billion |
| Growth Rate | CAGR of 26.7% during 2019-2029 |
| Segment Covered | by Type, By Application, Regions |
| Regions Covered | North America, Europe, Asia Pacific, South America, Middle East and Africa |
| Key Players Profiled | CANGmbH, Dow Chemical Company, Nanoco Technologies, Philips, Quantum Materials Corp, Ocean NanoTech, Nanosys, QDVision, Samsung, LG |
Key Segments of the Global Quantum Dots Display Market
Type Overview (USD Billion)
• QDEF
• QLED
Application Overview (USD Billion)
• TV
• Monitor
• Smartphone
• Others
End Use Overview (USD Billion)
• Commercial
• Residential
Regional Overview (USD Billion)
North America
• U.S
• Canada
Europe
• Germany
• France
• UK
• Rest of Europe
Asia Pacific
• China
• India
• Japan
• Rest of Asia Pacific
South America
• Mexico
• Brazil
• Rest of South America
Middle East and South Africa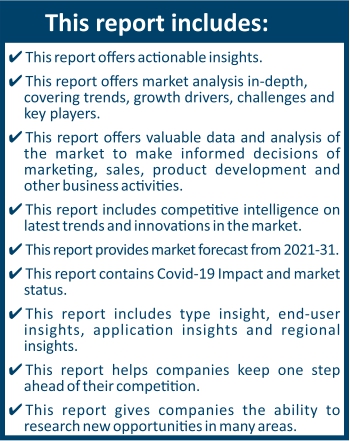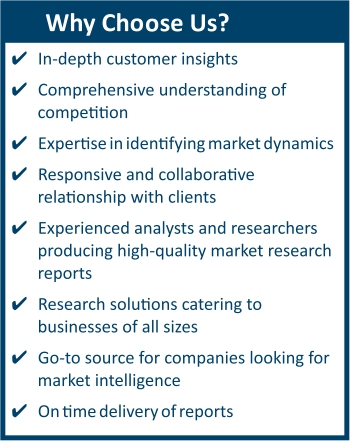 Frequently Asked Questions (FAQ) :
Quantum Dots Display (QLED) Market is projected to reach USD 17230 Billion by 2029, growing at a CAGR of 26.7%
The Quantum Dots Display (QLED) market is growing at a CAGR of 26.7 % during the projection period
Key companies covered in the Quantum Dots Display (QLED) market are CANGmbH, Dow Chemical Company, Nanoco Technologies, Philips, Quantum Materials Corp, Ocean NanoTech, Nanosys, QDVision, Samsung, LG