The Global Population has just reached 8 Bn this November and there has been a rising concern regarding the increasing population. This has caused awareness among people regarding condoms and Polyurethane Condom is one such non-latex condom that has seen a rise in its demand due to all of its qualities.
There are many drivers of the market. Increasing Population is the biggest driver of the condom market and Polyurethane is a plastic that is considered stronger than its competitors which too is the reason for its demand. Also, to reduce the problem of AIDs among people, creating awareness becomes crucial and the government has to be making efforts that have resulted in more market size.
The benefits of Polyurethane as a condom are quite varied. It is quite strong and believed to be highly resilient compared to its competitors. It has also been approved by the FDA against STDs like HIV, chlamydia, and gonorrhea. It is also much more durable and is less impacted by too much heat exposure. It is also thinner in comparison to all the latex condoms which too is an advantage. It is quite resilient to oil-based lubricants, unlike latex condoms which can get damaged. Non-Latex condoms also reduce the chances of getting latex allergy which too is very crucial.
The current market of polyurethane condoms is projected to be around 4.8 Bn as of 2021 and is expected to reach a figure of around 7.42 Bn by 2032. The rate of CAGR is expected to be around 4.3%. The rise in demand in the market is due to rising awareness among the public regarding the use of contraceptives along the various features of Polyurethane condoms such as better resistance, stronger material, thinner, approval of FDA, etc.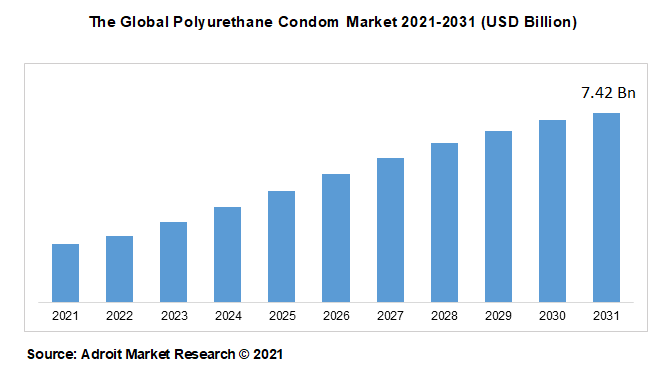 Polyurethane condoms are an alternative to the latex condoms available in the market. It has properties that can benefit a lot and reduce certain risks such as Latex allergies etc.
There are certain problems that the market of Polyurethane condoms has too which need to be addressed in order to make it better. Polyurethane condoms are usually much more expensive than latex which is a drawback since their market reach reduces due to the price. Also, due to the product being loose, there are high chances of it slipping during sex which might cause some problems. Some studies have found that Polyurethane condoms may be less effective in preventing pregnancy than that Latex, this is a very crucial drawback of the Polyurethane Condom market. The loose fit may also cause concern regarding its effectiveness against STDs as studies have varied results regarding this matter. The concerns of Polyurethane Condoms need to be addressed but there are a lot of benefits of this and hence the demand for the market.
Impact of Covid-19 on Polyurethane Condoms
There was a twofold effect of Covid-19 on the condom industry. While there was a rise in the demand for Covid-19 due to people staying at home mostly there were problems that the market had to go through especially in relation to distributing the products to the drug stores and consumers as many restrictions were imposed causing a halt in the supply chain management. The market for Polyurethane condoms is expected to rise again as people are becoming more aware of their health and also of its features.
Segment Analysis
Online Sales to dominate in the sales category of Polyurethane Condoms
Sales of Condoms are more likely to take place in online mode which is a reason for increasing revenue for online platforms in the condom market. There are many reasons for it such as being judged especially in India where the topic of sex is still taboo. It has been seen that nearly 58% of the sales come from online stores and more so from tier III cities as the taboo of sex is still attached in those places. Another reason is the lack of advertisement on television and more awareness on social media as condom brands promote their products more on the online platform which too has resulted in more sales happening through online platforms.
Male condoms to be produced more due to its market
The male condom segment is expected to generate the most revenue as there is a belief among manufacturers that there is still openness regarding male condoms which makes the market for them more lucrative as they will be able sale more. Female Condoms are too expected to see a rise in the coming future as the topic of sex becomes less taboo, especially among the young generation.
Asia Pacific to be the most profitable market for Polyurethane Condoms
Asia-Pacific is projected to generate the most revenue region-wise. This is due to the huge population that countries in this region have as countries like India and China is working on reducing their population. And also as people become more aware of contraceptives, the demand starts rising too which is seen in the market of Polyurethane condoms as well.
Key Players in the Polyurethane Condom Market
Some of the key players in the market of Polyurethane condoms are Lelo, Cupid Limited, Mayer Laboratories, LifeStyle Healthcare Pte, and many more. Companies are investing a lot of research and development to reduce some of the drawbacks of Polyurethane Condoms such as improving their effectiveness against STDs and Pregnancy which are very important features of condoms.
New innovations in the Polyurethane Condoms
• Innovations are very important in any market and there have been growing innovations made in the Polyurethane Condom market to make the product better. One of the leaders of Polyurethane Condoms Trojan Supra has made a condom without any odor making it a solid alternative.
Polyurethane Condom Market Scope
| | |
| --- | --- |
| Metrics | Details |
| Base Year | 2021 |
| Historic Data | 2020-2021 |
| Forecast Period | 2022-2031 |
| Study Period | 2021-2031 |
| Forecast Unit | Value (USD) |
| Revenue forecast in 2031 | 7.42 Bn |
| Growth Rate | CAGR of 4.3 % during 2022-2031 |
| Segment Covered | by Type, By Application, Regions |
| Regions Covered | North America, Europe, Asia Pacific, Middle East and Africa, South America |
| Key Players Profiled | Lelo, Cupid Limited, Mayer Laboratories, LifeStyle Healthcare Pte, and many more. |
Key Segments of the Polyurethane Condom Market
Type Overview, 2021-2031 (USD Billion)
Polyester Polyurethane

Polyether Polyurethane
Application Overview, 2021-2031 (USD Billion)
End- User Overview, 2021-2031 (USD Billion)
Regional Overview, 2021-2031 (USD Billion)
North America
Europe
Germany

France

UK

Rest of Europe
Asia Pacific
China

India

Japan

Rest of Asia Pacific
South America
Mexico

Brazil

Rest of South America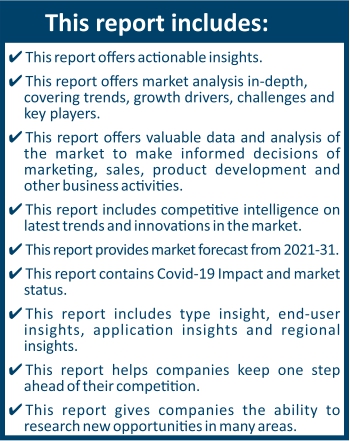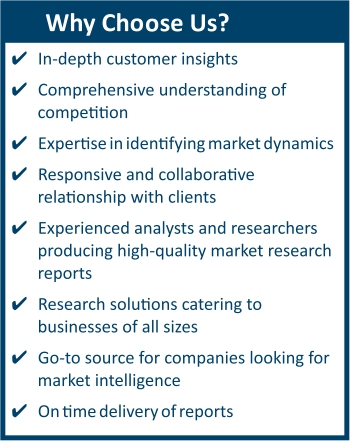 Frequently Asked Questions (FAQ) :
Polyurethane Condom Market is projected to reach not mention by 2031, growing at a CAGR of 4.3%
The Polyurethane Condom market is growing at a CAGR of 3.7% during the projection period
The key market players listed in the Polyurethane Condom report are PRADA, Burberry, Pandora, Dolce& Gabbana, etc