The global piezoelectric materials market size stood at USD 1.24 billion in 2017. The market is being tremendously driven by the extensive application of piezoelectric materials in consumer goods.
Piezoelectric materials are widely found in home appliances ranging from kitchen appliances to the living room and throughout the entire house. The emerging applications of this material in the aerospace and defense sector is expected to dive the global piezoelectric materials market growth during the forecast period.
Piezoelectric materials possess the inherent characteristic of producing an electrical voltage when an external force is applied to it. These materials which are usually ceramics or crystals are used in a variety of applications such as sonar, high-voltage generation and sound detection in addition to everyday uses, such as barbecue-grill igniters and cigarette lighter ignition sources. The piezoelectric effect present in numerous natural and man-made materials.
At a compound annual growth rate of 5.9%, the size of the worldwide Piezoelectric Materials market is projected to reach USD 41.0 billion in 2027.
The frequently used naturally-occurring crystals comprise quartz, tourmaline, topaz, Rochelle salts, and cane sugar. Crystals such as quartz-like gallium orthophosphate and langasite are man-made. Furthermore, common piezoelectric man-made ceramics include lead titanate, barium titanate, and lead zirconate titanate, which is the most common piezoelectric ceramic used globally. Other naturally-occurring piezoelectric materials include tendons, dry bone, some woods, silk, enamel, dentin, and collagen.
Piezoelectric materials are used in a wide array of applications, especially quartz, which has the potential to generate thousands of volts of electricity. One of the most frequent applications of piezoelectricity is found in the electric cigarette lighter. Additionally, sonar wave detection and generation devices, sensors on electric guitar equipment such as contact microphones and pick-ups, ultrasound machines, car engine management systems, diesel engines fuel injectors, loudspeakers, and quartz clocks. The growing demand for these products is expected to augment the global piezoelectric materials market size over the forecast period.
The global piezoelectric materials market trends indicate that the industry was dominated by ceramics, which accounted for USD 752.5 million in 2017. Piezoelectric ceramics refer to smart materials that are generally used in smart systems and mechatronic devices. These materials can sense fluctuations in pressure and strain in the environment and can produce electrical responses. They are widely applied in devices such as microphones, accelerometers, and ultrasonic transducers for detecting acoustic waves, vibrations, and ultrasound. Therefore, a wide application area which is a distinctive feature of piezoelectric ceramics is the primary driver of this segment in the global piezoelectric materials market.
Furthermore, the most effective piezoelectrics are present in single crystal form, as they possess a large electrostrain value. Ceramic piezoelectrics which constitute multiple tiny crystals, are much cheaper and easier to mass-produce, thereby leading to an escalated demand in the global piezoelectric materials market.
On the basis of regional segmentation, Asia Pacific constituted nearly 41% of the global piezoelectric materials market share in 2017. The presence of major manufacturers in countries such as China, Taiwan, Japan, and South Korea is expected to be the primary factor driving the piezoelectric materials market growth in this region. Furthermore, the rapidly booming consumer goods market in this region has also resulted in accelerating the piezoelectric materials demand.
In January 2019, mechanical engineers from Virginia Tech University developed methods to 3D print piezoelectric materials which can be custom-designed to convert impact, movement, and stress from any directions to electrical energy. By programming the 3-D active topology, any combination of piezoelectric coefficients within a material can be achieved and can be used as transducers and sensors that are flexible and strong, as well as responsive to pressure, vibrations and impacts via electric signals that convey the magnitude, location, and direction of the effect within any location of these materials. Solvay, Morgan Technical Ceramics, Harris Corp., APC International, and PI Ceramic are some of the key piezoelectric materials market players.
Piezoelectric Material Market Scope
| | |
| --- | --- |
| Metrics | Details |
| Base Year | 2020 |
| Historic Data | 2018-2019 |
| Forecast Period | 2021-2027 |
| Study Period | 2018-2027 |
| Forecast Unit | Value (USD) |
| Revenue forecast in 2027 | USD 41.0 billion |
| Growth Rate | CAGR of 5.9 % during 2021-2027 |
| Segment Covered | Material, Product, Application, Regions |
| Regions Covered | North America, Europe, Asia Pacific, Middle East and Africa, South America |
| Key Players Profiled | TDK Corporation (Japan), CTS Corporation (U.S.), Optotune AG (Switzerland), AMM Technologies (Italy), Lord Corporation (U.S.), Fort Wayne Metals (U.S.), AI Technology Inc. (U.S.), AVX Corporation (U.S.), Advanced Cerametrics,Inc., (U.S.), Wright Medical Group (U.S.). |
Key segments of the global piezoelectric materials market
Product Overview, 2015-2025 (USD Million)
Ceramics
Polymers
Composites
Others
Applications Overview, 2015-2025 (USD Million)
Actuators
Sensors
Motors
Acoustic devices
Generators
SONAR
Transducers
Others
End Use Overview, 2015-2025 (USD Million)
Automotive
Healthcare
Information & Telecom
Consumer Goods
Aerospace & Defence
Others
Regional Overview, 2015-2025 (USD Million)
North America
Europe

Germany
Italy
France
UK
Rest of Europe

Asia Pacific

China
India
Japan
South Korea
Rest of Asia Pacific

South America

Brazil
Rest of South America

Middle East & Africa

GCC
South Africa
Rest of Middle East & Africa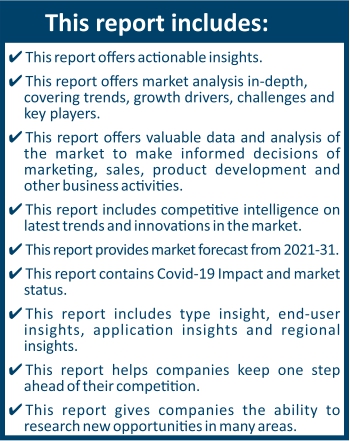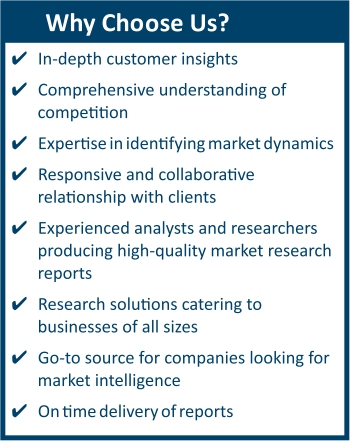 Frequently Asked Questions (FAQ) :
The market value of piezoelectric materials market in 2025 was USD 1.68 billion.
The piezoelectric materials market is growing at a CAGR of 3.9% over the forecast period.
The application of the piezoelectric materials market Actuators, Sensors, Motors, Acoustic devices, Generators, SONAR, Transducers and other.