Considering the uncertainties surrounding the pandemic, we are continuously monitoring and assessing the direct and indirect consequences of COVID-19 on numerous end-use industries. These observations are included in the research since they are a significant market contributor.
The global Photodiode market is anticipated to increase at a 7.7% CAGR to reach value 335.8 USD million in 2028
Covid-19 Impact & Market Status
Various sectors around the world have suffered as a result of the pandemic's onset. This is because the multiple precautionary lockdowns and other restrictions imposed by governments around the world in response to the COVID-19 epidemic have severely disrupted their supply chains and production processes. The market for photodiode sensors worldwide is not an exception. Additionally, this has led to a decline in consumer demand. Since the COVID-19 outbreak has negatively impacted the overall economic position of the majority of people, people are now more motivated to cut unnecessary expenses from their budgets.
The aforementioned elements are projected to have an impact on the growth trajectory of the global photodiode sensor market throughout the course of the forecast year. As the relevant regulating bodies start to remove these imposed limits, a recovery in the worldwide photodiode sensor market is anticipated.
The consumer electronics segment expanding at fastest rate
Throughout the anticipated period, the global market for organic photodiodes is anticipated to grow due to the increased use of consumer electronics such as computers, televisions, wearable technology, smartphones, laptops, and video systems. Additionally, the market for organic photodiodes is being driven by advances in smartphone display panels, increased LCD and LED usage, and developing applications for AMOLED and electronic paper displays.
The wearable technology market for remote health monitoring and self-health tracking is expected to rise significantly over the projected period as a result of increased usage of these devices. The organic photodiodes market globally benefits from this. The global organic photodiodes market is hampered by technical challenges with organic photodiodes and an economic slowdown caused by COVID-19. New research and development initiatives, on the other hand, generate market potential.
The Asia Pacific market is growing significantly
Due to the expansion of the consumer electronics and telecommunications sectors in the developing nations, Asia Pacific currently controls the majority of the photodiodes market. The emergence of significant important players and the expansion of the electrical and electronic industries will also contribute to the region's photodiodes market's expansion over the course of the projection year. Due to the abundance of semiconductor manufacturing in North America, the photodiodes market is anticipated to increase significantly in the coming years. In the upcoming years, it is also projected that the region's photodiodes market would expand due to the presence of important key companies and the manufacture of tiny chips that can power modern technologies.
A photodiode sensor is a semiconductor device that, depending on its mode of operation, turns light energy into electrical current. A light detector, photo-sensor, or photo-detector is another name for it. It can control small or big surfaces and may include optical filters as well as in-built sensors.
Photodiode sensors employ a PIN junction rather than a P-N junction to increase response velocity. They thus perform better and are more sincere. In order to function in a reverse bias situation, photodiodes are carefully designed. Photodiodes are used in wearable gadgets like fitness trackers and smartwatches for optical heart rate detection. Photodiode sensors are distinguished by their quick reaction, improved performance, integrated functionality, and excellent dependability.
Increased automation across numerous end-use industries, as well as the increased usage of barcode scanners for product billing in sectors such as retail, are driving the photodiode sensor market. Furthermore, increasing awareness of the importance of quick processing times for purchase and billing transactions, as well as an improvement in customer experience in retail stores, is driving demand for barcode scanners across the retail sector, which is another major factor driving photodiode sensor market growth.
In addition, the increased usage of light/optical sensors in medical devices such as pulse oximetry, spectroscopic, and medical imaging analysis is aiding the growth of the global photodiode sensor market. The growth in automation in the healthcare industry for items like medical equipment is also increasing demand for photodiode sensors.
The demand for photodiode sensors is rising as smartphone adoption increases in developing countries like India and is used in applications like ambient light sensors and barcode/QR code sensors.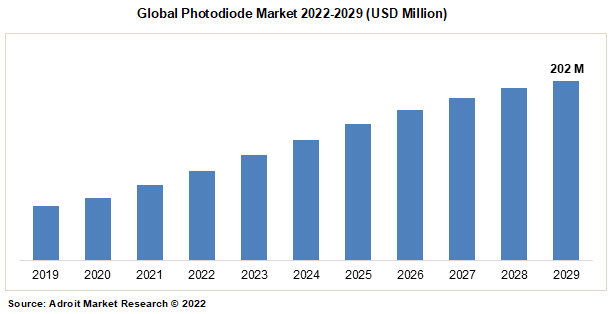 Thorlabs, Inc., Harting Technology, First Edmund Optics Inc., EVERLIGHT ELECTRONICS CO., LTD., KYOTO SEMICONDUCTOR Co., Ltd., Sensor AG, TT Electronics, ROHM CO., LTD., OSRAM International GmbH, and Vishay Intertechnology, Inc. are some of the major competitors in the worldwide photodiode market.
Latest Innovations in the Global Photodiode Market: A Snapshot
In order to increase their market position, key corporations are expanding their operations. For example, Edmund Optics (EO), a renowned provider of optical components, purchased ITOS GmbH in February 2018. (a manufacturer of polarizing and optical filters). ITOS' product line will be broadened and incorporated with Edmund Optics' global sales activities. At the same time, this investment bolstered Edmund Optics' position in Europe and laid the groundwork for the company to expand its production base in the region in order to better service European clients.
In addition, Panasonic Semiconductor Solutions Company, a Panasonic group company, purchased a piece of ROHM Co. ltd (a company that designs and produces semiconductors, integrated circuits (ICs), and other electronic componentsdiode )'s and transistor business in 2019.
In order to strengthen their position in the market, market players are relying on strategic partnerships. For example, in September 2021, ROHM Co. ltd., a worldwide semiconductor manufacturer, and Geely Automobile Group, Ltd., a leading Chinese automobile manufacturer, formed a strategic agreement to develop breakthrough automotive technologies.
Photodiode Market Scope
| | |
| --- | --- |
| Metrics | Details |
| Base Year | 2020 |
| Historic Data | 2018-2019 |
| Forecast Period | 2021-2028 |
| Study Period | 2018-2028 |
| Forecast Unit | Value (USD) |
| Revenue forecast in 2028 | 335.8 USD million |
| Growth Rate | CAGR of 7.7 % during 2021-2028 |
| Segment Covered | material, mode of operation, Regions |
| Regions Covered | North America, Europe, Asia Pacific, Middle East and Africa, South America |
| Key Players Profiled | Everlight Electronics Co., Ltd., OSRAM Opto Semiconductors GmbH., ROHM CO., LTD., Hamamatsu Photonics K.K., Thorlabs, Inc., TT electronics, First Sensor AG, Illinois Tool Works Inc., Edmund Optics Inc., Semiconductor Components Industries, LLC, Global Communication Semiconductors, LLC., KYOTO SEMICONDUCTOR Co., Ltd., Vishay Intertechnology, Inc., Centronic, APIC Corporation, Diodes Incorporated, Agilent Technologies, Inc., New Japan Radio Co.,Ltd., LuxNet Corporation, Central Semiconductor Corp., among other domestic and global players. |
Key Segments of the Photodiode Market
Type Overview, 2022-2029 (USD Million)
Liquid Crystal Display
AMOLED
Light Emitting Diode
Electronic Paper Display
Application Overview, 2022-2029 (USD Million)
Aerospace & defence
Industrial
Consumer Electronics
Automotive
Healthcare
Telecommunication
Others
Regional Overview, 2022-2029 (USD Million)
North America
Europe
Germany
France
UK
Rest of Europe
Asia Pacific
China
India
Japan
Rest of Asia Pacific
South America
Mexico
Brazil
Rest of South America
Middle East and South Africa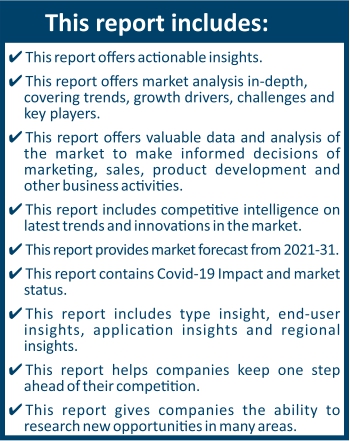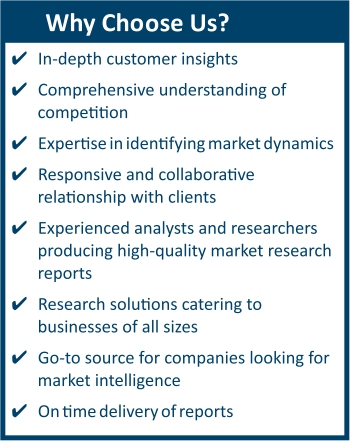 Frequently Asked Questions (FAQ) :
The market value of photodiode market in 2029 was US$ 202 million.
The photodiode market is growing at a CAGR of 3.12% over the forecast period.
The application of the photodiode market consumer electronics, telecommunications, healthcare, aerospace and defence, automotive and other.
Asia Pacific dominated the market for photodiode market and accounted for the largest revenue share.
The top companies that hold the market share in photodiode market are Thorlabs, Inc., Harting Technology, First Edmund Optics Inc., EVERLIGHT ELECTRONICS CO., LTD., KYOTO SEMICONDUCTOR Co., Ltd., Sensor AG, TT Electronics, ROHM CO., LTD., OSRAM International GmbH & among others.