Chemical water treatment is a method of removing and preventing scaling, reducing corrosion, killing algae and bacteria, and purifying water. The chemical additive HEDP phosphonate is extensively utilised in many industrial water treatment procedures.
The Phosphonates Market is expected to reach $1.6 Billion during the forecast period at a 5.98% CAGR.
Impact of Covid-19 on the Gas compressors Market
Because it is unknown when the COVID-19 epidemic will cease, gas compressors distributors and manufacturers are acting professionally to deal with the ongoing situation. They're stepping up efforts to keep vital industries like energy production, healthcare, and oil and gas functioning. Furthermore, stakeholders are prioritising employee and consumer safety.
Organizations in the gas compressors industry are concentrating on assisting their employees throughout their global operations to ensure that they feel comfortable and secure during this difficult period. Since personnel have been fearful of losing their jobs, unified communications and mobile working environments have been put up to protect employee safety, according to Kaeser Compressors, Inc.'s president..
The COVID-19 pandemic disrupted supply chain systems, since a number of fundamental equipment and consumables are significantly reliant on foreign imports. Moreover, the strict demand of governmental bodies to adhere to social distance requirements pushed businesses to function with a basic minimum of workers, resulting in a decline in the efficiency rate of the sectors. As a result, all of these problems harmed the Gas compressors business.
Oil And Gas Sector Will Propel The Global Gas compressors Market Growth
The Indian government said in 2020 that it will invest roughly USD 60 billion on gas infrastructure through 2024, increasing gas's share of the energy mix from 6% to 15% by 2030. During the projected period, such a scheme is predicted to boost the use of gas compressors. In a similar vein, China's government has set a goal of achieving net-zero emissions by the year 2060. Natural gas is planned to play a critical part in decreasing CO2 emissions underneath the world's energy transition strategy, and it'll be the nation's main energy source within next decades. The international commerce of gas is composed of LNG has expanded as global gas demand has increased.
The total worldwide liquefaction capacity reached roughly 452.9 MTPA in 22 countries at the end of 2020, with around 20 MTPA added in 2020, and 139.1 MTPA of liquefied capacity in construction or authorized for development as of February 2021. Furthermore, in February 2021, Qatar received final approval for the North Field East Project (NFE), which includes four giant LNG trains with a combined capacity of 8 MTPA at a cost of USD 28.75 billion. The 33 MTPA development is set to begin production in Q4 2025, bringing Qatar's LNG output to over 110 MTPA by late 2026 or early 2027. Similar developments are projected to promote the expansion of gas compressors in the oil and gas industry as demand for LNG grows. As a result of the aforementioned factors, the oil and gas segment is likely to control the gas compressors market throughout the forecast period.
The Positive Displacement Gas compressors Will Be The Leading Segment Due To Growing Demand From Oil And Gas Industry.
Positive displacement pumps impart energy to a fluid by forcing it via a mechanical device like a piston or plunger. The volume holding the liquid is reduced by a positive displacement pump until the liquid pressure meets the pressure level in the discharging system. That is, the liquid is mechanically compressed, resulting in a direct increase in potential energy. The majority of positive displacement pump are reciprocating pumps, in which the displacement is caused by the linear motion of a piston or plunger in a cylinder. The displacement in rotary pumps, another popular positive displacement pump, is caused by a circular motion.
Dynamic compressors, unlike positive displacement compressor, operate at a constant pressure and are classified according to their axial or radial design. External circumstances, like as variations in input temperatures, have an impact on the operation of dynamic compressors.
Air is pulled between the blades of a fast revolving compressor impeller because it advances to a high velocity during dynamic compression. The gas is then released through a diffuser, which converts the kinetic energy into static pressure. These compressors are classified as radial or axial compressors, depending on the principal direction of the gas flow. They are all built for high volume flow rates. Because of its potential to produce substantial horsepower, dynamic compressor are often known to as turbo compressors.
APAC Region Is Dominating The Gas Compresoor Market Growth.
Asia Pacific is among the world's most rapidly developing regions. Because it is home to some of the world's most powerful economies, including such Japan, China, and India, the area is seeing tremendous growth in industries including manufacturing, oil and gas, and power generation. The oil and gas sector, where nations like India and China are one of the world's top participants, is one of the principal uses for gas compressors. Because gas compressors are utilised at multiple stages of both the oil and gas distribution chain, such as petroleum refining, natural gas transportation, maritime LNG, and refining, demand for them is expected to rise in tandem with the region's oil and gas industry.
Natural gas usage in the region has consistently climbed since 2015. Natural gas consumption climbed at a moderate CAGR of 3.76 percent from 716.4 billion cubic metres in 2015 to 861.6 billion cubic metres in 2020. One of the primary factors for the growing of both the gas compressors market in the Asia Pacific regions is the increased usage of natural gas. China and India are projected to be the most significant contributors in this situation. According to China National Petroleum Corp (CNPC), including some of the country's major national oil and gas organisations, the country's primary energy mix is predicted to expand to 12 percent by 2030, up from 8.7% in 2020, primarily to reduce dependency on coal-based energy.
Phosphate consumption is closely related to the expansion of many sectors, including textiles, water purification, pulp production, and pharmaceuticals. Because of the growth in illnesses and population, there is a greater demand for antibiotics. The majority of antibiotics for urinary infections contain phosphonates.
Phosphonates are organophosphorus chemicals that are commonly referred to as salts. Organic solvents are insoluble in phosphonates, while they are soluble in typical alcohols and water. They are made up of congeners that have fungicide characteristics and are much more efficient in controlling oomycetes. Additionally, phosphonates are an excellent therapy for turfgrass disease in plants. Furthermore, the fungitoxic properties of phosphite ions on some plant diseases make phosphonates a viable option to phosphates in smart agriculture. The phosphonates market should rise in tandem with the agricultural sector's rapid growth and rising need for extremely effective agrochemicals to complement the increased usage of sophisticated farming methods.
Because of its extensive applicability in many end-use sectors such as oil & gas, infrastructure, and others, the phosphophonates industry is expected to develop at a healthy rate throughout the projected period.
Although the proliferation of COVID-19 has had a harmful and good influence on every business to some extent. The proximity of diverse manufacturing units for extended periods of time, particularly in the Asia Pacific and Europe regions, resulting in output losses for firms.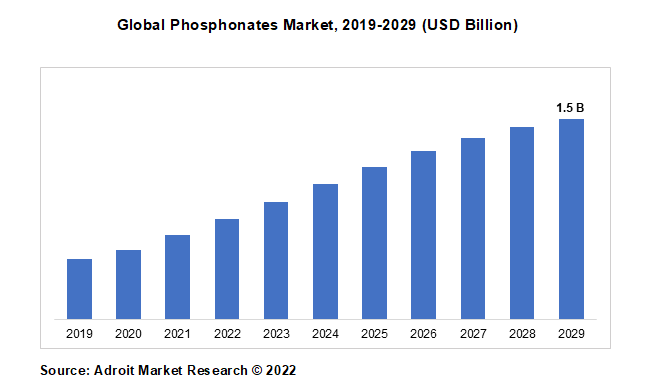 Key players operating in the global Gas compressors market include Siemens Energy, Ingersoll Rand, Howden Group Howden Group, Burckhardt Compression Holding, Bauer Compressors, Atlas Copco, HMS Group, General Electric Company, and Ariel Corporation among others.
Latest Innovation in the Global Gas Compressors Market: A Snapshot
Siemens Energy AG delivered 20 centrifugal compression units to one of Saudi Aramco's gas storage projects in April 2021. 260 kilometres east of Riyadh is the Hawiyah UnayzahGas Reservoir Storage facility. The contract comprises the delivery of 20 compressor trains, which will help the firm expand its market position.
Phosphonates Market Scope
| | |
| --- | --- |
| Metrics | Details |
| Base Year | 2022 |
| Historic Data | 2021-2022 |
| Forecast Period | 2022-2031 |
| Study Period | 2021-2031 |
| Forecast Unit | Value (USD) |
| Revenue forecast in 2031 | $1.6 Billion |
| Growth Rate | CAGR of 5.98 % during 2022-2031 |
| Segment Covered | by Type, by Application, Regions |
| Regions Covered | North America, Europe, Asia Pacific, South America, Middle East and Africa |
| Key Players Profiled | ACURO ORGANICS LIMITED, APCHEM, Aquapharm Chemical Pvt. Ltd., Changzhou Kewei Fine Chemicals Co., Ltd. (KWCHEM), Giovanni Bozzetto S.p.A., Lanxess, Manhar Specialities, Shandong Taihe Water Treatment Technologies Co., Ltd., TER HELL & CO. GMBH, ZSCHIMMER & SCHWARZ CHEMIE GMBH 41 |
Key Segments of the Global Gas compressors Market
End User Overview, 2019-2029 (USD Billion )
Oil and Gas
Power Sector
Petrochemical and Chemical Industries
Industrial Gases
Others
Type, 2019-2029 (USD Billion )
Positive Displacement
Dynamic Displacement
Regional Overview, 2019-2029 (USD Billion )
North America
Europe
Germany
France
UK
Rest of Europe
Asia Pacific
China
India
Japan
Rest of Asia Pacific
South America
Mexico
Brazil
Rest of South America
Middle East and South Africa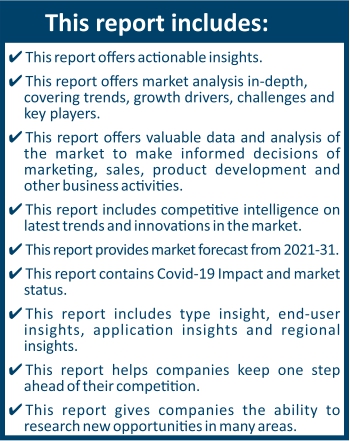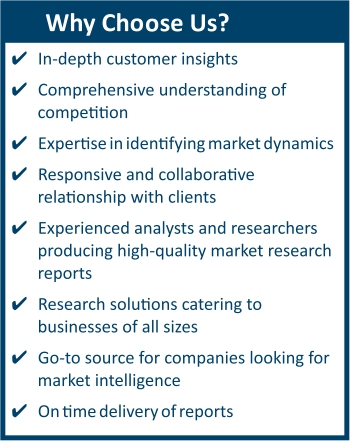 Frequently Asked Questions (FAQ) :
The market value of phosphonates market in 2029 was USD 1.5 billion.
The phosphonates market is growing at a CAGR of 8.5% over the forecast period.
Asia Pacific region dominated the market for phosphonates market and accounted for the largest revenue share.
The top companies that hold the market share in phosphonates market are Siemens Energy, Ingersoll Rand, Howden Group Howden Group, Burckhardt Compression Holding, Bauer Compressors, Atlas Copco, HMS Group, General Electric Company & among others.
The base year for the report is 2021 in phosphonates market.