Growing health awareness for individuals along with the convenience of finding healthier options that are ready to consume with good quality and higher shelf life are expected to accelerate the growth of the Phospholipase market. Phospholipase finds tremendous applications in the food industry such as bakery and dairy for emulsification.
The Phospholipase market is expected to grow at a CAGR of 6.15% to reach USD 432 Bn in 2032.
Covid-19 Impact & Market Status
The outbreak of the Covid-19 pandemic have positively influenced the Phospholipase market size. The imposition of lockdown with restrictions on travel and socialization influenced people to switch to immunity-boosting food and opt for healthier food varieties.
This report on the global phospholipase market delivers a thorough run-down of the changing dynamics, emerging opportunities, and existing challenges that collectively determine the growth trajectory. The report also gives a detailed outlook of the competitive landscape.
Phospholipase A2 to lead the Phospholipase market
Phospholipase A2 is the fastest expanding segment and finds applications in producing stable egg yolks. Growing demand for modified egg yolk is expected to supplement further growth in the projected timeline. Items such as salad dressings, sauces, and baking items have modified egg yolk as a key ingredient. Therefore, the PA2 segment is witnessing high demands in recent years, as the baking and confectionery industries continue to grow. Other segments of the global phospholipase market based on type comprise PA1, phospholipase A, B, and C.
Food & Beverages to Remain atop
Phospholipase Enzyme is used in the Food & Beverage, Medical & Healthcare, Ethanol & Biofuel manufacture, Domestic, Nutraceuticals, and others. Phospholipase enzyme is widely used in the Food & Beverage Market owing to its several benefits such as ready-to-eat and ready-to-cook, enhancing flavor, longer shelf life, and better quality yields among others.
North America to account for major growth during forecast period
Based on region, North America is estimated as the largest contributor to the growth of the Phospholipase market. The key factors such as a huge number of companies present working in the field of research and development of Phospholipase. Additionally, the rising need for high-quality food with more natural flavor and taste is responsible for the high demand in the region.
Population upsurge, growing awareness, and rapid urbanization are the key growth propellants for phospholipase market expansion in the APAC region.
The growing industrialization has led to increased diseases and various end-use industries have severe working conditions because of the work that they have, hence the market for Phospholipases is growing as it helps the workers stay safe while they are working.
Phospholipase is an enzyme that is used in food processing and delivers better quality end products as compared to conventional methods. Rising awareness about eating healthy foods, growth in the food and beverage industry, and growing demand for digestive enzymes are some other reasons which are driving the market growth.
Phospholipases are pretty useful as they help in making people better deal with harmful substances. There is a constant rise in the number of parasitic cleanses being sold because of increasing occupational hazards in today's world. Innovations in technology and multiple uses of phospholipase enzymes are estimated to grow in the medical and healthcare industry.
The growing programs and initiatives taken to create awareness are also driving the market growth. Additionally, the government is also taking many initiatives to increase awareness among people so that they start using Phospholipase equipment to ensure safety. Further, increased funding for R&D along with the high prevalence of parasitic infections, and the approval of therapeutics to treat parasitic diseases are the major factors adding to the overall market growth
Despite fast-track adoption, low understanding and insufficient knowledge are restricting the full growth potential of global phospholipase market. Additionally, lack of interest among people to use the cleanse is another factor that is hampering the market growth. The shortcoming in developing nations is the lack of awareness of healthier options along with using traditional techniques. Nevertheless, Phospholipase Market has growth prospects, as companies and people are becoming more and more aware of the benefits these Phospholipases have to offer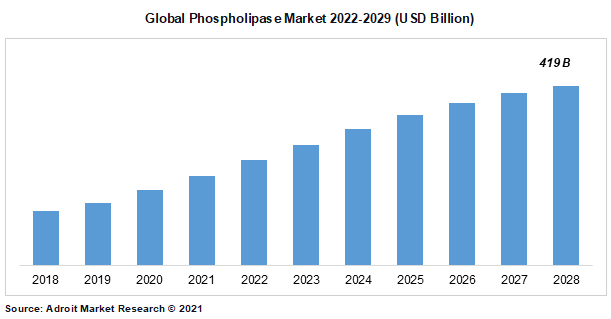 The major players in this market are Novozymes A/S, DuPont, Koninklijke DSM N.V, Nagase & Co. Ltd., Enzo Life Sciences, Inc.,
LifeCircle Nutrition AG, Growel Feeds Pvt Ltd, Aumgene Biosciences, Novus International, Kent Nutrition Group, JAPFA LTD, Bioseutica, EUCODIS Bioscience GmbH. Innovations, the release of new products, acquisitions, and R&D activities are the latest trends applied by the market players. The companies increase the R&D activities to ensure product quality along with the safety of the workers.
Innovation
Fiberex launched by Novoenzyme in September 2020 is a platform that corn fibers into ehanol based on innovative enzymes and yeast strains.
Phospholipase Market Scope
| | |
| --- | --- |
| Metrics | Details |
| Base Year | 2022 |
| Historic Data | 2021-2022 |
| Forecast Period | 2022-2032 |
| Study Period | 2021-2032 |
| Forecast Unit | Value (USD) |
| Revenue forecast in 2031 | USD 432 Bn |
| Growth Rate | CAGR of 6.15 % during 2022-2031 |
| Segment Covered | Based on product type, Based on source, Regions |
| Regions Covered | North America, Europe, Asia Pacific, South America, Middle East and Africa |
| Key Players Profiled | Genetrix Ingredient, Koninklijke DSM N.V, Novozymes A/S, Nagase & Co. Ltd., Enzo Life Sciences Inc., DuPont, Chr. Hansen Holding A/S, Aumgene Biosciences,Thermo Fisher Scientific, and others. |
Key Segments of the Phospholipase Market
Phospholipase Market based on type, 2022-2029 (USD Billion)
Phospholipase A1Phospholipase A2
Phospholipase B
Phospholipase C
Phospholipase D
Application Overview, 2022-2029 (USD Billion)
Food and Beverage
Pharmaceuticals
Ethanol & Biofuel production
Nutraceuticals
Others
Regional Overview, 2022-2029 (USD Billion)
North America
Europe
Germany
France
UK
Rest of Europe
Asia Pacific
China
India
Japan
Rest of Asia Pacific
South America
Mexico
Brazil
Rest of South America
The Middle East and South Africa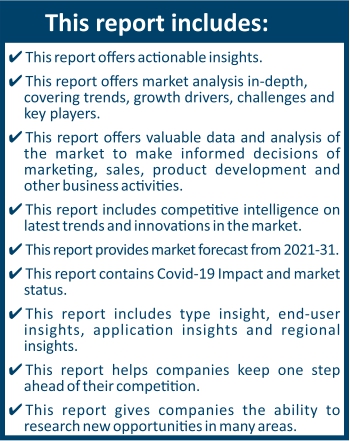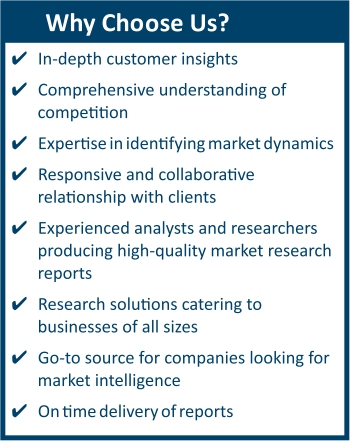 Frequently Asked Questions (FAQ) :
The market value of phospholipase market in 2029 was USD 419 billion.
The phospholipase market is growing at a CAGR of 6.18% over the forecast period.
The application of the phospholipase market Food and Beverage, Pharmaceuticals, Ethanol & Biofuel production, Nutraceuticals and other.
North America dominated the market for phospholipase market and accounted for the largest revenue share.
The top companies that hold the market share in phospholipase market Novozymes A/S, DuPont, Koninklijke DSM N.V, Nagase & Co. Ltd., Enzo Life Sciences, Inc., LifeCircle Nutrition AG, Growel Feeds Pvt Ltd, Aumgene Biosciences & among others.