Owing to benefits such as everyday protection from urine leakage, vaginal discharge, and unexpected periods, also keep moisture away, is helpful for the last day of the period, and helps with adult incontinence.
A variety of changes have been made to women's hygiene throughout history, and this trend has continued into the present day. Intimate wash, sanitary pads, tampons, menstrual cups, sanitary pads, sanitary pads, and other products that are used for women's hygiene can all be found under one category.
You can easily buy panty liners at any medical store or department store at any time of the year since they are available at any time of the year. Because panty liners are so reasonably priced, there is a growing global demand for the product.
Advantages such as the use of pantyliners with an impermeable layer restrict the flow of air to the reproductive organs and prevent sweat from evaporating from the body. You should use breathable liners to keep your clothes dry and unaffected by airflow. These elements work together to drive explosive growth in the worldwide pantyliner market, resulting in an increase of USD XXX Billion by 2029 and an annualized growth rate of XXX% for the forecast period.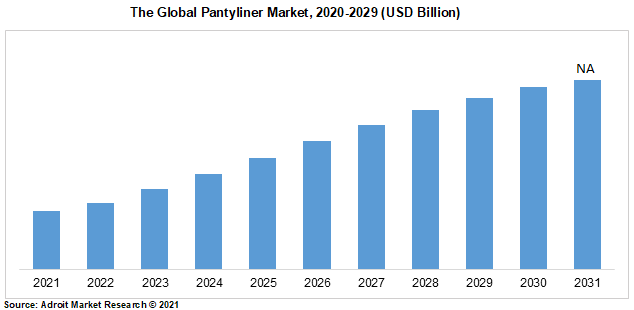 When compared to sanitary napkins, panty liners are much smaller and thinner when compared to normal pads. As a result, they are used as a backup to absorb urine leaks or light discharges, in case they occur. This kind of product is designed with a comfortable design that ensures women's comfort during light or moderate vaginal discharges. As a result of being thin and lightweight, panty liners are easy to insert into underwear as well as being thin and lightweight. Panty liners are available in a range of hues, dimensions, forms, and materials. They can also be reused many times since cotton is washable and reusable, so you can reuse them for years to come.
In addition to changing purchasing preferences regarding panty liners, the increased number of working women, and increasing awareness of female hygiene, there are numerous factors contributing to the growth of the panty liner market It is clear that each of these elements will likely contribute to the panty liner market expanding in the near future. Moreover, the government is encouraging companies to conduct hygiene campaigns and to develop marketing strategies to change women's perceptions about the benefits of pantyliners and to build their self-confidence and self-esteem, thus contributing to the acceleration of the global pantyliner trend. Among the many emerging trends driving the global panty liner market are the emergence of e-commerce, organic products, and the growing acceptance of panty liners.
However, Due to the presence of numerous companies in the market, the sector is becoming more competitive. In addition, women from developing nations often use cloth instead of panty liners because they cannot afford them or they are not readily available, which can lead to infections. Panty liners are not an environmentally friendly product since some of the elements used in them are not biodegradable. Over time, these materials will have negative effects on the environment. Additionally, using any product in excess might have a bad effect on the user's health; for this reason, panty liners should only be used as needed.
Edgewell Personal Care, Premier, Berry, Bodywise, Kimberly-Clark, P&G, Bella Flor, First Hengan Group, Kao, and Ontex are the leading companies in the global market for pantyliners, and Group Analysis.
Segment Analysis
Types of pantyliners Segment
The global Pantyliner market is classified into Reusable, Disposable. Among these, disposable pantyliners in heaving the highest growth in the market. Due to the Disposable underwear liners Extra protection and coverage are easily achieved with Souper extra-long pantyliners. The liner is non-irritating, has a flexible, soft edge, and offers improved skin defense. The liner is lightweight, has a straightforward design, and is reasonably priced. When the quantity is modest, it is the best option.
Size of pantyliners Segment
The global Pantyliner market is classified into Regular, Medium, and Large. Among these, large pantyliners are dominating the size segment because most of the women are working women who go out on daily bases, and fear of stains makes the purchase large size of pantyliners even for the night use.
Distribution of pantyliners Segment
The global Pantyliner market is classified into online and offline. Pantyliner is commonly distributed in both online and offline channels but most women and girls prefer to purchase pantyliner on offline bases from stores or supermarkets.
North American Region is dominating the market
Due to the developed nature of North America and Europe, the business is booming there. In these areas, both market share and revenue are significant. Women's hygiene products are widely accessible in industrialized countries because there are supermarkets and department stores there. The Asia Pacific area is experiencing considerable market expansion as a result of rising population levels and countries' increased awareness of women's health and hygiene. The market for panty liners is very profitable. But in certain places, the cloth is utilized in place of panty liners. This is a result of the subpar living conditions, lack of knowledge, and inadequate education in those specific locations.
Covid-19 Impact & Market Status
In India, there is currently what has been dubbed a "sanitary pad crisis" due to the coronavirus outbreak. a 14-year-old student, feels her parents are fortunate because they can still afford pads. However, a number of her friends will be left out. Schools in various parts of India contribute significantly to the supply chain by providing girls with a bundle of sanitary products each month. As few as 15% of girls had access to sanitary pads during the lockdown because they were shuttered, in addition to other supply chain problems.
Pantyliner Market Scope
| | |
| --- | --- |
| Metrics | Details |
| Base Year | 2021 |
| Historic Data | 2019-2020 |
| Forecast Period | 2022-2029 |
| Study Period | 2019-2029 |
| Forecast Unit | Value (USD) |
| Segment Covered | Application, Location, End-User, Regions |
| Regions Covered | North America, Europe, Asia Pacific, South America, Middle East and Africa |
| Key Players Profiled | Edgewell Personal Care, Premier, Berry, Bodywise, Kimberly-Clark, P&G, Bella Flor, First Hengan Group, Kao, and Ontex |
Key Segments of the Pantyliner Market
Type Overview, 2021-2031 (USD Billion)
• Reusable
• Disposable
Size Overview, 2021-2031 (USD Billion)
• Regular
• Medium
• Large
Distribution Overview, 2021-2031 (USD Billion)
• Online
• Offline
Regional Overview, 2021-2031 (USD Billion)
North America
• U.S
• Canada
Europe
• Germany
• France
• UK
• Rest of Europe
Asia Pacific
• China
• India
• Japan
• Rest of Asia Pacific
South America
• Mexico
• Brazil
• Rest of South America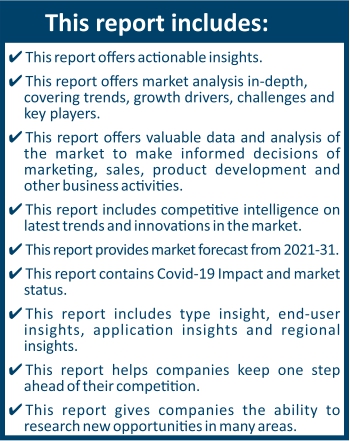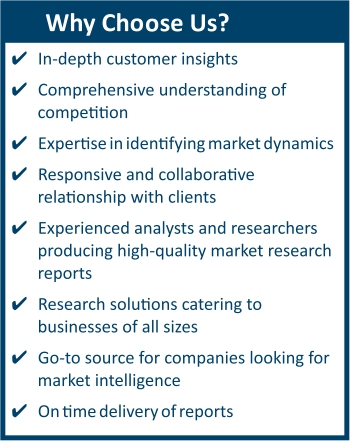 Frequently Asked Questions (FAQ) :
The global Pantyliner market size is expected to reach USD XXX Billion in 2029.
The Pantyliner market is estimated to grow at a CAGR of XXX%
The key market players listed in the Pantyliner report are Edgewell Personal Care, Premier, Berry, Bodywise, Kimberly-Clark, P&G, Bella Flor, First Hengan Group, Kao, and Ontex