By Product & Services:
The software segment is estimated to account for the majority of the market. Postman can be credited for the benefits that the software offers, such as comprehensive patient management, clinical protocols, monitoring activities, pharmaceutical information, data manipulation and streamlining, and processes. Patient management.
The global Oncology Information Systems market is projected to reach USD 4.15 billion by 2029, growing at a CAGR of 7.1%
By Application:
In 2019, the radiation oncology segment held a higher proportion of the market. The growing installation base of radiation therapy devices, the increasing number of radiosurgery procedures involving fractures, the rapid increase in the population affected by cancer globally, and the development of advanced radiology techniques, information systems, and radiation therapy planning are the factors that are expected to drive this increase.
By End-Users:
Based on end-users, the market is segmented into hospitals and the medical facilities, government institutions, and research centers. During the projection period, medical facilities and hospitals segment is predicted to have the highest CAGR. These reasons are linked to the growing use of technologically sophisticated cancer treatment systems in hospitals throughout the world, as well as an increase in cancer cases.
By Region:
Geographically, the Americas will hold the highest market share during the forecast period due to the presence of cancer information system providers, lifestyle changes coupled with increasing cancer burden, cost Rising health care costs, and adoption of cancer information systems in the United States and Canada. IARC reports that in 2018, the Americas had 13.3% of the world's population and accounted for 21.0% of morbidity and 14.4% of mortality globally.
Because significant market value providers have offices in Europe, such as France, Italy, the United Kingdom, Germany, and Spain, OIS usage is increasing.
Asia-Pacific will be the cause for the extraordinary growth during the forecast period due to an increase in the aging population coupled with an increase in cancer rates. The WHO (World Health Organization) and the IARC (International Agency for Research on Cancer) have shown that the cancer death rate in Asia (57.3%) is greater than the incident case rate (48.4%) due to the high prevalence of cancer. Certain cancers are linked to a poor prognosis and a greater death rate.
From 2018 to 2023, the Middle East and Africa Cancer Information Systems Market will develop at a rapid pace. Due to its existence, the Middle East will drive the majority of the regional market. In Dubai, Saudi Arabia, there are a number of world-class cancer treatment institutes. Saudi Arabia strengthens health sector reform and gradually increases investment in the OIS field.
Oncology information systems help to effectively manage treatment schedules, management, and treatment plans and also help promote information flow between radiation therapy (RT) departments and healthcare companies. Strong. This also ensures that clinicians are delivering the correct treatment plans to the correct patient at the correct cancer spot, guaranteeing successful therapy through accurate information. Communicate the results of your treatment and radiation therapy to your doctor whenever necessary for the evaluation process. and to improve the quality of treatment. OIS is a complete image and information management system that makes patient treatment schedules, treatment delivery, treatment plans, and treatment summaries easier to manage. This approach entails information sharing between healthcare organizations and radiation departments.
The growing geriatric population global, as well as the rising incidence of cancer, increased investment in cancer research, and technological advancements in OIS, are all contributing to the market's growth. According to the International Agency for Research on Cancer (IARC), 14 million new cancer cases were diagnosed in 2012; this figure climbed to 17.0 million in 2018 and is anticipated to exceed 22 million by 2021. Investors may now participate in cancer research thanks to advancements in therapy development. For the foreseeable future, equity investments in cancer therapy start-ups are projected to influence the OIS vertical. Higher costs connected with OIS services, on the other hand, are projected to stifle expansion.
Furthermore, due to benefits such as storing vast quantities of data and retrieving information when needed, as well as supporting doctors in planning, the need for a treatment planning system will expand in the future. Treat a wide range of patients.
The Global Oncology Information Systems Market is expected to reach USD 4,569 million by 2028, with a CAGR of 7.1 percent in the oncology sector between 2018 and 2028.
OIS is a complete image and information management solution that facilitates the management and optimization of cancer patient records and their treatment. The global OIS market is divided into software and services based on goods and services. Doctors and medical workers utilize OIS software to monitor and plan the treatment of cancer patients.
In addition, it optimizes the treatment process for cancer patients. There is an increase in demand for temperature-sensitive drugs such as vaccines and products that are dependent on particular temperature ranges for chemical stability. According to the IIR (International Institute of Refrigeration), the demand for heat-sensitive health products such as drugs, vaccines, insulin, derived blood products, and oncology products are rising globally every year. As a result, because of the risk of unanticipated environmental fluctuations, the transit of these medications is the most essential phase in the cold chain. Any change in temperature during transit might cause medications to lose their power to heal the illnesses for which they were prescribed, resulting in ineffective therapy in many circumstances. To avoid the degradation of any pharmaceutical product, it is crucial to maintain parameters with respect to the product-specific environment, including air quality levels and temperature ranges.
The pandemic hit the global economy in early 2020 and created unprecedented volatility and change for individuals and institutions around the world. The pandemic has resulted in workplace closures, travel restrictions, and the creation of the option to work from home for most employees, which has created many challenges for businesses.
The research report "Global Oncology Information Systems Market" will provide valuable insights focusing on the global market. The players in the market are Bogardus Medical Systems, Inc. NV, McKesson Corporation, Varian Medical Systems, Inc, Siemens Healthineers, IBM, Cerner Corporation, Elekta AB, Epic Systems Corporation, AdvancedData Systems, and analyze the market ranking of the aforementioned companies globally.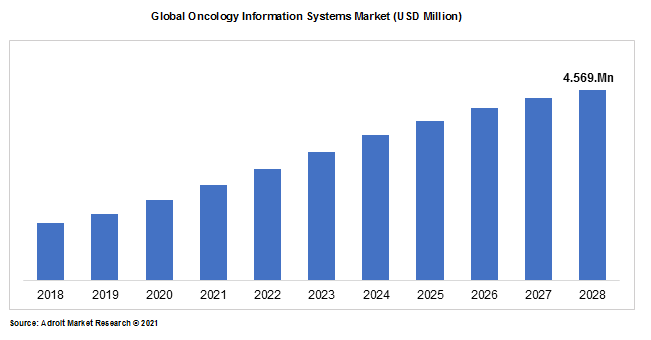 Oncology Information Systems Market Scope
| | |
| --- | --- |
| Metrics | Details |
| Base Year | 2021 |
| Historic Data | 2019-2020 |
| Forecast Period | 2022-2029 |
| Study Period | 2019-2029 |
| Forecast Unit | Value (USD) |
| Revenue forecast in 2029 | USD 4.15 billion |
| Growth Rate | CAGR of 7.1% during 2021-2029 |
| Segment Covered | By Products & Services, By Application, Regions |
| Regions Covered | North America, Europe, Asia Pacific, South America, Middle East and Africa |
| Key Players Profiled | Koninklijke Philips N.V. (Netherlands), Varian Medical Systems, Inc (U.K), McKesson Corporation (U.S.), Siemens (Germany), Elekta (Sweden), Epic Systems Corporation (U.S.), IBM (U.S.), Cerner Corporation (U.S.), Advanced Data Systems (U.S.), BMSI Partners, Inc. (U.S.), F. Hoffmann-La Roche AG (Switzerland), AmerisourceBergen Corporation (U.S.), General Electric (U.S.), Accuray Incorporated (U.S.), OPTUM Inc., (U.S.), Allscripts Healthcare Solutions, Inc. (U.S.), MICA Information Systems, Inc. (U.S.), CureMD Healthcare (U.S.), EndoSoft LLC (U.S.), and RaySearch Laboratories (Sweden) |
Segments of the Cold Chain Monitoring Market:
By Product & Service Type:
Software
Treatment Planning Systems
Patient Information Systems
Professional Services
Implementation Services
Consulting/Optimization Services
Post-sale & Maintenance Services
By Application
Radiation Oncology
Medical Oncology
Surgical Oncology
By End User:
Government Institutes
Hospitals & Oncology Clinics
Research Centers
Based on Regions:
North America
Europe
Germany
France
UK
Italy
Russia
Nordic
Rest of Europe
Asia-Pacific
China
Japan
South Korea
Southeast Asia
India
Australia
Rest of Asia-Pacific
South America
Middle East & Africa
Turkey
Saudi Arabia
UAE
Rest of Middle East & Africa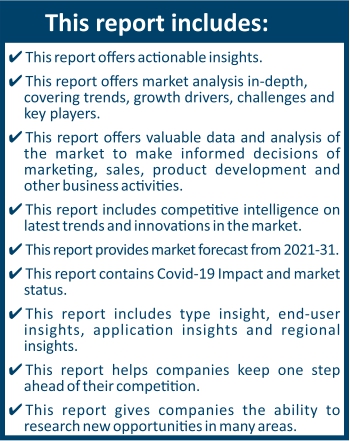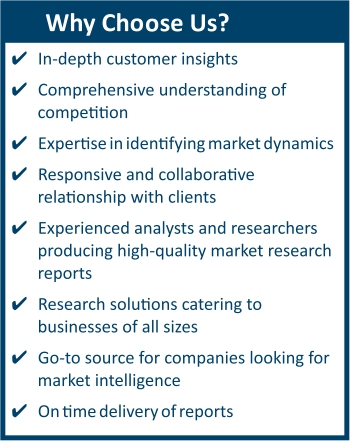 Frequently Asked Questions (FAQ) :
The oncology information systems market is studied from 2021 - 2028.
The global oncology information systems market size is projected to reach nearly USD 4,569 million by 2028.
Global oncology information systems market is growing at a CAGR of 7.1% during the forecast.
Top key players include Bogardus Medical Systems, Inc. NV, McKesson Corporation, Varian Medical Systems, Inc, Siemens Healthineers, IBM, Cerner Corporation, Elekta AB, Epic Systems Corporation, AdvancedData Systems.