In the projected period of 2018 to 2028, the global olanzapine market is predicted to increase. The expansion of this industry is due to emerging markets and significant expenditure in research & development.
Covid-19 Impact & Market Status
Pharmaceutical and biotech businesses, in collaboration with governments, are striving to combat the COVID-19 epidemic throughout the world, from vaccine research to pharmaceutical supply chain difficulties. Approximately 115 vaccination samples and 155 compounds are currently being developed in the R&D pipeline. Furthermore, regularly used medications like Hydroxychloroquine have shown a significant increase in demand for the treatment of COVID-19. Due to the enormous demand for these treatments, makers of COVID-19 management pharmaceuticals have a lot of prospects, since many wealthy nations are running out of them. As a result of the demand for COVID-19 vaccines and treatment medications, the pharmaceutical and biotechnology industries are predicted to increase significantly in the future.
The Olanzapine Market is expected to reach USD 3,171.89 Million during the forecast period at a 2.60 % CAGR.
Analysis on the basis of Indication
Intramuscular olanzapine (Zyprexa) is a fast-acting atypical antipsychotic drug used to treat agitation in people with schizophrenia or bipolar mania. According to data from three well-designed studies, this formulation of olanzapine is at least as effective as intramuscular haloperidol or lorazepam in the treatment of persons with acute agitation associated with schizophrenia or bipolar mania and has a quicker start of action. Despite the fact that some people taking injectable olanzapine may experience temporary drops in heart rate and blood pressure, early evidence of a lack of clinical effect on the rectified QT (QTc) intermission and a reduced prevalence is difficult to assess because more than half of those who took part in trials dropped out before the 6-week mark. Olanzapine (like clozapine) may induce weight gain and raised glucose and cholesterol levels when compared to most other second-generation antipsychotic medicines used to treat schizophrenia. Schizophrenia is more frequent in the United States, affecting around 2% of the population, or 2.2 million people. As a result, the increased incidence of the illness is expected to attract greater market attention.
Analysis on the basis of Region
The Olanzapine Market is expected to develop fastest in North America. The North Americas has the largest market share, accounting for over 40% of the market, due to extensive use of the product by patients in the region and key manufacturers generating the product in the region. Furthermore, the rising frequency of neurological disorders such as bipolar disorder and schizophrenia in the North American area is supporting the expansion of this market. It is one of the most devastating diseases known to mankind, despite the fact that it barely affects 1% of the population. Schizophrenia is a chronic and severe neurological brain illness that affects roughly 1.1 percent of the US population, or about 2.6 million people aged 18 and over, as well as 360,000 people in Canada. As a result, increased prevalence is expected to promote market growth in the near future.
In addition, the European market is maturing and will eventually catch up to the American market. Olanzapine was first released in the European region due to the evident high number of patients diagnosed with mental illness and neurological abnormalities.
The rise in the number of instances of depression throughout the world, as well as the vulnerable adult population, which is at a high risk of developing depression, have fuelled the expansion of the olanzapine market.
Olanzapine, formerly known as Zyprexa, has been licenced by the US Food and Drug Administration for the treatment of schizophrenia, bipolar disorder, and other neurological diseases. Olanzapine is a generic medicine that is sold under a number of different trade names across the world. Olanzapine tablets come in a variety of dosages ranging from 2.5 to 20 milligrams and are approved in a number of countries. Zyprexa (and generic olanzapine) comes in the form of an orally dissolving "wafer" that dissolves quickly in spit. It's also available in 10-milligram vials for intramuscular injection.
The primary market influencer for the global Olanzapine market is the growth in population in various regions. Diseases like schizophrenia are becoming more common as the world population expands at a pace of more than 1% each year and individuals do not obtain comprehensive nutrition, forcing pharmaceutical companies to manufacture new medications to satisfy demand and aid customers. According to WHO estimates, ten percent of the world's population is impacted by dysfunctional behaviour in some way. There are more than 100 million cases of mental diseases in China, according to the National Centre for Mental Health, China-CDC, with 16 million people suffering from holergasia. Emotional instability has surpassed cancer as the most serious hazard to human health in China, ranking first in terms of total sickness weight.
As a result of changing lifestyles and increased strain in work and living brought on by global monetary development, the prevalence of emotional disease and mental problems is rising. As a result, the worldwide olanzapine market is predicted to expand in the approaching years. Furthermore, the worldwide Olanzapine Market is predicted to grow at a healthy rate throughout the forecast period. The rising prevalence of neurological disorders such as schizophrenia, bipolar disorder, and other disorders, as well as a large number of persons suffering from mental illness and emotional instability, has enhanced demand for olanzapine as a first-line therapy for these illnesses.
In addition, the National Institute of Health and Care Excellence recommends olanzapine as a first-line therapy for acute mania in bipolar disorder. In addition to these contributing variables, various other factors, such as medication side effects and complex regulatory requirements for marketing the medicine, have a negative influence on market growth and may impede market expansion.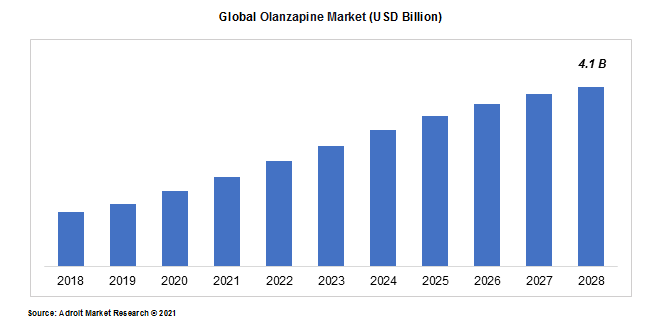 Latest Innovations in the Olanzapine Market: A Snapshot
Alkermes intends to broaden the scope of its New Drug Application (NDA) for olanzapine/samidorphan (ALKS 3831) to cover bipolar I disorder therapy as well as schizophrenia. The new combo medicine is intended to give the effectiveness of olanzapine while reducing the weight gain that comes with the atypical antipsychotic.
Olanzapine Market Scope.
| | |
| --- | --- |
| Metrics | Details |
| Base Year | 2022 |
| Historic Data | 2020-2021 |
| Forecast Period | 2022-2030 |
| Study Period | 2020-2030 |
| Forecast Unit | Value (USD) |
| Revenue forecast in 2030 | USD 3,171.89 Million |
| Growth Rate | CAGR of 2.60 % during 2022-2030 |
| Segment Covered | by Application, By Types, Region. |
| Regions Covered | North America, Europe, Asia Pacific, South America, Middle East and Africa |
| Key Players Profiled | WATSON Pharmaceuticals(Changzhou), Hanson Pharmaceutical, Sandoz, Zhejiang Langhua Pharmaceuticals, Hansoh Pharmaceutical, Aurobindo Pharma, Jubilant Lifesciencest, Torrent Pharmaceuticals, Sun Pharmaceutical, Lilly, Dr. Reddy's Laboratories, Mylan Pharmaceuticals, Apotex Inc., Teva Pharmaceutical |
Key Segments of the Olanzapine Market
Indication Overview, 2018-2028 (USD Billion)
Schizophrenia
Bipolar Disorder
Others
End-User Overview, 2018-2028 (USD Billion)
Hospitals
Speciality Clinics
Homecare
Others
Regional Overview, 2018-2028 (USD Billion)
North America
Europe
Germany
France
UK
Rest of Europe
Asia Pacific
China
India
Japan
Rest of Asia Pacific
South America
Mexico
Brazil
Rest of South America
Middle East and South Africa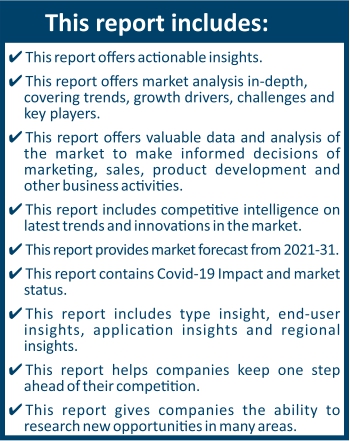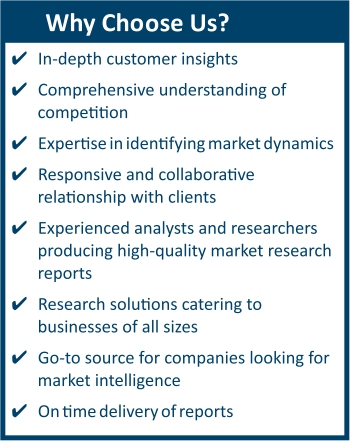 Frequently Asked Questions (FAQ) :
The global olanzapine market size is expected to reach US$ 4.1 billion by 2028.
The olanzapine market is growing at a CAGR of 2.5% over the forecast period.
North America dominated the market for olanzapine market and accounted for the largest revenue share.
The base year for the report is 2020 in olanzapine market.
The top companies that hold the market share in olanzapine market are Eli Lilly and Company, Dr.Reddy's Laboratories Ltd., Teva Pharmaceuticals Industries Ltd., Endo International Ltd., Zydus Cadila, Apotex Inc.