Oilfield service (OFS), which mostly affects offshore assets, is essential to the upstream service of the oil and gas sector. The category of oilfield equipment and services includes all products and services required for the upstream industry's production and exploration processes. The businesses in this sector provide manufacturing, maintenance, and equipment repair services for the production, transportation, and storage of oil. Field operations that are successful take into account locating energy sources, drilling and formation analysis, managing energy data, geological sciences, and many other services.
COVID-19 Impact and Current Market Status
The ongoing COVID-19 pandemic has had a significant influence on the oil and gas sector by upsetting the world's financial and commodity markets and causing a sharp drop in demand, which has affected the sector's operations and supply chain. As nations prepared to go into lockdown to combat the epidemic, numerous oil and gas corporations throughout the world were forced to halt their exploratory initiatives and services. For instance, the International Energy Agency predicts that in the second quarter of 2020, the demand for oil will decrease by 23.1 million BPD and 29 million BPD, respectively. The Russia-Saudi oil price war has become difficult as a result of COVID-19, resulting in decreased production output and financial loss. While B2B and B2C customers have stronger market opportunities thanks to other OPEC members' more adaptable company models.
Additionally, this trade fight has sparked economic tensions, leading to a sharp price decline and supply chain disruption, which has impacted investment opportunities, production reductions, and most importantly, demands. As a result, it is anticipated that within the predicted period, it will hinder the long-term influence on the oil and gas business.
Oilfield Services Market Segment Analysis - By Type
The market is divided into three types based on type: analytical services, field operation, and equipment rental. The growing demand for field optimization and analytical services is expected to cause the market share of the equipment rental industry to slightly rise. Due to the several services that are being set up locally to complete the project, the field operation segment is growing its market share. The analytical services market is expected to grow as a result of the numerous real-time analytics, software solutions, monitoring services, routine quality control, sample analysis, and other services that are used to increase the output from the current field of work.
Oilfield Services Market Segment Analysis - By Service
The market is divided into the geophysical, drilling, completion & work over, production, and processing & separation segments based on the service segment. The market share of the production sector is anticipated to rise due to increased oil recovery and well testing activities in the existing oil and gas fields. Artificial lift systems, floating production vessels, support vessels, well testing services, Christmas trees, subsea equipment, increased oil recovery, digital oilfield, and other production services are all included in this area of oilfield services.
Due to a growth in offshore well drilling for the purposes of exploring, extracting, storing, and processing natural gas and petroleum, the drilling category is anticipated to have the second-largest market share. Drilling services for offshore drilling, drilling fluids, well casing, oil country tubular goods (OCTG), drill bits, drilling rigs, measurement while drilling (MWD), logging while drilling (LWD), directional drilling waste management, and other drilling, managed pressure drilling (MPD)services, and well cementing services are a few of the more specialized subcategories that make up the drilling services market.
Due to the extensive use of wire line logging and hydraulic fracturing services in the oilfield, the completion and work over segment is anticipated to expand during the projection period. The completion and work over segment is sped up by the production and exploration of oil and gas resources as well as the provision of solutions for the evaluation of stimulation performance, determination of the water shutdown, tubing, and multiple casing integrity in oil wells. This segment also examines well intervention, completion fluid, sand management, and mud logging as important services.
Oilfield Services Market Segment Analysis - By Geography
The predictions indicate that North America will lead the worldwide market, followed by Asia Pacific and then Europe. With major activities planned in offshore assets in the North Sea and the Gulf of Mexico, it is projected that during the foreseeable term, demand for oilfield services would stay on its current course. Peak Well System, a business that specializes in the design and development of cutting-edge downhole technology for flow management, well intervention, and well integrity, was acquired by Schlumberger Limited in January 2017. Nearly half of the new wells that were dug in 2017 worldwide were in the United States, followed by China and other Asian nations.
Additionally, it is believed that Europe currently holds a greater market share and that this proportion will grow during the anticipated time. An offshore exploration well cost half as much to drill in 2017 as it did in 2014 due to Norway's 30% decrease in oil well operating costs between 2014 and 2017. The unit operating cost in the UK Continental Shelf dropped by almost 50% over the previous two to three years, and it is projected that this trend will continue in the years to come.
The size of the global oilfield services market was USD 267.82 billion in 2019, and it is anticipated to grow to USD 346.45 billion by 2029, at a CAGR of 6.6%.
The main drivers of the expansion of the global market are the decreasing cost of oilfield services and the rise in production output. Additionally, the operators save up to millions of dollars thanks to the variety of tailored packages provided by major upstream service providers. The need for these services is anticipated to rise as shale gas extraction through hydraulic fracturing and other stimulation techniques increases. During the projection period, the oilfield service sector will be driven by the increased demand for oil and gas from offshore regions.
Due to rising investment in the subsea oil & gas industry and rising energy demand, the offshore oil production sector is anticipated to experience the fastest growth during the projection period. For instance, according to research in 2020, the amount of crude oil consumed worldwide in 2019 (including biofuels) was 100.1 million barrels per day, with a forecast decline to 91.7 million barrels per day in 2020. Growing offshore investment contributes to market expansion.
Market expansion can be greatly impacted by the rising number of oil and gas finds and technology developments for increased production yield in oilfield reserves. Consider the oil finds in the Stabroek block, including those at Alpine High in West Texas, the Golan Heights in Israel, and the Tilapia, Yellowtail, and Haimara discoveries in Alaska.
There were 23 new oil and gas finds made in the world during Q2 2020. In 8 of them, the finding of gas is mentioned, and in 15, the discovery of oil. As a result, the increase in offshore discoveries is promoting market expansion.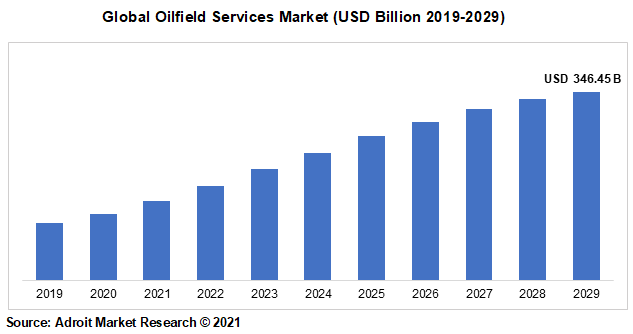 The market is concentrated as a result of the substantial service portfolio and strong distribution network of significant enterprises in established and developing countries. In 2019, Schlumberger Limited, Baker Hughes, Halliburton Company, and Weatherford presently hold the biggest market share. The TerrAdapt is a new adaptive drill bit that Baker Hughes unveiled in March 2017. Automation is used in this drill bit to reduce downhole issues and enhance drilling operations. By 2029, this is anticipated to cause the market to rise steadily. A large number of prominent companies, such as Hydraight, Protiviti Inc., Muntajat, ESG Solutions, Hytera, Geokinetics, Cyntech, Fugro, and other smaller businesses, have entered the market to provide cutting-edge oilfield services to various end-users.
Recent Developments of Oilfield Services Market
In August 2020, Solstad Offshore ASA will have multiple contracts with Equinor and Total in Brazil extended. By one year until December 2021 and by six months until May 2022, respectively, Equinor Brazil has extended the contracts for the PSV (platform supply vessels) Sea Brasil and Far Scotsman.
DOF Subsea announced four new contracts of USD 110 million in August 2020 with Petrobras. According to the contract, three ships from the DOF fleet will be sent to the Campos, Santos, and Espirito Santos basins, as well as the Marlin field, to inspect flexible pipelines, risers, and subsea equipment.
Subsea 7 has secured a contract offshore Trinidad and Tobago as of September 2020. One undersea rigid flowline, one flexible riser, as well as flexible flowlines, as well as the related subsea infrastructure and umbilical system, are covered by the project management, engineering, procurement, installation, and pull-in provisions of the contract. By 2021, installation activities are planned.
Oilfield Services Market Scope
| | |
| --- | --- |
| Metrics | Details |
| Base Year | 2021 |
| Historic Data | 2019-2020 |
| Forecast Period | 2022-2029 |
| Study Period | 2019-2029 |
| Forecast Unit | Value (USD) |
| Revenue forecast in 2029 | USD 346.45 billion |
| Growth Rate | CAGR of 6.6 % during 2021-2029 |
| Segment Covered | Type, Service, Application, Regions |
| Regions Covered | North America, Europe, Asia Pacific, Middle East and Africa, South America |
| Key Players Profiled | Hydraight, Protiviti Inc., Muntajat, ESG Solutions, Hytera, Geokinetics, Cyntech, Fugro |
Key Segments of the Oilfield Services Market
Type Overview, 2019-2029(USD Billion)
Equipment Rental
Field Operation
Analytical Services
Service Overview, 2019-2029(USD Billion)
Geophysical
Drilling
Completion & Workover
Production
Processing & Separation
Application Overview, 2019-2029(USD Billion)
Regional Overview, 2019-2029 (USD Billion)
North America
Europe
Asia Pacific
South America
Brazil
Rest of South America
Middle East and South Africa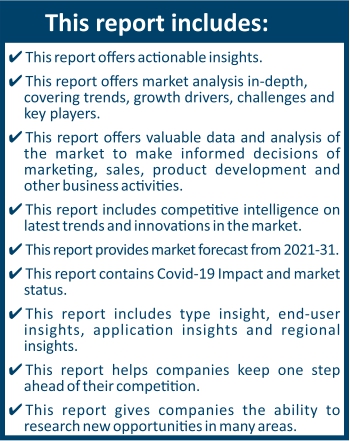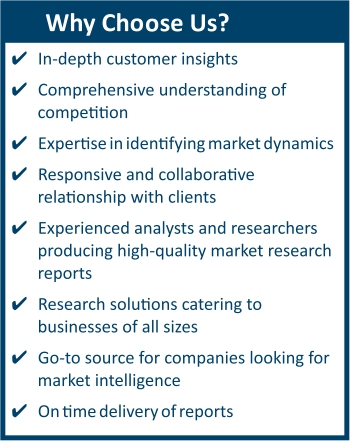 Frequently Asked Questions (FAQ) :
The market value of oilfield services market in 2029 was USD 346.45 billion.
The oilfield services market is growing at a CAGR of 6.6% over the forecast period.
The top companies that hold the market share in oilfield services market are Hydraight, Protiviti Inc., Muntajat, ESG Solutions, Hytera, Geokinetics, Cyntech, Fugro & among others.