Owing to the progress in cellular network technology, which has enabled better data rates and reduced latency, the network slicing industry is increasing its market share. The dramatic increase in the quantity of data carried by cellular networks has been fueled in part by user demand for video and enterprises' transition to cloud services.
The global Brand Licensing for Sports market size is expected to reach close to US$ 384,508 million by 2029 with an annualized growth rate of 4.3% through the projected period.
Covid-19 impact and market status
Many economies throughout the world have been impacted by the COVID-19 outbreak. Combat measures such as lockdown restrictions, social distancing, and quarantines have been implemented to fight COVID-19. Such measures have adversely impacted many industries globally, including IT & telecommunications. Enterprise VPN (virtual private network) servers have become more crucial for organizations/schools as more workers work from home and students learn digitally. Approximately 850 billion students are learning and attending classes online while several billion workers have switched to working from home, creating a shift in the communication networks usage.
The commercial development of network slicing technologies and 5G deployments has slowed due to delayed releases. There have been disruptions in the supply chain and delays in the launch of 5G technology which has adversely affected the network slicing market and is projected to affect it in the coming years as well. The leading market players are now focused on the recovery of the network slicing market. Furthermore, governments in a number of nations are adopting a number of steps to mitigate the pandemic's detrimental effects. As a result, the market for network slicing is expected to expand by 2024.
The Solutions Segment estimated to dominate the Network Slicing Market
The solutions segment is estimated to hold the largest share of the network slicing market throughout the forecast period. Various reasons driving the expansion of this category include the growing need for ultra-low latency, high-speed, and extensive network coverage, expanding mobile data traffic volumes, and increased use of network virtualization. The segment's growth is fueled by the criticality, usability, and ease of implementation of network slicing technologies. Several suppliers are investing in R&D to produce better solutions that are more inexpensive, especially for small and medium-sized businesses, due to the multiple benefits given by these solutions.
The Healthcare segment is estimated to dominate the market throughout the forecast period.
Based on end user, the healthcare segment is expected to hold the largest share of the network slicing market. The expansion of the healthcare market is being fueled by the proliferation of wireless medical devices, increased investments in 5G, and the growing usage of remote healthcare services. During the covid-19 epidemic, the use of telemedicine and remote monitoring grew even more, emphasizing the significance of network slicing. The network slicing industry is likely to develop as a result of this.
APAC to hold the largest CAGR rate during the forecast period
Several growing markets in APAC, including India, China, and Japan, are likely to have rapid expansion in the network slicing industry. These countries have always encouraged and supported the development of industry and technology. These countries also have a well-developed technical infrastructure, which encourages the use of network slicing solutions in various industries. The growing usage of cloud-based solutions, big data analytics and mobility, as well as new technologies like the Internet of Things, is driving the network slicing market in APAC. APAC is also one of the most important markets for smart gadgets.
Vendors of Network Slicing have a lot of room for expansion. The commercialization of 5G services, as well as the availability of unlicensed and shared spectrum throughout the world, will define the future of the Network Slicing industry.
The widespread use of the Internet of Things (IoT) and ongoing advancements in Machine-to-Machine (M2M) communication networks are transforming numerous sectors by integrating a wide range of devices, appliances, services, and systems. The Internet of Things (IoT) is one of the numerous applications that network slicing-enabled 5G will enable, facilitating communication between enormous numbers of linked devices and sensors.
Two types of IoT applications exist: high-power, low-latency applications (such as mobile video surveillance) and low-power, long-range IoT apps (smart factories and smart cities). The development of 5G technologies is expected to increase in order to fulfil the rising demand for IoT applications, which are categorized as massive machine-type communication and mission-critical applications.
Automation, Industry 4.0, and digitalization have had a significant impact on the adoption of business applications across all industries. To keep up with the rising and changing demands of customers and businesses, almost every industry has undergone a digital revolution. Businesses are in desperate need of a strong network to help them with their digital transformation initiatives. Technological breakthroughs and the dynamic ecosystem have opened the path for new commercial applications to emerge in a variety of industries.
Network slicing security is a major worry for CIOs, since it may result in considerable losses for enterprises and service providers. The new network infrastructure is built using NFV, SDN, and cloud-native design. Network functions are isolated from the infrastructure that supports them and dispersed among regional, local, and central data centres. In a cloud-based 5G network, the majority of network services are integrated across private and public cloud infrastructure.
Fixed network slices can be made more efficient by adding hardware resources. As the RAN slicing runs rapidly into a physical constraint due to limited availability of spectrum, it is difficult to scale it up. This limitation can be removed by employing dedicated carriers to individual slices. The allotment of some carriers, on the other hand, would limit the network's ability to reap multiplexing advantages through the scaled-up slice.
The key players in the Network Slicing market are Nokia, Ericsson, Blue Planet (US), Tambora Systems(Singapore), Huawei, ZTE, Parallel Wireless (US), Samsung (South Korea), Cisco(US), AMDOCS(US), Mavenir(US), Argela(Turkey), Affirmed Networks(US), HPE(US), and Aria Networks(UK).
Recent innovations in the Network Slicing Market: a Snapshot
Dish Network Corporation partnered with Blue Planet in September 2020 to automate network slicing using Blue Planet's cloud-native inventory and service order management solution.
Telefonica Deutschland and Blue Planet will launch an automated network in September 2020. Blue Planet would enable service providers to reduce their Operating Expenses (OPEX) while improving their networks to support services like video streaming, 5G, and online gaming.
Brillio and Blue Planet announced a partnership in April 2019 to deliver network automation to the enterprise and expedite digital transformation.
Network Slicing Market Scope
| | |
| --- | --- |
| Metrics | Details |
| Base Year | 2022 |
| Historic Data | 2021-2022 |
| Forecast Period | 2022-2032 |
| Study Period | 2021-2032 |
| Forecast Unit | Value (USD) |
| Revenue forecast in 2032 | US$ 3 Bn |
| Growth Rate | CAGR of 23.2% during 2021-2032 |
| Segment Covered | By Components, By Solutions, Regions |
| Regions Covered | North America, Europe, Asia Pacific, South America, Middle East and Africa |
| Key Players Profiled | Nokia,Ericsson,Huawei,ZTE,Samsung |
Key Segments in the Network Slicing Market
Network Slicing Market, by Component, 2020-2027 (USD Billion)
Solutions

Consulting Services
Services
Professional Services
System Integration Services

Managed Services
Network Planning and Optimization Services
Network Slicing Market, by Application, 2020-2027 (USD Billion)
Remote Monitoring
Network Monitoring
Asset Management
Real-time Streaming
Multimedia
Supply Chain Management
Other Applications
Network Slicing Market, by End User, 2020-2027 (USD Billion)
Healthcare
Media & Entertainment
Transportation
Energy & Utilities
BFSI
Manufacturing
Automotive
Retail
Other End Users
Network Slicing Market, by Region, 2020-2027 (USD Billion)
North America

U.S.
Canada
U.K.

Germany
France
Italy
Russia
Rest of Europe
China

South Korea
Japan
India
Rest of Asia-Pacific and Africa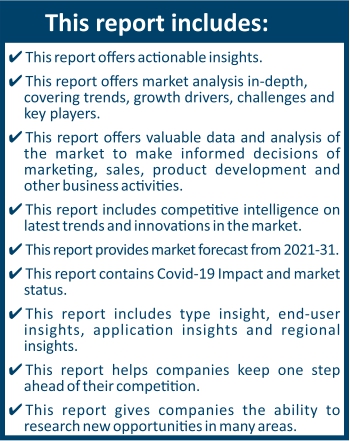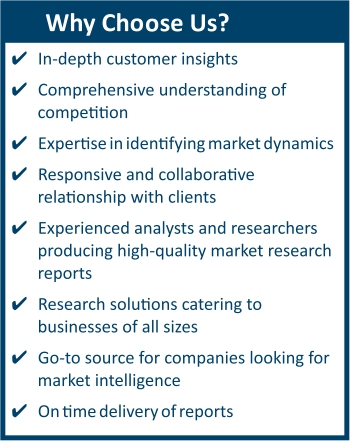 Frequently Asked Questions (FAQ) :
The network slicing market growth will increase by US$ 578 billion during 2021-2028.
The network slicing market is expected to grow at a CAGR of 35% during 2021-2028.
The applications of the network slicing market are remote monitoring, network monitoring, asset management, real-time streaming, multimedia, supply chain management and others.
The solutions segment is estimated to hold the largest share of the network slicing market throughout the forecast period.
Nokia, Ericsson, Blue Planet (US), Tambora Systems(Singapore), Huawei, ZTE, Parallel Wireless (US), Samsung (South Korea), Cisco(US), AMDOCS(US), Mavenir(US), Argela(Turkey), Affirmed Networks(US), HPE(US), and Aria Networks(UK) are a few of the key vendors in the network slicing market.