Owing to benefits such as higher performance, better reliability, and improved data accessibility, the global motherboard market is projected to be driven by a number of factors. The global fault motherboard market is experiencing a rise in its demand lately. There has been a greater demand for this market in comparison to their other traditional alternatives.
The need for motherboards in cloud computing applications such as data centers and virtual servers is responsible for the growth of the market in the long run. Gaming motherboards are also gaining traction due to their ability to support high-end gaming components like graphics cards and provide efficient cooling solutions.
The rapid application of motherboards in the personal and commercial sectors has been one of the major drivers for the global motherboard market. The use of motherboards in PCs, laptops, tablets, and other mobile devices has increased significantly over the past few years. With advances in technology, motherboards have become smaller yet more powerful, while providing enhanced features such as multi-core processors and multiple storage options. Such elements encourage notable development in the market for motherboards worldwide. The market consistently undergoes a series of developments in order to provide better services.
Advantages such as improved speed, better power efficiency, and increased system-level performance are expected to drive the market further. Furthermore, technological advancements such as the introduction of new motherboard form factors and new technologies like Intel's Optane Memory will create opportunities for motherboard manufacturers in the global market.
The global motherboard market is expected to grow at a steady rate during the forecast period from 2021 to 2031. This growth is anticipated to be driven by increasing demand from various end-users including enterprises and gamers.
Considering these factors, it is reasonable to say that the global motherboard market is growing at an appreciable compound annual growth rate (CAGR) of 4.6%. It is expected that the market might acquire a size of USD 68.7 billion during the forecast period, that is, 2021-31.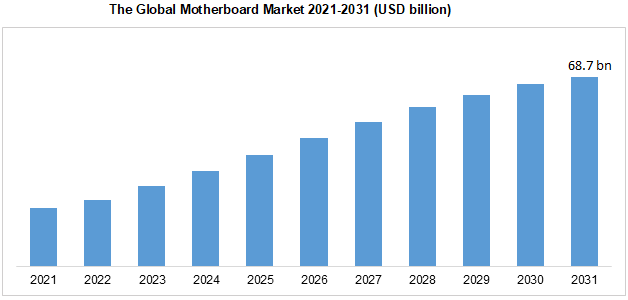 A motherboard is a physical circuit board inside a computer that contains the main central processing unit (CPU), memory, and other essential components that allow the computer to run. The motherboard acts as an interface between all of the parts of the computer, allowing them to communicate with each other.
The significant rise in the demand for computers in enterprises worldwide, rising demand for high-performance gaming platforms, the growing adoption of mobile PCs and laptops, the development of new form factors such as mini-ITX motherboards, and technological advancements are expected to drive the growth of the global motherboard market during the forecast period.
On one hand, cost constraints related to PCs across different regions due to economic slowdown have limited growth opportunities for tier 1 suppliers as well as brand owners. On the other hand, integrated circuit manufacturers are focusing on innovations to improve efficiency and reduce costs. This is expected to create attractive opportunities for both tier-1 suppliers and brand owners in emerging markets. In spite of a few restraints, the market is expected to experience a considerable rate of growth with new additions and developments that might take place in the market during the forecast period, that is, 2021-31.
Major players operating in the global motherboard market include ASUS Republic of Gamers (ROG), ASRock Inc., Colorful Technology & Development Co., Ltd., EVGA Corporation, GIGABYTE Technology Co., Ltd., MSI Computer Corp., Super Micro Computer Inc., and Zotac International (MCO) Limited among others. These players are increasingly investing in research and development activities to develop motherboards with enhanced features. These players operate in the market and adopt a number of strategies to stay in the market and establish themselves at a higher position than their competitors.
Segment Analysis
The PC Motherboard Type Remains the Most Lucrative Segment
By type, the PC motherboard segment is anticipated to witness the highest growth due to its wide use in high-end gaming and entertainment applications. Furthermore, the increasing demand for mobile PC motherboards in various commercial applications such as industrial automation will also play a major role in driving the market growth.
During the Study Period, the Personal Segment Will Predominate the Market
By application, the personal segment is projected to be the largest contributor to global motherboard market growth during the forecast period due to increased demand for PCs and laptops. On the other hand, the commercial segment is expected to experience significant growth due to the rising adoption of server motherboards in data centers, cloud computing environments, and virtual servers.
North America is Expected to Render Ample Investment Avenues
Regionally, the market is divided into North America, Europe, Asia Pacific (APAC), Middle East & Africa (MEA), and South America. Among these, North America is anticipated to dominate the global motherboard market in terms of market share and is expected to maintain its dominance throughout the forecast period due to the presence of major global manufacturers in this region.
Covid-19 Impact and Market Status
Different industries in varying manners received the crisis of the novel coronavirus. The production process got adversely affected and the flow of raw materials was disturbed. The demand and supply chain was impacted negatively. Due to various regulatory measures imposed by the government, the manufacturers had to bear a number of challenges. The COVID-19 pandemic has resulted in a decrease in demand for motherboards globally.
The decrease in demand is due to the decrease in sales of personal computers and laptops as consumers shift their spending towards other priorities. The impact of the pandemic on the motherboard market is expected to be temporary, with demand returning to pre-pandemic levels by 2022. Despite these setbacks, the market is all geared up to acquire a moderate rate of growth during the forecast period, that is, 2021-31 as the restrictions are gradually being relaxed.
Latest Innovations in the Global Motherboard Market: a Snapshot
• In 2020, Asus acquired Kuang-Chi Technologies, a Chinese technology company that specializes in developing artificial intelligence and 5G solutions.
• With the increasing demand for more computing power, many of the key players are investing heavily in research and development to develop advanced motherboards with improved features and greater efficiency. For example, Gigabyte Technology has developed AI-based motherboard components such as its GIGABYTE Smart Fan 5 feature which monitors temperatures and automatically adjusts fan speeds accordingly.
• In addition to this, MSI has also released a range of gaming motherboards with high-end features such as overclocking capabilities and support for multiple graphics cards.
• Furthermore, ASRock Inc., is focusing on providing high-end motherboard solutions specifically designed for gaming purposes.
Motherboard Market Scope
| | |
| --- | --- |
| Metrics | Details |
| Base Year | 2021 |
| Historic Data | 2020-2021 |
| Forecast Period | 2022-2031 |
| Study Period | 2021-2031 |
| Forecast Unit | Value (USD) |
| Revenue forecast in 2031 | USD 68.7 billion |
| Growth Rate | CAGR of 4.6 % during 2021-2031 |
| Segment Covered | Type, Application, Regions |
| Regions Covered | North America, Europe, Asia Pacific, Middle East and Africa, South America |
| Key Players Profiled | ASUS Republic of Gamers (ROG), ASRock Inc., Colorful Technology & Development Co., Ltd., EVGA Corporation, GIGABYTE Technology Co., Ltd., MSI Computer Corp., Super Micro Computer Inc., and Zotac International (MCO) Limited among others. |
Key Segments of the Motherboard Market
By Type Overview, 2021-2031 (USD Billion)
• PC Motherboards
• Mobile PC Motherboards
• Server Motherboards
• Gaming Motherboards
By Application Overview, 2021-2031 (USD Billion)
• Personal
• Commercial
By Regional Overview, 2021-2031 (USD Billion)
North America
• U.S
• Canada
Europe
• Germany
• France
• UK
• Rest of Europe
Asia Pacific
• China
• India
• Japan
• Rest of Asia Pacific
South America
• Mexico
• Brazil
• Rest of South America
Middle East and Africa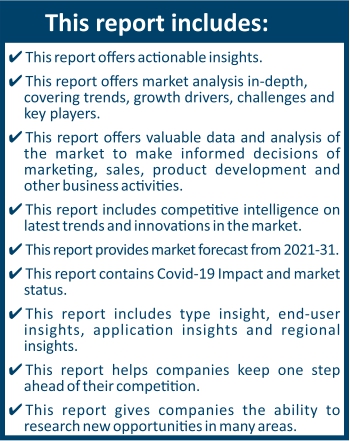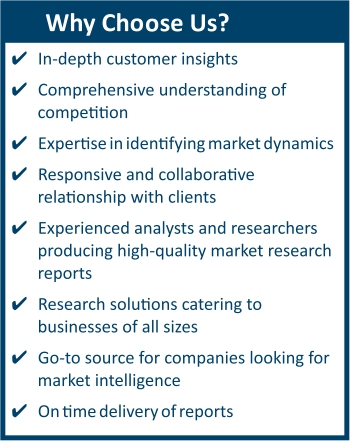 Frequently Asked Questions (FAQ) :
Motherboard Market is projected to reach USD 68.7 billion by 2031, growing at a CAGR of 4.6. %