benefits like enhancing quality of life, safeguarding public health, halting the spread of disease, and avoiding financial losses. Services for mosquito control can stop the spread of diseases spread by mosquitoes, including West Nile, Zika, dengue, and malaria. Additionally, these services minimise mosquito-related annoyance and discomfort while safeguarding livestock from harm. Mosquito infestations can cause structural damage.
As people become more aware of the risks associated with mosquito-borne diseases, demand for mosquito control services is rising. Effective mosquito control measures are urgently needed to lower the risk of infection with diseases like malaria, dengue fever, and the Zika virus. Services for mosquito control are crucial in preventing these diseases, which can be fatal and expensive to treat. Services for mosquito control can also aid in lowering the number of bothersome mosquitoes that can annoy and discomfort people and animals by biting them.
The market for mosquito control services has a number of benefits, including It aids in limiting the spread of harmful illnesses brought on by mosquitoes, like dengue fever and malaria. It is economical because mosquito control does not require pricey machinery or chemicals. By lowering mosquito populations, it lowers the risk of human infection from mosquito-borne diseases. The standing water that is a breeding ground for mosquitoes and other pests on your property is also eliminated by mosquito control services. By offering defence against bothersome insects near your home or place of business, they contribute to the creation of a secure environment for both people and pets.
In 2020, the market for mosquito control services was estimated to be worth US$ 2.5 billion, and over the following five years, it is anticipated to grow at a 6.2% CAGR (2021 - 2031).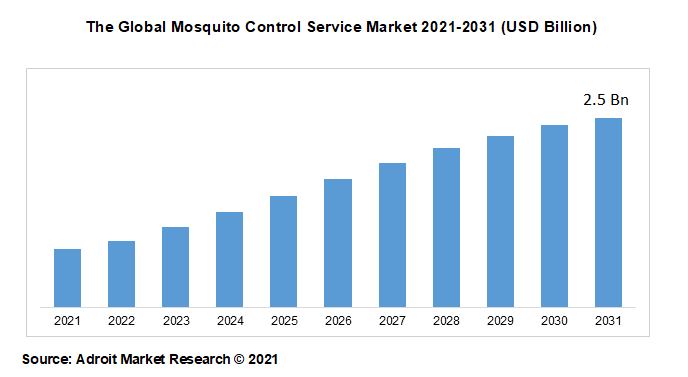 One of the main factors propelling market growth is the rising prevalence of vector-borne diseases worldwide. Over the course of the forecast period, market growth is anticipated to be aided by rising levels of government initiatives to reduce the health risks posed by mosquitoes and their diseases. For example, the World Health Organization (WHO) launched the "Global Vector Control Response" initiative in October 2019 with a focus on eradicating the major vector-borne illnesses malaria, dengue fever, chikungunya, yellow fever, and Zika virus. Additionally, expanding public-private partnerships for mosquito control initiatives are anticipated to fuel market expansion during the anticipated time frame.
The market for pest control services that focus on getting rid of mosquitoes is called the mosquito control service market. To reduce the number of adult mosquitoes and perhaps stop the spread of diseases like malaria and Zika, this includes services like fogging, larvicide use, and trapping. Additionally, to control mosquito populations, some mosquito control services employ organic techniques like bats.
There are a number of factors driving the market for mosquito control services. These include the rising incidence of illnesses brought on by mosquitoes: Globally, the prevalence of mosquito-borne diseases like West Nile virus, dengue, Zika virus, and malaria highlights the need for efficient mosquito control services. Low-cost services for controlling mosquitoes The cost of and maintenance required for mosquito control services are relatively low when compared to other pest management techniques. They are thus a popular choice for many businesses and homeowners. Increasing knowledge of the dangers that mosquitoes pose to human health People are becoming more aware of the significance of taking precautions against mosquitoes as more information about the potential health risks posed by them becomes available. This is increasing demand for services to eliminate mosquitoes. Technical developments in control techniques: Insecticides and larvicides can now be applied efficiently and precisely, providing better coverage than earlier techniques like spraying or fogging. This is fueling the market's continued expansion.
The Mosquito Control Service Market is being prevented from reaching its full potential by a number of factors. Programs for controlling mosquitoes are frequently underfunded and lack the funding necessary to put in place efficient mosquito control measures on a large scale. As a result, there are more mosquitoes in some areas, which lowers the safety of the public's health and reduces their capacity to monitor and address new mosquito problems. The risks posed by mosquitoes, such as the spread of diseases like malaria, the Zika virus, dengue fever, yellow fever, West Nile virus, and chikungunya virus, are not widely known. People do not take the necessary precautions to safeguard themselves against the threat posed by mosquitoes because they are unaware of these risks. Increased temperatures and altered weather patterns are contributing to an increase in populations of different species of mosquitoes that are adapted to survive in various climates, which is impacting many regions of the world.
Because of the shifting environmental conditions that favour some species over others, the risk of transmission of diseases transmitted by vectors has increased. It is getting harder for pest control professionals to effectively control mosquitoes as they become more resistant to the insecticides used to control them.
The report includes profiles of several major manufacturers, vendors, and market participants, including the following. Bayer Crop Science, Control Solutions Inc., Valent Biosciences Corporation, Central Life Sciences, BASF SE, Sumimoto Chemical Co. Ltd, Monsanto Company, The Scotts Miracle Gro Company, DowDuPont Inc.
According to type, the Mosquito Control Service Market is divided into Chemical Control Service, Mechanical Control Service, and Others, with Chemical Control Service holding the majority of the market. Since it is effective and can get rid of a lot of mosquitoes at once, this chemical control service is more in demand. In 2018, this market segment held the largest market share, and it is anticipated that this trend will hold throughout the forecast period. Larvicides, adulticides, and other substances that kill both adult mosquitoes and their larvae are included in the use of chemical control services. Additionally, it is anticipated that the Mechanical Control Service segment will expand significantly over the course of the forecast period. The rising public awareness of mosquito-borne illnesses like dengue, malaria, and the Zika virus can be credited with this growth.
Increasingly, the government sector is based on applications. Government, commercial, and residential make up the three segments of the mosquito control service market. Government is anticipated to experience the highest CAGR in this market during the forecast period. This can be attributed to the growing public concern over diseases spread by mosquitoes, rising local government awareness, and rising government investment in mosquito control services. Governments are also investing more money in the creation of sophisticated mosquito control techniques. Additionally, expanding government efforts to offer mosquito control services are anticipated to fuel this segment's growth over the course of the forecast period.
The market is dominated by North America.
North America is anticipated to lead the mosquito control service market in terms of revenue generation during the forecast period, according to region-based analysis of the market. The North American market for mosquito control services is expected to grow as a result of the presence of several major players like Clarke, Ecolab Inc., Rollins Inc. (Orkin), and Rentokil Initial Plc as well as rising investments in these services. Due to growing awareness of mosquito-borne diseases, there will likely be a significant increase in demand for mosquito control services in Europe. Additionally, government programmes have inspired businesses to make investments in mosquito control services across Europe. In the upcoming years, the Asia Pacific region is anticipated to be lucrative for businesses providing mosquito control services, primarily because of the region's expanding population and swift urbanisation in nations like China and India. Additionally, governments in this region place a strong emphasis on preventing the spread of vector-borne diseases through a variety of strategies, including fogging and spraying insecticide, which will increase demand for mosquito control services over the course of the forecast period.
Impact of COVID-19 and Market Situation for Mosquito Control Services
The market for mosquito control services has been significantly impacted by the COVID-19 outbreak. Due to the rise in vector-borne disease cases brought on by the virus's spread, there is a significant increase in the demand for mosquito control services. The main consumers of mosquito control services are the public and private sectors. Local organisations that are in charge of public health are included in the government sector. Examples include municipalities and health departments. Businesses like hotels, restaurants, and office buildings that need these services to maintain a hygienic environment are included in the commercial sector. Residential customers make up a sizable portion of the market for mosquito control services, particularly in developing nations where vector-borne illnesses are more prevalent. Most households in developed nations with young children or senior citizens who are more prone to contracting these diseases use these services.
Recent Development in the Market for Mosquito Control Services
• In 2019, the global Mosquito Control Service Market is expected to continue its steady growth. This expansion is attributed to rising awareness of diseases spread by mosquitoes and their rising prevalence. Additionally, government programmes like grants and subsidies for mosquito control have helped the market expand.
• Modern techniques for applying insecticides, like thermal fogging or ULV (ultra-low volume) applications, are widely used to control mosquito populations. Thermal fogging is a technique for reducing the number of adult mosquitoes by dispersing pesticide-containing aerosols over a large area. On the other hand, ULV applications involve applying small amounts of insecticides to particular mosquito-infested areas, giving these areas more precise control. Additionally, biological control agents are being used more frequently around the globe to stop mosquito infestations and disease transmission that is brought on by them. These substances include mosquito larvicides and Bti (Bacillus thuringiensis israelensis), which can be used to eliminate larvae before they develop into adults that can spread diseases like malaria, dengue fever, or the Zika virus.
Mosquito Control Service Market Scope
| | |
| --- | --- |
| Metrics | Details |
| Base Year | 2022 |
| Historic Data | 2021-2022 |
| Forecast Period | 2022-2031 |
| Study Period | 2021-2031 |
| Forecast Unit | Value (USD) |
| Revenue forecast in 2031 | US$ 2.5 billion |
| Growth Rate | CAGR of 6.2 % during 2022-2031 |
| Segment Covered | by Type, By End User, By Application , Regions |
| Regions Covered | North America, Europe, Asia Pacific, South America, Middle East and Africa |
| Key Players Profiled | Bayer Crop Science, Control Solutions Inc., Valent Biosciences Corporation, Central Life Sciences, BASF SE, Sumimoto Chemical Co. Ltd, Monsanto Company, The Scotts Miracle Gro Company, DowDuPont Inc. |
Key Segments of the Mosquito Control Service Market
By Type Overview, 2021-2031 (USD Billion)
• Chemical Control Service
• Mechanical Control Service
• Others
By Application Overview, 2021-2031 (USD Billion)
• Government
• Commercial
• Residential
By Regional Overview, 2021-2031 (USD Billion)
North America
• U.S
• Canada
Europe
• Germany
• France
• UK
• Rest of Europe
Asia Pacific
• China
• India
• Japan
• Rest of Asia Pacific
South America
• Mexico
• Brazil
• Rest of South America
Middle East and Africa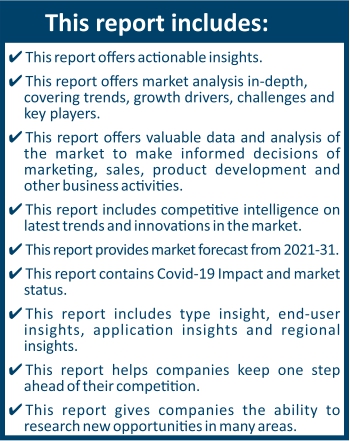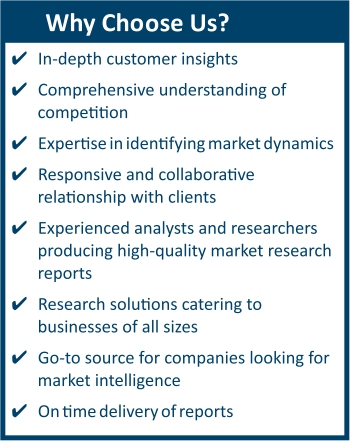 Frequently Asked Questions (FAQ) :
Mosquito Control Service Market is projected to reach US$ 2.5 billion by 2031, growing at a CAGR of 6.2%