The complete body scanner industry is growing due to security reasons about industrial sites and transportation hubs.
The Millimeter Wave Body Scanner market is expected to grow at a CAGR of 8.8 % to reach US$ 653.0 million in 2028.
Covid-19 Impact & Market Status
The COVID-19 pandemic has had a tremendous impact on the world and is still wreaking havoc in various places. The aviation and hospitality industries were seeing significant expansion prior to the emergence of COVID-19. However, the virus's spread has resulted in a significant drop in the use of millimeter wave body scanners. Millimeter wave body scanner manufacturing and supply chain were significantly impacted by containment measures such as lockdowns, company shutdowns, and border controls. Because millimetre wave body scanners are primarily used in vital transportation infrastructure applications, demand for full body scanners was seriously harmed in 2020, as all vital facilities were either shuttered or operating at reduced capacity. However, as the number of vaccines grows, market participants may expect a consistent surge from end users in the future years. After the global situation returns to normal, the whole body scanner industry is expected to develop significantly.
Automatic Milimeter Wave Body Scanner Is To Drive The Market Growth
The Automatic milimeter wave body scanner is used widely since that further streamlines the congestion during checking in airports & seaports and other places, it also allows the facility to be automated and reduce on further cost hence most of the places opt for automatic milimeter wave body scanner.
Airports Gains The Highest Market Share In Global Millimeter Wave Body Market.
Airports have been the frequent and reliable user for body scanner specifically millimeter wave body scanner since it has the functionality to make the premises automatic and reduce the cost on staff. Airlines are constantly looking for cutting cost since they are into a service industry and reducing a little cost provides them a greater volume due to the concept of economies of scale.
Due to increase in socioeconomic & geopolitical uncertaninty between countries the security has been a major concern for all airport authorities & government, the policies has also been stringent which has helped the growth of milimeter wave body market. One important feature of milimeter wave body scanner is that it does not pose a health concern hence the other types which are present in the market do not claim that since the other scanners apart from milimeter wave body scanner possess a long term health effect on consumers.
Malaysian airport authorities have declared that they are upgrading their airports terminals by working on advancements such as millimeter-wave body scanners and smartphone applications that will help travellers plan their airport journeys with much less stress. Similarly, the Indian government is expected to release technical guidelines for using full-body scanners at airports. The government has opted to replace backscatter and full transmission x-ray technology with active and passive millimeter-wave-based body scanners. The Indian government is interested in employing millimeter-wave-based body scanners since passengers are frequently exposed to x-ray radiation.
North America Followed By APAC Region Are Dominating The Millimeter Wave Body Market Growth
Because of the rising integration of technology and constant development in full body scanner technology, North America especially the United States is likely to lead the market, resulting in increased deployment of full body scanners that is millimeter wave body scanner at airports. APAC is predicted to lead the market after North America, as firms continue to spend in R&D in order to develop new and creative goods that cater to customer tastes. China is projected to lead the market as technology advancements and improved airport infrastructure fuel demand for full body scanners.
The deployment of sophisticated scanning technology in airports and transport hubs to detect trafficking and terrorist activities has made significant progress throughout Asia Pacific. The need for full-body scanners especially millimeter wave body scanner has risen as a result of large-scale investments in thwarting airport security in the area.
The millimeter wave body scanner market has grown due to the reduced time spent by travellers even during airport check-in procedures. Personal protection has become more important as the international community's sociopolitical environment changes and the growing threat of global terrorism has also supported the milimeter wave body scan market
The millimetre wave market was worth USD 360.0 million in 2022 and is estimated to reach USD 650.0 million by 2029, growing at an annual rate of 8.8% from 2022 to 2029.
Full body scanners that use RF, microwave, and millimetre wave technology have grown increasingly prevalent as these technologies have evolved. The efficiency, aesthetics, and economic potential of a whole body scanning technology all play a role in its overall acceptability.
A whole body scanner is a specific equipment that exposes anything concealed behind garments on a human body, such as weapons and ammunition. The majority of full body scanners are employed for security reasons. They function without requiring any human contact or the removal of clothing from human bodies. Millimeter wave technology and backscatter X-ray technology are the two technologies used in whole body scanners. An controller can inspect a person's body using an alternate-wavelength image of the person's nude body or a cartoon-like image of the person with an alert screen the part in which any suspicious things can be identified, depending upon the type of technology being utilised.
Millimetre - wave technology has attracted immense popularity because it is fast, requires no physical touch, and does not need anybody to strip search. The capacity of the equipment to see through the body is mostly due to millimetre wave technology. Full body scanners produce a picture by reflecting high-frequency radio waves off the body and detecting things hidden behind clothing or any other cover.
Millimeter wave scanners, which have been controlled by stationary computer systems, use advanced imaging technology. These systems provide pictures to desktops that are deployed on consumer consoles. These user terminals can handle full body scanners.
Government, security services, and corporations all over the world are waking up to this current paradigm and turning to technologies to deliver the new security requirements. One of the most often utilised security solutions to assist address these hurdles and discourage possible attacks is whole body scanner. Airports, railroad stations, and government buildings all have this technology. They look for disguised firearms, explosive materials, and other illegal things as people enter and depart buildings. Although body scanners are nearly unavoidable, they do have significant drawbacks. The majority of today's body scanning technologies require a lengthy duration to scan an individual, causing delays. Several of them are either too prominent in the everyday flow of operations or have inadequate resolution to identify contemporary day dangers. And, even if they fit all of the aforementioned criteria, they are frequently too costly to commercialise in large amounts.
People were largely vetted by human frisking even before automated body scanning techniques were deployed. Manual frisks were phased out as risks became more complex and technology captivated. Metal Detection systems allowed individuals to stroll security checkpoint gates without pausing since they were automated. The individual would only have been stopped and personally frisked if a metal item was found on him or her. It was assumed that the majority, though not all, threats were composed of metal. Such fixed metal detectors were augmented with portable hand - held metal detectors that enabled cops to examine an individual quite thoroughly without having to touch them.
Traditional metal detectors eventually became inadequate as the types of hidden items became more inconspicuous. Metal detectors are no longer the greatest detecting tool, because to advances in technology like as 3D printing, which allow nonmetallic materials to be used to make weapons. As a result, agencies require more precise scanning methods.
That's when X-ray technology became the preferred method. X-ray scanners are quick and may penetrate a living organism to produce incredibly detailed pictures of the body and hidden items. The disadvantage of the technique would be that the individual being scanned was exposed to high-intensity radiation, causing widespread public worry about their health and privacy.
Millimeter wave technology has progressed. Scanning firms are currently using this technologies to design scanners that are quick, produce high-resolution scans without invading personal privacy, and emit no radioactive rays. These scanners normally work in the 10 GHz to 40 GHz range, but they may also function at 60 GHz to 80 GHz. In generally, these scanner are much more secure, dependable, and private than earlier choices. For body scanners, millimetre wave scanning is rapidly would become the technique of choice.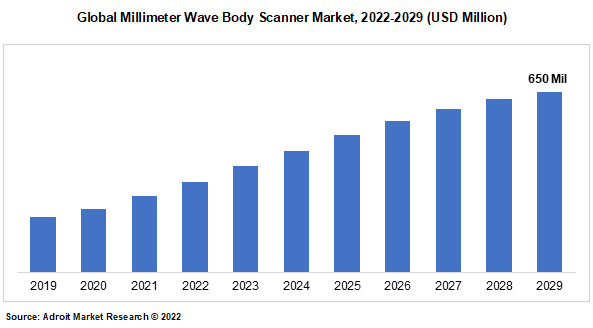 Key players operating in the global Milimeter Wave Body Scanner market include Nuctech Co Ltd., Liberty Defense, Tek 84 Inc., Braun & Company Ltd., C.E.I.A., Evolv Technology, Inc., , Xeku Corporation, Adani, Canon U.S.A., Inc., Millivision Technologies, Westminster International Ltd., Metrasens, Rohde & Schwarz, Qinetiq, Smiths Detection Group Ltd., Leidos Security Detection & Automation, OD Security, Rapiscan Systems, and others.
These companies' main growth strategies include expansion, new product development, and cooperation in order to improve their product range and geographical presence to address the rising demand for vehicle wiper blade from emerging nations.
With a worldwide trend away from X-ray, backscatter, and metal detector technologies, the market for millimetre wave body scanners is ripe for growth. To maintain market share, body scanner manufacturers must not only develop scanners, but also optimise them for greater picture quality and rapid functionality, including walk-through scans that would not need a individual to stop.
Latest Innovation in the Global Milimeter Wave Body Scanner Market: A snapshot
Canon U.S.A., Inc. received the 2020 'ASTORS' Homeland Security Awards from American Security in January 2021 for their image RUNNER ADVANCE DX Series + uniFLOW Online + Print through Cloud, which won the Best Access Control & Authentication System. The corporation expanded its operations portfolio, resulting in increased profits.
CLEARPASS Transmission Body Scanner was released by ADANI in September 2020 to identify contraband (drugs, electronics, including mobile phones/SIM cards, guns, and diamonds, among many other things). The debut of the product expanded the company's business portfolio, bringing in additional revenue and income.
Millimeter Wave Body Scanner Market Scope
| | |
| --- | --- |
| Metrics | Details |
| Base Year | 2020 |
| Historic Data | 2018-2019 |
| Forecast Period | 2021-2028 |
| Study Period | 2018-2028 |
| Forecast Unit | Value (USD) |
| Revenue forecast in 2028 | USD 650.0 million. |
| Growth Rate | CAGR of 8.8% during 2021-2028 |
| Segment Covered | Type, Application, Regions |
| Regions Covered | North America, Europe, Asia Pacific, South America, Middle East and South Africa |
| Key Players Profiled | Nuctech Co Ltd., Liberty Defense, Tek 84 Inc., Braun & Company Ltd., C.E.I.A., Evolv Technology, Inc., , Xeku Corporation, Adani, Canon U.S.A., Inc., Millivision Technologies, Westminster International Ltd., Metrasens, Rohde & Schwarz, Qinetiq & among others. |
Key Segments of the Global Millimeter Wave Body Scanner Market
Type Overview, 2022-2029 (USD Million)
Application, 2022-2029 (USD Million)
Seaports
Airports
Prison
Railway & Metro stations
Others
Regional Overview, 2022-2029 (USD Million)
North America
Europe
Germany
France
UK
Rest of Europe
Asia Pacific
China
India
Japan
Rest of Asia Pacific
South America
Mexico
Brazil
Rest of South America
Middle East and South Africa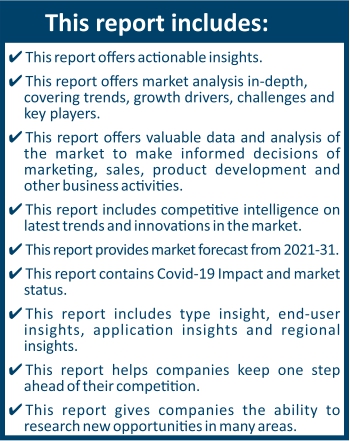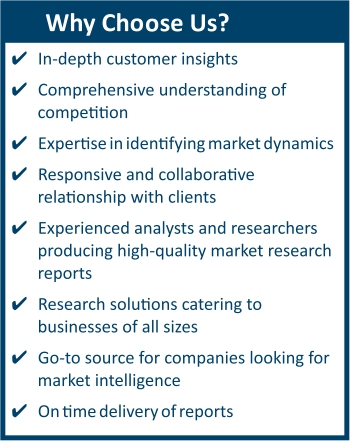 Frequently Asked Questions (FAQ) :
The market value of millimeter wave body scanner market in 2029 was USD 650.0 million.
The millimeter wave body scanner market is growing at a CAGR of 8.8% over the forecast period.
The application of the millimeter wave body scanner market Airports, Seaports, Railway & Metro stations, Prison and other.
North America dominated the market for millimeter wave body scanner market and accounted for the largest revenue share.
The top companies that hold the market share in millimeter wave body scanner market are Nuctech Co Ltd., Liberty Defense, Tek 84 Inc., Braun & Company Ltd., C.E.I.A., Evolv Technology, Inc., , Xeku Corporation, Adani, Canon U.S.A., Inc., Millivision Technologies, Westminster International Ltd., Metrasens, Rohde & Schwarz, Qinetiq & among others.