The increased demand from medical applications, rising healthcare expenditure, and favourable reimbursement scenarios, as well as elements like rising development in the automotive industry, which is driving demand for tiny injection moulded plastic, are some of the primary drivers of the micro-Molding market. The expensive equipment setup and maintenance costs, on the other hand, are a major constraint for the tiny injection moulded plastic business. Future growth opportunities for this sector will come from the rising need for small injection-moulded plastic parts from electric cars.
Covid-19 Impact & Market Status
Nearly all global industries have been impacted by the pandemic. The disruptions to the global supply chain and the decline in oil prices have had a detrimental impact on the growth of the micro-injection moulded plastics market. This situation was brought on by the decline in demand from the auto sector. The automotive and industrial sectors are crucial to the market. Asia Pacific observed a decline in automotive traffic in South Asian nations like India, Bangladesh, Sri Lanka, and Central Asian nations. This decreased the need for micro injection-molded plastic in the area. Despite being initially severely affected by the epidemic, China now accounts for a sizeable portion of the Asia Pacific region's micro injection moulded plastic business.
Medical was the largest application for micro injection moulded market
The most common use for tiny injection moulded plastic is medical. Medical micro Molding is a highly specialised segment of the micro injection Molding business. Micro injection moulded components are essential to medical equipment's ability to deliver vital patient care both inside and outside the body as it becomes more and more miniature.
Medical moulds are used for a variety of medical devices, including surgical tools, endoscopic tools, catheters, hearing aids, point-of-care testing devices, diabetes management devices, DNA research and sequencing devices, electronic components for medical devices, microfluidics, and pharmaceutical applications, including drug delivery devices, vials, caps, specimen cups, blood collection tubes, syringes, and IV parts. The need for appropriate micro-molds for every medical application is growing as a result of the changing trend towards downsizing and nanotechnology in the medical industry.
Europe estimated to be the second-largest Micro Injection Moulded Market
In 2020, Germany will be the second-largest user of micro injection moulded plastic in Europe. France and the United Kingdom are important countries in the European Union. The region's economy is being driven by increased consumer expenditure and exports. Europe is one of the world's top producers of commercial vehicles, and it also has a robust spare parts industry, providing a perfect logistical platform for businesses to sell to international markets. Europe is a key indicator for Japanese and American automakers trying to enhance their presence in Europe. Macroeconomic variables such as economic recovery, increased consumer spending, and exports are predicted to slow Europe's economic development.
PC to be the fastest growing material type for Micro Injection Molding in the forecast period
In the material type segment in 2020, the PC held the greatest market share. During the projection period, modest growth is also anticipated for the PC market. The rising use of modern medical gadgets, micro components for electric cars, and other components for the electronics sector is likely to drive market expansion.
The process of micro-injection Molding uses PE, or thermoplastic polyethylene, especially in the healthcare industry. Surgeons and doctors employ tiny injection moulded components made of PE and micro-instrumentation to perform less invasive procedures and give patients with faster recovery. The demand for these small, highly precise devices is anticipated to expand during the forecast period as a result of manufacturers' investments in innovation and R&D to improve noninvasive device designs and reduce the size of the various components through micro-forming.
Micro Molding costs far less than regular injection Molding. The tools needed and employed in micro-injection Molding are smaller and less expensive. Reduced clamping force, for example, necessitates smaller and less costly machinery. Micro-injection Molding costs around 40% less than a full-priced tool. Simultaneously, micro Molding uses far shorter cycles than typical plastic injection Molding, which significantly reduces production costs. Aluminium micro moulds enable faster and less expensive machining. Compact barrels, fewer mould holes, and small-sized runners are all important factors in lowering process costs.
When it comes to the production of small but very precise components or parts, micromolding may be regarded as the most useful element. Typically, the finished items obtained by micro Molding weigh between 10 and 0.1 grams, with tolerances ranging from 10 to 100 microns. These little components are frequently employed in high-profile fields including the aerospace, electronics, healthcare, and automobile sectors.
Because of rising automobile production and sales, the demand for precise parts like switches, buttons, clips, and buttons is expanding, driving the micro-injection Molding industry. The global market for micro injection Molding is expected to grow from USD 2.24 billion in 2019 to USD 5.5 billion by 2029, at a CAGR of 10.9%. Micro-Molding is a specialised manufacturing and production method that produces excellent accuracy in small components and parts with micron tolerances. Making a mould with a cavity in the form of the required part is the first step in the procedure. To accurately construct the component or part, a variety of moulds, including resin or thermoplastics, are injected into the cavity at a high rate of speed. Medical devices, healthcare equipment, implants, surgical tools, different automobile components, electronic parts, small machine parts, and other sectors all employ micro injection Molding.
Tiny injection Molding machines are used to create micro moulded goods for the medical, diagnostic, and laboratory markets. The medical industry is one of the micro injection Molding market's fastest-growing consumers. Micro injection moulded plastic is used in important items including dental implants, tiny catheter tips, microneedles, small surgical equipment, and infection control devices. A significant contributor to the rise in demand for moulded plastic applications is the growth in surgical operations performed globally: According to the WHO 2016 Report, traffic accidents and related trauma were the primary reason for surgical care, with the projected mean global surgical rate being 4,469 procedures per 100,000 persons per year.
The production efficiency, low injection times owing to dynamic servo-motors, higher repeatability, decreased noise, and superior acceleration performance of an all-electric micro injection Molding machine. The investment expenses are significant due to the advanced technology of all-electric machinery. Another issue is the high expense of upkeep. Since the system must be replaced in the event of a motor failure, the maintenance expenses are quite expensive.
Although hydraulic injection devices are less expensive than electric machines, they consume a lot of electricity. Every stage of the Molding process involves the hydraulic motor operating at maximum power, which results in significant electric energy expenses. The hydraulic motor is coupled to an electric power unit.
Electric cars are made up of a variety of electronic components, including a DC converter, traction battery pack, power electronics controller, and all-electric auxiliary motor. These electrical components are made up of a variety of micro components. These tiny components are critical in the production of electric cars. Using a micro injection Molding machine, very intricate and tiny components are produced. Recently, technical developments in the E-mobility category have occurred over the world, with the potential to transform the existing markets. The worldwide EV market has expanded significantly. In 2010, there were 2.264,400 electric vehicles sold. Many large corporations have invested in and announced the introduction of electric automobiles in the next 5-10 years.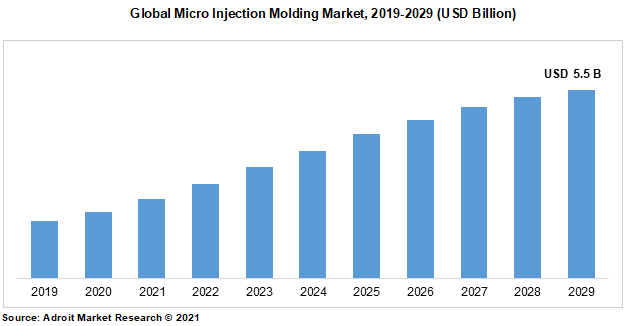 Rapidewerks, Stamm AG, Sovrin Plastics, Makuta Technics, Precimold Inc., Rolla AG, Micromold Inc., and American Laubscher Corp. (ALC Precision) are among the major companies in the Polymer Microinjection Moldings industry. Technology releases, acquisitions, and R&D efforts are significant strategies used by companies in the polymer microinjection Molding market.
Latest Innovations in the Global Micro Injection Molding Market: a Snapshot
The International Dispensing (IDC) manufacturing platform will be transferred to the ALPLA injection Molding factory in Toluca, Mexico, where production of the Answer tap will begin in the first quarter of 2021, per a strategic agreement agreed in November 2020 between IDC and ALPLA.
AptarGroup Inc. signed a deal with Fusion Packaging in October 2020 to meet market need for quick beauty solutions with distinctive design and decorative features.
To satisfy Molding demand across sectors and applications, EVCO Plastics extended its manufacturing capacity in January 2020 by establishing a 31 thousand square foot plant in Oshkosh, Wisconsin.
Micro Injection Molding Market Scope
| | |
| --- | --- |
| Metrics | Details |
| Base Year | 2021 |
| Historic Data | 2019-2020 |
| Forecast Period | 2022-2029 |
| Study Period | 2019-2029 |
| Forecast Unit | Value (USD) |
| Revenue forecast in 2029 | USD 5.5 billion. |
| Growth Rate | CAGR of 10.9 % during 2021-2029 |
| Segment Covered | Material, Application, Regions |
| Regions Covered | North America, Europe, Asia Pacific, South America, Middle East and Africa |
| Key Players Profiled | Rapidewerks, Stamm AG, Sovrin Plastics, Makuta Technics, Precimold Inc., Rolla AG, Micromold Inc., and American Laubscher Corp |
Key Segments of the Global Micro Injection Molding Market
Material Overview, 2019-2029 (USD Billion)
Liquid-Crystal Polymer (LCP)
Polyether Ether Ketone (PEEK)
Polycarbonate (PC)
Polyethylene (PE)
Polyoxymethylene(POM)
Polymethyl Methacrylate (PMMA)
Polyetherimide (PEI)
Polybutylene Terephthalate (PBT)
Others
Application Overview, 2019-2029 (USD Billion)
Medical
Automotive
Optics
Electronics
Others
Regional Overview, 2019-2029 (USD Billion)
North America
Europe
Germany
France
UK
Rest of Europe
Asia Pacific
China
India
Japan
Rest of Asia Pacific
South America
Mexico
Brazil
Rest of South America
Middle East and South Africa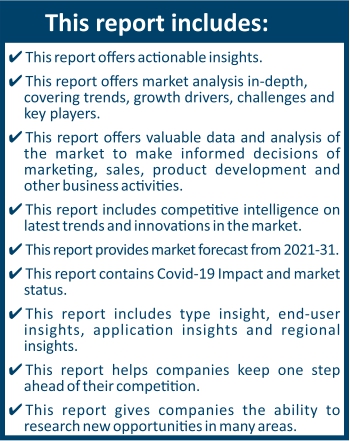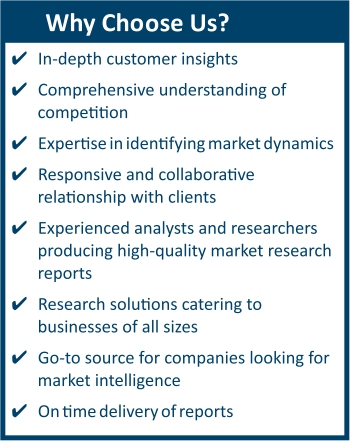 Frequently Asked Questions (FAQ) :
The market value of micro injection molding market in 2029 was USD 5.5 billion.
The micro injection molding market is growing at a CAGR of 10.9% over the forecast period.
The top companies that hold the market share in micro injection molding market are Rapidewerks, Stamm AG, Sovrin Plastics, Makuta Technics, Precimold Inc., Rolla AG, Micromold Inc., and American Laubscher Corp & among others.