Growing industrialization and urbanization, rising demand for natural gas as a transportation fuel, the low cost of the methanation process, government support for research and development in the methanation catalyst market, and rising investments in renewable energy sources are all driving forces in the global methanation catalyst market. The market for methanation catalysts is also anticipated to develop as people's attention turns more and more toward environmental issues.
Another important reason fueling the expansion of this sector is the rising demand from the automobile industry. Technology developments have also allowed manufacturers to expand their product lines and create catalysts that are more effective. The market for methanation catalysts has grown as a result of this as well. Manufacturers are seeking for solutions to cut production costs while preserving product quality as a result of rising competition.
In order to lower greenhouse gas emissions from transportation, power generation, and other industrial applications, the methanation catalyst market is crucial. Carbon dioxide (CO2) is changed into methane (CH4) through a process known as methanation, which is then used as a fuel or energy source. By lowering the quantity of CO2 emitted into the atmosphere, the procedure helps to mitigate climate change and global warming. Methanation catalysts are crucial for lowering CO2 emissions and developing clean energy sources as a result. As a result, methanation catalysts are now more in demand across a range of global businesses.
One kind of catalyst used in the methanation process is a methanation catalyst. Methanation is a chemical process that produces methane from carbon dioxide (CO2) and other molecules that contain carbon (CH4). Natural gas is produced by the methanation process, and the methanation catalyst is a key component of this procedure. Methanation catalysts come in two primary categories: composite carriers and aluminium oxide carriers. The most prevalent kind of catalyst used in the methanation process is an aluminium oxide carrier, which is commonly manufactured from alumina (Al2O3), an aluminium oxide. Metals, metal oxides, or non-metallic materials can all be used to create composite carriers. Due to the rising demand for natural gas, the use of methanation catalysts has increased recently. The conversion of coal into gas, the conversion of coke furnace gas into gas, the removal of carbon monoxide, and the conversion of biogas into CO2 all employ methanation catalysts.
During the projection period of 2021–2031, it is expected that the global methanation catalyst market will grow at a CAGR of 6.3%, reaching a value of USD 2.6 billion in 2021 and USD 4.1 billion in 2031.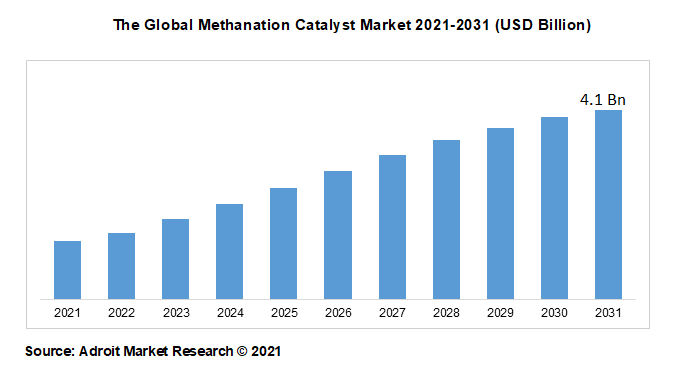 Methane is produced when carbon monoxide, co2, and hydrogen are converted using methanation catalysts. These catalysts are mostly employed in industrial procedures to purify gases. The market for methanation catalysts is expanding as a result of rising industrial demand for decreased emissions.
The lack of an effective and affordable catalyst is anticipated to constrain the market for methanation catalysts. Creating a catalyst with excellent selectivity and activity that can work at low temperatures and pressures is the main problem facing the makers. The demand for expensive infrastructure to execute methanation catalysts is another barrier to market growth. The difficulty in choosing the appropriate catalyst for a given application is also anticipated to restrain the market's expansion for methanation catalysts.
Furthermore, the market for methanation catalysts is anticipated to face challenges from strict government restrictions regarding emissions and global warming. Notwithstanding these impediments, the market for methanation catalysts is predicted to expand due to the rising need for renewable energy technologies and sources across a range of sectors.
The market for methanation catalysts is dominated by a handful of important producers. Among these top businesses are W.R. Grace & Co., BASF SE, Haldor Topsoe A/S, KATALYST GmbH & Co. KG, Akzo Nobel N.V., and others. Due to their extensive knowledge of creating methanation catalysts and years of experience, these businesses have a solid presence in the market.
Segment Analysis
The Aluminum Oxide Carriers Segment emerged as the Most Lucrative Type
Based on type, the market for methanation catalysts is segmented into Aluminum Oxide Carriers, Composite carriers, and Others. Due to its capacity to lower the price of the methanation process and increase its efficiency, composite carriers follow aluminium oxide carriers in terms of market share. The growing need for aluminium oxide catalysts in the manufacture of synthetic fuels and chemicals is another reason influencing its expansion.
The Most Prominent Application is the CO Removal Segment
The market is segmented into CO2 Removal, Coke Oven Gas to Gas, CO Removal, and Coal to Gas based on applications. Due to its widespread application in methanation processes, the CO Removal category is predicted to hold a greater proportion of the market among these. The rising need for natural gas carbon monoxide removal is yet another element boosting this market's expansion.
The Asia Pacific Region to render Ample Financing Opportunities
The Methanation Catalyst Market may be segmented based on geography into North America (USA, Canada), Europe, Asia Pacific (China, Japan), Latin America (Brazil), and the Middle East & Africa (Saudi Arabia). Asia Pacific has a substantial portion of these due to rising energy consumption and government initiatives for energy-saving measures.
COVID-19 Impact and Market Status
The market for methanation catalysts has been significantly impacted by the COVID-19 pandemic epidemic. The methanation catalyst industry has been impacted by the global economic slump in a number of ways. Due to travel and transit constraints, the major markets for methanation catalysts have been significantly disrupted, resulting in a general fall in demand for these goods. Lockdown measures implemented by various nations have also had a negative impact on the manufacturing of catalysts for methanation. Sales have declined as a result of the large reduction in production capacity and supply. Once the pandemic situation improves and there is an uptick in demand from companies that depend on these items, the market is anticipated to recover. Additionally, as more businesses invest in research and development (R&D) initiatives involving methanation catalysts, new possibilities are anticipated to emerge in this market. Governments may also offer incentives for investments made in R&D initiatives involving methanation catalysts due to the growing awareness of environmental protection. In the long run, this can result in the market expanding further.
Recent Developments in the Methanation Catalyst Market
• Covestro announced the arrival of the XtendCat MP-1100, a novel methanation catalyst, in March 2021. This catalyst was created for the process of reforming natural gas and is based on the ruthenium/ceria system. It performs well in terms of long-term stability and long-term activity and selectivity. It can be used in a variety of reforming devices, including fixed bed reactors, multistage reactors, and fluidized bed reactors.
• A cutting-edge methanation catalyst developed especially for industrial biogas applications was introduced by BASF in March 2021. The novel catalyst, created using exclusive BASF technology, has higher activity and selectivity than conventional catalysts. With the use of this product, the conversion of biogas into methane can be done with up to 20% less energy and carbon dioxide emissions.
• Johnson Matthey announced the launch of a new line of methanation catalysts in April 2021 with the goal of enhancing the effectiveness of natural gas reforming procedures. The Methanex line of the company provides improved thermal stability while operating and has a higher activity and life span than conventional catalysts. In comparison to conventional catalysts, the company asserts that its Methanex line can lower energy consumption by up to 10%.
Methanation Catalyst Market Scope
| | |
| --- | --- |
| Metrics | Details |
| Base Year | 2022 |
| Historic Data | 2020-2021 |
| Forecast Period | 2022-2030 |
| Study Period | 2020-2030 |
| Forecast Unit | Value (USD) |
| Revenue forecast in 2030 | USD 4.1 billion |
| Growth Rate | CAGR of 6.3 % during 2021-2030 |
| Segment Covered | Type, Application, Regions |
| Regions Covered | North America, Europe, Asia Pacific, South America, Middle East and Africa |
| Key Players Profiled | Among these top businesses are W.R. Grace & Co., BASF SE, Haldor Topsoe A/S, KATALYST GmbH & Co. KG, Akzo Nobel N.V., and others. |
Key Segments of the Methanation Catalyst Market
Type Overview, 2021-2031 (USD Billion)
• Aluminum Oxide Carrier
• Composite Carrier
• Others
Application Overview, 2021-2031 (USD Billion)
• Coal to Gas
• Coke Oven Gas to Gas
• CO Removal
• CO2 Removal
Regional Overview, 2021-2031 (USD Billion)
North America
• U.S
• Canada
Europe
• Germany
• France
• UK
• Rest of Europe
Asia Pacific
• China
• India
• Japan
• Rest of Asia Pacific
South America
• Mexico
• Brazil
• Rest of South America
• Middle East and South Africa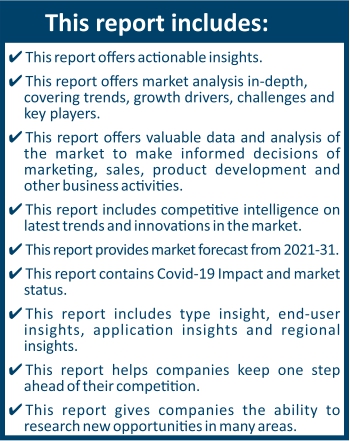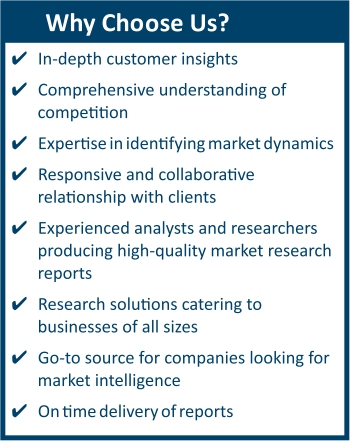 Frequently Asked Questions (FAQ) :
The global Methanation Catalyst market size is expected to reach USD 4.1 billion in 2031.