there are several benefit of Metal Products Market such as Durability, Cost Efficient, Versatilit, Eco-Friendly
The market also needs to ensure that the costs associated with production, distribution and marketing are kept low, while still being able to provide competitive prices for the products. Additionally, it is important for the market to stay up-to-date on new technologies and materials so they can continue to innovate and create new products. Finally, the Metal Products Market must be able to remain flexible in order to respond quickly to changing customer demands and industry trends.
various advantages of Metal Products Market are generally more cost-effective to purchase than other materials, such as plastic or wood. This means that they often offer a better value for money, meaning that buyers can get more quality for their money. Metal products tend to be very durable and can withstand wear and tear much better than other materials. This makes them ideal for many applications where long-term use is expected.Metal products allow buyers to customize the product according to their needs and preferences. This gives them added control over how the product looks and functions, allowing them to create something that perfectly fits with their own individual style or taste. Metal products tend to be more eco-friendly than other materials as they are usually recyclable or biodegradable, meaning that less waste is produced in the production process itself. In addition, metal products often require less energy to produce due to the fact that they don't require as much heat during manufacturing processes compared to other materials like plastic or wood.
the global Metal Products Market was valued at USD 731.9 billion in 2019 and is expected to reach a value of USD 888.3 billion by 2025, with an annual growth rate of 3.7%.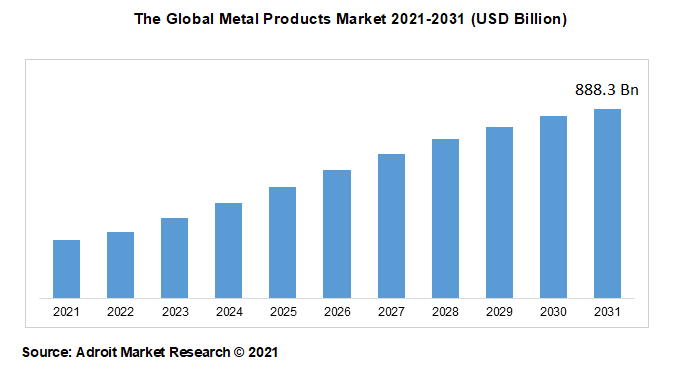 The metal products market includes steel, aluminum, copper, brass, and others. The majority of the market is dominated by steel products which account for around 45% of the total market value. Aluminum accounts for 25%, followed by brass (16%), copper (13%), and other metals (1%).
the Metal Products Market is a subset of the global industrial goods market that includes companies that produce and sell metal products, such as steel, aluminum, copper, and other metals.
there are several factor driving the Metal Products Market Hardware, Tool, Fastener. among this few major factors are as follows. The growing infrastructure investment across the globe is driving the demand for metal products. Rising construction, renovation and upgrading of existing infrastructure activities requires metals in all forms such as rods, bars, sheets, etc., that increases the growth of the metal products market. Increasing vehicle production and sales leads to more demand for automotive components which in-turn drives the demand for metal products like aluminum, steel, brass and copper.
This growth of automobile industry results into increased demand of metal products market globally. Technological advancement has led to development of new metals with improved properties like strength, flexibility and durability which are used extensively in different industries including aerospace, automotive and defense sectors which boosts the growth of metal product market. Metal products are widely used across various end-use industries such as automobile & transportation, industrial machinery & equipment, electrical & electronics, building & construction and others due to their numerous properties such as high strength & stiffness coupled with low weight resulting into increased demand from these end-use industries.
the restrain and challenges faced by Metal Products Market are As global competition increases, many metal products are becoming commodities and the margins on these items are diminishing. Material cost is a major part of the cost structure for metal products. Fluctuations in the prices of metals can have a big impact on product costs and profitability. Starting a metal-products business requires high capital investments for equipment like lathes, presses, welding machines etc., which can be a major challenge for small businesses. Metal products production processes involve use of hazardous materials and result in potentially hazardous by-products that need to be managed in accordance with environmental regulations. These regulations often impose additional costs on production leading to lower profitability or higher prices to consumers. Consumers are becoming more demanding and expect better quality and performance from the products they buy, emphasizing the need for innovation among manufacturers to stay competitive in this market
Several Key players/ Manufactures/ Vendors of the market are profiled in the Report some of them are as follows Nucor Corporation, AK Steel Corporation, ArcelorMittal SA, JFE Holdings, Inc., United States Steel Corporation, Kobe Steel, Ltd., ThyssenKrupp AG, POSCO Group, Tata Steel Limited, Voestalpine AG
Hardware segment is boosting
on the basis of type the Metal Products Market is segmented into Hardware, Tool, Fastener. among this hardware is the most popular segment with a market size of USD 10.77 billion in 2019 and is expected to grow at a cagr of 3.2% during the forecast period 2020-2025. because of the increasing industrial machinery and equipments market it is expected to increase in the upcoming years. additionally , the growing demand from automotive and aerospace industry is fueling the market growth.
Construction segment holds the largest market share
on the basis of application Metal Products Market is segmented into Construction, Bathroom, Daily Use, Automotive, Manufacture, Others. among this Construction is the most largest segment. it includes different types of metal products such as Reinforcement bars, Structural members, Metal doors and windows, Ornamental metal products etc. The other segment includes Bathroom, Daily Use, Automotive and Manufacture. this segment has a significant portion in the market share because they are used in many applications such as in households, industrial purposes and automobiles.
North America is dominating the market
on the basis of region analysis the Metal Products Market segment appears to be the most profitable segment in North America. This segment is projected to experience a growth rate of 8.2% and is expected to reach revenues of $117.6 billion by 2026. The market is driven by the increasing demand for metal products from the automotive, aerospace, and construction industries as well as the growing adoption of advanced technologies in metal manufacturing processes. Additionally, ongoing investments in infrastructure development are likely to provide further impetus to the market. Additionally, stringent regulations on vehicle emissions and environmental protection standards are likely to fuel the demand for lightweight materials such as aluminum and magnesium alloys for automotive components, thereby driving overall market growth in this region.
COVID-19 Impact and Market Status of the Metal Products Market
The COVID-19 pandemic has had a significant impact on the metal products market. The demand for metal products has decreased significantly due to the slowdown in construction and manufacturing activity. The prices of metals have also declined due to weak demand. The pandemic has resulted in a decrease in investment in the metal products market. The global metal products market is expected to recover in 2021 as the world economy starts to recover from the pandemic. The market is expected to grow at a CAGR of 5% during the forecast period (2021-2026).
Recent Development in the Metal Products Market 2019 to 2022
• in 2019, Metal Products Market development is mainly driven by growing demand for metal products from automotive, construction, medical and other industries. Demand for metals such as steel, aluminum, copper, brass and titanium is increasing due to their superior properties such as strength and durability.
• In 2020, advancements in technology are expected to increase the production capacity of metal products manufacturers leading to a surge in their revenues. Automation of production processes with advanced machines integrated with Artificial Intelligence (AI) is expected to boost production efficiency while reducing energy consumption at the same time.
• In 2021, development of new industrial sectors such as aerospace & defense is likely to drive growth of the metal products market. Aerospace & defense sector requires high-performance metals for manufacturing light-weight aircrafts and components with superior performance characteristics like higher strength-to-weight ratio compared to other materials like plastic or wood.
Metal Products Market Scope
| | |
| --- | --- |
| Metrics | Details |
| Base Year | 2022 |
| Historic Data | 2021-2022 |
| Forecast Period | 2022-2031 |
| Study Period | 2021-2031 |
| Forecast Unit | Value (USD) |
| Revenue forecast in 2031 | USD 888.3 billion |
| Growth Rate | CAGR of 3.7 % during 2022-2031 |
| Segment Covered | by Type, By End User, By Application , Regions |
| Regions Covered | North America, Europe, Asia Pacific, South America, Middle East and Africa |
| Key Players Profiled | Nucor Corporation, AK Steel Corporation, ArcelorMittal SA, JFE Holdings, Inc., United States Steel Corporation, Kobe Steel, Ltd., ThyssenKrupp AG, POSCO Group, Tata Steel Limited, Voestalpine AG |
Key Segment of Global Metal Products Market
By Type Overview 2021-2031, (USD Billion)
• Hardware
• Tool
• Fastener
By Application Overview 2021-2031, (USD Billion)
• Construction
• Bathroom
• Daily Use
• Automotive
• Manufacture
• Others
By Region Overview 2021-2031, (USD Billion)
North America
• USA
• Canada
Asia Pacific
• China
• India
• Japan
• Rest of Asia Pacific
South America
• Mexico
• Brazil
• Rest of North America
Europe
• Germany
• France
• UK
• Rest of Europe
Middle East and Africa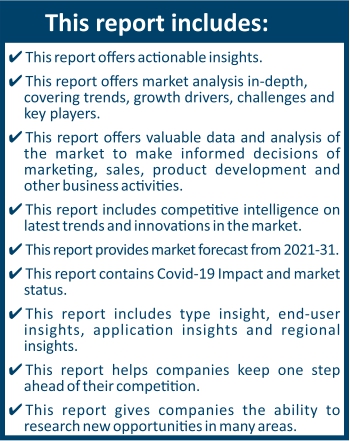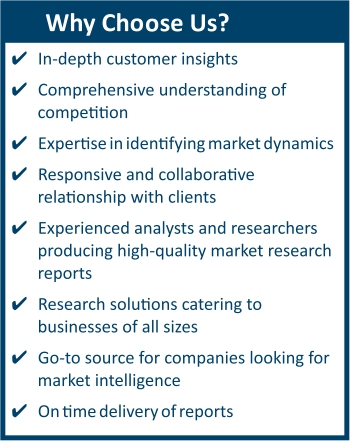 Frequently Asked Questions (FAQ) :
Metal Products Market is projected to reach USD 888.3 billion by 2025, growing at a CAGR of 3.7%