A Massive Open Online Course (MOOC) is an online distance learning program developed for large numbers of students residing in different places across the world. The global market of MOOCs is likely to bring a change to its aspect of teaching and operation because of the presence of prominent factors such as the availability of high-speed internet & smartphone penetration and increased learner population, and new courses added by MOOCs providers.
The global Massive Open Online Course (MOOC) market worth US$ 31.3 Bn by 2030, growing at a CAGR of 16.7%
COVID-19 Market Impact and Status
The covid-19 effects influenced the global market of massive open online courses in a positive way as the number of new enrolments in online courses has been increased. This is the consequence of the shut of all learning institutions across the world. The market witnessed a surge in the adoption of online learning from march 2020 to June 2020 because of the courses offered by Coursera and Udemy. The highest % of enrollment came from developing countries, particularly in Asia. The ones who enrolled in online courses during the pandemic were either wanted to get certification by doing a course or to increase career opportunities coming their way. Moreover, the enrollees possessed a sheer interest in the subjects offered by online learning platforms. New enrollers switched over to online classes during the pandemic for gaining credentials or upskilling their professional expertise.
Technology Subject is expected to hold Major Share
The technology segment is the most evolved in the online course market. A large number of people enroll themselves in courses that are related to technology as these are easy to monetize. The growing adoption of advanced technologies such as Artificial Intelligence (AI) and machine learning is widening the consumer base of the technology segment of the MOOCs market. Data Analytics, Ethical Hacking, Web Development, Digital Marketing, etc are some of the most enrolled courses in the global market.
Education and training course types to grow at the highest CAGR
Quality education as well as training inculcate knowledge, habits, values, skills, potential among people and help them implement the same in different enterprises. The growing change in the education system has led to a change in learning and teaching methods with new learning approaches. Thus, the demand for online courses and training has been rising consistently. online teaching is way different from in-person teaching. Therefore, educators, professors, and teachers are showing a great inclination toward learning new methods to enhance teaching quality. Several companies have come into partnerships with MOOC market service providers to inculcate knowledge in their employees.
Corporate user type segment to sustain its dominance in terms of revenue generation
Corporate firms and organizations have been showing great interest in MOOCs for their employees' engagement and development programs. Corporates become a part of MOOCs for various purposes such as for employees' training and development, professional certification, enhancing the expertise of staff, and improving the productivity and goodwill of the company.
Asia-Pacific region to Witness Highest Growth
The Asia Pacific region holds the largest stake in the market and is expected to keep its dominance intact over the projection period. Millennial and Gen Z populations from India and China are showing an exponential inclination towards remote learning. Moreover, the introduction of IT companies in India is kindling folks to learn data analytics, machine learning, digital marketing, coding, ethical hacking. Therefore, people are pursuing various courses digitally.
MOOCs are the final resort for distance learning as these courses offer public educational resources to students across regions. They are structured in a way that they can be accessible to large online masses with the facility of free participation and without any pre-requisite formal procedures. It enables students from various regions to learn at any public and private universities or organizations across the globe.
The MOOCs are rapidly gaining prominence. The institute generates huge revenue from running online courses. Although the worldwide lockdown slowed down the rate of new users, yet, the MOOC platforms are witnessing an increase in paying consumers. As per user requirements, a lot of newer courses are being offered by MOOC platforms.
Over the past few years, the emphasis on healthcare development & public health, and public administration & management has grown significantly in the market. Moreover, the covid-19 pandemic also played a key role in triggering this trend. Recently, Cape Town University (CTU) faced a huge MOOC adoption since the beginning of global lockdowns. In response to the coronavirus crisis, the market recorded more than 10,000 enrolments in Understanding Clinical Research courses which are medical statistics oriented.
MOOCs are becoming an integral part of the education system in countries such as India, Australia, Japan, and other Asian countries. In terms of subjects, technical courses recorded the highest enrolment and subsequently, courses like mathematics, data analytics, and engineering topped the list. Thus, this trend is likely to make the science segment grow. Moreover, the COVID-19 epidemic played a vital role in changing the business model for the global MOOC market.
The Global market for massive open online courses (MOOCs) does not only offer teaching. Providing Certificate and professional programs along with degrees and master's programs are other aspects of MOOCs. IT companies are offering courses to job-seeker and preparing employees in the workplace to enhance their aptitude.
The rate of adoption of online courses for distance learning has been growing at a pace. Moreover, online courses also offer placement assurance and lifetime free access to the content. The gulf between offline and online learning has been bridged due to the quality courses offered by online courses. The MOOCs providers are now emphasizing merging universities and making them a pioneering institution for learners.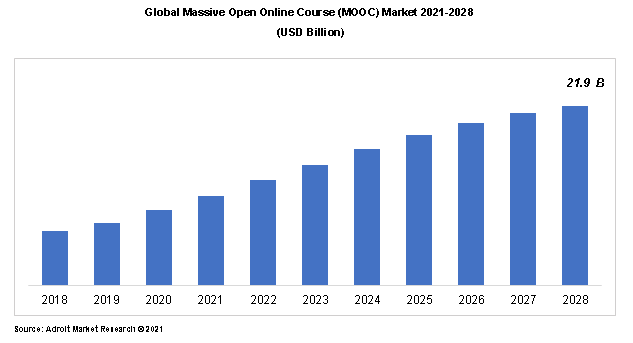 The key market players of the Global Massive Open Online Course (MOOC) Market are Alison, Coursera Inc, edX Inc, Federica.EU, Future Learn, Instructure, Intellipaat, severity, Jigsaw Academy, Kadenze, LinkedIn Learning, Mirada X, NovoEd, Pluralsight, Simplilearn, Skillshare, Udacity, Udemy. The MOOC market is moderately competitive and consists of a few significant players.
Latest Innovations in the Global Massive Open Online Course (MOOC) Market
: A Snapshot
In March 2020, Coursera made its entire course catalog free for universities from all over the world to tackle the disruption caused by the coronavirus pandemic which compelled the campuses to stop in-person teaching.
In May 2020, edx launched a global initiative to help universities by offering effective online teaching and learning and access to lifetime cost-free content.
In October 2021, Alison launched a free skill training program for learners to meet the US apprenticeship demand hike.
Massive Open Online Course (MOOC) Market Scope
| | |
| --- | --- |
| Metrics | Details |
| Base Year | 2022 |
| Historic Data | 2020-2021 |
| Forecast Period | 2022-2030 |
| Study Period | 2020-2030 |
| Forecast Unit | Value (USD) |
| Revenue forecast in 2030 | US$ 31.3 Bn |
| Growth Rate | CAGR of 16.7 % during 2022-2030 |
| Segment Covered | by Component, Region. |
| Regions Covered | North America, Europe, Asia Pacific, South America, Middle East and Africa |
| Key Players Profiled | Auntie Anne's Franchisor SPV LLC, Domino's Pizza Inc., CKE Restaurants Holdings Inc., Firehouse Restaurant Group Inc., Jack in the Box Inc., McDonald's, Restaurant Brands EDX, Udacity, Futurelearn, Edureka, Intellipaat, Iversity, LinkedIn, Pluralsight, Udemy, Xuetangx, Novoed, Alison, EdTech |
Key Segments of the Global Massive Open Online Course (MOOC) Market
By Model
By Subject Type
Technology
Business
Science
Other Subject
By Course
Business & Management MOOCs
Data Science / Programming / Computer Science MOOCs
Science (Pure) MOOCs
Social Science MOOCs
Humanities MOOCs
Educational & Teaching MOOCs
Engineering MOOCs
Health & Medicine MOOCs
Mathematics MOOCs
Art & Design MOOCs
Other MOOCs (Law, Language Etc.)
By Customer Category
Individual MOOCs
Enterprise / Corporate MOOCs
MOOCs for Small Enterprise
MOOCs for Medium-Sized Enterprise
MOOCs for Large Enterprise
MOOCs for Educational Institutes
By Geography
North America
Europe

UK
Germany
France
Rest of Europe

The Asia Pacific

China
Japan
India
Rest of Asia Pacific

South America

Brazil
Mexico
Rest of South America

Middle East & Africa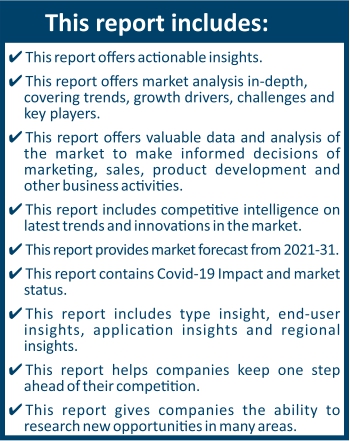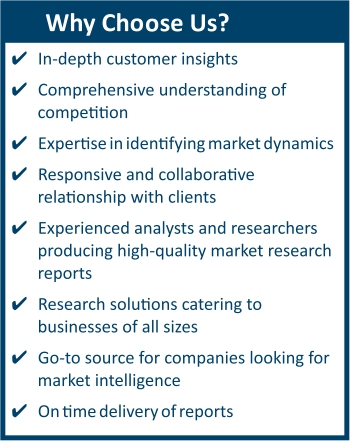 Frequently Asked Questions (FAQ) :
The market value of massive open online course market in 2028 was USD 21.9 billion.
The massive open online course market is growing at a CAGR of 35% over the forecast period.
The base year for the report is 2020 in massive open online course market.
Asia-Pacific dominated the market for massive open online course and accounted for the largest revenue share.
The top companies that hold the market share in massive open online course market are Alison, Coursera Inc, edX Inc, Federica.EU, Future Learn, Instructure, Intellipaat, severity, Jigsaw Academy, Kadenze, LinkedIn Learning, Mirada X, NovoEd, Pluralsight, Simplilearn, Skillshare, Udacity.