Magnesium sulfate is one of the most important mineral compounds used in a wide range of industries and applications. In this article, we will take a look at the different types of magnesium sulfate, their applications, and the market for them. Therefore, there are various factors that can be kept in mind about the magnesium sulfate market, which is necessary to gain profit.
The Driving factors of the Magnesium sulfate market:
There are several factors driving the Magnesium sulfate market such as :
1. Increasing demand from various end-use industries: Magnesium sulfate is widely used in various industries such as agriculture, food and beverage, pharmaceuticals, personal care and cosmetics, animal feed, and others. The growing demand for these products in the above mentioned industries is driving the growth of the Magnesium sulfate market.
2. Growing demand for organic fertilizers: In recent years, due to environmental awareness and health concerns, there has been an increasing demand for organic fertilizers containing Magnesium sulfate. This is expected to drive the market growth over the forecast period.
3. Technological advancement: With technological advancements in production processes of Magnesium sulfate, suppliers are able to offer high quality products at reduced prices which is further aiding the market growth.
4. Availability of raw materials: The availability of raw materials necessary for manufacturing magnesium sulfate such as sulfuric acid and dead sea water is also boosting its market growth worldwide.
Advantages of the Magnesium sulfate market:
Various advantages of the magnesium sulfate market are as follows:
1. Magnesium sulfate is a versatile and cost-effective mineral, making it an attractive option for various industries including agriculture, food processing, pharmaceuticals, and construction.
2. Magnesium sulfate has excellent water solubility, making it easy to administer orally or topically.
3. The presence of magnesium in the product can provide several health benefits including improved nervous system function, better bone formation and development, and reduced blood pressure.
4. It is also used as a laxative to help relieve constipation symptoms.
5. Due to its wide range of applications and health benefits, magnesium sulfate is used in a variety of products such as fertilizers, personal care products, animal feed supplements, medicines, etc., creating a booming market for the product.
Market Size and value of the Magnesium sulfate market for 2021 to 2031
The global Magnesium sulfate market is projected to grow at a CAGR of 5.2% from 2021 to 2031 and reach a value of USD 7.4 billion by 2031.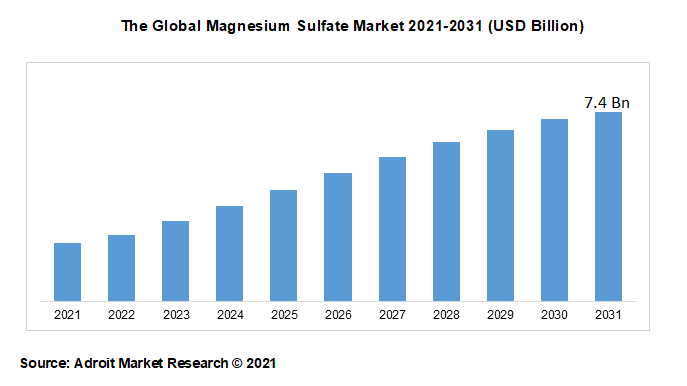 The market is mainly driven by the increasing demand for magnesium sulfate as a fertilizer in agriculture, along with its usage in various industries such as pharmaceuticals, food processing, and animal feed manufacturing. Rising awareness about the health benefits of magnesium sulfate is also expected to drive market growth during the forecast period. Moreover, increasing demand from emerging countries is also likely to support market growth over the next decade
Challenges faced by the Magnesium sulfate market/ Restraining factors of the Magnesium sulfate market:
Some restraining factors of the Magnesium sulfate market are :
1. The high cost of production due to the expensive raw materials and stringent environmental regulations.
2. Stringent government regulations regarding the use of magnesium sulfate in food and agricultural products, which limit its potential application scope.
3. Increasing competition from substitute chemicals such as calcium sulfate and ammonium sulfate.
4. Low awareness among end users regarding the benefits associated with magnesium sulfate usage.
5. Limited availability of raw material sources for manufacturing magnesium sulfate, especially in certain regions such as China, India and Indonesia.
Key Market Players of the Magnesium sulfate market:
Several key players/manufacturers/vendors of the market are
Merck KGaATianjin Jianfeng Magnesium Industry Co., Ltd.B. Braun Melsungen AGFMC CorporationShanghai Shenmei Pharmaceutical Co., Ltd.Hubei Yihua Chemical Industry Co., Ltd. Jost Chemical Co. The Dow Chemical Company Suqian Unitechem Co.,Ltd Anhui Sunhere Pharmaceutical Excipients Co. Ltd
Segment Analysis
On the basis of type the Magnesium sulfate market is divided into two types:
1) Hydrous Magnesium sulfate
2) Anhydrous Magnesium sulfate
Hydrous Magnesium sulfate is the most widely used type in the market as it is widely used in agricultural, industrial and medical purposes. It is widely used in fertilizer to provide magnesium to plants. It helps improve soil structure and provides essential nutrient for healthy growth of crops. In industrial applications, it is used as a catalyst or reactant for several chemical reactions. In medical applications, it is used as an antacid to treat indigestion and also to reduce high blood pressure levels.
Anhydrous Magnesium sulfate is mainly used in pharmaceutical industry as a drying agent and also occasionally in agriculture industry as a fertilizer source. This type of Magnesium sulfate has very low solubility rate when compared with hydrous form and that makes it less suitable for agricultural use but more suitable for pharmaceutical industry use due to its low solubility rate.
On the basis of application Magnesium sulfate market have subparts such as:
Agriculture, Food , Pharmaceutical Industry and other industries
Among these the Pharmaceutical industry is on boom as using the Magnesium sulfate at a high rate in these therefore it face downfall in the upcoming future. Food and Agriculture also used the Magnesium sulfate but on a medium scale and may face a hike in upcoming years.
On the basis of region and end users Magnesium sulfate market have subparts such as:
North America, Europe, Asia Pacific and Rest of the World.
In North America and Europe the Magnesium sulfate market is growing at a faster rate due to factors such as increasing demand for magnesium sulfate in agriculture industry and chemical industry.
In Asia Pacific region the market is expected to grow at a higher CAGR due to rising demand from end-use industries such as pharmaceuticals and food industries.
COVID 19 impact and market status of the Magnesium sulfate market:
COVID 19 had a great impact on the market of Magnesium sulfate . Due to the pandemic, the demand and supply of Magnesium sulfate decreased significantly as many production units had to shut down operations and many consumers were unable to purchase it. This led to a sharp decline in prices of magnesium sulfate globally. However, with the gradual easing of lockdown restrictions, the market has slowly started recovering with an increase in demand and prices. The market is expected to regain its lost momentum over the coming years and reach its pre-COVID 19 level by 2021.
Recent development in the Magnesium sulfate market from 2019 to 2022
In 2019 January, the global magnesium sulfate market was estimated at USD 2,212.1 million and is projected to reach USD 3,646.3 million by 2022, with a CAGR of 10.4% from 2019 to 2022.
In 2020 April, the European market for magnesium sulfate was estimated at USD 1,202 million and is projected to reach USD 1,819 million by 2023 with a CAGR of 8.2%.
In 2021 June, The Asia Pacific region has seen a major growth in the demand for Magnesium Sulfate due to increased utilization in various industrial sectors such as pharmaceuticals and agrochemicals among others. The region is expected to register a CAGR of 11.7% during the forecast period (2021-2026).
In 2021 August , Global Magnesium Sulfate Market is expected to reach USD 495 Million by 2027 growing at a CAGR of 5 % from 2021 to 2027 . The increasing demand for magnesium sulfate from its application in agricultural sector and animal feed are driving the market growth .
In 2021 October , China's magnesium sulfate industry will remain robust in the coming years on account of rising demand from various end
Magnesium Sulfate Market Scope
| | |
| --- | --- |
| Metrics | Details |
| Base Year | 2022 |
| Historic Data | 2020-2021 |
| Forecast Period | 2022-2030 |
| Study Period | 2020-2030 |
| Forecast Unit | Value (USD) |
| Revenue forecast in 2030 | USD 7.4 billion |
| Growth Rate | CAGR of 5.2 % during 2021-2030 |
| Segment Covered | Type, Application, Regions |
| Regions Covered | North America, Europe, Asia Pacific, South America, Middle East and Africa |
| Key Players Profiled | Merck KGaATianjin Jianfeng Magnesium Industry Co., Ltd.B. Braun Melsungen AGFMC CorporationShanghai Shenmei Pharmaceutical Co., Ltd.Hubei Yihua Chemical Industry Co., Ltd. Jost Chemical Co. The Dow Chemical Company Suqian Unitechem Co.,Ltd Anhui Sunhere Pharmaceutical Excipients Co. Ltd |
Key Segments of the Magnesium Sulfate Market
Type Overview, 2021-2031 (USD Billion)
• Anhydrous Magnesium Sulfate
• Hydrous Magnesium Sulfate
Application Overview, 2021-2031 (USD Billion)
• Agriculture
• Industry
• Food and Pharmaceutical Industry, Others
Regional Overview, 2021-2031 (USD Billion)
North America
• U.S
• Canada
Europe
• Germany
• France
• UK
• Rest of Europe
Asia Pacific
• China
• India
• Japan
• Rest of Asia Pacific
South America
• Mexico
• Brazil
• Rest of South America
• Middle East and South Africa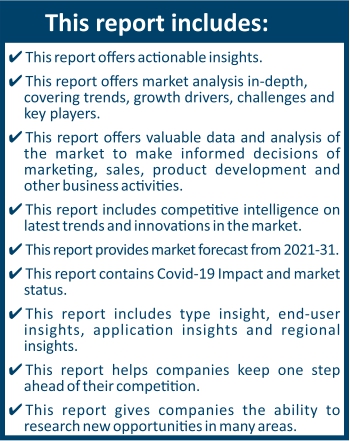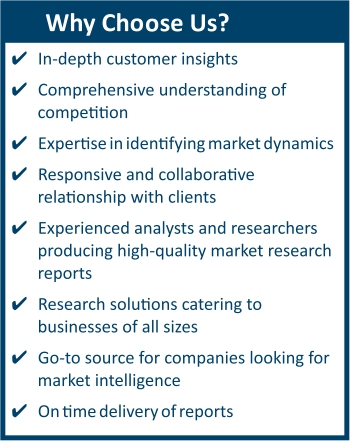 Frequently Asked Questions (FAQ) :
Magnesium Sulfate Market is projected to reach USD 7.4 billion by 2031, growing at a CAGR of 5.2%