Owing to the benefits of luggage and bags that it will save money on additional weight fees, have a better chance of getting about, and have more orderly packing. Lightweight luggage provides several advantages to your body, budget, and peace of mind. You'll save money on additional weight fees, have an easier time getting about, and have more orderly packing.
The global Luggage & Bags market is projected to reach USD 70.77 Billion by 2028, growing at a CAGR of 9.81%
Covid-19 Impact & Market Status
The baggage and backpacks sector has been struck hard since the COVID-19 epidemic compelled a large portion of the worldwide population to stay at home due to travel restrictions and lockdown. Furthermore, most potential customers restrained their spending on travel bags, which had a direct influence on the luggage market's top large companies' sales earnings. Consumer purchasing habits have increased as the pandemic situation improves progressively, and the market is projected to regain its potential as the economies of emerging countries improve. To avoid a mass gathering, baggage distribution channels such as specialized stores and retail stores have been closed, affecting the luggage market's sales and revenue. Lifestyle changes, the expansion of the travel and tourism industry, and customer preferences for luxury luggage are expected to drive market growth during the forecast period. As the ease of online purchases has increased, consumer preferences for purchasing holdless and other packages through e-commerce platforms such as Amazon and eBay have changed dramatically. With overseas business trips and increased economic development in developing countries, the business bag category has gained significant traction in the market under investigation.
Trolley Bags to Emerge as the Most Lucrative Segment
Backpacks, trolleys, and duffles are the three types of luggage available. Due to strong customer choice, the trolley bag sector is expected to be the most profitable market in the worldwide market due to its ease of mobility, comfort to travel on various surfaces through terminals, subways, and escalators, and traversing congested and crowded terminals. Trolley bags are the best in this category since they are simple to use and carry.
Premium Range to Witness Fastest Growth
The market is divided into three price ranges: low range, middle range, and premium. The premium pricing bracket is expected to command the most market share. A trend in adopting fashionable premium office bags and travel bags might be attributed to the causes. Interesting designs and advanced functionality are available. People of the present age are tech savvy, thus they desire new high-end bags for all of their demands.
Specialty Stores to Remain Atop
The market is dominated by specialty stores as a distribution channel. They have achieved a lot of popularity among customers since they have a wide choice of products in terms of pricing, material, baggage type, and design. Consumers' purchasing experiences are also enhanced by great service quality and knowledgeable assistance.
Asia Pacific Region to Render Ample Investment Avenues
The luggage industry has become increasingly competitive in Asian countries like India, with well-established firms like VIP competing against newcomers like Da Milano. The market is anticipated to grow, leading to higher sales of travel and business bags, as a result of an increase in travel and tourism activities as well as an increase in the number of business travellers. Branded and fashionable travel accessories, including bags, are growing in popularity. In recent years, luggage has transformed from a straightforward means of moving clothing to a more cosy, practical, and multipurpose travel companion. The Asia-Pacific bag market is becoming increasingly involved in the manufacture of luggage bags, backpacks, duffel bags, laptop bags, and other corporate travel bags, which is propelling the industry forward in the area.
Packing, boarding a plane, or getting into a car may be made simpler and less stressful if you have the appropriate luggage, pack, or bag for your journey. The benefit of being able to move luggage, packs, and bags more easily through airports and along smooth sidewalks and streets.
The term "baggage," also referred to as "luggage," refers to the collection of bags, cases, and other containers used to carry a traveler's personal effects. Clothing, toiletries, minor belongings, and trip requirements are all required of a modern traveler. On the way back, passengers might bring souvenirs and gifts. Luggage is made of either a hard shell or a robust soft material to protect valuables during travel. Internal compartments or sections are used in luggage to try and secure valuables. Handles are usually included to make carrying simpler, and some bag may also have wheels, telescopic handles, or leashes to make movement easier.
A passenger's possessions are transported in luggage, which is a collection of bags, cases, and containers. Over time, luggage has seen substantial change. In the past, trunks or chests made of wood or other sturdy materials were much more common than bags. Today's shopper may carry a variety of bags and cases holding clothing, toiletries, small personal belongings, travel requirements, and keepsakes for the return trip.
The expansion of the travel and tourism business will be the main reason for the expansion of this bag market. Market growth is impacted by both the increase in female engagement in sports and the commercialization of main sports in many countries. Several major manufacturers have begun offering versatile sports bags that can hold large quantities of sporting goods. With the expansion of the travel and tourism sector, the need for different types of bags such as sports luggage, business luggage and leisure luggage is increasing.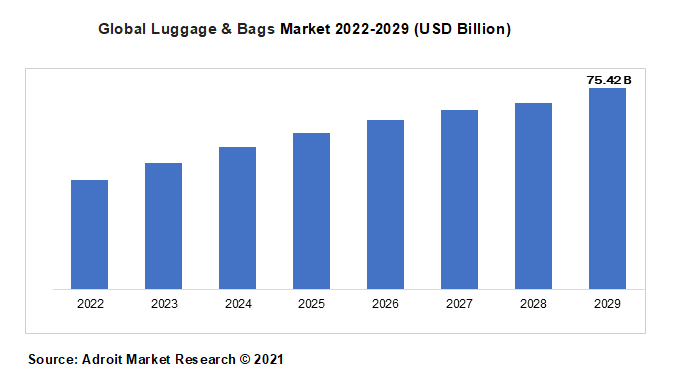 The key players in this market are Crown Luggage, Rimowa, Samsonite, VIP Industries, Delsey, Herschel Supply, ACE Group, United States Luggage Company, Louis Vuitton, Echolac, Targus. These are the global players in the luggage & bags market.
Latest Innovations in the Luggage & Bags Market
RIMOWA partnered with Charlotte Stockdale and Katie Lyall on a limited edition set of bags and travel accessories. The trademark polycarbonate grooves on the RIMOWA essential bags are splattered with a dramatic pattern in the shape of paint flowing down the suitcase's exterior.
Smart baggage is a new kind of luggage that combines basic bag functions with sophisticated capabilities to make it easier for customers to use. People like battery-operated baggage because it allows them to charge their iPhones through the USB ports. Consumer demand for smart baggage has surged since technology capabilities such as IoT and Bluetooth connectivity to smartphones, GPS tracking, and other functions were introduced into the design of such devices.
With the launch of its fresh new core travel line, Away debuted its newly enlarged holiday collection. Among the new product choices are three new backpack models in various colours, a nylon-and-leather zip tote bag, a laptop bag, and a messenger bag.
Luggage & Bags Market Scope
| | |
| --- | --- |
| Metrics | Details |
| Base Year | 2020 |
| Historic Data | 2018-2019 |
| Forecast Period | 2021-2028 |
| Study Period | 2018-2028 |
| Forecast Unit | Value (USD) |
| Revenue forecast in 2028 | USD 70.77 Billion |
| Growth Rate | CAGR of 9.81 % during 2021-2028 |
| Segment Covered | By Products, Regions |
| Regions Covered | North America, Europe, Asia Pacific, Middle East and Africa, South America |
| Key Players Profiled | LVMH, Adidas, V.F. Corporation, Samsonite International S.A., V.I.P. Industries Ltd., Rimowa GmbH, Hermès, Kering SA, Shanghai Taifeng Cases Co Ltd, and Safari Industries Ltd |
Key Segments of the Luggage & Bags Market
Type Overview, 2022-2029 (USD Billion)
Price Range Overview, 2022-2029 (USD Billion)
Low Range
Medium Range
Premium
Distribution Channels Overview, 2022-2029 (USD Billion)
Specialty Stores
Supermarkets/Hypermarkets
Online Stores
Factory Outlets
Others
Regional Overview, 2022-2029 (USD Billion)
North America
Europe

UK
Germany
France
Rest of Europe

Asia-Pacific

China
Japan
India
Rest of Asia-Pacific

South America
Mexico
Brazil
Rest of South America
Middle East and South Africa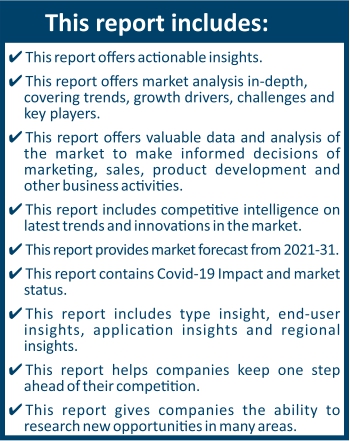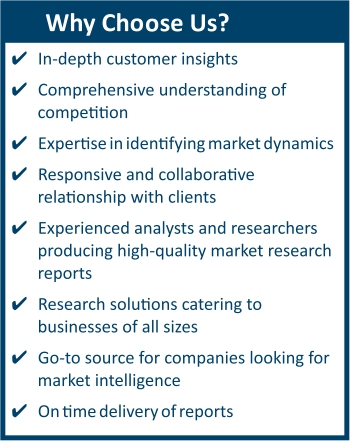 Frequently Asked Questions (FAQ) :
The market value of luggage & bags market in 2029 was USD 75.42 billion.
Asia Pacific dominated the market for luggage & bags market and accounted for the largest revenue share.
The top companies that hold the market share in luggage & bags market are Crown Luggage, Rimowa, Samsonite, VIP Industries, Delsey, Herschel Supply, ACE Group, United States Luggage Company, Louis Vuitton, Echolac, Targus & among others.
To get latest version of luggage & bags market report can be obtained on demand from the website.
The base year for the report is 2021 in luggage & bags market.