Over the next five years, the Loratadine market is expected to grow at an annual rate of 0.8 percent, reaching US $ 177 million by 2029. Antihistamine loratadine lessens the effects of histamine, a substance that naturally exists in the body. Histamine symptoms include sneezing, itching, watery eyes, and runny nose. Loratadine is also used to treat sneezing, runny nose, watery eyes, chest, skin rashes, itching, and other cold or allergy symptoms. Chronic chest discomfort and itching are both treated with lotadine.
Covid-19 Impact & Market Status
COVID-19 has the potential to impact the global economy in three ways: directly affecting production and demand, disrupting supply chain markets, and financially affecting businesses and financial markets.
The cancellation of flights, travel restrictions, and individual closures all contributed to the outbreak of COVID-19; restaurants are closed; all domestic affairs are limited; more than 40 countries have declared emergencies; significant decline in supply chain; stock market volatility.
This study also looks at the impact Coronavirus COVID-19 has on the Loratadine industry. Based on our most recent study, we have a few possible scenarios for the growth rate of Loratadine YoY by 2020.
The study takes a considerable effort to highlight the favourable possibilities present in the worldwide Loratadine market, in order to assist businesses in achieving a strong market position. It does so with industry-wide precision in analysis and excellent data quality. Buyers of this report will be able to access reliable market forecasts, including total revenue and market value of Loratadine.
Loratadine tablets are expected to make up the bulk of the drug types. This is due to the easy handling and the large number of approved tablet forms. The drug is combined with other drugs such as pseudoephedrine, ambroxol, and other treatments for coughs and allergies. Urticaria is a frequent allergic response that affects more than 20% of people over time, according to the European Centre for Allergy Research Foundation.
Many allergies, including hay fever and allergic conjunctivitis, are caused by factors such as rapid climate change and an increase in grass pollen. In addition, several R&D efforts to investigate the novel combination of loratadine in the treatment of dementia are expected to grow. In the forecast period, the rise of R&D systems to evaluate the novel combination of loratadine in the treatment of disorders is expected to further market growth.
Due to its well-established healthcare infrastructure, the existence of major market players who make and sell loratadine, and the high frequency of infectious illnesses in the area, North America is predicted to develop quickly. During the projection period, increased loratadine levels and active pipelines are anticipated to boost regional growth. 7.8% of American people over the age of 18 have hay fever, according to the American Academy of Allergy, Asthma, and Immunology (AAAI). Due to changing lifestyles, the availability of several general manufacturers, and the expanding healthcare sector, Asia Pacific is predicted to have profitable market expansion
Loratadine is a type of antihistamine medication. It's used to treat allergies of all kinds. It aids in the treatment of irritation, swelling, and rashes, among other things. Loratadine and other second-generation antihistamines are preferable over first-generation antihistamines in most clinical instances due to the lack of sedative and CNS adverse effects. The loratadine market is driven by lifestyle changes as well as an increased burden of allergies to the sources of histamine hypersecretion. The American Academy of Allergy, Asthma, and Immunology estimates that up to 40% of people is sensitive to foreign proteins in the environment (AAAI). Between 10 and 30 percent of persons have suffering with allergic rhinitis. During the projected period, numerous pharmacological applications as well as a rise in loratadine use in various types of allergies are anticipated to fuel market expansion. Additionally, the market is anticipated to expand as a result of loratadine's ongoing research and development. During forecasting, however, strict regulatory measures are expected to protect market growth.
There are currently a large number of manufacturers in the global Loratadine industry, especially in India, Europe and North America. In 2016, India was the leading provider of the Loratadine API, with a market share of almost 60.92 percent and a market share of almost 35.23 percent. This means that there will be exports to India, the world's largest consumer market.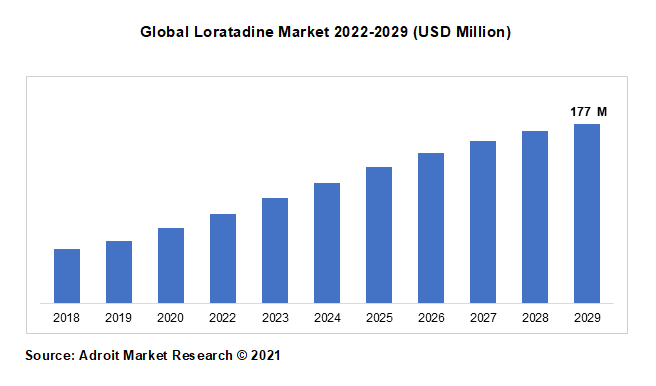 Leading players in the Loratadine market were identified using secondary research, and their market shares were determined using primary and secondary research. The global Loratadine market is fragmented, with a large number of small businesses operating worldwide. Companies mentioned in the market research report include Merck, Mylan, Changzhou Yabang, Vasudha Pharma Chem, Hetero Drugs, Shaanxi Hanjiang, Cadila Pharmaceuticals, Inke, Argon Drugs, Morepen, Ultratech India, and others.
Major Developments and Innovation in Loratadine Market: a Snapshot
• "USFDA approval for Fexofinadine (Allegra) is an important step forward in Morepen's medical journey, as it strengthens the company's position in the anti-allergy market, where it already has USFDA approval for three lead products, Loratadine, Desloratadine, and "Montelukast," said company chairman and director Sushil Suri.
• According to the USFDA, Phase II rehabilitation is excluded when the use or exposure to an abusive product may result in temporary or adverse reversible health effects, or when the risk of adverse health effects is low.
• Disposal and dumping methods are used to verify the global market and to measure company, region, product, and market size of applications (end users). Ground-to-bottom methods are widely used throughout the entire engineering process.
Loratadine Market Scope
| | |
| --- | --- |
| Metrics | Details |
| Base Year | 2020 |
| Historic Data | 2018-2019 |
| Forecast Period | 2021-2028 |
| Study Period | 2018-2028 |
| Forecast Unit | Value (USD) |
| Revenue forecast in 2028 | USD 177 million |
| Growth Rate | CAGR of 0.8 % during 2021-2028 |
| Segment Covered | Product Type, End User, Regions |
| Regions Covered | North America, Europe, Asia Pacific, Middle East and Africa, South America |
| Key Players Profiled | Merck, Mylan, Changzhou Yabang, Vasudha Pharma Chem, Hetero Drugs, Shaanxi Hanjiang, Cadila Pharmaceuticals, Inke, Argon Drugs, Morepen, Ultratech India, and others. |
Key Segments of the Global Loratadine Market
Product Type Overview, 2022-2029 (USD Million)
USP Level Level
EP Level Grade
Medicine Level Level
Others
End User Overview, 2022-2029 (USD Million)
Loratadine tablet
Loratadine Syrup
Loratadine Capsules
Others
Regional Overview, 2022-2029 (USD Million)
North America
Europe

UK
Germany
France
All over Europe

MEA

Government of Saudi Arabia (KSA)
South Africa
United Arab Emirates (UAE)
MEA rest

APAC

Australia and New Zealand (ANZ)
Japan
China
APAC rest

South America

Brazil
Mexico
All over South America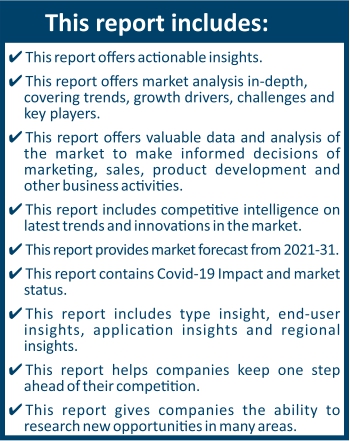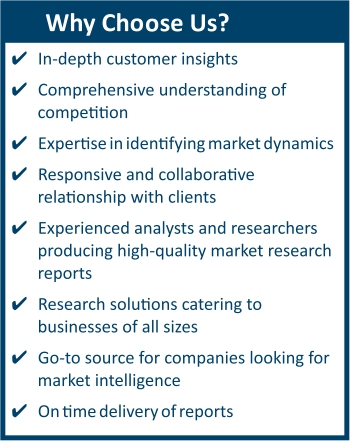 Frequently Asked Questions (FAQ) :
The market value of Loratadine market projected to reach USD 177 million.
The Loratadine market is growing at a CAGR of 0.8% over the forecast period.
The top companies that hold the market share are Merck, Mylan, Changzhou Yabang, Vasudha Pharma Chem, Hetero Drugs, Shaanxi Hanjiang, Cadila Pharmaceuticals, Inke, Argon Drugs, Morepen, Ultratech India, and others.