Advances in Water Treatment activities bode well for lignin sulfonate market expansion
Impact of COVID-19 on the Lignin Market
COVID-19 has had a substantial impact in recent years, with ramifications across a wide range of industries. Lignin is employed in a variety of sectors, including oil and gas, construction, and agriculture. Lignosulfonates are employed as deflocculants in oil well drilling, which are compounds that inhibit particles from coaguSouthg. They're also utilised as reagents to regulate fluid parameters. However, because to the COVID-19 problem, there has been a decline in oil well drilling, which has stifled demand for lignin.
The value of the Lignin Sulfonate market is projected to grow to USD 1103.08 million with an estimated CAGR of 7.00 % by 2029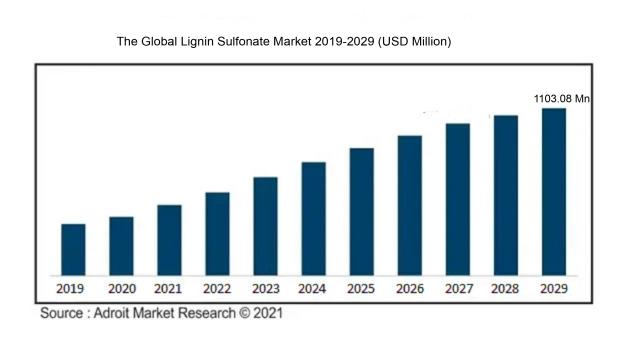 Lignin Market Forecasts by Region
In 2020, Europe is predicted to have the largest share of the worldwide lignin market, followed by North America, and this dominance is likely to continue in terms of both value and volume during the forecast period. There are tight rules in Europe reguSouthg greenhouse gas emissions, which has created prospective market prospects for bio-based polymer manufacture.
Sodium Lignosulfonate to be in high demand
The worldwide Sodium Lignosulfonate Market is predicted to expand due to an increase in the building of residential and non-residential constructions, demand for concrete admixtures in the construction sector, and the requirement for lignosulfonates as oil additives in the oil & gas industry. Furthermore, one of the important reasons anticipated to boost demand for the projection period is a rise in demand for lignosulfonates as water-reducing agents.
Increased use as a cost-effective plasticizer in concrete admixtures and pellet binders in animal feed, as well as a growing demand in animal feed due to its antibacterial and preservation qualities, are expected to drive market expansion.
growing need for animal food globally
because of its preservative quality, the demand of the Lignin Sulphonate is expected to grow at a rapid pace in coming decade..so this is going to fuel the demand.
Lignin sulphonates, also known as lignosulphonates or lignin sulphonic salts, are waste products from the paper manufacturing process. Most paper is created from wood, which is essentially made up of two types of materials: carbohydrates (such cellulose and hemicellulose) and lignins. Lignins are difficult to break down because they are molecularly complex and diversified. Because lignin is unwanted in most papers, it is removed by burning the woody material with sulphite chemicals under pressure. This procedure yields lignosulphonate, a liquor containing sulfonated lignin. Fermentation is used to purify the liquor, which creates alcohol that is eliminated. The chemicals utilised in these procedures can produce lignin sulphonic salts such sodium lignosulphonate, calcium lignosulphonate, and magnesium lignosulphonate.
While lignin sulphonates have been recognised as approved compounds, there are still uncertainties about the types of lignin sulphonates that are permitted and how they are made. Two queries regarding lignin sulphonate compounds have been answered by the Standards Interpretation Committee (SIC): Question 289 and Question 355. To conclude, the SIC states that ammonium lignin sulphonate (also known as ammonium lignosulphonate) is forbidden, while all other lignin sulphonates, including magnesium lignosulphonate, are permitted. According to the SIC, the substances used to make lignin sulphonates are not limited to those listed on the PSL.
Latest Innovations in the lignosulfonates Market: A Snapshot
In petroleum engineering, lignosulfonates surfactants are employed as injection fluids into oil reservoirs to boost oil recovery, a method called as Enhanced Oil Recovery. Lignosulfonates are created from lignin, which is taken from bagasse, which is one of its sources. Bagasse contains 24 to 25 percent lignin, making it su
Lignin Sulfonate Market Scope
| | |
| --- | --- |
| Metrics | Details |
| Base Year | 2022 |
| Historic Data | 2019-2020 |
| Forecast Period | 2022-2029 |
| Study Period | 2019-2029 |
| Forecast Unit | Value (USD) |
| Revenue forecast in 2029 | USD 1103.08 million |
| Growth Rate | CAGR of 7.00 % during 2019-2029 |
| Segment Covered | By Product, Aplication, Regions |
| Regions Covered | North America, Europe, Asia Pacific, South America, Middle East and Africa |
| Key Players Profiled | ADM (U.S.), Darling Ingredients, Inc. (U.S.), Ingredion (U.S.), DuPont (U.S.), , Roquette Freres (France), Borregaard AS (Norway), Gelita AG (Germany), CP Kelco U.S., Inc. (U.S.) and Avebe U.A. (Netherlands), Nippon Paper Industries Co. Ltd., (Japan), Domsjö Fabriker (Sweden), Burgo Group S.p.A (Italy), Qingdao Regal New Material Co., LTD. (China) and Green Agrochem (India) |
Key competitors in Lignin Sulphonate Market
? Borregaard LignoTech
? KMT Polymers Ltd
? MWV Specialty Chemicals
? Tembec
? Domsjo Fabriker
? Nippon Paper Industries
? Flambeau River Papers
? 3 S Chemicals
? Dallas Group of America
? Pacific Dust Control
? Abelin Polymers
? Cardinal Chemicals
Key Segments of the Lignin Sulphonate Market
By Type:
Sodium Lignosulfonate
Calcium Lignosulfonate
Magnesium Lignosulfonate
By Application:
Dispersant
Binder and Adhesive
Animal Feed Molasses Additive
market by region
North America
Europe
Germany
France
UK
Rest of Europe
Asia Pacific
China
India
Japan
Rest of Asia Pacific
South America
Mexico
Brazil
Rest of South America
Middle East and South Africa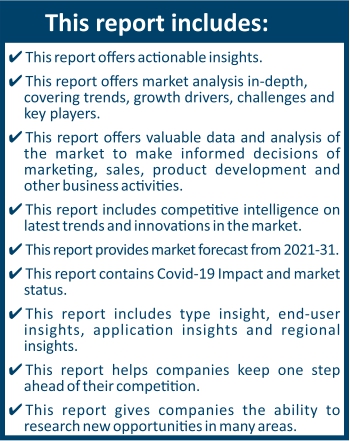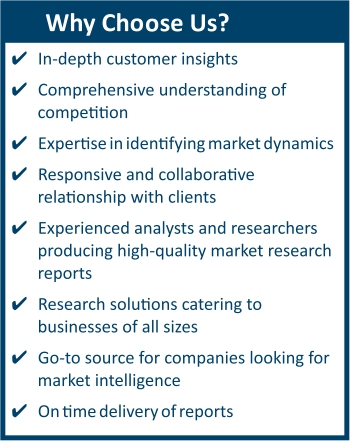 Frequently Asked Questions (FAQ) :
The global lignin sulfonate market size is expected to reach USD 459.78 million by 2028.
The lignin sulfonate market is growing at a CAGR of 4.08% over the forecast period.
Asia-Pacific dominated the market for lignin sulfonate market and accounted for the largest revenue share.
The application of the lignin sulfonate market are dispersant, binder and adhesive, animal feed molasses additive & others.
The top companies that hold the market share in lignin sulfonate market are Borregaard LignoTech, KMT Polymers Ltd, MWV Specialty Chemicals, Tembec, Domsjo Fabriker, Nippon Paper Industries, Flambeau River Papers, 3 S Chemicals, Dallas Group of America, Pacific Dust Control, Abelin Polymers, Cardinal Chemicals.