Growing urbanization, rising demand for mining and construction work, global infrastructure growth, technological developments in the trailer sector, and governmental investments in transportation systems are the main market drivers for light dump trailers. Additionally, the expansion of road networks around the world is anticipated to positively affect the development of this industry. Additionally, as people's disposable incomes rise and industrialization picks up speed, more commercial structures and infrastructure—such as ports, railroad stations, and airports—are being built, increasing the requirement for dump trailers. The government's tightening of transportation safety laws will help boost this market's expansion.
Due to the extensive usage of light dump trailers in numerous industries, including construction, mining, agriculture, and others, there is a demand for this market. These trailers make it easy to load and unload freight and are frequently used to transport items from one location to another. Additionally, because of rapid industrialization, there is a growth in the demand for efficient products and transportation, which drives up the demand for dump trailers. Customers find these trailers to be even more appealing because they are more affordable than other types of vehicles.
Light dump trailers are a particular kind of trailer used in mining, construction, and agricultural settings. These trailers have dump bodies that may load from the sides or the end and then be raised or lowered to offload cargo. Depending on their intended usage, the trailers come in a variety of sizes, forms, and capacities. They are a great choice for delivering materials across short distances thanks to their extensive feature set.
The Global Light Dump Trailer Market is anticipated to expand at a CAGR of 6.66% throughout the course of the forecast period, reaching a maximum value of USD 12.2 billion in 2031.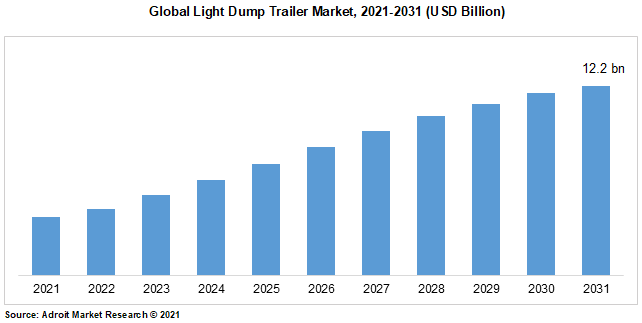 Numerous aspects, including rising demand for mining and construction work, quick urbanization, and technological developments in the trailer sector, can be linked to this expansion.
The market for light dump trailers faces a number of difficulties, including a lack of competent labour, high operating costs, and onerous governmental requirements. Additionally, it is anticipated that the fluctuating price of raw materials may impede market expansion during the anticipated time frame. Yet, throughout the course of the projected period, technical developments in trailers and sophisticated production methods are likely to present profitable prospects for market participants.
The Heil Company, Butler Products, Bibeau Equipment Ltd., MAC Trailer Enterprises Inc., Talbert Manufacturing, Rutherford Equipment Inc., and Durabody Industries Ltd. are just a few of the leading companies profiled in the research. This study provides a detailed analysis of the various kinds, applications, and geographical segments linked to the market for light dump trailers worldwide.
Segment Analysis
The End Dump Trailer emerged as the Most Lucrative Type
Various subcategories, including End Dump Trailer, Side Dump Trailer, and Bottom Dump Trailer, are divided into market segments based on type. End dump trailers are the most popular type among these and are predicted to generate the highest revenue throughout the forecast period because of the rising need for quick and effective transportation for construction-related activities.
The Most Prominent Application is the Construction Sector
The market is segmented by application into construction, mining, agricultural, and other sectors. Due to rising government spending on infrastructure development in developing nations, the construction sector is expected to dominate the global economy from 2021 through 2031. Additionally, the ongoing pandemic has provided plenty of possibilities for investors in this industry as residential project demand has grown significantly.
The North American Region to render Ample Financing Opportunities
Geographically, the light dump trailer market is divided into North America (the United States and Canada), South America (Brazil, Argentina, etc.), Asia Pacific (India, China, etc.), Europe (France, Germany, etc.), and the Middle East and Africa (UAE). Due to higher adoption rates of cutting-edge technology and the availability of skilled labour, North America held a significant proportion of the global market for light dump trailers.
COVID-19 Impact and Market Status
The COVID-19 epidemic caused a fall in the market for light dump trailers worldwide in 2020. The viral epidemic and consequent nationwide lockdowns have had a negative effect on the market for light dump trailers globally. Governments all across the world put limits on travel, which led to fewer building projects and a drop in the sales of these trailers. Furthermore, companies were unable to meet consumer needs due to supply chain disruptions and the closure of the majority of production facilities during this time. However, investments in infrastructure and mining operations are anticipated to rise dramatically over the projected period of 2021–2031, as economies slowly start to recover from the pandemic's negative effects and governments start to loosen restrictions on firms. Light dump trailer demand is anticipated to increase as a result in the near future.
Recent Developments in the Light Dump Trailer Market
• The TRAIL STAR Corporation announced the addition of a new range of light dump trailers to its lineup in March 2019 that is engineered for increased flexibility and greater durability.
• The light dump trailer, the 22PH type, from Big Tex Trailers (U.S.), with a weight capacity of up to 7200 lbs, was introduced in May 2019. The trailer has a 6" I-beam frame made of structural steel, diamond plate fenders, and structural steel construction. The axle width has also been increased to guarantee stability under large loads.
• A broad selection of light dump trailers with the company's distinctive design quality was introduced by Dura-Mag Manufacturing Company in April 2021. These trailers come in a variety of sizes and have payload capabilities ranging from 2 to 7 tonnes.
• Trailers Direct Australia introduced the new "Titan Tipper," a light dump trailer of commercial standard, in May 2021. Galvanized steel was used in the design of the trailer, which has a 3500 kg weight capacity and is resistant to corrosion. Additionally, it has a number of features like a heavy-duty drawbar, electronic brakes, an adjustable jockey wheel, and spare wheel holders.
• Aluma Manufacturing Inc. unveiled a new line of light dump trailers in February 2022 with cutting-edge characteristics like corrosion resistance, heavy-duty construction, and optimal weight distribution.
• The PJ DLS-P model of PJ Trailers (U.S.light )'s dump trailer was introduced in March of 2022. Superior box design and an innovative suspension system give the trailer stability while minimising wear on the frame and axles. A high-capacity hydraulic scissor lift is also included with the trailer, enabling rapid tipping of cargo up to 10,000 lbs. Likewise, it has a galvanised steel frame for increased durability and corrosion resistance.
Light Dump Trailer Market Scope
| | |
| --- | --- |
| Metrics | Details |
| Base Year | 2022 |
| Historic Data | 2020-2021 |
| Forecast Period | 2022-2031 |
| Study Period | 2020-2031 |
| Forecast Unit | Value (USD) |
| Revenue forecast in 2031 | USD 12.2 billion |
| Growth Rate | CAGR of 6.66% during 2021-2031 |
| Segment Covered | Type, Application, Regions |
| Regions Covered | North America, Europe, Asia Pacific, South America, Middle East and Africa |
| Key Players Profiled | The Heil Company, Butler Products, Bibeau Equipment Ltd., MAC Trailer Enterprises Inc., Talbert Manufacturing, Rutherford Equipment Inc., and Durabody Industries Ltd. |
Key Segments of the Light Dump Trailer Market
Type Overview, 2021-2031 (USD Billion)
• End Dump Trailer
• Side Dump Trailer
• Bottom Dump Trailer
Application Overview, 2021-2031 (USD Billion)
• Construction
• Mining
• Agricultural
• Others
Regional Overview, 2021-2031 (USD Billion)
North America
• U.S
• Canada
Europe
• Germany
• France
• UK
• Rest of Europe
Asia Pacific
• China
• India
• Japan
• Rest of Asia Pacific
South America
• Mexico
• Brazil
• Rest of South America
• Middle East and South Africa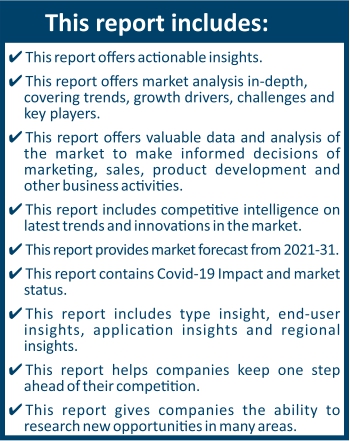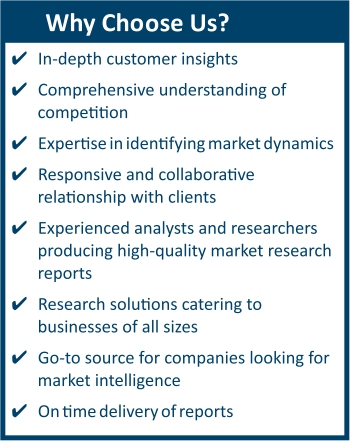 Frequently Asked Questions (FAQ) :
Light Dump Trailer Market is projected to reach USD 12.2 billion by 2031, growing at a CAGR of 6.66