The increasing number of people affected by vision impairment and the growing demand for technologically advanced eyewear products are the sole reason driving this market. Additionally, the rising awareness about laser corrective vision treatments is also one of the prime drivers of this market. The growing number of manufacturing companies offering laser eye-wear products has further propelled its demand as it provides customers with a wide range of options to choose from.
The need for the Laser Eyewear Market is driven by the growing prevalence of laser-related accidents and injuries, particularly in the industrial and medical environments. The use of lasers has increased significantly over the last few decades due to their versatility and power for cutting, welding, and imaging applications.
The Laser Eyewear Market is starting to become evident as technology advances. The use of laser-based eyewear provides several distinct advantages, including improved vision, convenience, durability, and affordability.
Laser-based eyewear can improve vision by allowing for higher levels of light transmission and sharper focus. This can help people with certain vision problems or those who need specialized protection from strong light sources. The lenses used in laser-based eyewear also provide superior clarity and image stabilization compared to traditional lenses. It is more convenient than other types of eyewear because it is lightweight and easy to fit into a pocket or small bag.
The Laser-based eyewear is more durable than traditional glasses due to its strong construction and scratch-resistant coating on the lenses. This makes them ideal for people who work outdoors or engage in active lifestyles that may require regular eyewear replacements due to wear and tear. And one of the biggest advantages of laser-based eyewear is its affordability compared to other types of glasses. With the right care and maintenance, laser-based eyewear can last for years without needing to be replaced, making them a more economical choice than traditional glasses.
The global Laser Eyewear market is projected to grow at a CAGR of around 7.3% from 2021 to 2031.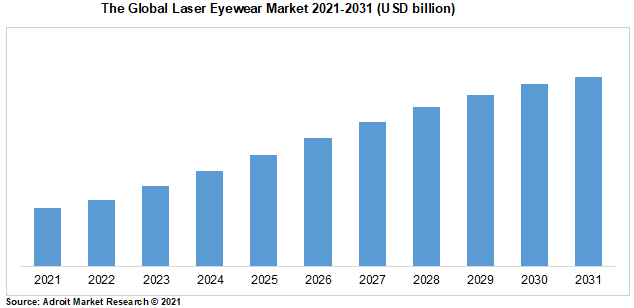 The laser eyewear market is expected to benefit from the increasing demand for laser safety eyewear and safety goggles, as well as the growing popularity of laser-based technologies in healthcare, automotive and industrial applications.
The high cost of opthalmology laser eyewear, the risk of eye damage, and a lack of awareness among consumers are some of the cons of this market. The introduction of new technologies can help reduce these factors; however, they have not been able to completely overcome them. In order to make laser eyewear more affordable and accessible, manufacturers need to focus on developing advanced technologies that are less expensive and offer more protection for the eyes.
The key market players in the Laser Eyewear Market are there with their innovative strategies and product portfolio. Some of these major players are Microsoft Corporation, Epson America, Google Inc., Sony Corporation, Lumus Ltd., Samsung Electronics Co., Ltd., LG Electronics Inc., Vuzix Corporation, Carl Zeiss AG, and Honeywell International Inc. They are all investing heavily in research and development activities to introduce new products and solutions.
Segment Analysis
The polycarbonate segment will dominate the market
The polycarbonate segment dominates the market owing to its features such as lightweight and impact resistance. It is because of this that polycarbonate lenses are used in sports eyewear and sunglasses. However, the glass segment is expected to register a significant growth rate due to its superior optical characteristics such as clarity and scratch resistance.
The medical segment is expected to dominate the market during the forecast period
Due to the rising demand for laser eyeglasses in ophthalmology and oculoplastic procedures, the medical sector is anticipated to dominate the market over the forecast period. Moreover, technological advancements such as improved lens material, coatings, and frames have facilitated the use of laser eyewear in medical applications.
The healthcare segment will remain Atop
In terms of revenue, the healthcare sector is anticipated to have the greatest market share in 2019. Some of the main factors influencing the growth of this market are the rising incidence of various ophthalmological illnesses and the expanding usage of laser technology in the treatment of eye ailments.
Moreover, automotive manufacturers are increasingly focusing on incorporating advanced laser eyewear technologies for safety purposes, which is likely to fuel demand for laser eyewear from this segment during the forecast period.
APAC region will witness the highest growth rate
Asia-Pacific will have the highest growth rate over the projected period because of significant growth in the manufacturing, construction, automation, and mining industries in this area. The rising manufacture of laser weaponry for police, armed forces, and other law enforcement professionals will fuel this region's rise in the laser eyewear market. Furthermore, actions done by governments, particularly in growing countries such as India, China, and Japan, in the direction of labour safety may increase demand for laser eyewear in this region in the future years.
Covid-19 Impact & Market Status
To some extent, the COVID-19 epidemic had a negative impact on the laser safety glasses business. Government-imposed limitations in many parts of the world reduced demand to a moderate degree. Workforce constraints had a substantial impact on the market expansion. Newly developed solutions have created new potential for laser safety glasses providers. OSHA standards enforcement in industrial engineering and workplace operations, as well as other sites where personnel is exposed to high-intensity laser emissions and interferences, will drive market expansion.
Latest Innovations in the Laser Eyewear Market: a Snapshot
• In January 2019, a new type of laser eyewear was released by a global leader in optical technology. The glasses are equipped with a powerful laser beam that can be customized and adjusted to one's needs, providing optimal vision while protecting the eyes from potential eye damage.
Laser Eyewear Market Scope
Metrics

Details

Base Year

2022

Historic Data

2021-2022

Forecast Period

2022-2031

Study Period

2021-2031

Forecast Unit

Value (USD)

Revenue forecast in 2031

US$ NA

Growth Rate

CAGR of

7.3%

during 2021-2030

Segment Covered

Type, Application, By End-use, Regions

Regions Covered

North America, Europe, Asia Pacific, South America, Middle East and Africa

Key Players Profiled

Microsoft Corporation, Epson America, Google Inc., Sony Corporation, Lumus Ltd., Samsung Electronics Co., Ltd., LG Electronics Inc., Vuzix Corporation, Carl Zeiss AG, and Honeywell International Inc.
Key Segments of the Laser Eyewear Market
Type Overview, 2021-2031 (USD Billion)
• Glass
• Polycarbonate
• Others
Application Overview, 2021-2031 (USD Billion)
• Medical
• Military
• Scientific Research & Education
• Industrial Use
• Others
End- Use Overview, 2021-2031 (USD Billion)
• Healthcare
• Automotive
• Manufacturing
Regional Overview, 2021-2031 (USD Billion)
North America
• U.S
• Canada
Europe
• Germany
• France
• UK
• Rest of Europe
Asia Pacific
• China
• India
• Japan
• Rest of Asia Pacific
South America
• Mexico
• Brazil
• Rest of South America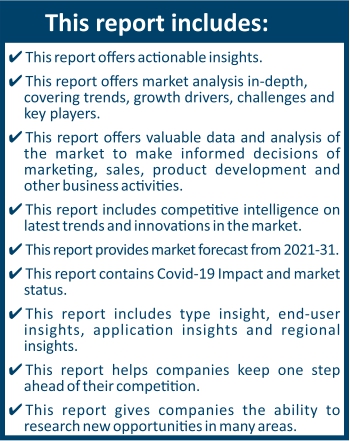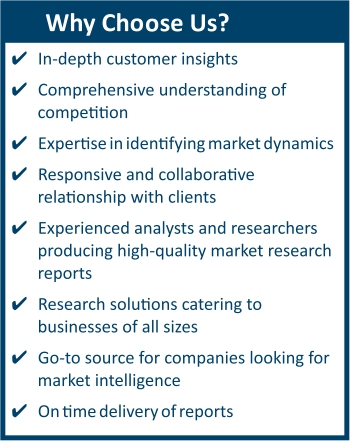 Frequently Asked Questions (FAQ) :
Laser Eyewear Market is projected to reach USD Million by 2031, growing at a CAGR of 7.3%