The digital promotion of products or services, mostly through the internet, but also via mobile phones, advertisement displays, and any other new digital channel, is known as internet advertising. SEO (Search engine optimization), content marketing, content management, display advertising, campaign marketing, data-driven marketing, social media marketing, e-commerce marketing, social media optimization, e-books, e-mail direct marketing, and optical discs and games are all popular digital marketing methods. Furthermore, non-internet platforms that supply digital media, such as mobile phones (SMS and MMS), call-backs, and on-site mobile ring tones, are rapidly being included in digital marketing.
The global Internet Advertising market worth $1.06 Trillion by 2031, growing at a CAGR of 10.34%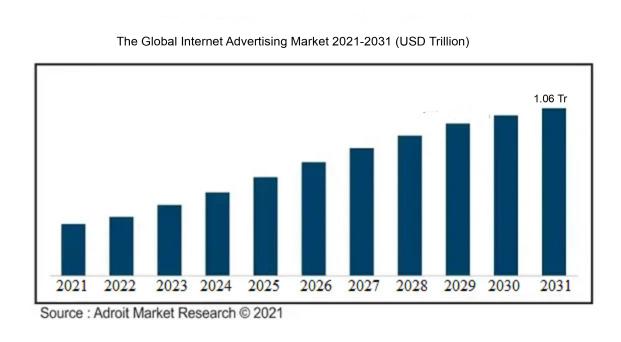 Impact of Covid-19
Following COVID-19, the value of the online advertising industry is expected to rise from $359 billion in 2020 to $1,089 billion by 2028, expanding at a CAGR of 17.2 percent. The current projection for 2028 is greater than the pre-COVID-19 forecasts. The COVID-19 outbreak has had little impact on the growth of the internet advertising industry. Given the economic effect of COVID-19, it is expected that many businesses would lower their advertising budget; nonetheless, the increase in social media traffic has provided new chances to communicate with online audiences while maintaining brand recognition. Furthermore, the coronavirus has spread uncontrollably, and governments all over the globe are still trying to contain it by restricting schools, public areas, and borders; as a result, all businesses and marketers have been compelled to alter their online marketing strategies. Furthermore, as a result of the epidemic, businesses are projected to invest more in online advertising, fueling market development. According to the IAB (Interactive Advertising Bureau), traditional TV ad spend is predicted to drop by 24% in 2020 compared to 2019, but connected TV ad spend is expected to increase by 19% year over year.
The search engine marketing sector had the highest growth rate in the internet advertising market in 2020
Due to a surge in the number of consumers who purchase and research things online, the search engine advertising or search engine marketing segment had the highest growth in the internet advertising business in 2020, and is anticipated to maintain its dominance in the next years. Furthermore, the demand for global firms to be more accessible, searchable, and visible on the internet is driving the search engine advertising industry to flourish. The social media advertising industry, on the other hand, is expected to grow at the quickest rate due to the growing popularity of social media platforms.
Clicks segment had the highest growth rate in the internet advertising market
Clicks and display advertisements are two of the most visible types of digital marketing endeavors. Clicks are more expensive than display advertising since they assure that the client is sent to the advertiser's website. Clicks, on the other hand, deliver a greater return on investment. Lower prices per click came from decreases in digital marketing spending across the board. As a consequence, advertisers might get more clicks for the same price. Proactive marketers with a long-term perspective are taking advantage of decreasing click prices to optimize their marketing strategy and stand to benefit the most when conditions improve. When the economy improves, continued investment in digital marketing methods will ensure that such marketers have a strong memory for their products or services. Furthermore, the decreasing costs of digital
Retail & consumer goods segment had the highest growth rate in the internet advertising market
The Global Retail & Consumer Goods (vertical) segment is predicted to be worth US$78.7 billion in 2020 and is expected to rise to US$158.3 billion by 2026, representing a compounded annual growth rate of 11.9 percent throughout the research period. The most significant regional market for Retail & Consumer Goods is China, which will account for 36.1 percent of global sales in 2020. China is on track to have the fastest compounded annual growth rate of 15.3 percent over the analysis period, reaching US$76.7 billion by the conclusion of the term.
North American Market had the highest growth rate in the internet advertising market
Because of the increase in digital advertising spending, North America dominates the online advertising business. This is a crucial factor driving the market's expansion in this region. The digital advertising and marketing sector in the United States is approximated to be worth $155.3 billion by 2021. The country presently controls 38.6 percent of the global market. With a CAGR of 18.4 percent throughout the examined period, China, the world's second largest economy, is predicted to reach a market size of US$254.9 billion in 2026. Other notable global markets include Japan and Canada, which are expected to increase at 7.6 percent and 8.1 percent, respectively, throughout the analyzed period. Within Europe, Germany is predicted to grow at a 5.8% CAGR, while the remainder of the European market (as defined in the study) is expected to reach US$288.5 billion by the conclusion of the study period. Developed countries like the United States, Canada, Japan, and Europe are important revenue generators in the global digital advertising and marketing industry. High connected device penetration, a well-established digital ecosystem backed by significant media organizations and ICT service providers, and a strong focus on digital media campaigns among businesses are all contributing to the digital ad market's growth and advancement in developed countries. Per capita spending on connected devices in developed countries remains high, with a significant portion of customers purchasing mid- to high-end devices for a range of purposes. Buyers choose products with sophisticated features and functions, and pricing is mostly irrelevant because the bulk of customers are rich.
Market Size & Forecast
The technique of utilizing the internet as a medium to deliver marketing or promotional messages to a specific audience is known as internet advertising. By encouraging the targeted client to do a certain action, such as completing a purchase, it enhances website traffic and brand visibility. It's one of the most effective ways for a business to acquire new customers, expand its reach, and diversify its revenue streams. Businesses reach out to internet shoppers and information seekers through e-newsletters, search engines, appropriate websites, and online versions of magazines and newspapers, which employ internet advertising (such as banners, pay-per-call adverts, pay-per-click advertisements, and pop-ups). Internet advertising not only assists businesses in locating the right audience, but it also provides a quick and easy way to keep the target audience engaged. Technological advancements in the internet, combined with its increasing commercial use and the rapidly growing number of internet users global, have shaped the evolution of online advertising and produced various forms of digital advertising, as well as spawned new advertising business models, market levels, and players over time. Commercials for mobile devices include click-to-download, click-to-call, image text, and banner ads. Furthermore, consumers prefer smartphone devices to laptops or desktop PCs because of their ease and portability. Mobile platforms are anticipated to develop financially since equivalent procedures can be carried out on the former. Furthermore, the 6-second commercial is gaining popularity on a variety of social media platforms.
The global internet advertising industry is growing due to reasons such as widespread smartphone usage, the introduction of high-speed internet, the proliferation of social media, an increase in advertising spending on digital media across many sectors, and the popularity of streaming platforms. Furthermore, the increased interest of company owners in online advertising as a result of COVID-19 to boost brand recognition and obtain a competitive edge promotes industry growth. However, the increasing use of ad-blockers to prevent online advertising stifles industry development to some extent. On the contrary, the rise of advertising automation is expected to provide up attractive chances for industry expansion. Furthermore, firms are expected to increase their use of identity-based pay-per-click marketing in order to achieve higher marketing success. The usage of smartphones has increased fast, and the way customers connect with various brands or sellers has changed as a result of smartphones' access to high-speed internet. This element is projected to boost the expansion of the internet advertising industry, as it has become critical for companies to understand customers' interests through smartphone adverts and to influence their purchasing decisions. Smartphones enable advertisers to interact with people who really desire to associate with their brands through real-time marketing chances. In addition, market participants are developing novel online advertising solutions in response to the growing demand for smartphone-based internet advertising, which is expected to propel the internet advertising sector even higher.
Owing to the large number of major firms working on a global basis, the internet advertising business is extremely competitive. The market looks to be fairly consolidated, with prominent competitors pursuing important strategies such as mergers, acquisitions, and service innovation. Google LLC, Facebook Inc., and Twitter Inc., Microsoft Corporation, Amazon.com Inc. are among the market's key participants. Among the most recent advancements are:
Recent Innovations in the Global Internet Advertising Market:
In February 2021, D.A.Consortium Inc. announced that Spotify AB has recognized it as a Spotify Advertising Partner. Through its DSP MarketOne, DAC will work directly with Spotify to deliver reservations-based marketing. In October 2020, Microsoft Advertising enabled multi-factor authentication in Microsoft Advertising online. All users that sign in using a third-party application that uses the Microsoft API will now be able to employ multi-factor authentication. Acxiom Corporation, LinkedIn Corporation, Tencent Holdings Ltd., Sohu.com, Inc., Alibaba Group Holding Limited, SXM Media, and TradeDoubler AB are some of the other companies.
Internet Advertising Market Scope
| | |
| --- | --- |
| Metrics | Details |
| Base Year | 2022 |
| Historic Data | 2021-2022 |
| Forecast Period | 2022-2031 |
| Study Period | 2021-2031 |
| Forecast Unit | Value (USD) |
| Revenue forecast in 2031 | $1.06 Trillion |
| Growth Rate | CAGR of 10.34% during 2021-2031 |
| Segment Covered | Based on platform Mobile Ad, Regions |
| Regions Covered | North America, Europe, Asia Pacific, South America, Middle East and Africa |
| Key Players Profiled | Alibaba,Amazon,Apple Inc.,Applovin Corporation,Baidu,Facebook Inc.,Google, Inc.,Microsoft Corporation,Nokia,Sina,Tencent,Twitter,Verizon,Yahoo! Inc. |
Key Segments of the Global Tabletop Kitchen Products Market
Ad Format Overview (USD Trillion)
Social Media advertising
Search Engine marketing/ advertising
Online Classified ads
Video advertising
Mobile Advertising
Display advertising
Pricing Model Overview, (USD Trillion)
Cost per thousand clicks
Performance based
Hybrid
Others
Enterprise Size Overview,(USD Trillion)
Industry Vertical Overview, (USD Trillion)
Automotive
Retail & Consumer goods
IT & Telecom
Education
Healthcare
Media and Entertainment
BFSI
Others
Regional Overview, (USD Trillion)
North America
Europe
Asia pacific
MEA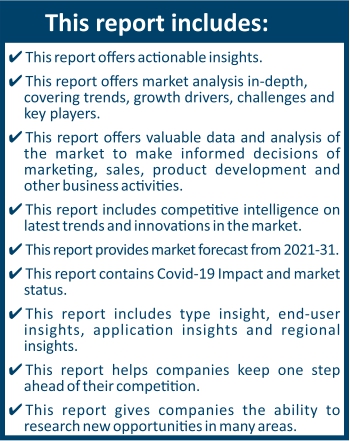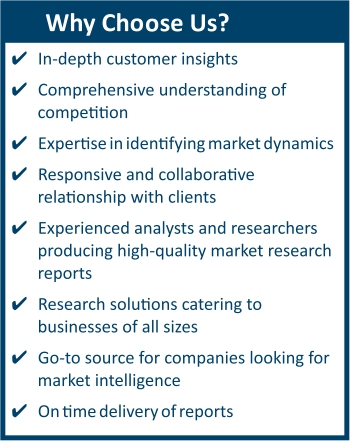 Frequently Asked Questions (FAQ) :
The internet advertising market growth will increase by $1.06 Trillion during 2022-2031.
The internet advertising market is expected to grow at a CAGR of 10.34% during 2022-2031.
North America region is expected to hold the largest market share in forecast period 2022-2031.
The internet advertising market is studied from 2021- 2031.
Alibaba,Amazon,Apple Inc.,Applovin Corporation,Baidu,Facebook Inc.,Google, Inc.,Microsoft Corporation,Nokia,Sina,Tencent,Twitter,Verizon,Yahoo! Inc.