Rising demand for self-service and vending kiosks, growing focus of enterprises on providing enhanced shopping experience is driving the global interactive kiosk market.
Covid-19 Impact & Market Status
The escalating challenges caused by the COVID-19 epidemic have boosted the use of self-checkout machines to minimise human interaction. Because self-checkout kiosks maintain social distance in businesses, they allow for a little human connection.
In response to the COVID-19 epidemic, industry providers have released a variety of innovative solutions and technologies aimed at promoting the adoption of and benefits provided by interactive kiosks to clients. The COVID-19 epidemic has quadrupled vendor R&D investment and innovation. Kiosk systems with temperature sensors, PPE-dispensing kiosks, smart kiosks that collect swab samples for COVID-19 tests, and mobile testing kiosks, for example, are some of the most recent solutions introduced by market vendors. To achieve a large market in the next years, manufacturers are likely to continue concentrating on product innovation and development.
ATMs Segment is Striding Forward With Confidence
The global interactive kiosk market is classified into self-service kiosks and ATM's on the basis of type. Among these, in 2021, the Automated Teller Machines (ATMs) category dominated the market, accounting for more than 49.5 percent of total revenue. The market for ATMs is predicted to rise as a result of digital transformation efforts and increased ICT investment. Customers nowadays demand convenient and quick service without having to wait in lengthy lines or travel significant distances. This client need is efficiently met by interactive kiosks. Customers also prefer self-service, which is one of the main reasons for the BFSI sector's expanding self-service culture.
Windows Components in Software Segment Accounted for Highest Market Share
The global interactive kiosk market is classified into software and hardware on the basis of component. The software segment is further classified into Windows, Android, Linux, and other software platforms. Among these, Windows held the biggest market share, but Android is predicted to expand at the fastest CAGR throughout the projection period. The use and integration of interactive self-service kiosks in product/service delivery will result in lower delivery costs.
They will also allow the company to provide clients with customised programmes. The major goal of deploying interactive self-service kiosks has shifted from customer assistance to consumer engagement. Companies can also assess system performance, identify and plan repairs for enhanced kiosk uptime through remote monitoring and proactive maintenance of interactive kiosks.
BFSI Industry Successfully Rode Out The COVID-19 Storm.
In 2021, the BFSI category led the market, accounting for more than 51.0 percent of worldwide revenue. The growing need for self-service technologies in the BFSI sector is projected to drive the segment's growth
It provides method finding and directory solutions in the tourism and transportation sectors to seek addresses and guide travellers. It also features a parking management and ticketing system. Continuous technological advancement broadens the application breadth and opens up new prospects in a variety of industries. Magic mirror smart technology is capturing the interest of fashion store buyers. Kiosks aid inpatient care and telemedicine.
North America And Europe Saw High M&A Activities
North America and Europe are likely to account for a substantial market share due to strong norms and laws governing data privacy and security. The Asia Pacific region's market is predicted to develop at the quickest rate during the forecast period owing to the rise of the organised retail, BFSI, tourism, and healthcare sectors. Furthermore, growing consumer spending power, improved living standards, GDP growth, and expanding product sales are likely to fuel regional market expansion in the coming years.
The increased need for automated systems stimulates the expansion of the interactive kiosk market, as the self-service machines' flawless performance improves overall customer satisfaction and decreases operating time when compared to manual services.
Owing to benefits such as enhanced shopping experience, minimal investment, enhanced applications, efficient touch screen display, and innovative glass technology as opposed to conventional ones, the interactive kiosks is experiencing rapid adoption thus fostering progress in global interactive kiosk market.
The factors such as growing retail stores, reduced investment costs as opposed to conventional channels, innovative breakthroughs in touch screen display and glass technology is boosting the global interactive kiosk market.
The advantages such as improved customer experience, better platform for branding than conventional channels, reduce employee work pressure, increased sales, assured privacy and security, reduced business costs and improved efficiency encourage further adoption of interactive kiosks.
The industry has grown rapidly in recent years due to significant advancements in payment and security technology. Many self-service kiosk manufacturers will continue to maximise the possibilities of these technologies and are likely to incorporate them as a necessary component of their product offering. Interactive kiosks allow to avoid long lines at public venues such as enquiry desks at train stations, banks, and shopping malls, as well as check-in counters at airports. They aid in the reduction of paperwork related with visitor data gathering and the enhancement of visitor experience in areas such as hospitals and government offices.
An interactive kiosk is a public-sector self-service device or computer terminal that allows consumers to engage with digital material and information via a user-friendly interface. Retail sales, bill payment, navigation, information exchange, and tourism all make use of interactive kiosks. These kiosks are employed in a variety of industries, including healthcare and travel, since they make it easier for consumers to provide personal information.
Interactive kiosk technology has emerged as a new segment of the retail industry. Such technologies deliver a moving brand experience both inside and outside of a physical site. As a result, the use of interactive systems in retail applications is likely to drive the growth of the interactive kiosk market.
However, stringent government rules and high initial investments are hampering the global interactive kiosk market growth. Furthermore, the trend in consumer preference toward self-service systems is fuelling the expansion of the interactive kiosk market, as these systems provide customers with quick and easy services without the participation of a person and eliminate waiting time. The rapid advancement of touch-enabled technologies drives the growth of the interactive display market. Also, advancements in interactive kiosk technology, such as tele-kiosks with global positioning system (GPS) technology are anticipated to be growth opportunity for the global interactive kiosk market.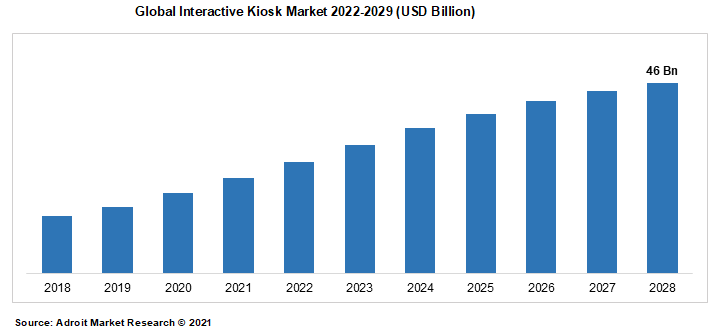 The Global Interactive Kiosk Market is characterised by the existence of a few key companies who control a large portion of the market. Some of the primary techniques used by big corporations to increase their market position include new product releases and technological alliances. Key industry participants are also substantially investing in R&D initiatives and focused on developing and offering distinctive and cost-effective self-service solutions. The enterprises are primarily focused on product innovation and successful distribution through a broad network of partners in a variety of countries, including the United States, Germany, India, and Brazil. NCR Corp., Diebold Nixdorf AG, ZEBRA Technologies Corp., Advanced Kiosks, Embross Group, GRG Banking, and IER SAS are some of the prominent companies in the worldwide interactive kiosk industry.
Latest Innovations In Global Interactive Kiosk Market: A Snapshot
In October 2019, Olea Kiosks developed the Franklin Bill Pay kiosk as the newest addition to its self-service line-up. This secure and versatile kiosk is built to handle payments of any kind, anywhere.
Interactive Kiosk Market Scope
| | |
| --- | --- |
| Metrics | Details |
| Base Year | 2022 |
| Historic Data | 2021-2022 |
| Forecast Period | 2022-2032 |
| Study Period | 2021-2032 |
| Forecast Unit | Value (USD) |
| Revenue forecast in 2031 | US$ 45.8 Billion |
| Growth Rate | CAGR of 5.3 % during 2022-2031 |
| Segment Covered | by Type, by Offering, by Location, by Panel Size, Regions |
| Regions Covered | North America, Europe, Asia Pacific, South America, Middle East and Africa |
| Key Players Profiled | Diebold Nixdorf, Incorporated, Embross, Frank Mayer and Associates, Inc., Source Technologies, Meridian Kiosks, Aila Technologies, Inc., Olea Kiosks Inc. |
Key Segments of the Global Interactive Kiosk Market
Type Overview, 2022-2029 (USD Billion)
Component Overview, 2022-2029 (USD Billion)
End Use Overview, 2022-2029 (USD Billion)
Regional Overview, 2022-2029 (USD Billion)
North America
Europe
Germany
France
UK
Rest of Europe
Asia Pacific
China
India
Japan
Rest of Asia Pacific
South America
Mexico
Brazil
Rest of South America
Middle East and South Africa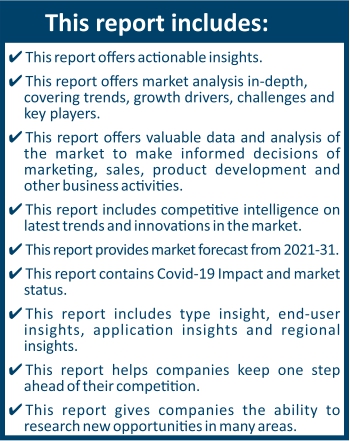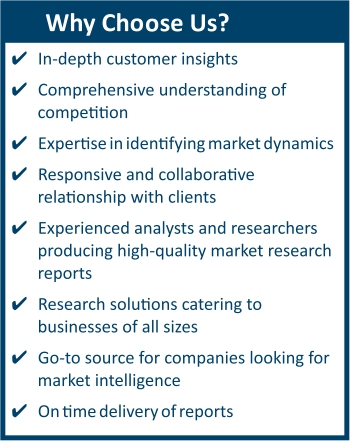 Frequently Asked Questions (FAQ) :
The market value of interactive kiosk market in 2029 was 33.52 Bn.
The interactive kiosk market is growing at a CAGR of 7.3% over the forecast period.
North America and Europe dominated the market for interactive kiosk market and accounted for the largest revenue share.
The top companies that hold the market share in interactive kiosk market are NCR Corp., Diebold Nixdorf AG, ZEBRA Technologies Corp., Advanced Kiosks, Embross Group, GRG Banking, and IER SAS.
To get latest version of interactive kiosk market report can be obtained on demand from the website.