The global Industrial Air Filtration market is projected to reach USD 53.9 billion by 2030, growing at a CAGR of 4.65 %
The global industrial air filtration market size surpassed 3.50 billion in 2019 and the demand is likely to rise pertaining to factors such as rapid growth in industrialization in developing nations, urbanization and rising environmental distresses. Government initiatives to reduce the air pollution caused by manufacturing industries is anticipated to increase demand for industrial air filtration products over the coming years. Stringent government rules relating to industrial waste management will further drive.
The purpose of the report is to estimate the market size for global industrial air filtration industry and the future growth potential of the market for industrial air filtration across various segments, such as application, product, and the geography. Air filtration systems majorly includes purifiers & air cleaners with various peripherals attached to increase efficiency of the system. They safeguard occupants, process, and equipment's by eliminating dust & toxic particles from indoors & workspaces.
Over the past few years, growth in manufacturing sector worldwide has degraded the eco system by free flow of industrial gases in natural air. The growth in jobs principally in low income countries such as India, China, etc. is very dangerous and a possible threat to the ecosystem as these industries in the region suffer from unchecked pollution norms. The massive movement of industrialization across various geographic regions has hampered the air quality, both outside and inside the manufacturing site. Various initiatives are being taken to control air pollution from external sources such as automobiles and many more.
Occupational safety norms & stringent policies regulating imposing set of rules for maintenance of indoor as well as outdoor air quality is expected to support the growing demand for industrial air filters in coming years. Rising concerns of mitigating the hazardous effects of contaminants in air is expected to offer lucrative opportunity for the industry in coming years.
In order to guarantee healthy working conditions for the workers, numerous industries like chemicals, pharmaceuticals and many more opt for industrial air filtration systems. Rapid adoption coupled with construction of new facilities has led to an increased demand for filtration products in areas such as storerooms & manufacturing units.
Industrial Air Filtration Market Scope
| | |
| --- | --- |
| Metrics | Details |
| Base Year | 2020 |
| Historic Data | 2018-2019 |
| Forecast Period | 2021-2028 |
| Study Period | 2018-2028 |
| Forecast Unit | Value (USD) |
| Revenue forecast in 2028 | USD 3.50 billion |
| Segment Covered | Product, Application, Regions |
| Regions Covered | North America, Europe, Asia Pacific, South America, Middle East & Africa |
| Key Players Profiled | Pall Corporation, Flanders Corp., Freudenberg Group, Cummins Filtration, SPX, American Air Filter Company, Inc., Air Filter Industries Pvt. Ltd., Air Flow Systems Inc., MANN+HUMMEL, ALFA LAVAL, Parker Hannifin Corp, Camfil are the major players present within the global industrial air filtration market. |
Key Segments of the Global Industrial Air Filtration Market
Application Overview, 2018-2028 (USD Million)
Cement
Food
Metals
Power
Pharmaceuticals
Agriculture
Paper & Pulp and Woodworking
Plastic
Others
Product 2018-2028 (USD Million)
Dust Collectors
Mist Collectors
HEPA Filters
CC&F
Baghouse Filters
Regional Overview, 2018-2028 (USD Million)
North America
Europe
UK
Germany
France
Rest of Europe
Asia Pacific
China
Japan
India
Rest of Asia-Pacific
Middle East and Africa
GCC
South Africa
Rest of Middle East and Africa
South America
Brazil
Mexico
Rest of South America
Important Companies in Global industrial air filtration market
Donaldson Company
Cummins Filtration
Pall Corporation
Freudenberg Group
SPX
Flanders Corp.
American Air Filter Company, Inc.
Air Filter Industries Pvt Ltd.
Air Flow Systems Inc.
CAMFIL AIR FILTRATION INDIA PVT LTD
MANN+HUMMEL
ALFA LAVAL
Parker Hannifin Corp
Reasons for the study
The purpose of the study is to give an exhaustive outlook of Industrial Air Filtration Market Benchmark yourself against the rest of the market.
Ensure you remain competitive as innovations by existing key players to boost the market.
What does the report include?
The study on industrial air filtration Market includes qualitative factors such as drivers, restraints, and opportunities.
The study covers the competitive landscape of existing/prospective players in the industrial air filtration industry and their strategic initiatives for the product development.
The study covers a qualitative and quantitative analysis of the market segmented based on product, and application. Moreover, the study provides similar information for the key geographies.
Actual market sizes and forecasts have been provided for all the above-mentioned segments.
Who should buy this report?
This study is suitable for industry participants and stakeholders in the global industrial air filtration Market. The report will benefit: Every stakeholder involved in the industrial air filtration market.
Managers within the industrial air filtration industry looking to publish recent and forecasted statistics about industrial air filtration market.
Government organizations, regulatory authorities, policymakers, and organizations looking for investments in trends of global industrial air filtration market.
Analysts, researchers, educators, strategy managers, and academic institutions looking for insights into the market to determine future strategies.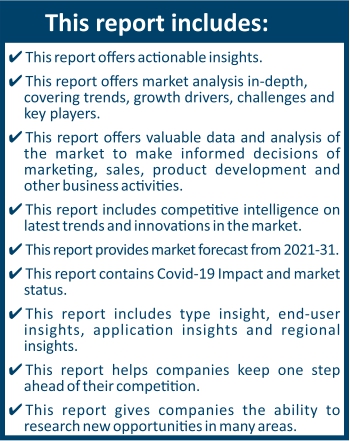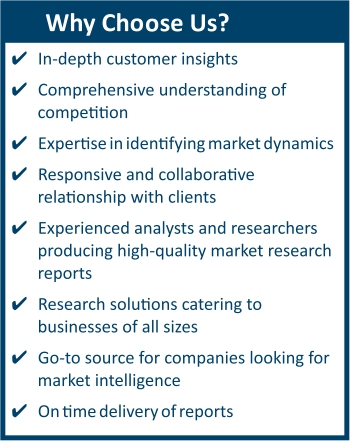 Frequently Asked Questions (FAQ) :
Europe dominated the market for industrial air filtration market and accounted for the largest revenue share.
To get latest version of industrial air filtration market report can be obtained on demand from the website.
The base year for the report is 2021 in industrial air filtration market.
Cement industry is also one of the leading end user of air purification systems. Rising demand for the construction of institutional buildings healthcare infrastructure is expected to fuel the market by 2025. Healthcare industry in emerging countries such as China, India, and various south east Asian countries are showing potential growth which is projected to support the growth of market by 2025. The healthcare industry in India is expected to grow by approximately USD 120 billion in 2017-2020. Such factors are expected to show growth of cement industry supporting demands for industrial air filtration.
Asia Pacific is known as the global growth engine for the construction sector. The market is therefore, expected to project tremendous growth. Countries such as China and India, among others, have witnessed substantial growth in the construction output in past few years. The Chinese construction industry output has significantly grew by almost USD 1.16 trillion from 2014 to 2017
Cement production (Million tons)

2014

2015

2016

China

2480

2350

2410

India

260

260

290

EU28

167.2

166.8

169.1

USA

83.2

83.2

85.9

Turkey

71.2

71.2

75.4

Indonesia

65

65

63

Saudi Arabia

55

55

61

Brazil

72

72

60

Russian Federation

68.4

69

56
The global industrial air filtration market consists of well-established global companies. Key players within the market are CAMFIL AIR FILTRATION INDIA PVT LTD, Flanders Corp., Parker Hannifin Corp, ALFA LAVAL, Donaldson Company, Air Filter Industries Pvt Ltd. and Freudenberg Group.
Major players in the marketplace are focusing on M&A to increase their reach in the market. In 2017, Parker completed the acquisition of CLARCOR Inc., a prominent producer of filtration products, for an estimated amount of USD 4.3 billion. The acquisition benefited streamlining the product portfolio of the company and also helped in fulfilling customer requirements for their purification needs.
Key palayers
Donaldson Company
Cummins Filtration
Pall Corporation
Freudenberg Group
SPX
Flanders Corp.
American Air Filter Company, Inc.
Air Filter Industries Pvt Ltd.
Air Flow Systems Inc.
CAMFIL AIR FILTRATION INDIA PVT LTD
HEPA (High Efficiency Particulate Filters) filters dominated in 2017 by contributing maximum revenue share and is expected to emerge as a fastest growing segment by 2025. These filters are extremely efficient and are widely used in almost every air purification system. The HEPA filters are designed from 1000's of fine fibers and offer high purification standards for industrial applications. Maximum efficiency of 99.99% in comparison with to other counterparts make HEPA the best favored filter in cleanrooms.
In the year 2017, food segment contributed majority of market share and is predictable to grow with the same trend by 2025. With continuous innovation in manufacturing processes of food products in terms of their design and characteristics, there is a constant demand for air filters in the production facilities.
Requirement of minimal microbial air count in order to maintain optimal quality of raw materials and finished foods is anticipated to fuel the segment growth over the forecast period. Additionally, foundation of new production facilities worldwide are also likely to increase the application of air filtration products and accessories in near future. For instance, in July 2018, Walmart inaugurated its own milk processing facility in Fort Wayne, Indiana. in July 2018, Coca-Cola opened a new production site in Yunnan, China. Such developments are predictable to fuel the demand in near future.
In 2017, Europe dominated the global market, however APAC is estimated show fastest growth in terms of CAGR by 2025. Government initiatives like The 2013 Clean Air Programme for Europe focused on improving ambient air quality standards. Numerous rules and regulations for industries mandate installation of air filtration systems in the facility. For instance, combustion plants with thermal input of higher than 50MW should comply with EU standards for emission of NOX, dust and SO2.
The APAC market is anticipated to project a lucrative CAGR over the study period. Rapid development in manufacturing sector in countries such as India and china is expected to drive the sales of industrial air filtration products in the region. Increasing per capita income coupled with high salaries offered by foreign companies investing in APAC has resulted in inclination towards manufacturing sector. Furthermore, commercial spaces by leading IT companies in IT hubs across various countries is also expected to increase demand.
China is likely to emerge as a global hub for air filtration equipment production due to its economies of scale and bulk manufacturing. Moreover, china is also home to various pharmaceutical contract manufacturing companies which are major users of these air purification systems hence is expected to fuel the regional growth by 2025.