Proper storage is required due to advantages such as how food goods are affected by the material, packing, and storage conditions, particularly temperature and humidity. These containers are frequently used to hold food, drinks, cosmetics, and pharmaceuticals.
One of the materials used to create household containers is polycarbonate. Other materials include polypropylene and polyethylene. Plastic containers are becoming more and more popular as they become stronger, lighter, and easier to transport and store.
The worldwide freight software market is exhibiting exceptional growth because of the quick adoption of freight software for cargo quoting, carrier selection, route planning, tracking, dispatching, inventory management, and other purposes.
Depending on the material, these storage units increase the product's shelf life. Food goods must be stored properly based on their packaging, material, and storage conditions, including temperature and humidity.
With the growing number of workers and dual-income households, people's spending capacity and willingness to buy unique and expensive products will increase in the near future, which will boost the market for household storage containers due to the increasing number of working people and dual-income households.
There are various household container types that come in transparent polycarbonate, translucent polypropylene, and white polyethylene colors. The durability, lightweight, and ease of carrying and storing plastic containers are boosting their popularity. These variables work together to propel the global market for household storage containers, resulting in an increase of USD XXX billion by 2029 and a yearly growth rate of XXX% for the forecast period.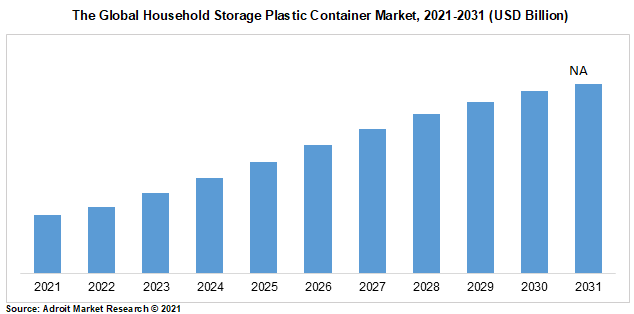 The goal of household storage containers is to keep goods with a long shelf life, such as food, for a long time. These storage containers can extend the shelf life of the product depending on its material. A food product's storage requirements depend on its material, packaging, and storage conditions, such as temperature and humidity. Food, beverage containers, cosmetics, medicines, and cosmetics are the most common items stored in these containers. Different types of food packaging and containers are available in various materials.
S.C Johnson & Son Inc., Rebbermaid, The Clorox Company, Tupperware, Lock & Lock, World Kitchen, IKEA System B.V, Thermos L.L.C., Zojirushi America Corporation, and other major companies dominate the global household storage container market.
Segment Analysis
Type Segment
PET dominated the market in 2019, accounting for 55.5% of global revenue. PET packaging for juice, carbonated soft drinks, and bottled water has many advantages for both producers and consumers. As well as being non-toxic, lightweight, and strong, PET is also recyclable. A majority of mineral water, soft drinks, and juices are packaged in PET containers. PET packaging is expected to expand over the forecast period due to increased consumption of bottled water and juice.
From 2019 to 2029, HDPE is expected to grow at a CAGR of 4.2%. Shampoos, detergents, household cleaners, and milk are packaged using HDPE. It is anticipated that the global cosmetic market will grow significantly over the forecast period, leading to an increase in HDPE container demand. Furthermore, the scope of HDPE packaging is expected to expand due to an increase in urbanization and spending on cosmetics and household cleaners.
End-use Segment
Drinks generated more than 50.0% of all worldwide sales in 2019. Due to the global bottled water market's explosive expansion in 2018, almost 600 million homes used bottled water. Over the forecast period, India and Thailand are expected to consume increasingly more soft drinks, increasing the use of plastic containers.
As part of the industrial segment, the market held a significant share in 2019 and is expected to expand by 3.3% by 2029.
North American Region to Render Ample Investment Avenues
North America already dominates the market for domestic storage containers, and it is anticipated that it will do so going forward. There is no denying that APAC, where both China and India are significant participants, dominates the plastic container market. In view of the fact that carbonated drinks are preserved in plastic containers, this expansion has been driven by the beverage industry. Due to an increase in the consumption of bottled water in the home, household storage containers are also in demand.
Covid-19 Impact & Market Status
The covid-19 epidemic has had a negative influence on companies all over the world and has particularly hurt the transportation sector, which has slowed the expansion of the worldwide freight software market. The COVID-19 pandemic had an effect on the world market for household storage containers because it caused a suspension of mobility and mobility restrictions for both domestic and international travel. The global market for residential storage containers is growing, meanwhile, and is anticipated to continue growing in the coming years as lockout limitations are eased.
This worldwide household storage container research is an in-depth analysis of both the present and future conditions of the huge commercial market around the world.
Latest Innovations in the Global Household storage plastic container Market: a Snapshot
• In the packaging sector, innovation is constant, making it challenging to keep up with the dynamically changing industrial landscape and recognise early developments that run the high risk of disrupting the sector if they are identified later.
• GlobalData's data-driven strategy enables clients by preemptively decoding disruptive packaging developments using a variety of different forward-looking information. The unique industrial innovation s-curve developed by GlobalData using patent data defines distinct innovation areas and their stage of development, i.e. whether they are emerging, accelerating, or mature.
Household Storage Plastic Container Market Scope
| | |
| --- | --- |
| Metrics | Details |
| Base Year | 2021 |
| Historic Data | 2019-2020 |
| Forecast Period | 2022-2029 |
| Study Period | 2019-2029 |
| Forecast Unit | Value (USD) |
| Segment Covered | Application, Location, End-User, Regions |
| Regions Covered | North America, Europe, Asia Pacific, South America, Middle East and Africa |
| Key Players Profiled | S.C Johnson & Son Inc., Rebbermaid, The Clorox Company, Tupperware, Lock & Lock, World Kitchen, IKEA System B.V, Thermos L.L.C., Zojirushi America Corporation, and other |
Key Segments of the Global Household Storage Plastic Container Market
Type Overview, 2019-2029 (USD Billion)
• High-density Polyethylene
• Low-density polyethylene
• Polyethylene Terephthalate
• Polypropylene
• Others
Application Overview, 2019-2029 (USD Billion)
• Online sales
• Offline sales
End Use Overview, 2019-2029 (USD Billion)
• Beverages
• Cosmetic
• Food
• Pharmaceutical
• Household Care
• Industrial
Regional Overview, 2019-2029 (USD Billion)
North America
• U.S
• Canada
Europe
• Germany
• France
• UK
• Rest of Europe
Asia Pacific
• China
• India
• Japan
• Rest of Asia Pacific
South America
• Mexico
• Brazil
• Rest of South America
Middle East and South Africa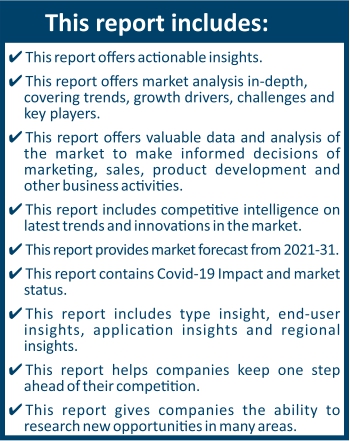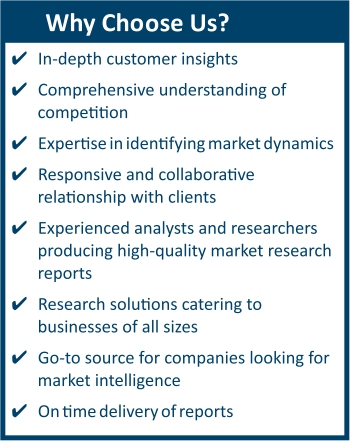 Frequently Asked Questions (FAQ) :
Household Storage Plastic Container Market is projected to reach USD XXX billion by 2029, growing at a CAGR of XXX%
The Household Storage Plastic Container market is growing at a CAGR of XXX% during the projection period
The top leaders analyzed in the Household Storage Plastic Container market study are S.C Johnson & Son Inc., Rebbermaid, The Clorox Company, Tupperware, Lock & Lock, World Kitchen, IKEA System B.V, Thermos L.L.C., Zojirushi America Corporation,