The increased demand for dependable and efficient transportation of hot oil from one location to another is the main reason driving the hot oil truck market's expansion. It also permits the speedy and secure transportation of hot oil through wells, tanker farms, and other relevant places. Its usage has thus increased across a variety of industries, including petrochemical products, energy & power, automobiles, aerospace & defence, etc. Furthermore, the safety regulations related to using these trucks have been improved by technological breakthroughs.
Because it is the most effective and economical method of moving hot oil over large distances, there is a demand for the hot oil truck market. Hot oil trucks employ insulated tanks with heat exchangers to help maintain the liquid's temperature at the right level for an extended period of time. This makes it a highly trustworthy solution for businesses operating across a variety of industries as it helps reduce losses caused by wastage during transportation. Furthermore, these vehicles have cutting-edge technology like GPS navigation, automated thermostat management systems, and more, all of which increase their efficiency.
Tankers known as "hot oil trucks" are specifically made to move hot oil from one location to another. These trucks typically include insulated tanks with heating elements inside to help keep the liquid's temperature at the right level for an extended period of time. Additional elements that can be added to the tanks to increase efficiency include automated temperature control features and GPS tracking devices. Numerous industries, including petrochemicals, energy & power, automotive, aerospace & defence, etc., heavily rely on hot oil trucks. Additionally, they are employed in the transportation of liquids including fuels, petrochemicals, and asphalt.
The Global Hot Oil Truck Market is anticipated to expand at a CAGR of roughly 7.4% from 2021 to 2031, from an estimated value of USD 830 million in 2021 to USD 1,385 million by 2031. The expanding oil and gas exploration operations across the globe are what is driving the market.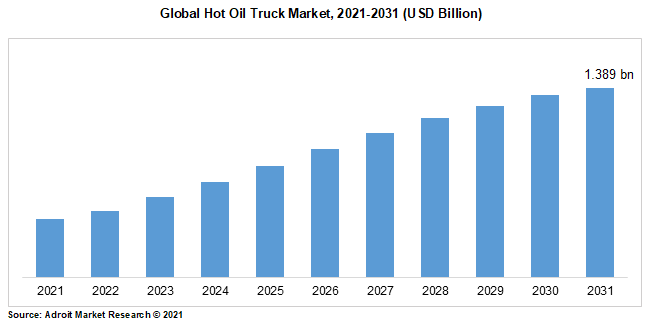 The high price of hot oil trucks and their scarcity restrain market expansion. The expensive cost of running and maintaining these cars has led to poor acceptance in certain locations, which has slowed the market's expansion. Further limiting the market for such trucks is the inability of their size to reach isolated places. Furthermore, strict pollution standards for these vehicles are anticipated to place additional restrictions on their adoption in numerous nations around the world. Conversely, over the projection term, upmarket growth is anticipated to be boosted by growing environmental protection consciousness. This trend is being driven by rising investments in the development of effective and environmentally friendly hot oil trucks. Also, the hot oil truck market is anticipated to benefit financially from the increased focus on adopting cutting-edge innovations for petroleum and gas exploration.
Halliburton Company, Weatherford International, Rosneft, Schlumberger Limited, Baker Hughes, and others are the key players in the market for hot oil trucks. To achieve a competitive advantage in the market, these firms are concentrating on the diversification of their product portfolio and strategic alliances. The study offers a thorough examination of how key macroeconomic and sector-specific factors are projected to influence the market's expansion over the course of the specified forecast period. The research also includes an analysis of the major market participants in the hot oil truck sector and a full regional segmentation.
Segment Analysis
The Square Tank Type emerged as the Most Lucrative Segment
The market for hot oil trucks is divided into two groups based on type: square tank type & oval tank type. Due to its affordability and low maintenance requirements, the square tank type is anticipated to dominate the market. This segment's uniform capacity, low coefficient of friction, and top performance are a few other contributing causes to its rise.
The Most Prominent Application is the Oil Well Segment
The market is divided into two categories based on applications: oil wells and natural gas wells. Due to a rise in oil exploration over the past several years, the oil well category is anticipated to dominate the global market. Additionally, due to a greater emphasis on the usage of hot oil trucks for the upkeep and repair of oil wells, this market is anticipated to rise significantly over the course of the projected period.
The North American Region to render Ample Financing Opportunities
Due to the presence of significant firms like Halliburton Company, Weatherford International, and Schlumberger Limited, North America is thought to provide the most revenue among the regions. There are numerous oil and gas well fields in the US, which is another factor promoting this region's growth.
COVID-19 Impact and Market Status
Hot oil truck demand has decreased as a result of the new coronavirus (COVID-19) epidemic, as many firms have either shut down or moved their activities online. The market for hot oil trucks worldwide has suffered as a result, and its growth rate has decreased. Additionally, the industry's prospects have been further hurt by enforced lockdowns, which prevented transportation activities, and rising fuel prices. Nonetheless, the market should be able to rebound soon with the progressive removal of these restrictions and an upsurge in the industrial level of production across numerous nations.
Recent Developments in the Hot Oil Truck Market
• A top US provider of hot oil truck services, Oilfield Trucking, LLC, bought Midland, Texas-based Hot Oil Solutions Inc. (HOS) in March 2019. They hope to increase their visibility and broaden their business activities in the Permian Basin region through this acquisition.
• To offer unique hot oil truck services in the US, Oilfield Trucking, LLC. and HOFTEC GmbH agreed to a long-term cooperation in April 2019. As a result, Oilfield Trucking was able to increase its clientele.
• Oilfield Trucking, LLC. was awarded a 1.5 Million Dollar contract in June 2020 to expand its hot oil truck fleet in the US with the addition of six new vehicles and four trailers.
• For its activities in the US, Oilfield Trucking, LLC. bought four custom hot oil vehicles and two trailers in March 2021.
• Oilfield Trucking, LLC. secured a three-year contract in February 2022 with a California-based energy corporation to offer hot oil truck services for its onshore and offshore activities.
Hot Oil Truck Market Scope
| | |
| --- | --- |
| Metrics | Details |
| Base Year | 2022 |
| Historic Data | 2020-2021 |
| Forecast Period | 2022-2031 |
| Study Period | 2020-2031 |
| Forecast Unit | Value (USD) |
| Revenue forecast in 2031 | USD 1,385 million |
| Growth Rate | CAGR of 7.4% during 2021-2031 |
| Segment Covered | Type, Application, Regions |
| Regions Covered | North America, Europe, Asia Pacific, South America, Middle East and Africa |
| Key Players Profiled | Halliburton Company, Weatherford International, Rosneft, Schlumberger Limited, Baker Hughes, and others |
Key Segments of the Hot Oil Truck Market
Type Overview, 2021-2031 (USD Billion)
• Square Tank Type
• Oval Tank Type
Application Overview, 2021-2031 (USD Billion)
• Oil Well
• Natural Gas Well
Regional Overview, 2021-2031 (USD Billion)
North America
• U.S
• Canada
Europe
• Germany
• France
• UK
• Rest of Europe
Asia Pacific
• China
• India
• Japan
• Rest of Asia Pacific
South America
• Mexico
• Brazil
• Rest of South America
• Middle East and South Africa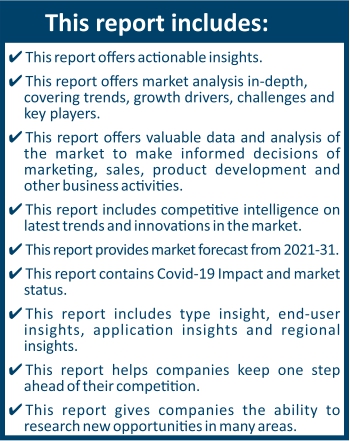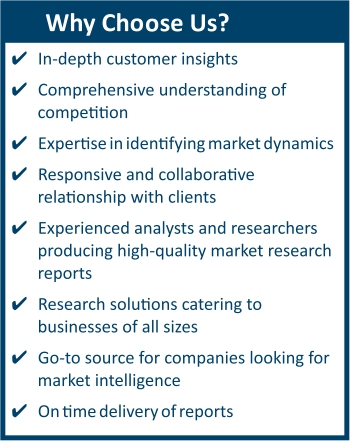 Frequently Asked Questions (FAQ) :
Hot Oil Truck Market is projected to reach USD 1,385 million by 2031, growing at a CAGR of 7.4%