The global home infusion therapy market was valued at USD 25.16 billion in 2020 and is projected to grow at a CAGR of 7.6% during the forecast period. Factors driving the growth of the home infusion therapy market include inclination towards home health care, growing hospital-acquired infections and rising number of enduring diseases.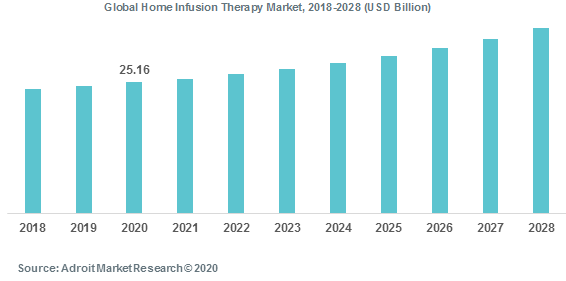 The global home infusion therapy market is segmented based on product and application. On the basis of product, the market is segmented into infusion pumps, intravenous sets, IV cannulas, and needleless connectors. The infusion pumps was the largest market in 2019. By application, the market is segmented into anti-infective, endocrinology, hydration therapy, chemotherapy, enteral nutrition, parenteral nutrition, specialty pharmaceuticals and others. The anti-infective segment accounted for the largest share of the global home infusion therapy market.
The size of the global market for Home Infusion Therapy is expected to reach $61.7 Billion by 2030, expanding at a compound annual growth rate (CAGR) of 7.9%.
Regionally, North America accounted for the largest market share of the global home infusion therapy market attributable to increasing acceptance of innovative technology in infusion pumps. Leading players of the global home infusion therapy market include B. Braun Melsungen, Fresenius Kabi, Baxter, Becton, Dickinson & Company, Smiths Medical, Eli Lilly & Company, Terumo Corporation, Caesarea Medical Electronics, ICU Medical, CareFusion Corporation among others.
Home Infusion Therapy Market Scope
| | |
| --- | --- |
| Metrics | Details |
| Base Year | 2022 |
| Historic Data | 2020-2021 |
| Forecast Period | 2022-2030 |
| Study Period | 2020-2030 |
| Forecast Unit | Value (USD) |
| Revenue forecast in 2030 | $61.7 Billion |
| Growth Rate | CAGR of 7.9% during 2021-2030 |
| Segment Covered | Product, Regions |
| Regions Covered | North America, Europe, Asia Pacific, South America, Middle East and Africa |
| Key Players Profiled | CVS/Coram, Option Care Health, CareFusion Corporation, BriovaRx/Diplomat (UnitedHealth Optum), PharMerica, Fresenius Kabi, ICU Medical, Inc., B. Braun Melsungen AG, Baxter, BD, Caesarea Medical Electronics, Smiths Medical, Terumo Corporation |
Key Segment Of The Home Infusion Therapy Market
Product Outlook, 2022–2030 (USD Million)
• Infusion Pumps
• Elastomeric Pumps
• Electromechanical
• Gravity
• Others
• Intravenous Sets
• IV Cannulas
• Needleless Connectors
Application, 2022–2030 (USD Million)
• Anti-infective
• Endocrinology
• Diabetes
• Others
• Hydration Therapy
• Athletes
• Others
• Chemotherapy
• Enteral Nutrition
• Parenteral Nutrition
• Specialty Pharmaceuticals
• Others
Route of Administration, 2022–2030 (USD Million)
• Intramuscular
• Subcutaneously
• Epidural
Regional Overview, 2022-2030 (USD Million)
North America
• US
• Canada
Europe
• Germany
• France
• UK
• Rest of Europe
Asia Pacific
• China
• India
• Japan
• Rest of Asia Pacific
South America
• Mexico
• Brazil
• Rest of South America
Middle East and South Africa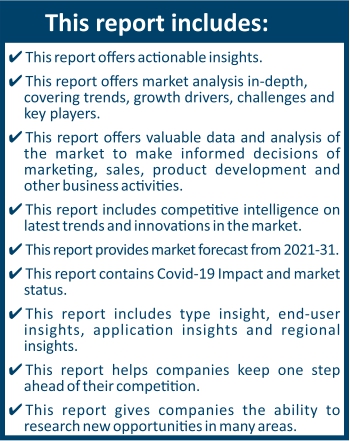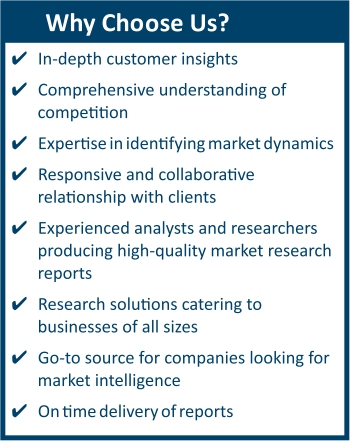 Frequently Asked Questions (FAQ) :
the home infusion therapy market is growing at a CAGR of 7.6% during the forecast period.
North America dominated the market for home infusion therapy market and accounted for the largest revenue share.
The base year for the report is 2019 in home infusion therapy market
Infusion therapy has drifted and progressed past the very first infusion therapies managed in at home: total parenteral nutrition (TPN) and antibiotics. As extensive tenure vascular admittance devices and smaller, new ambulatory pumps, infusers, and implantable pumps came into the market, patients have practiced better freedom. Nowadays, equipment's for infusion therapy are proficient in conferring the needs of medically urbane patients in the nonclinical location. Different home infusion pharmacies have recognized processes for managing services based on the kind of nursing care provided; nevertheless, no uniform process subsists for all providers, including acute care hospitals, to follow as patients are transferred from the hospital back to the homegrown with infusion therapy. Home infusion medicines are made and distributed by a registered pharmacy; though, home infusion nursing care can be delivered by nurses working with the pharmacy, a registered home health agency, or nurses functioning in a doctor's office or outpatient clinic site.
The anti-infective segment dominated the global home infusion therapy market in 2019. Information on home use of a mass of drug infusion treatments can be established in the literature. Undoubtedly, the utmost common group of drugs is antibiotics and other anti-infectives. Home antibiotic therapy is testified to be operational in above 90% of cases.
The safety and efficacy of anti-infective drugs in persons who are healthy in all respects excluding the infection being treated are well recognized, but their consumption in the home needs special care because of the incapacities of the patients treated, the host of therapies these patients might require, and the probable toxicity of many of the medications they take.
Healthcare distribution in the United States is swiftly changing with several forces pouring the change. The elderly population, almost half of which have a chronic health condition, has added to increasing healthcare costs. Healthcare workers are altering, including staff scarcities and the type of workforce desired. Yearly growth of healthcare outlay has exceeded the rate of inflation for several years, with the burden gradually take up by customers.
In the U.S. home infusion organizations are evaluating different forms of technology for instance interoperable equipment, mobile apps, smart pumps, telehealth and electronic health records. These technologies can augment continuity of care, permitting faster retorts to potential emergencies in the patient's household and better clinical choices through involvement of health data points.