The heating chambers (refractory vessel) that retain the heat and steel stock are known as heat treatment furnaces.
Covid-19 Impact & Market Status
The Covid-19 analysis focuses on the influence of the COVID-19 pandemic catastrophe on the market scenario. The financial impact of the Covid-19 epidemic on market segments, regional markets, and the industry as a whole is included in this analysis.
The global Heat Treating market is projected to reach USD 125,917 Million by 2028, growing at a CAGR of 4.5%
A thorough impact analysis is also included in the report, which considers all government policies implemented during the pandemic, temporary manufacturing unit shutdowns, current supply chain design, and their possible impact on total market growth.
The COVID-19 Impact Analysis Market Research will assist customers in better understanding worldwide demand for products and services, allowing them to develop effective business strategies to compete.
The corona virus outbreak wreaked havoc on many aspects of business as well as human activity. Governments in most regions of the world have put a complete ban on a variety of activities.
As a result, the research contains all relevant information on how the market has been affected and how this has influenced market growth. As COVID-19 re-spreads and increases in most of the world, the Heat Treatment Furnaces research demonstrates how the market will revive and how the market is already evolving.
Steel will continue to be the most favoured material.
In 2020, steel material accounted for more than 80% of the heat treating market. Steel's increasing use in numerous end-user sectors and machining applications is boosting product demand. Steel consumption is increasing in a number of emerging economies, which is helping to support their industrial development.
The most popular equipment type is a fuel-fired furnace.
The most prevalent form of furnace system used in the heat treatment process is a fuel-fired furnace. This is because it has a cheap running cost and is simple to maintain. The market is being supported by increased demand for various metals and alloys from the construction industry, as a result of rising investments in the building and construction industry, as well as infrastructure development in various nations.
Asia Pacific is expected to be the fastest-growing region.
Various government measures to further develop and improve these countries' manufacturing activities have accelerated the rise of industrial activity in these countries. Various Indian automobile businesses have begun researching the concept and revising and calibrating their manufacturing plans in the country in order to improve their car output.
Fuel is used to keep these containers warm (coal, gas, or electricity).
The design of the furnace is determined by the stock of steel that needs to be treated and the sort of treatment that has to be done. Heat treatment is the process of heating and cooling materials under controlled conditions to achieve specific mechanical qualities such as strength, flexibility, and hardness. Steel, cast iron, aluminium, copper, brass, and other metals are the most often utilised heat-treating materials in India.
Due to the demands of light-weight vehicles with higher fuel efficiency, the use of high-strength steel in the automotive sector has expanded at an exponential rate. The fast expansion of India's automobile industry has fueled demand for heat treatment. Many auto parts, including the transmission, suspension, engine, body structure, and brake systems, use heat-treated components.
Green technologies and procedures are being implemented by players in the Indian heat treating market to lower their environmental footprint. Companies are concentrating their efforts on expanding the use of natural gas-fired and electric-heated furnaces.
Key players in heat treating market include Bodycote Heat Treatments Ltd., Bluewater Thermal Solutions, Metcor Inc., Specialty Steel Treating, Euclid Heat Treating, Advanced Heat Treatment Corporation, Nitrex, Houston Heat Treat, Avdhoot Heat Treat Pvt Ltd., Team Inc., Peters Heat Treating Inc., Summitglow Ltd., Thermex Metal Treating Ltd., Advanced Heat Treat Corp., Metal Heat Co., Ltd., and Premier Thermal Solutions LLC.
Latest Innovations in the Heat Treating Market: a Snapshot
Automation is the Way Forward- Completely automated houses are becoming a reality thanks to smart technologies. Your HVAC unit can now be connected to other smart products in your home and respond automatically to weather conditions, preferences, and settings.
Geothermal HVAC Systems - Green or sustainable technology is the rage now and in the future. In the HVAC business, this means relying on a more efficient system while keeping the natural movement of air in mind.
Savings & Efficiency- Energy efficiency is the key to future HVAC systems. Because they are very efficient and do not require large ductwork, ductless systems are increasingly becoming the method of choice. This makes them simple to set up and inexpensive.
Heat Treating Market Scope
| | |
| --- | --- |
| Metrics | Details |
| Base Year | 2020 |
| Historic Data | 2018-2019 |
| Forecast Period | 2021-2028 |
| Study Period | 2018-2028 |
| Forecast Unit | Value (USD) |
| Revenue forecast in 2028 | USD 125,917 Million |
| Growth Rate | CAGR of 4.5 % during 2021-2028 |
| Segment Covered | By Material, By Equipment, By Furnace Type, By Application, Regions |
| Regions Covered | North America, Europe, Asia Pacific, Middle East and Africa, South America |
| Key Players Profiled | Bohler Uddeholm,Bluewater Thermal Solutions, American Metal Treating Inc., AjaxTocco International Ltd., Solar Atmosphere Inc, and Bodycote HeatTreatments Ltd., are some of the major players among others. |
Key Segments of the Heat Treating Market
By Material Type
By Process
Carburizing
Nitriding
Hardening
Tempering
Normalizing
Annealing
Others
By Equipment Type
Electrically Heated Furnace
Fuel-Fired Furnace
Others
By Application
Automotive
Aerospace & Defense
Machinery
Construction & Infrastructure
Metals
Others
By Region
North America
Europe
Asia Pacific
Latin America
Middle East & Africa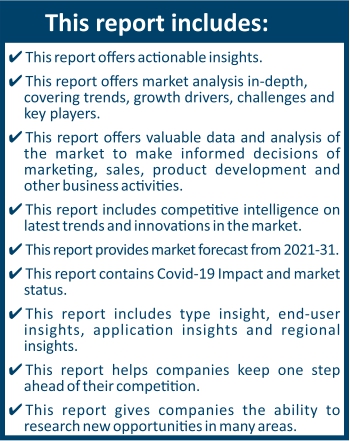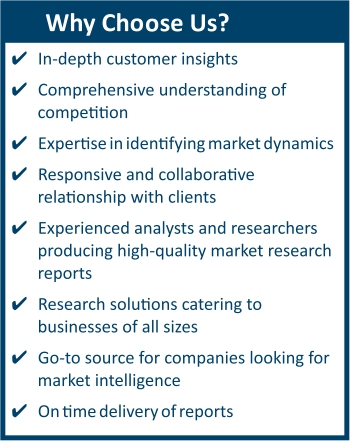 Frequently Asked Questions (FAQ) :
The global heat treating market size is expected to reach USD 123.5 billion by 2028.
The heat treating market is growing at a CAGR of 3.8% over the forecast period.
Asia-Pacific dominated the market for heat treating market and accounted for the largest revenue share.
The application of the heat treating market are Automotive, Aerospace & Defense, Machinery, Construction & Infrastructure, Metals & others.
The top companies that hold the market share in heat treating market are Bodycote Heat Treatments Ltd., Bluewater Thermal Solutions, Metcor Inc., Specialty Steel Treating, Euclid Heat Treating, Advanced Heat Treatment Corporation, Nitrex, Houston Heat Treat, Avdhoot Heat Treat Pvt Ltd., Team Inc.