The Global glass packaging market was valued at 92,078.1 USD Million in 2018. Glass containers are impervious to gases, moisture and microorganism. Rising demand of glass packaging material in alcoholic beverages, is boosting the overall global glass packaging market. Raw material is easily available in market for the preparation of glass. Glass is amorphous, brittle, transparent, and hard in nature. The composition of glass contains soda ash, cullet, sand and lime stone.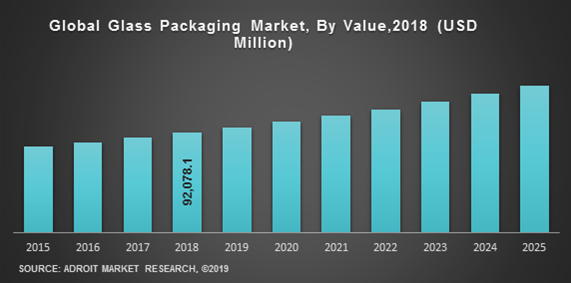 The preparation of glass is divided into four steps, such as melting, sharping, annealing, and finishing. Glass packaging is widely used for food packaging that is granted safe status by different FDA (Food and Drug Administration) authorities worldwide. Containers for food packaging are available in different shape and size such as bottles, vessels, and jars. These are most preferable option for the variety of food and non-food products. Glass packaging is used in various industries such as pharmaceutical, alcoholic beverages, and cosmetics, among others. In all the above mentioned industries, alcoholic beverage industry is dominating industry for the global glass packaging market. In pharmaceutical industry, various lab and storage containers are used which are made up of various type of glasses. Pharma industry is fastest growing segment for global glass packaging market.
Glass is recyclable material in comparison to plastic, but plastic has covered almost 50% of market in global packaging industry. Hence. This is the biggest hurdle faced by global glass packaging market. However, in case of recyclability glass is mostly preferable choice, it can be recycled again into containers. According to the All India Glass Manufacturer's Federation, every ton of glass recycled saves 1200 kilogram of virgin raw material, 322 KwH of energy, and 246 kilogram of carbon dioxide.
Throughout the world, Asia-Pacific is the largest growing market. In 2018, global glass packaging market revenue was 58,502.4 USD Million for Asia-Pacific region. In Asia-Pacific region, India and China are bolstering the glass packaging industry, because of developing economy and rising demand for safer packaging option in comparison to plastic. Furthermore, Europe is the fastest growing region in global glass packaging market.
Glass Packaging Market Scope
| | |
| --- | --- |
| Metrics | Details |
| Base Year | 2020 |
| Historic Data | 2018-2019 |
| Forecast Period | 2021-2028 |
| Study Period | 2018-2028 |
| Forecast Unit | Value (USD) |
| Revenue forecast in 2028 | USD 74.87 billion |
| Growth Rate | CAGR of 5.92 % during 2021-2028 |
| Segment Covered | By Product, By Application, Regions |
| Regions Covered | North America, Europe, Asia Pacific, Middle East and Africa, South America |
| Key Players Profiled | Owens Illinois Inc., Ardagh Group SA, Heinz Glas Gmbh, and Co. KGAA, Verallia, Vitro, Vidrala S. A., Nihon Yamamura Glass Co. ltd, BA Vidro, Allied Glass Containers ltd, Gerresheimer AG, VetroBalsamo Spa, Vetropack Holding Company, Verescence, Stolzle Glass Group, Luigi Bormioli Corporation, Piramal Glass, Zignago Vetro S. P. A.and many korai. |
Key segments of the global glass packaging market
Application Overview, 2015-2025 (USD Million) (Kilo Tons)
Alcoholic beverages (excluding beer)
Beer
Food & beverages
Pharmaceuticals
Others
Regional Overview, 2015-2025 (USD Million) (Kilo Tons)
North America
Europe
Asia Pacific
Rest of the World
Reasons for the study
Global glass packaging market is driven by the increasing demand for the product from alcoholic beverages and pharmaceuticals
Asia Pacific is the major market revenue generator and is also estimated to be the fastest growing region in global glass packaging market.
India is estimated to be the key center of attraction for the future glass packaging market. Government initiatives to reduce greenhouse emission is the key promoter behind this revolution.
There lies a huge scope for recycling since there is still a lot of glass ending up in the landfills. It is a crucial strategy to reduce the overall cost of glass packaging.
What does the report include?
The global glass packaging market study provides an in-depth analysis of the various application.
Drivers, restraints and opportunities for the market have been covered in the study
The study covers the different aspects of the value chain, Porters Five Forces, and vendor landscape analysis
The global glass packaging market report covers qualitative and quantitative analysis of the market segmented on the basis of application
Historical, current and forecast market data is provided for all the segments on a country basis
The study includes detailed profiles of key participants of the market based on product offerings, geographical presence, financial performance and recent initiative
Who should you buy this report?
The global glass packaging market study meets the needs for various parties including government and non-government associations, consultants , analysts, researchers and academicians
The report is also suitable for companies that are currently operating in the market as well as those looking to integrate their operations in the packaging industry.
Moreover, the study can also help new entrants take informed decisions about venturing into the market.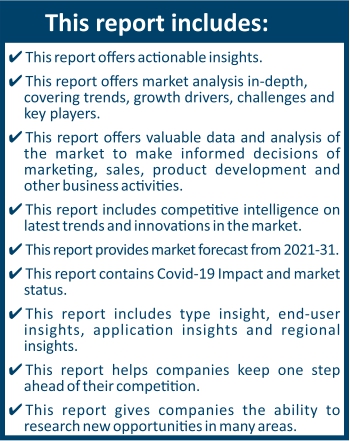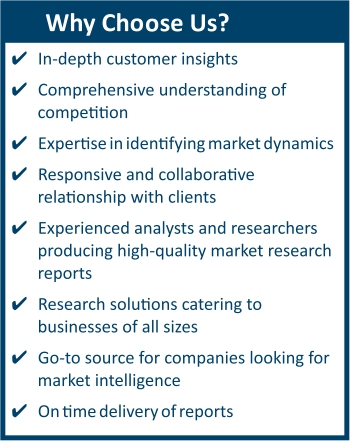 Frequently Asked Questions (FAQ) :
The market value of glass packaging market in 2025 was USD 135,519.2 Million.
The glass packaging market is growing at a CAGR of 5.7% over the forecast period.
The application of the glass packaging market Alcoholic Beverages, Beer, Pharmaceuticals, Food and Beverages and other.
Asia-Pacific dominated the market for glass packaging market and accounted for the largest revenue share.
The top companies that hold the market share in glass packaging market are Owens-Illinois, Inc., Vidrala SA, Ardagh Packaging Group PLC, AGI Glaspac, Hindustan National Glass & Industries Ltd, Vitro, Consol Glass, Nampak Ltd, Amcor Ltd, Toyo Glass Co. Ltd. & among others.
Global glass packaging market is on peak because of rising demand for safer packaging in comparison to plastic. There are metal packaging also available in market, however metals show high reactivity with the product present in the packaging container. Glass is 100% recyclable packaging material and it can be re-used again for at least 40 times.
The Glass Packaging market is expected to grow at a CAGR of 5.92% to reach USD 74.87 billion in 2028.
Liquor industry (alcoholic beverage industry) is dominating the global glass packaging market because it helps in preserving the flavor and aroma of liquor. Demand for glass packaging in alcoholic beverage industry is increasing owing to the increased consumption of alcohol. Nearly 50% market is covered by liquor industry in global glass packaging market. In liquor industry beer market for glass packaging has highest share. Beer market covers almost 20% of the glass packaging industry.
Saverglass (global glass decorate specialist) invented ART & TOUCH, high precision finishing technology for decoration purpose.
Croxsons (Glass Bottle Manufacturers, UK) acquired glass furnace in China to produce wine bottles.
NNPB (narrow neck press and below) technology make glass containers lighter and thinner and it has high demand in the market, and this containers has same strength like other containers which is made by another technologies.
In 2019, Beatson Clark (glass manufacturer) at BrauBeviale (exhibition for beverage industry) showcased his newest standard and bespoke beer bottles and soft drink designs, decoration techniques and printed crown and brand new glass packaging.
Scientist in Yorkshire, are trying to develop laser technology so that they can bond metal and glass. So it will boost the global glass packaging market in forthcoming year. There are chances that it will cover all plastic share market, because plastic is banning in various country by the government because it is creating pollution and plastic is very hard to decompose due to its nature, hence, there will be more chances to develop global glass packaging industry worldwide.
Alcoholic beverage packaging market almost covered half of the global glass packaging market in 2018, and it is expected to show similar trend over the forecast period. Remaining other segment of global glass packaging market is also anticipated to grow in a similar way.
In pharmaceutical industry, vials and ampules are made up of glass material to protect the drug from air and prevent contamination as per strict guidelines from pharmaceutical regulatory authorities. These containers are enhancing the pharmaceutical glass packaging market globally.
Developing nations are a key factor for increasing demand of global glass packaging market. By, 2020 India will have more population and it will simultaneously lead to the demand for alcoholic and nonalcoholic beverages. Hence, it will contribute to the global glass packaging industry.
India is anticipating to grow on peak in Asia-Pacific region because of its developing economy and population. Rising demand of alcoholic beverage in developing economy such as China and India, contributes to the global glass packaging market.
In cosmetic industry glass packaging is widely used. Cosmetic products such as perfume and skin care routine creams require glass packaging container. Especially in case of perfume, glass packaging is required to protect its fragrance and also to make it more attractive. Hence, perfume glass packaging has highest share in cosmetic industry, and it is also contributing to the overall glass packaging industry.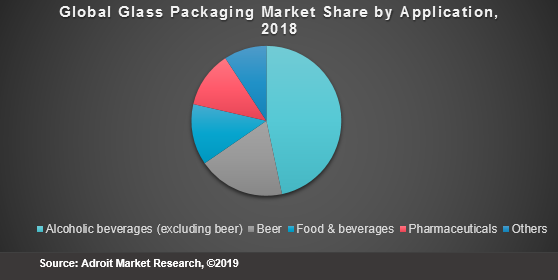 BRICS countries (Brazil, Russia India, china, and South Africa) are evolving market in glass packaging industry. Moreover other developing economies like Middle East, Africa, and South America are projected to show high demand for glass packaging in global glass packaging market.
Asia-Pacific is the largest growing market for glass packaging industry and it is anticipated to grow with the CAGR of 6.3%. In Asia-Pacific region, India and China are dominating the market of glass packaging industry. Rising demand for alcohol consumption and beverages are the key driver for the glass packaging market. India and China are the biggest market for glass packaging industry owing to the increased urbanization and population as well as increased disposable income.
India consumes at least 12 million tons plastic annually comparing global consumption of 285 million tons per year, Plastic consumption is growing with the range of 10% every year. Furthermore plastic packaging is preferred over glass packaging owing to its brittle and fragile nature. However, As per EcoFocus worldwide survey of packaging preference, almost 55% of the consumers preferred glass packaging over the plastic packaging because of harmfulness of plastic.
In India according to, FSSAI (Food Safety and Standards Authority of India) packaging regulation, glass packaging should be free from mold marks, chipping, and blisters. Furthermore, it should be free from seeds, cords, and other visible defects. They should have smooth surface without pinholes, sharp edges and cracks.
Indian glass packaging company Piramal glass hold $340 million global business and genrates sales around $140 million in the perfume and cosmetic sector alone, and continues to compete with European and American glass packaging providers,and counts numerous brands as its customers,include Dior, L'Oreal' P & G, and LVMH.
Europe is the fastest growing market for global glass packaging industry. Ardagh group recently joined with the association like FEVE (European Container Glass Federation) and North America GPI (Glass Packaging Institute) to draw the attention to the benefits of glass recycling.
Russia is the largest alcohol consuming nation in the world, so alcohol beverage market is swelling the demand for glass packaging. Glass packaging stands as first choice material in the alcohol beverages. The rising demand for alcohol is boosting the glass packaging in all over the world.
Competitor's landscape by region