The benefit of the Geology and Mine Planning Software Market is that it allows geologists and mining planners to quickly and accurately create detailed plans of a mine site. This software can also be used to analyze data such as rock types, mineral composition, ore grade, geotechnical properties, and environmental concerns in order to determine the best course of action for any given mining project.
The need for Geology and Mine Planning Software Market is increasing rapidly due to the growing complexity of mining operations, rising demands for mineral resources, and the need to maximize efficiency and productivity. As mining operations become more complex, the software is needed to manage data, support decision-making, and help optimize production. Geology and mine planning software helps geologists plan exploration projects by providing tools that allow them to map out potential ore bodies and analyze them. Mine planning software provides a comprehensive view of all aspects of a mine's operations from resource estimation to design and scheduling. With the help of this software, miners can plan out their activities with greater accuracy and precision.
The use of geology and mine planning software helps to improve the accuracy of mining operations, as it enables users to develop detailed models of the physical environment in which they are working. Better decision-making and higher safety are made possible as a consequence, which may boost production.
By minimising the need for manual surveying and data collecting, geology and mine planning software enables businesses to save time and money. With accurate models available right at their fingertips, companies can focus on other aspects of the mining operation such as optimizing production processes or developing strategies that could lead to greater profits. Geology and mine planning software provides real-time feedback that can help streamline operations, allowing companies to make more informed decisions faster than ever before. This increases efficiency and reduces expenses associated with manual processes.
By providing a platform for sharing data across different departments, geology and mine planning software facilitates collaboration between teams within an organization, resulting in improved operational workflow between different stakeholders involved in the mining process
The global Geology and Mine Planning Software Market was valued at $1.35 billion in 2019 and is projected to reach $2.87 billion by 2029, growing at a CAGR of 11.4% from 2019 to 2029.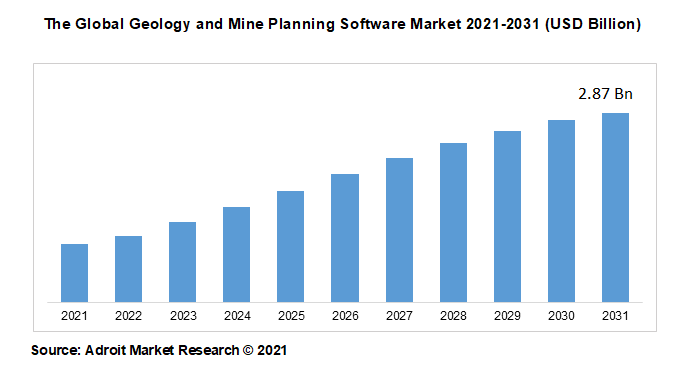 The growing demand for automation technology in the mining industry and the increasing adoption of advanced technologies such as geology software, GPS systems, geological modeling, mine planning software, and mineral resource management are driving the growth of the global geology and mine planning software market.
Geology and Mine Planning Software Market is a software platform that provides data analysis and visualization tools for the geological exploration, planning, and optimization of mine development operations. It helps geologists and geotechnical engineers to optimize their workflows by providing automated 3D geological models to gain insights into resource potential, improve ore body understanding, design efficient drill plans, manage mine data, develop pit designs and produce schedules for production scheduling.
There are several factors driving the Geology and Mine Planning Software Market. The need to optimize the mining process has increased significantly in recent years, creating a demand for specialized software solutions capable of providing automated and real-time analysis for better decision-making. This is driving the adoption of geology and mine planning software across the industry. With rapid advancements in technology such as Big Data, artificial intelligence, machine learning, cloud computing, and the Internet of Things (IoT), the use of geology and mine planning software is gaining significant traction across industries.
These technologies can be used to increase efficiency and safety in mining operations. The rising cost pressure on companies to optimize resources is driving them to adopt more efficient technologies like geology and mine planning software that can help reduce wastage and maximize profits. Governments around the world are taking initiatives to promote investments in mining activities by providing incentives, subsidies, and tax benefits, which are helping accelerate the adoption of geology and mine planning software solutions.
There are several factors that are restraining the Drone Surveillance Market One of the major challenges faced by the drone surveillance market is regulatory challenges, such as a lack of standardization in regulations across countries and states. Different countries have different laws and regulations regarding the use and operation of drones, making it difficult for companies to expand their business across different regions. Additionally, some governments have also imposed restrictions on the at which drones can be flown, which further limits their usage for surveillance purposes. Another key challenge that restricts the growth of the Drone Surveillance Market is concerns related to privacy due to the potential misuse of drone technology.
Drones can be used to invade people's personal space and record sensitive information without their knowledge or consent. Moreover, due to a lack of regulation and proper monitoring mechanisms, there are chances that criminals could misuse drones for activities such as spying or smuggling goods. All these factors raise serious concerns about privacy among citizens, thus restraining the adoption of drones in various applications. The high cost associated with the acquisition and maintenance of drones is another factor restraining the growth of the drone surveillance market. Professional-grade cameras mounted on commercial-grade UAVs are very expensive and require lots of skill sets to operate efficiently which adds
Several Key players/ Manufactures/ Vendors of the market are profiled in the Report some of them are Schlumberger Limited, Rockwell Automation, Inc., Hexagon AB, Oracle Corporation, Komatsu Ltd., Trimble Navigation Limited, Deswik Pty Ltd., Micromine Pty. Ltd., Dassault Systemes SA, and Golder Associates Corp.
The geology segment is boosting among all
The Geology and Mine Planning Software Market are segmented by type into Geology (Geological Model), Mine Design, Plan & Scheduling, Drill & Blast, and Others. The Geology (Geological Model) segment is anticipated to have the biggest market share throughout the forecasted period. The increasing demand for automated geological modeling and data management software solutions from mining companies to optimize ore bodies and mining operations is driving the growth of this segment.
The large enterprise segment holds the largest market share
The Large Enterprises segment is likely to account for the highest share of the market during the forecast period. The large enterprise segment comprises major players in the mining industry, such as Rio Tinto, BHP Billiton, Vale S.A., and Anglo American. These companies have large budgets for IT investment, which allows them to invest in advanced software solutions. The increasing digitalization trend across various industry verticals has enabled enterprises to embrace technological advancements, such as cloud-based technologies, machine learning algorithms, and AI-based analytics. This is expected to drive the growth of this segment over the forecast period.
Asia Pacific is dominating the market
On the basis of regional analysis of the Geology and Mine Planning Software Market, the Asia Pacific region is estimated to be the largest market due to the increasing demand for minerals in countries such as India, China, and Australia. The growing use of geospatial technology in mining exploration and mine production processes is expected to drive the market in this region over the forecast period, as well.
Due to its increasing investments in digital technology for mineral exploration activities, North America is also expected to grow significantly over the forecast period. The presence of a large number of geology and mine planning software providers in this region makes it an attractive market for organizations. Additionally, increased investment in advanced digital techniques for efficient extraction of minerals is also driving market growth in this region.
COVID-19 Impact and Market Status of the Geology and Mine Planning Software Market
The COVID-19 pandemic has had a considerable effect on the market for geology and mining planning software. Global demand for mining services has decreased as a result of the pandemic, which has had a negative impact on the market's expansion. This is mainly because of the complete shutdown in most of the major countries across the world due to lockdowns, restrictions on travel, and social distancing norms. This has led to a complete halt in mining operations, leading to a decrease in demand for geology and mine planning software solutions globally. Companies are facing financial constraints which are hindering their ability to purchase advanced technologies, such as geology and mine planning software solutions. Furthermore, companies that operate in the global geology and mine planning software market are facing difficulties in carrying out activities such as product development, production, and supply chain management due to the pandemic. Moreover, miners are also facing significant challenges related to cash flow management and working capital management during these times.
Recent Development in the Geology and Mine Planning Software Market
• • In 2020, the demand for geology and mine planning software solutions will be further fuelled by the mining industry's enhanced automation and digitization. The focus is shifting towards cloud-based solutions that offer better scalability and flexibility. As a result, vendors are introducing advanced software tools with enhanced features and capabilities to support activities such as 3D modeling, mine scheduling, and optimization, drill hole analysis, grade control, environmental impact assessment, etc.
• In 2021-2022, with the increasing use of AI/ML technologies for optimizing production processes in the mining industry, there will be an increased focus on predictive analytics-based geology and mine planning software solutions. These solutions will enable organizations to accurately forecast future production levels based on past performance data. In addition, they will provide valuable insights into resource utilization trends to help businesses make more informed decisions.
Geology and Mine Planning Software Market Scope
| | |
| --- | --- |
| Metrics | Details |
| Base Year | 2022 |
| Historic Data | 2020-2021 |
| Forecast Period | 2022-2030 |
| Study Period | 2020-2030 |
| Forecast Unit | Value (USD) |
| Revenue forecast in 2030 | Usd 2.87 billion |
| Growth Rate | CAGR of 11.4 % during 2021-2030 |
| Segment Covered | Type, Application, Regions |
| Regions Covered | North America, Europe, Asia Pacific, South America, Middle East and Africa |
| Key Players Profiled | Schlumberger Limited, Rockwell Automation, Inc., Hexagon AB, Oracle Corporation, Komatsu Ltd., Trimble Navigation Limited, Deswik Pty Ltd., Micromine Pty. Ltd., Dassault Systemes SA, and Golder Associates Corp. |
Key Segments of the Geology and Mine Planning Software Market
By Type Overview, 2021-2031 (USD Billion)
• Geology
• Geological Model
• Mine Design
• Plan & Scheduling
• Drill & Blast
• Others
By Application Overview, 2021-2031 (USD Billion)
• Large Enterprises
• SMEs
By Regional Overview, 2021-2031 (USD Billion)
North America
• U.S
• Canada
Europe
• Germany
• France
• UK
• Rest of Europe
Asia Pacific
• China
• India
• Japan
• Rest of Asia Pacific
South America
• Mexico
• Brazil
• Rest of South America
Middle East and Africa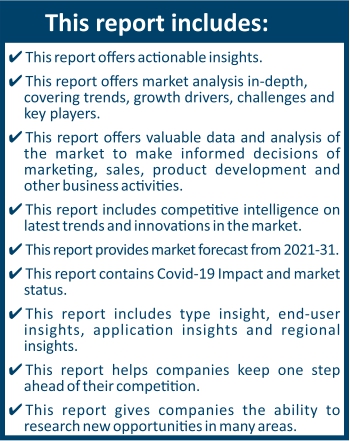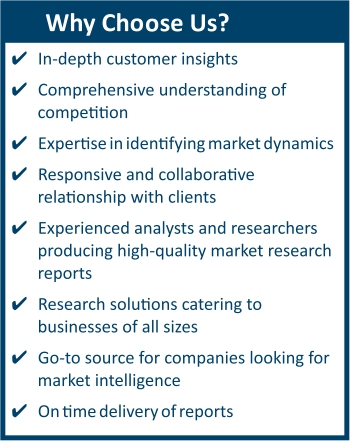 Frequently Asked Questions (FAQ) :
Geology and Mine Planning Software Market is projected to reach Usd 2.87 billion by 2029, growing at a CAGR of 11.4%