Owing to the exceptional advantages such as versatility and indispensability while using electronic components in household devices such as smartphones and laptops, the electronic component market is experiencing rapid growth in the industry, thus fostering commendable progress in the global general electronics component market.
COVID 19 Impacts & Market Status
The sudden emergence of the pandemic had led to tremendous changes, which no industry professional was even calculating at that time. It clearly impacted many segments of the industry and executed many strategies to able to cope with the situation. The same happened to the general electronic component industry, with the adoption of new policies such as remote working policy, disruption in consumer channel distribution, and locking down manufacturing procedures among other new initiatives. The demand for general electronic components during the pandemic has increased with the rise in an uncountable number of Internet users and work-from-home policies. And corporations are thriving to introduce better technology to the consumers such as the 5 G network which further provides opportunities.
Automotive Applications to Ensure Revenue Maximization
Due to heavy investment in technology and the growing needs of the consumer base automotive applications of general electronics component is going to dominate the market in the estimated period. The government is taking initiative in supporting the adoption of the latest technology so as to improve efficiency and productivity. Simultaneously, big industry players are contributing to research and development activities in their respective fields that visibly help them to get a distinguished personality from their competitors and ensure a loyal customer base. On the basis of these trends, it is safe to say to conclude that the automotive industry is going to increase much more in the upcoming years to come.
Asia Pacific to Generate Ample Revenue Opportunity
It is observed that Asia Pacific Region is having the largest market share in the total global General Electronic Component Market share. Countries such as China is emerging as dominant producer in generating revenue, resulting in the overall growth of the electronic component market. China is the manufacturer of chipmakers, chip designers, and other crucial parts that are employed in household gadgets, smartphones, laptops, and internet of things applications.
Improving need, the for electronic products with increased energy efficiency for rising applications such as military, satellite, aerospace, and automotive has stimulated the demand for active electronic components market at a fast degree.
Expanding emphasis on the application of renewable energy is anticipated to fuel the market development prominently in the forthcoming years. Numerous renewable energy futures comprises devices like inverters, some panels, and turbines. These devices are additionally composed of active electronic components such as phototransistors and photodiodes.
In developing countries such as India, the ened requirement for high transfer speeds with less available time among consumers encouraged telecom administrators to provide a cutting-edge business framework. As an outcome, research and development for the advancement in Information Technology would thrive, this enhancing item reception. These components entirely induce thumping growth in the global general electronic market, guaranteeing an overall market size of $513.74 billion in 2022 at a CAGR of 5.9% through the prediction period.
The expansion of the internet of things serves as a catalyst for the growth of the market for generic electronic components. The IoT sector is experiencing an increase in investment, which is generating market excitement. IoT offers connectivity and communication devices like smart metres and fitness watches, among other similar equipment. In transmitters and resisters of such smart devices, general electronic components are employed.
Factors such as the adoption of electronic products, better structure, uniform advancement in information technology, and demand for flexible and minimized electronic component is further fostering the growth of the global electronic components market.
However, the key issue that market vendors face about how to reduce the cost per electric component manufactured as it is a necessity step that should be deliberated because of the increased burden on this industry due to the heavy usage of electronic devices. Subsequently, heavy investment is made by the leading manufacturers in R&D in this field which can surely overcome this restrain in the upcoming years.
The report outlines the key major players who are involved in the global general electronic component market STMicroelectronics, Texas Instruments, Murata Manufacturing Co., Fairchild Semiconductor, Toshiba, NXP Semiconductors N.V., Hitachi, Infineon Technologies, Panasonic Corporation, and Renesas Electric Corporation. Our research Methodology is based on SWOT analysis which laid emphasis on finding opportunities, threats, scope, and weaknesses of a particular industry and presents an in-depth analysis of strategies adopted by top industrial organizations.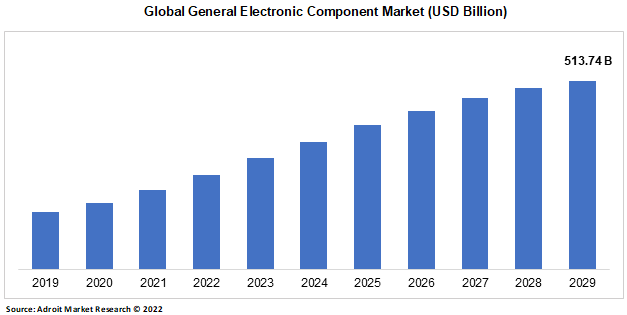 Latest Innovations in the Global General Electronic Component l Market: a Snapshot
• Oct 2022 – In order to promote domestic manufacturing and improve the Indian economy, Electronica India and Productronica India 2022 comes into a partnership with Atmanirbhar Bharat.
• The acquisition between Fusion Worldwide and Prosemi Mfg Pte Ltd. Has taken place in Singapore. This is done to secure the highest-level quality measures and zeal to focus on delivering global level class sourcing.
• The think-tank of India, Niti Ayog under Production link Incentive schemes ratified 32 beneficiaries for electronic manufacturing.
The information on technological and economic advancements is summarized in this report. And provide appropriate information from well-known leading market participants. After compiling data from reliable sources, we made it available to users who expressed interest in it, assisting them in making administration and informed judgments. The research conducts a thorough examination of the market and draws conclusions regarding the major companies' positions, the services they provided, business partnerships that facilitated growth, joint venture agreements made, and potential mergers and acquisitions in recent years.
General Electronic Component Market Scope
| | |
| --- | --- |
| Metrics | Details |
| Base Year | 2021 |
| Historic Data | 2019-2020 |
| Forecast Period | 2022-2029 |
| Study Period | 2019-2029 |
| Forecast Unit | Value (USD) |
| Revenue forecast in 2029 | $ 513.74 billion |
| Growth Rate | CAGR of 5.9% during 2021-2029 |
| Segment Covered | Product, Sales, End User, Regions |
| Regions Covered | North America, Europe, Asia Pacific, South America, Middle East and Africa |
| Key Players Profiled | STMicroelectronics, Texas Instruments, Murata Manufacturing Co., Fairchild Semiconductor, Toshiba, NXP Semiconductors N.V., Hitachi, Infineon Technologies, Panasonic Corporation, and Renesas Electric Corporation |
Key Segment Analysis of Global General Electronic Component Market
Product Overview, 2019 – 2029 (USD Billion)
Semiconductor Devices
Vacuum Tubes
Display Service
Sales Overview, 2019 – 2029 (USD Billion)
Aftermarket,
Manufacturer
Distributor
Service Provider
End User Overview, 2019 – 2029( USD Billion)
Consumer Electronics
Networking& Telecommunication
Automotive
Manufacturing
Aerospace & Defense
Healthcare
Region Overview, 2019-2029[ USD Billion]
• North America
• U.S.
• Canada
• Europe
• Germany
• France
• UK
• Rest of Europe
• Asia Pacific
• China
• India
• Japan
• Rest of Asia Pacific
• South America
• Mexico
• Brazil
• Rest of South America
• The Middle East and South Africa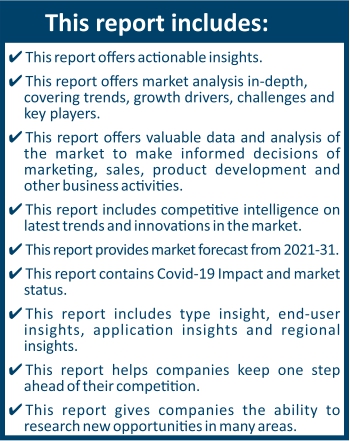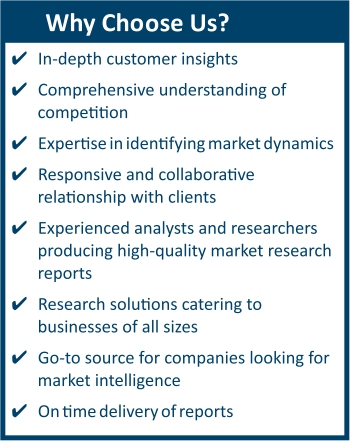 Frequently Asked Questions (FAQ) :
The general electronic component market is growing at a CAGR of 5.9% over the forecast period.
Asia Pacific dominated the market for general electronic component market and accounted for the largest revenue share.
The top companies that hold the market share in general electronic component market are STMicroelectronics, Texas Instruments, Murata Manufacturing Co., Fairchild Semiconductor, Toshiba, NXP Semiconductors N.V., Hitachi, Infineon Technologies, Panasonic Corporation, and Renesas Electric Corporation & among others.