Owing to benefits such as enhanced gaming experience, the market for gaming peripherals is expected to witness strong growth. The rapidly increasing number of gamers and growing disposable incomes are likely to propel the growth of the global gaming peripherals market. It has been experiencing a greater adoption as compared to its other alternatives that operate in the market.
The need for high-quality gaming peripherals is continuously increasing as the gaming industry rapidly advances. With the rising popularity of mobile and console gaming, demand for a wide range of specialized gaming accessories has seen an upsurge in recent years. This has further pushed the demand for the gaming peripherals market upwards. These factors have further propelled the demand for gaming peripherals thus, increasing the dependence on this market.
Rapid applications such as eSports, game streaming, and improved network infrastructure have led to an increase in the gaming peripherals market. Gaming peripherals are used by gamers to enhance their gaming experience and performance. These peripherals include gaming mice, keyboards, headsets, controllers, and other accessories. The market consistently undergoes a series of developments in order to provide better services.
Advantages such as the provision of additional functionality, such as vibration feedback or force feedback, which can make the game feel more immersive, encourage further adoption of the integrated security system market in the long run. They help improve user interaction with the game while allowing the user to accurately control their character or vehicle in the game.
Considering these factors, it is reasonable to say that the gaming peripherals market is growing at an appreciable compound annual growth rate (CAGR) of 5.5%. It is expected that the market might acquire a size of USD 5.15 billion during the period of forecast, that is, 2021-31.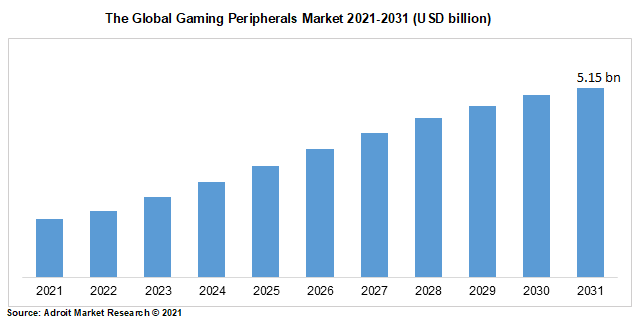 Gaming peripherals are devices used to enhance the gaming experience, such as controllers, headsets, and keyboards. They include items such as joysticks, steering wheels, racing pedals, gamepads, gaming mice, gaming headsets, and more. These devices can be used with a variety of platforms such as PCs and consoles. The purpose of gaming peripherals is to improve the user's gaming experience by providing more control and precision over their gaming environment. Additionally, these devices can give gamers a competitive edge by allowing them to customize their gaming setup for maximum performance.
A significant rise in the demand for gaming peripherals is due to their low cost and easy availability. Gaming peripheral manufacturers are introducing products with advanced technology such as ergonomic designs, wireless connectivity, and high-resolution displays to provide users with a better gaming experience. In addition, e-sports tournaments have become increasingly popular, creating an opportunity for vendors in the gaming peripherals market.
However, industry players face challenges such as the high cost of gaming peripherals and the availability of counterfeit products at discounted prices which hinder market growth. Nevertheless, increasing partnerships between companies related to cloud computing technology and the introduction of 5G networks are expected to provide significant opportunities for industry participants over the forecast period.
The key players in the gaming peripherals market are Logitech International SA, Razer Inc., Corsair Components Inc., SteelSeries ApS, Sennheiser Electronic GmbH & Co. KG, Mad Catz Interactive Inc., Plantronics Inc., Sony Corporation, Microsoft Corporation, HyperX (Kingston Technology Company). These players focus on product innovation and strategic partnerships with other companies to gain a competitive advantage in the global market. They compete with each other in the market and each of them aims to earn higher profits and acquire a position above that of their competitors in the market.
Segment Analysis
Gaming Mouse to Remain the Most Lucrative Segment
The worldwide gaming peripherals market is divided into gaming keyboards, headsets, controllers, and others based on type. The most popular gaming peripherals are gaming mice because they offer better precision than conventional computer mice and frequently have features that improve user experiences, such as adjustable weights and customized buttons. Similar to this, gaming keyboards include features like mechanical keys, macro keys, and illumination to help players play more quickly and accurately. Additionally, headsets have capabilities like surround sound support and noise reduction that can enhance a player's auditory experience while playing. Of these, the gaming mouse market category currently has the greatest market share and is anticipated to keep this position for the duration of the forecast.
Personal Gaming to Continue its Dominance over the Forecast Period
On the basis of application, the global gaming peripherals market is segmented into personal and commercial. Among these, the personal segment is dominating the market share as it includes gaming peripherals used by individual gamers at home. The personal segment is further divided into PC gaming, console gaming, and mobile gaming. Of these, PC gaming holds a dominant share in terms of revenue. This can be attributed to the rising demand for high-end peripherals that can help gamers maximize their performance on PCs.
North America is Expected to Render Ample Investment Avenues
Regionally, the chargeable flexible battery market is divided into North America, Europe, Asia Pacific, the Middle East and Africa (MEA), and South America. North America has the largest share in terms of revenue due to the presence of well-established companies that manufacture these products in this region along with the high adoption rate for wearables among consumers in this region. It is expected to continue to maintain its dominance during the study period.
Covid-19 Impact and Market Status
The global pandemic has had a significant impact on the gaming peripherals market. The pandemic has resulted in a decrease in demand for gaming peripherals due to the closure of gaming cafes and other entertainment venues. In addition, manufacturing and supply chain disruptions have also led to a shortage of gaming peripherals in the market. The impact of the pandemic on this market is not expected to be permanent and the market has been in a state of recovery since 2021. The growth of the e-Sports industry and the increasing popularity of online gaming are expected to drive the demand for gaming peripherals in the coming years. Furthermore, the increasing demand for new technologies such as virtual reality and augmented reality is expected to create a huge opportunity for the gaming peripherals market in the coming years.
Latest Innovations in the Global Gaming Peripherals Market: a Snapshot
• Logitech International SA, a leading gaming peripherals manufacturer, partnered with the world's most popular e-sports team, Ninjas in Pyjamas, to launch new gaming peripherals in 2019.
• Similarly, Corsair Components Inc. recently launched its new line of gaming peripherals for professional gamers.
Gaming Peripherals Market Scope
| | |
| --- | --- |
| Metrics | Details |
| Base Year | 2021 |
| Historic Data | 2020-2021 |
| Forecast Period | 2022-2031 |
| Study Period | 2021-2031 |
| Forecast Unit | Value (USD) |
| Revenue forecast in 2031 | USD 5.15 billion |
| Growth Rate | CAGR of 5.5% during 2021-2031 |
| Segment Covered | Type, Application, Regions |
| Regions Covered | North America, Europe, Asia Pacific, Middle East and Africa, South America |
| Key Players Profiled | Logitech International SA, Razer Inc., Corsair Components Inc., SteelSeries ApS, Sennheiser Electronic GmbH & Co. KG, Mad Catz Interactive Inc., Plantronics Inc., Sony Corporation, Microsoft Corporation, HyperX (Kingston Technology Company) |
Key Segments of the Gaming Peripherals Market
By Type Overview, 2021-2031 (USD Billion)
• Gaming Mouse
• Gaming Keyboards
• Headset
• Controllers
• Others
By Application Overview, 2021-2031 (USD Billion)
• Personal
• Commercial
By Regional Overview, 2021-2031 (USD Billion)
North America
• U.S
• Canada
Europe
• Germany
• France
• UK
• Rest of Europe
Asia Pacific
• China
• India
• Japan
• Rest of Asia Pacific
South America
• Mexico
• Brazil
• Rest of South America
Middle East and Africa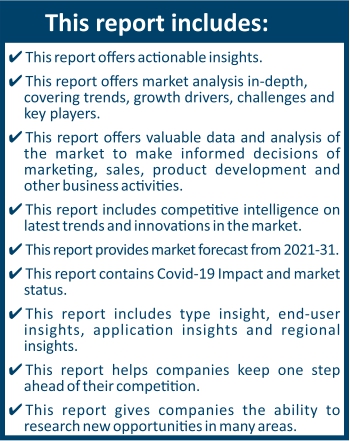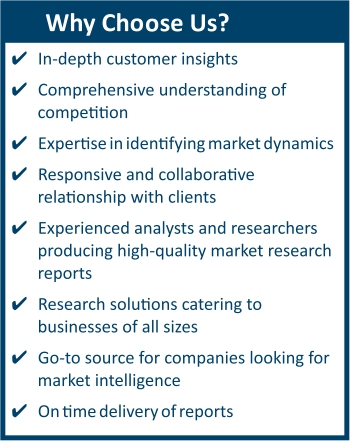 Frequently Asked Questions (FAQ) :
Gaming Peripherals Market is projected to reach USD 5.15 billion by 2031, growing at a CAGR of 5.5. %