The global Flywheel Energy Storage market is expected to develop $435.4 billion by 2030, at a compound annual increase in price (CAGR) of 8.3% throughout the forecast period.
The rapidly escalating growth is driven by fast paced industrialization that requires an uninterrupted power supply. This has resulted in massive reliance on sustainable power consumptions in turn bolstering growth in global flywheel energy storage market over the forecast period. In addition, significant efforts towards minimizing escalated costs to tackle power cuts is identified is a significant growth initiator.
Further, large scale spending towards developing grid infrastructure is subsequently boosting the global market for flywheel energy storage. Dedicated efforts that are being taken globally to achieve zero carbon emissions and develop appropriate alternatives to curtail fossil fuel reliance are likely to prompt appropriate opportunities for global flywheel energy storage system market expansion. Conversely, the capacity limitations that do not currently support large scale installations is restricting growth potential in flywheel energy storage market.
Even though it is not often perceived as a promising solution optimizing large-scale installations, extensive level of research and development in the fields of electrical equipment, high strength composite material and magnetic bearings by utilising expensive carbon fiber are expected to negate the challenge of large-scale installation thus encouraging commercialization of flywheel energy storage systems during the forecast period.
Flywheel energy storage system is one of the emerging solutions to the longstanding challenges of electricity storage. Storing electricity for longer durations has been an incompetent concept with no one solution that prevent loss of electricity over time. Flywheels allow energy storage by adhering to the ideology of angular motions associated with a spinning entity. The technology system uses a motor that acts as a discharging element later converting into a generator that produces electrical energy from the rotational movement of the flywheel. Flywheel primarily offers a kinetic energy storage alternative through the inertia of rotor that helps maintain a continuous loop of storing and regenerating power.
The global flywheel energy storage market players are well-positioned with new market members entering the market with the objective of exploring the technological aspects of the flywheel energy storage industry. conventional models established by the large historic players are competed with the modernized approach of new start-ups. Increasing competitiveness driving new product modifications and upgradation of product portfolio is strengthening the market presence globally with sustaining traction.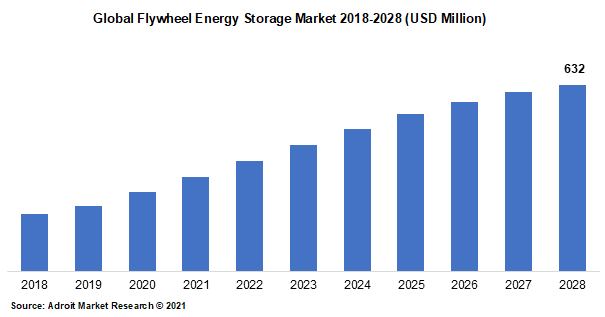 The major players of the global flywheel energy storage market are Piller Group GmbH, Beacon Power, Calnetix Technologies, Temporal Power, Energiestro, Active Power, EnSync Energy, Powerthru, Stornetic GmbH, Pentadyne Power Corporation, Oxto Energy Vycon Energy and Amber Kinetics. The flywheel energy storage market encompasses large local companies with a well-established business and global players of international significance. The determined key market players are introducing advanced technological systems along with effective strategies to maintain the competitive identity in the global market.
Flywheel Energy Storage Market Scope
| | |
| --- | --- |
| Metrics | Details |
| Base Year | 2022 |
| Historic Data | 2020-2021 |
| Forecast Period | 2022-2030 |
| Study Period | 2020-2030 |
| Forecast Unit | Value (USD) |
| Revenue forecast in 2030 | $435.4 billion |
| Growth Rate | CAGR of 8.3% during 2021-2030 |
| Segment Covered | by Application, Regions |
| Regions Covered | North America, Europe, Asia Pacific, South America, Middle East and Africa |
| Key Players Profiled | ABB Ltd,• Adaptive Balancing Power GmbH,• Amber Kinetics Inc.,• Beacon Power LLC,• Calnetix Technologies LLC,• Energiestro,• Langley Holdings plc,• Oxto Energy,• Phillips Service Industries Inc.,• Schwungrad Energie Limited,• Siemens Aktiengesellschaft,• Stornetic GmbH,• Teraloop Oy |
Key Segments of the Global Flywheel Energy Storage Market
Application Overview, 2018-2028 (USD Million)
USP
Data Centers
Distribution Energy Generation
Others
Regional Overview, 2018-2028 (USD Million)
North America
Europe
France
UK
Germany
Rest of Europe
Asia Pacific
China
Japan
India
Rest of Asia Pacific
South America
Brazil
Mexico
Rest of South America
Middle East and Africa
Reasons for the study
Primary goal of the study is to provide an exhaustive research outlook on the global flywheel energy storage market. gain yourself an upper hand with latest updates against the rest of the market.
Ensure you sustain with a competitive advantage as key players of the market spearhead novel innovations to enhance the market growth.
What does the report include?
The study on the global flywheel energy storage market incorporates an overview of qualitative aspects including drivers, restrains, opportunities and challenges
The study delivers competitive landscape assessment comprising of the existing as well as prospective players in the flywheel energy storage market with detailed analysis of the strategic initiatives for enhancement of the product portfolio
The study provides market segmentation based on the applications and regions for which qualitative and quantitative analysis is conducted. Regional survey highlights key geographies with potential market space
Market sizes, share and forecast estimations for the mentioned market segments is accurately measured and provided
Who should buy this report?
The report on the global flywheel energy storage market is composed of suitable information and valuable insights for all the market participants from the energy and electrical sector including service providers, consumers, large energy players and other intermediaries
Business investors and capitalists seeking business insights with respect to the future prospects and opportunities of the global flywheel energy storage market
Analysts, technology experts, researchers as well as government members looking for in-depth information of the modernizing global flywheel energy storage market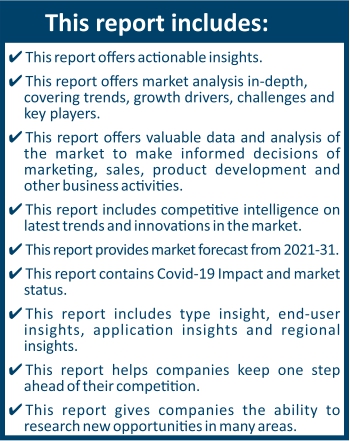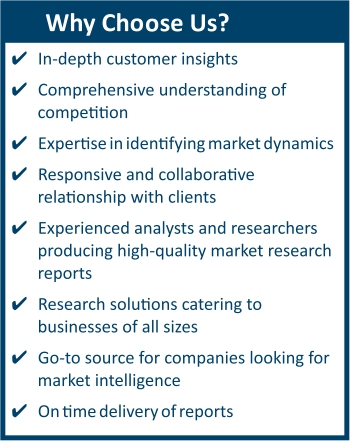 Frequently Asked Questions (FAQ) :
The flywheel energy storage market is growing at a CAGR of 8.3% over the forecast period.
The Global flywheel energy storage market is Segmented on the basis of Application, Regions
Asia Pacific dominated the market for flywheel energy storage market and accounted for the largest revenue share.
Globally expanding demand for an uninterrupted clean electricity supply by the end-user fraternity coupled with flourishing energy storage industry is anticipated to accelerate the flywheel energy storage market growth over the forecast period. Flywheel energy storage technology has significant importance in providing a continuous and efficient power supply to islands, remote areas and isolated grids thereby driving the technology demand.
In addition, flywheel is extensively useful in balancing grid and renewable integration, doing its part in enhancing the green energy market space. The technology is expected to act as a relatively reliable clean energy storage system unlike the conventional energy storage thereby effectively replacing them and ultimately reducing the fossil fuel-led carbon emissions.
Flywheel energy storage technology system offers an array of advantages with advanced capability allowing the technology to work efficiently in extremely low temperatures along with its longer life and substantially high-power density that comes from storing massive amount of energy within a limited time. The demand for flywheel energy storage systems is escalating rapidly due to the rising need for backup power sources coupled with integration of intermittent sources for instance microgrids.
Application Segment
Based on the applications, the flywheel energy storage market is categorised into UPS, distribution energy generation, data centers and others. The data center application segment accounted for majority of market share in the past with an optimum rise in growth rate over the forecast period owing to large IT companies constantly utilizing flywheels catering to massive storage needs. Google, a technology giant intends to deploy, spinning and charging flywheels at its huge data centers.
Besides, the UPS segment is also expected to grow at a substantial rate with elevated CAGR over the forecast owing to the rising dependence on electronic devices and the desired power to run this equipment across the rapidly growing industrial and commercial sector. Distributed energy consumption is anticipated to gather fastest CAGR during the forecast period with the rising demand for installation of isolated grids in remote areas.
North America is the leading player expected to dominate the flywheel energy storage market over the forecast period. The region holds largest flywheel energy storage market revenue with U.S. alone accounting for majority of market share. In the U.S. flywheels installation follows an integration step that involves renewable sources ultimately providing storage capacity enabling stabilization of the otherwise intermittent nature of the renewables industry.
Europe accounts for the second largest share and is anticipated to have a sustainable growth over the forecast period driven by favourable government initiatives in the clean energy field accelerating the deployment of flywheel energy storage systems. Asia Pacific is expected to be a promising market offering lucrative opportunities owing to the increasing frequency of power outages in emerging economies such as India and China.