Innovative technology improving fishing techniques is rising interest in fishing driving the global fishing equipment market.
The global market for the Fishing Equipment is anticipated to develop at a compound annual growth rate (CAGR) of 4.2% throughout the course of the forecast, to reach US$ 31,835.53 million by 2028.

Covid-19 Impact & Market Status
The world was badly hit by the pandemic including the Global Fishing Equipment Market. Due to lower output and demand, business operations have taken a hit in the form of falling sales. The key factors such as drop in all outdoor activity impacted demand for fish equipment. Extended lockdowns in many nations also restricted the output of fishing equipment, since critical manufacturing units and facilities were shut down. However, as lockdowns ease across the world the global fishing equipment market has seen good growth and is likely to grow with favourable GDP in the forecast years. This report studies in detail about the global performance of the fishing market. Segmentation of the market is included in the report to help market players better understand the global fishing equipment market.
Rods Is To Expedite Growth Of Fishing Equipment Market
Fishing rods, nets and traps, hooks, reels, fishing lines, sinkers, and other items make up the worldwide fishing equipment market. Due to its ease of use and simplicity, the fishing rods sector retained the biggest market share in 2021. By efficiently launching lighter lures into deeper water, these goods improve crankbaits, jerk baits, shaky heads, and drop shotting. Furthermore, these rods evaluate fishermen' ability to accurately, powerfully, and distance their baits and lures into the water.
Fresh Water Is Likely to Gain Highest Market Share
Fresh water had the biggest market share by nature, accounting for approximately 64.9 percent of total sales in 2019, followed by salt water. This was attributable to an increase in commercial and home freshwater fishing operations.
Fresh water fishes are an excellent source of high quality protein as well as heart-healthy fat. Fish contain 'heme' iron, which human bodies may quickly absorb. They also include calcium, thiamin, niacin, vitamin B6, vitamin B12, and vitamin D.
Online Distribution Are To Fuel The Fishing Equipment Market
The fishing equipment market is divided into supermarkets and hypermarkets, specialty retailers, internet retail, and others based on distribution channel. During the projection period, the online retail category is expected to grow at the fastest rate. Manufacturers like to sell fishing equipment online because it eliminates the need for wholesalers and retailers, giving them a bigger portion of earnings while also broadening their reach. Furthermore, selling online may assist fishing equipment manufacturers in strengthening their brand, controlling price, and establishing direct contact with clients. Walmart, Amazon, and Flipkart are just a handful of the few online retailers of fishing gear.
The Fishing Eqipment Market Is Domianted by North America Region
North America among alol the regions in global fishing market accounted for highest market share dominance. According to the United Nations' Food and Agriculture Organization, the popularity of trout fishing in U.K. lakes has increased dramatically, and more artificial trout lakes have been built to accommodate this demand. Fishing excursions, equipment, permits and stamps, property ownership and leases, and membership donations all contribute to the multibillion-dollar US fishing equipment business.
The introduction of new fishing equipment with advanced technology by prominent industry companies has piqued the public's interest in fishing. Children's enthusiasm for fishing and associated activities has given rise to new commercial opportunities for stakeholders in global fishng equipment market.
Owing to benefits such as higher catching power, reduced operating costs, smaller crews, reduced safety concerns, improved maneuverability, sensitive handling and storage, the fishing equipment are experiencing rapid adoption as opposed to traditional fishing such as hand fishing thus fostering remarkable progress in global fishing equipment market.
Major developments in the global fishng equipment market have occurred from technological improvements in marine electronics. The ease of use of modern GPS sets allows persons with little prior experience to navigate in maritime areas, increasing their chances of catching fish.
Fish have several medical advantages, and as more people become aware of them, fishing-related activities are projected to increase in the future years, hence increasing the need for fishing equipment.
These factors collectively influence thumping growth of global fishng equipment market estimated to reach close to USD 21 Bn USD by 2029 with an annualized growth rate of 5.3% through the forecast period 2022-2029.
The term "fishing" refers to a recreational, athletic, and commercial activity that is becoming increasingly popular across the world as a result of numerous organisations recognising fishing as a popular sport.
Many industrialised economies in the West, such as the United States and the United Kingdom, are in the process of expanding their fishing platforms, improving access to diverse water bodies for the purpose of fishing and turning it into a social sport. As a result, aside from canals and reservoirs, fishing has recently gained ground and appeal, and it has become critical to develop efficient and effective platforms on these varied water bodies.
Sustainable materials, electronics, and artificial intelligence innovations have gotten a lot of attention in the world of fishing equipment, especially for high-end rigs.
Various sorts of gear and equipment have been invented, constructed, and created depending on the type of fishing approach used. The market for fishing is rather large on a global scale, and it is expected to continue growing at a healthy rate in the years ahead. The fishing sector is quite likely to have a spike in the next years as a result of the rapidly developing food and beverage business, as well as rising demand in the marine food segment.
The global fishng equipment market is likely to benefit from people's ever-changing and growing dietary patterns, as an increasing number of people adjust their eating habits to include a variety of fish and marine creatures. The shift toward a non-vegetarian diet, as well as the growing human population, are expected to boost demand for fishing equipment in the next years. Furthermore, fisheries conservation and recreational fishing initiatives are gaining global relevance, owing to rising spending by fishermen throughout the world. In addition, fishing and watercraft fuel are subject to taxation.
Increasing marine debris, unwanted impact on target species and marine resulting into stringent government restrictions are hampering the global fishing equipment market. Also, there is very less popularity of fishing sports or fishing that is seeing less demand for fishing equipment in the marketplace. Furthermore, dramatically rising fishing consumption, increasing attraction towards fishing, growing demand for fishery products, rapid expansion of acquaculture have boosted the demand for fishing equipment. These factors are anticipated to be growth opportunity for the global fishing equipment market.
The major players inb global fishing equipment market are TICA FISHING TACKLE, SEA MASTER ENTERPRISE, ROME SPECIALTY COMPANY, PURE FISHING, PRADCO OUTDOOR BRANDS, MAVER UK, JOHNSON OUTDOORS, JARVIS WALKER, GAMAKATSU, and DAIWA among others.
Companies in the market are using a variety of tactics to extend their presence globally and satisfy the rising demand from end-users, including product development, facility expansions, and mergers and acquisitions.
Latest Innovation in the Global Fishing Equipment Market Report: A snapshot
Bait fish and pelagic fish can now be tracked more easily thanks to advancements in side-scanning sonar. Multifrequency, multibeam transducers, and compressed high-intensity radar pulse devices are some of the most common technologies used to detect schools of fish in the field.
Although digital radar systems have a restricted range, they provide benefits in target separation and resolution. Also predicted to gain appeal among fishermen are advancements in LCD display size and technology, as well as recent breakthroughs like as picture overlays and 3-D viewing capability.
Shimano recently introduced five new fishing reels namely Exsence, TwinPower XD, TwinPower SW, and Ultegra. The strength, durability, and effectiveness of these five new reels have all been increased.
Fishing Equipment Market Scope
| | |
| --- | --- |
| Metrics | Details |
| Base Year | 2020 |
| Historic Data | 2018-2019 |
| Forecast Period | 2021-2028 |
| Study Period | 2018-2028 |
| Forecast Unit | Value (USD) |
| Revenue forecast in 2028 | USD 21 Bn |
| Segment Covered | Type, Fishing Type, Water Type, Distribution Channel, Regions |
| Regions Covered | North America, Europe, Asia Pacific, Middle East and Africa, South America |
| Key Players Profiled | TICA FISHING TACKLE, SEA MASTER ENTERPRISE, ROME SPECIALTY COMPANY, PURE FISHING, PRADCO OUTDOOR BRANDS, MAVER UK, JOHNSON OUTDOORS, JARVIS WALKER, GAMAKATSU, and DAIWA among others. |
Key Segments of the Global Fishing Equipment Market
By Type Overview,(USD Billion)
Fishing Rods
Fishing Bait Scents
Fishing Swivels
Reels
Hooks
Lures
Hook Extractors
Fishing Lines
Others
Fishing Type Overview, (USD Billion)
Bottom Fishing
Fly Fishing
Bait Casting
Spinning
Trolling
Water Type Overview,(USD Billion)
Distribution Channel Overview, (USD Billion)
Regional Overview,(USD Billion)
North America
Europe
Germany
France
UK
Rest of Europe
Asia Pacific
China
India
Japan
Rest of Asia Pacific
South America
Mexico
Brazil
Rest of South America
Middle East and South Africa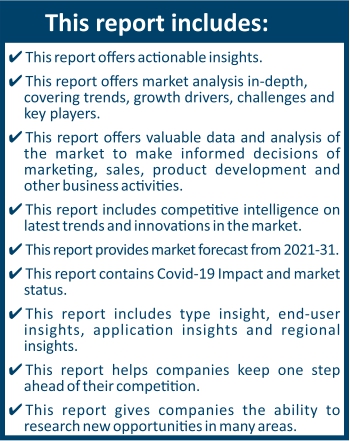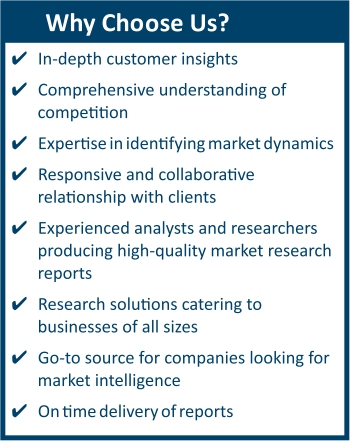 Frequently Asked Questions (FAQ) :
The market value of fishing equipment market in 2029 was USD 21 Bn.
The fishing equipment market is growing at a CAGR of 5.3% over the forecast period.
The base year for the report is 2021 in fishing equipment market.
North America dominated the market for fishing equipment market and accounted for the largest revenue share.
The top companies that hold the market share in fishing equipment market are TICA FISHING TACKLE, SEA MASTER ENTERPRISE, ROME SPECIALTY COMPANY, PURE FISHING, PRADCO OUTDOOR BRANDS, MAVER UK, JOHNSON OUTDOORS, JARVIS WALKER, GAMAKATSU.