Fighting games are video game variants that offer highly engaging gaming battles with various features such as chaining strikes, grappling, counter-attacking, and blocking. 3D fighting games are most commonly played on 2D planes supported by sidestepping feature. On-screen, these 3D fighting games are visible from the sides.
COVID 19 Impact
Covid-19 has caused a tremendous impact on the collective industrial progress and revenue streams in the global fighting games market. There are various pointers that have been highlighted in this report comprising management changes, re-aligned growth prospects, growth objectives, and risk assessment that are vital for sustaining the growth mobility and business progress for the global fighting games market.
The global Fighting Games market worth US$ 1825.8 million by 2027, growing at a CAGR of 4.2%
This research provides a comprehensive overview of the numerous changes that have occurred in the combat gaming industry chain as a result of upstream and downstream market conditions. A complete examination of the business changes caused by the Covid-19 epidemic, as well as the finest industrial techniques for resuming economic trends across regions and countries, has been documented in great detail to encourage progressive investment decisions by players and aspirants in the global Fighting games market
Based on Type,
Current 8th generation consoles make use of cutting-edge technologies such as Blu Ray, motion sensor technology, virtual reality (VR), high-definition video, and internet functionality. With increasing technological innovation in the gaming industry, the 3D gaming market is likely to drive the market, with gamers migrating from 2D to 3D gaming.
Based on application,
The PC games industry is expected to fall -2.8 percent year on year to $35.9 billion in 2021. $33.3 billion will be spent on downloaded/boxed games, with the remaining $2.6 billion going toward web games. We now estimate a -8.9 percent fall in the console market to $49.2 billion this year, as the aftereffects of COVID-19 will impact the console industry this year. However, mobile gaming is expected to produce $90.7 billion in 2021, an increase of +4.4 percent year on year. This represents more than half of the worldwide games market, as this segment is less influenced by COVID-19 impacts than PC and console gaming.
Based on Region,
The Asia-Pacific region is emerging as the most remunerative growth spot for the global fighting games market as countries such as South Kores, Japan, and China are the dominant consumers of fighting games. Owing to global digitization and digital ecosystem, businesses in these countries are rapidly integrating fighting games features. The main goal is to develop a strategy based on a rather aggressive revenue objective, with the help of the local government.
Fighting games are highly engaging action games wherein multiple on-screen characters fight against each other.
Special maneuvers are usually initiated by quick sequences of well-timed button pushes and joystick movements in these games. Even as the genre has moved from two-dimensional (2D) to three-dimensional (3D) visuals, games have usually shown combatants from the side.
The global fighting games market has been growing significantly in recent years, more specifically amidst the global pandemic wherein stay-at-home norms have been stringent to contain further spread and fatality. The global fighting games market is poised to be worth USD 321.70 billion by the end of 2028, progressing at a GACR of 11.4% during 2021-2028.
As the global population has been restricted within homes, while cutting off most of the recreational amenities, reliance on online gaming is expected to grow further. Web traffic is highly phenomenal as visitors to these new gaming sites continue to rise. Further, video gaming is also a new feature propelling growth in the global fighting games market.
Cloud gaming is a new industry trend that allows consumers to stream high-end games to hand-held devices like laptops, tablets, and smartphones through a fast network connection, obviating the need for a specialized gaming console or PC. To construct the next generation of social entertainment platforms, cloud gaming services are focusing on exploiting hyper-scale cloud capabilities, global content delivery networks, and streaming media services. These factors are expected to have a beneficial influence on market growth.
The mobile VR gaming sector is also being driven by 5G. For instance, in recent times, Archiact has affirmed its collaborative agreement with Migu to develop Archiact's games as the very first video gaming platforms supported by Migu's 5G cloud technology platform. The collaboration is also promising to develop futuristic 5G VR cloud gaming technology to improve VR access among gamers. In recent times with the advances in immersive technologies such as VR and AR along with mixed reality, fighting games market is expected to progress rapidly through the forecast years.
Smart device gaming as growing profusely in the past few years supported by immense potential of gaming technologies. This is hardly unexpected given that the mobile gaming business is heavily reliant on new technologies. Another market trend is the growth of the hyper-casual gaming genre.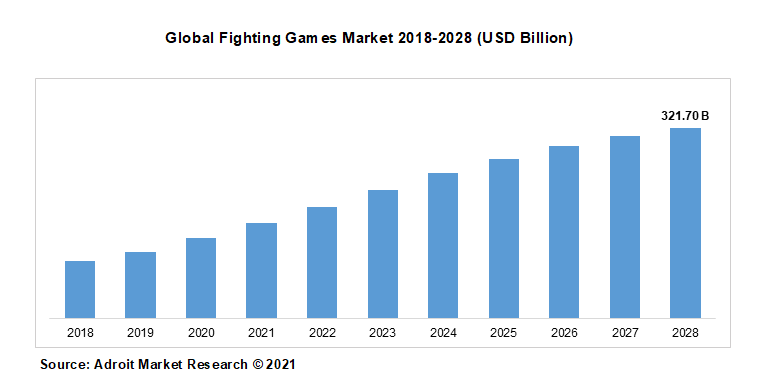 Adoption of smart devices along with mobile applications is growing profusely. These developments are furthering the adoption of online games this improving growth in the global fighting games market. Sony Corporation, Microsoft, Nintendo, and others are key players in the business, and their efforts to continuously develop and introduce next-generation game systems offer tremendous rivalry among rivals.
• In February 2021, racing game platform provider Codemasters has been purchased by Electronic Arts. The development is expected to favor seamless expansion of the racing game portfolio of the latter. Currently, Electronic Arts offers fighting games such as Burnout, Speed, and Real Racing. With the collaboration in place, Electronic Arts will now have GRID, Formula 1, DIRT, and Project Cars.
Also, Electronic Arts has also collaborated with other fighting game providers such as DICE and Criterion to improve its fighting game portfolio. The collaboration has offering a new fighting game Battlefield last year.
Fighting Games Market Scope
| | |
| --- | --- |
| Metrics | Details |
| Base Year | 2020 |
| Historic Data | 2018-2019 |
| Forecast Period | 2021-2028 |
| Study Period | 2018-2028 |
| Forecast Unit | Value (USD) |
| Revenue forecast in 2028 | USD 321.70 billion |
| Growth Rate | CAGR of 11.4 % during 2021-2028 |
| Segment Covered | Type, application, Regions |
| Regions Covered | North America, Europe, Asia Pacific, Middle East and Africa, South America |
| Key Players Profiled | Capcom, WB Games, Nintendo, Sega, Koei Tecmo, Autumn Games and Arc System Works, Namco. |
Key Segments of the Global Fighting Games Market
By Product Type:
2D Fighting Games
3D Fighting Games
By Application:
PC
Mobile
Table
Gaming Console
Regional Overview, 2018-2028 (USD Billion)
North America
Europe
Germany
France
UK
Rest of Europe
Asia Pacific
China
India
Japan
Rest of Asia Pacific
South America
Mexico
Brazil
Rest of South America
Middle East and South Africa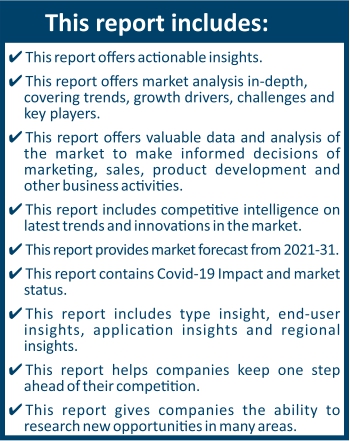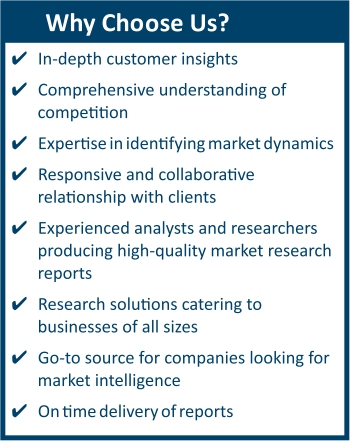 Frequently Asked Questions (FAQ) :
The market value of fighting games market in 2028 was USD 321.70 billion.
The fighting games market is growing at a CAGR of 11.4% over the forecast period.
The application of the fighting games market PC, Mobile, Table, Gaming Console and Other.
Asia-Pacific dominated the market for fighting games market and accounted for the largest revenue share.
The top companies that hold the market share in fighting games market are Capcom, WB Games, Nintendo, Sega, Koei Tecmo, Autumn Games and Arc System Works, Namco.