The extraordinary growth of the factory simulation software market is fuelled by a rising need for efficient solutions that cut production costs while also lowering training costs.
The Factory Simulation Software market is expected to grow at a CAGR of 13.5% to reach USD 39.74 billion in 2030.
Covid-19 Impact & Market Status
Due to travel prohibitions and business closures, the COVID-19 has had a negative impact on economies and businesses in a number of countries. The closure of various plants and factories has had a severe influence on global supply chains, negatively affecting manufacturing, delivery schedules, and product sales in the worldwide market. Most sectors, with the exception of medical supplies and life support items, had been severely hit but the factory simulation software has seen it's demand increase during this period. The amount of money being invested in numerous industries, such as defence and aerospace, is skyrocketing. During the projection period, the widespread demand for simulation services in the healthcare, medical, and pharmaceutical industries is projected to lead to the development and production of effective vaccinations and the conduct of coronavirus disease drives. This is anticipated to present the market with expanding potential, leading to large-scale expansion and audience targeting.
Software segment in High Demand
In 2021, the software segment led the market, accounting for more than 70.5 percent of global revenue and it is predicted to remain the same during the analysis period. The benefits of software, such as data security, reliability, and uninterrupted testing, can be credited to the segment's rise.
On-premises segment to lead from the front
In 2021, the on-premises deployment segment dominated the market, accounting for more than 72 percent of worldwide revenue. The early adoption of the software was credited with the large proportion of this segment. On-premises deployment is a classic type of software deployment in which the software is installed on-site. This strategy is advantageous for businesses that want to protect their data from hackers while maintaining its confidentiality.
The cloud segment is expected to develop rapidly throughout the analysis period as a result of the benefits provided, such as simplicity of setup and cost-effectiveness, which can be connected to the segment's expansion when compared to traditional on-premises software.
Automobile Industry to remain Atop
In 2021, the automobile category led the market, accounting for more than 24.7 percent of total revenue. The early deployment of virtual technologies for product development was credited with the company's growth. Furthermore, there is a transition in the automobile sector toward the use of electric and autonomous vehicles. This industry's growth is mostly being driven by the use of simulation to improve production processes.
North America expected to Dominate
The market was led by North America, which accounted for the majority of revenue and is set to continue in the same vein during the analysis period due to the presence of large corporation in those regions. Businesses in these nations have been seen investing in R&D in order to bring technologically superior items to market. The area is also noted for being an early adopter of cutting-edge technologies.
Due to growing industrial activities in those areas, the Asia Pacific market will develop the quickest over the analysis period. In countries like Japan and India, the construction and healthcare industries are expanding, increasing regional market development.
There is also a lot of room for growth if the market sees an increase in simulation capabilities thanks to new technologies.
The simulation paradigm facilitates activities such as design, production optimization, solutions, and validation, among others. Additionally, this is proving to be a fantastic tool for a wide range of applications, including product engineering, research and development, and gamification. The key reason for this is that this model aids in the research and development industry's design verification and validation. The concept is also beneficial for training and learning since it allows for rapid and flexible improvement of the core skill set on a broad scale.
The factory simulation software market is predicted to grow from USD 9.87 billion in 2022 to about USD 31.5 billion by 2029 at a Compound Annual Growth Rate (CAGR) of 14.36 percent during the forecast period 2022-2029.
Creating real-time simulation scenarios saves a lot of money and reduces the amount of time it takes to complete, which helps to support and strengthen essential business competencies. As a result, a favourable impact on market growth in the target market is necessary. Furthermore, the software has a reputation for lowering manufacturing and training expenses. Users can also be confident in the performance of the system. For large-scale adoption of simulation solutions, the majority of big organisations and enterprises are working or considering acquisitions with simulation companies.
However, one of the key commercial restrictions is that real-time testing frequently fails. This is referred to as data leakage which is caused by information shared between training and testing sets. The simulation technique has an unusually high rate of success, and as a result, it is deceiving businesses and organisations.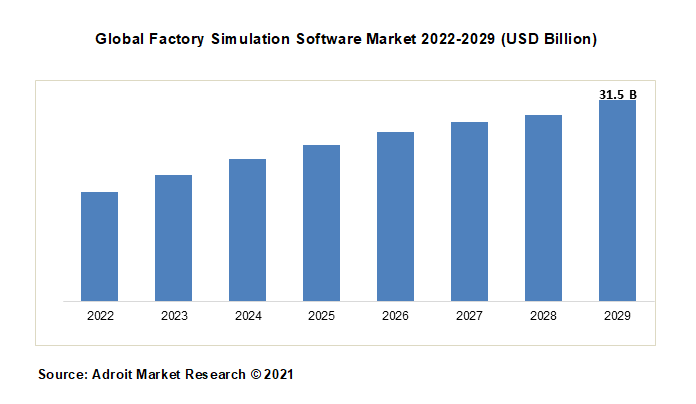 The market has intense competition due to the high demand and consists of several big corporations such as Synopsys, Cybernet, Altair Engineering, Honeywell, CPFD Software, Aveva, Siemens PLM Software etc.
Latest Innovations in the Factory Simulation Software Market: A Snapshot
In September 2020, MathWorks followed the trend and released Simulink 2020b, an improved programme. The new software focuses on increasing accessibility and speed. This included the launch of Simulink Online, which can be accessed via web browsers.
MathWorks continued its launch strategy, and in February 2021, it announced a cooperation with Aimotive, which was a vehicle technology company for the automotive industry. This collaboration enabled MathWorks to integrate AImotive's RoadRunner tool into aiSim which incorporated testing automated software and helped companies to further grow their markets
Factory Simulation Software Market Scope
| | |
| --- | --- |
| Metrics | Details |
| Base Year | 2020 |
| Historic Data | 2018-2019 |
| Forecast Period | 2021-2028 |
| Study Period | 2018-2028 |
| Forecast Unit | Value (USD) |
| Revenue forecast in 2028 | USD 31.5 billion |
| Growth Rate | CAGR of 14.36 % during 2021-2028 |
| Segment Covered | Deployment, Component, End Use, Regions |
| Regions Covered | North America, Europe, Asia Pacific, Middle East and Africa, South America |
| Key Players Profiled | Synopsys, Cybernet, Altair Engineering, Honeywell, CPFD Software, Aveva, Siemens PLM Software etc |
Key Segments of the Factory Simulation Software Market
Component Overview, 2022-2029 (USD Billion)
Deployment Overview, 2022-2029 (USD Billion)
End User Overview, 2022-2029 (USD Billion)
Aerospace and Defence
Healthcare
Industrial Manufacturing
Automobile
Others
Regional Overview, 2022-2029 (USD Billion)
North America
Europe
Germany
France
UK
Rest of Europe
Asia Pacific
China
India
Japan
Rest of Asia Pacific
South America
Mexico
Brazil
Rest of South America
Middle East and South Africa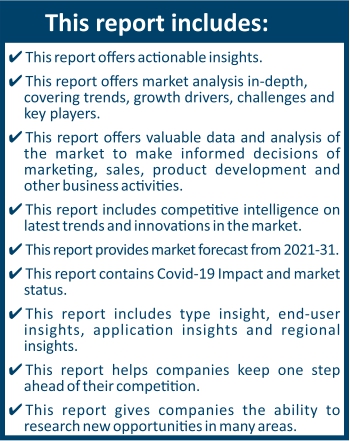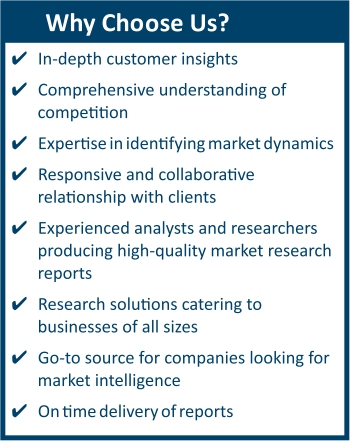 Frequently Asked Questions (FAQ) :
The market value of factory simulation software market in 2029 was USD 31.5 billion.
The factory simulation software market is growing at a CAGR of 14.36% over the forecast period.
North America dominated the market for factory simulation software market and accounted for the largest revenue share.
The top companies that hold the market share in factory simulation software market are Synopsys, Cybernet, Altair Engineering, Honeywell, CPFD Software, Aveva, Siemens PLM Software etc & among others.
To get latest version of factory simulation software market report can be obtained on demand from the website.