In the upcoming years, the automotive EVP (Electric Vacuum Pump) market is anticipated to expand significantly. This growth is related to the expanding popularity of electric vacuum pumps and the rising demand for electric automobiles. The market is segmented based on type, including diaphragm type, leaf type, and swing pistol type. It is also divided by application into electric automobiles, hybrid vehicles, and fuel cell vehicles. Factors such as technological advancements in EVP designs and components are expected to drive the growth of this market. The expansion of this industry will also be aided by an increase in government measures to promote electric vehicles.
Drivers of the Market
The Electric Vacuum Pump (EVP) Market is driven by the increasing demand for electric vehicles (EVs) and hybrid vehicles (HVs). The EVP is used in EVs and HVs to provide vacuum power to various components such as the brake system, air conditioning system and fuel system. The EVP improves efficiency and reduces emissions while providing superior performance compared to traditional pumps. Additionally, the growing adoption of autonomous driving technology and the introduction of stringent emission norms are also driving the market for EVPs.
Advantages of the Market
The Automobile EVP (Electric Vacuum Pump) market is a rapidly growing sector that offers numerous advantages to consumers. These pumps are extremely efficient, cost-effective and provide increased safety for drivers due to their low noise and vibration levels. They have the ability to handle more power output than conventional pumps, allowing for improved fuel economy and reduced emissions. Additionally, they require less maintenance than traditional pumps and are compatible with a wide range of vehicle types. As the market continues to grow, it promises an array of benefits for those who invest in them.
Market Value and CAGR of the Automobile EVP (Electric Vacuum Pump) Market (2021-2032)
The Automobile EVP (Electric Vacuum Pump) market is experiencing a significant growth in value, with a Compound Annual Growth Rate (CAGR) of 8.32% from 2021-2032. This growth is being driven by the increasing demand for fuel-efficient and eco-friendly vehicles, as well as the growing popularity of hybrid and electric vehicles.
The market value is expected to reach US$9.5 billion by 2032, up from US$4.5 billion in 2021.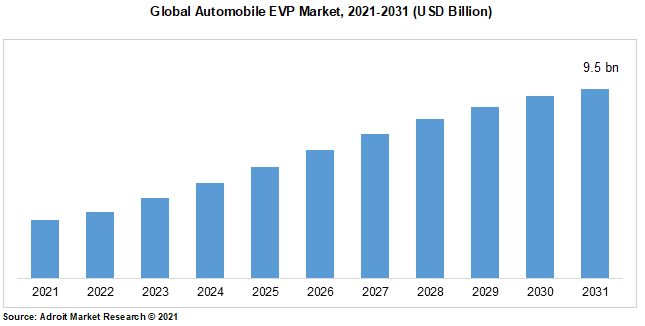 Challenges of the Market
The automobile EVP (Electric Vacuum Pump) market is facing a number of challenges. These include the high cost of electric vacuum pumps, their limited range, the lack of infrastructure to support them, and the slow adoption rate among consumers. As a result, automakers are having to find innovative ways to make EVs more attractive to buyers while still maintaining their performance and safety standards. Additionally, government regulations are becoming stricter in order to ensure that these vehicles meet environmental standards and reduce emissions. All of these challenges need to be addressed in order for the EVP market to grow in a sustainable way.
Key Players of the Automobile EVP (Electric Vacuum Pump) Market
The electric vacuum pump (EVP) market is rapidly growing in the automotive industry. Automotive EVPs are gaining popularity as they offer improved fuel efficiency, lower emissions, and quieter operation. This article will explore some of the key players in the EVP market, including companies like Denso, Bosch, and Continental Automotive. Additionally, it will discuss their strategies for manufacturing and selling EVPs.
Market Analysis
The Automobile Electric Vacuum Pump (EVP) market is expected to see a surge in demand for various types of products in the coming years. With the rise of electric vehicles, these pumps are becoming increasingly important for providing the necessary vacuum pressure for various automotive systems. They provide reliable performance and longer lifespans than other options, making them an attractive choice for manufacturers and end-users alike. The most sought after type of EVP is likely to be the electric vacuum pump (EVP), as it is a cost-effective solution that provides superior performance and reliability.
The Automobile EVP (Electric Vacuum Pump) Market is expected to experience a surge in demand over the coming years as more and more vehicles transition to electric power. As the industry moves towards electrification, EVPs are becoming increasingly important components in automobiles. The most demanded product by application within this market is expected to be EVPs for brake systems, as they are essential for providing adequate braking performance in electric vehicles. Additionally, other applications such as HVAC systems, fuel pumps and engine cooling systems will also drive demand for EVPs in the automotive industry.
By region, the most dominate market is expected to be North America due to its position and stature in the world market.
Impact of Covid-19
The Covid-19 pandemic has had a significant impact on the Electric Vacuum Pump (EVP) market in the automotive industry. The economic downturn caused by the pandemic has led to reduced sales of new vehicles, resulting in fewer EVP orders and decreased production capacity. Additionally, supply chain disruptions have made it difficult for manufacturers to source raw materials and components necessary for EVP production. As a result, the automotive EVP market is facing a challenging time with reduced demand and increased costs.
Key developments
The Automobile EVP (Electric Vacuum Pump) market is seeing significant advancements in technology, with new products being released to the market regularly. As the demand for fuel efficiency and performance increases, automotive manufacturers are turning towards electric vacuum pump technology to meet their needs. EVP pumps provide a more efficient way of delivering power than traditional mechanical pumps, resulting in increased torque and power output at a lower cost. With the increasing focus on green initiatives, this technology will become increasingly important for automobile manufacturers looking to reduce emissions and increase efficiency.
Automobile EVP Market Scope
| | |
| --- | --- |
| Metrics | Details |
| Base Year | 2022 |
| Historic Data | 2020-2021 |
| Forecast Period | 2022-2031 |
| Study Period | 2020-2031 |
| Forecast Unit | Value (USD) |
| Revenue forecast in 2031 | US $9.5 billion |
| Growth Rate | CAGR of 8.32% during 2021-2031 |
| Segment Covered | Type, Application, Regions |
| Regions Covered | North America, Europe, Asia Pacific, South America, Middle East and Africa |
| Key Players Profiled | like Denso, Bosch, and Continental Automotive |
Key Segment of Global Automotive Domain Control Unit (DCU) Market
By Type Overview 2021-2031, (USD Billion)
• ADAS and Autonomous Driving DCU
• Cockpit DCU
By Application Overview 2021-2031, (USD Billion)
• Commercial Vehicle
• Passenger Car
By Region Overview 2021-2031, (USD Billion)
North America
• USA
• Canada
Asia Pacific
• China
• India
• Japan
• Rest of Asia Pacific
South America
• Mexico
• Brazil
• Rest of North America
Europe
• Germany
• France
• UK
• Rest of Europe
Middle East and Africa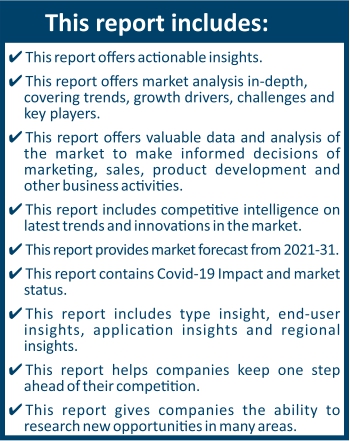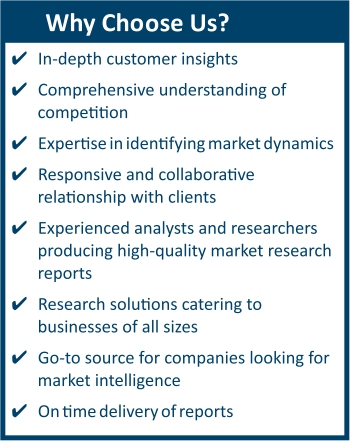 Frequently Asked Questions (FAQ) :
Automobile EVP (Electric Vacuum Pump) Market is projected to reach US $9.5 billion by 2032, growing at a CAGR of 8.32%