By Offering:
The solution segment contains software from the most important providers that meet the growing requirements of efficient building management. Facility management software is designed to perform various functions, including B. Asset management and tracking of critical equipment information, maintenance and regular cost management, asset efficiency improvement, streamlining the work ordering process, automation of maintenance operations, etc. The solution segment is further divided into professional services and managed services. The solution category is predicted to have the highest proportion of the facility management market under this overall segmentation. Segment growth stems from effective facility management solutions that enable all facility management processes such as lighting, HVAC, security, emergencies and incidents, sustainability, and waste.
The global Facility Management market size is expected to reach close to US$ 1.9 trillion by 2029 with an annualized growth rate of 4.7% through the projected period.
By Deployment:
Cloud-based delivery platforms can host software and service platforms from remote locations using the Internet. Instead of installing a software suite on many computers, cloud-based access requires only one application login to connect to all systems. With low deployment costs and easy access to data in the cloud, end users can implement cloud-based facility management solutions.
By Organization Size:
Companies with employees greater than 1000 have the opportunity to invest at a higher level and focus on facility management than SMEs. About 10-15 prominent players in all industries dominate the market and have more loyal customers than smaller players. In addition, large organizations have a relatively high need for facility management solutions due to a large number of employees, space management, and organization assets.
By Industry Vertical:
The market is divided into banks, financial services and insurance (BFSI), IT and telecom, government and public services, healthcare, education, retail, energy and utilities, manufacturing, construction, and real estate. During the predicted period, the BFSI segment has the greatest CAGR.
By Region:
The facility management industry is likely to be dominated by North America. The region has a well-established economy and is driving the growth of the facility management market with increased investment in R & D activities for the development of new technologies such as ML, AI, and big data. In addition, the presence of a majority in the region, such as Oracle, IBM, and Accruent, drives the growth of the facility management market in the region.
Facilities Management provides a range of rules and services to ensure functionality, comfort, safety, such as infrastructure, buildings, and campuses. And real estate. Facilities management includes various parameters such as operations and maintenance, communications management, emergency management, business continuity, environmental management and sustainability, management projects, property and real estate management, hospitality and human factors, and ergonomics.
Settings management is divided into hardware settings management (Hard FM) and software settings management (Soft FM). Complex facility management deals with physical assets, including air conditioning, heating, elevators, and plumbing. Soft facility management deals with human-made tasks such as planning and scheduling—rental accounting, food service, security, premises maintenance, and custodial.
Monitoring services include all control activities—facilities such as prisons and any government or business entity any other revenue. Well-managed facilities can cut costs, reduce maintenance problems, and help focus more on prevention rather than treatment after the cause.
The rising acceptance of cloud-based solutions, the introduction of new solutions, and the changing organisational structure and work management in the market are all factors driving the industry's growth. A lack of understanding regarding facilities management systems and their benefits, as well as the rising need to outsource services, are also limiting the market growth.
In 2016, the North American facilities management industry earned the most revenue, thanks to rising ICT investment, a large number of firms, and IODINE adoption. The Asia-Pacific Facility Management market is predicted to develop at the fastest rate, thanks to rising Internet penetration, the construction industry's expansion, and the demand for data.
Major players in the global facilities management industry include SAP SE, Archibus, Inc, FM System, Inc., Oracle Corporation, IBM Corporation, Ioffice Corporation, Inc., Accruent, LLC, CA Technologies, Inc., Planon Corporation, and Trimble, Inc. These companies have expanded their presence in the market by adopting different business strategies such as acquisitions, geographical expansion, product development, strategic alliances, and partnerships.
Due to the COVID19 outbreak, most operations in many industries have been operating with minimal or temporary staffing. The process of researching a particular market includes studying both impacts, positive or negative, for the industry or the global market. An essential aspect of managing disruptions in 2021 due to pandemic outbreaks is understanding whether the difference between customer behaviors is temporary or permanent, as recovery across markets and regions areas may be uneven.
Although there are many factors studies reported as d?t? h??t?r???l, t??hn?l?g???l ?nn?v?t??n?, g?v?rnm?nt ??l????? ?nd m?nd?t??, ??m??t?t?v? l?nd?????, New ??lut??n? ?nd ?lt?r?t??n? ?urr?nt ?nd h??t?r???l tr?nd? ?n th? m?rk?t, m?rk?t ?nv?r?nm?nt, t??hn?l?g???l ?dv?n??m?nt? ?n r?l?t?d ?ndu?tr??? and m?rk?t g?wth b?rr??r? And challenges, future scenarios, market opportunities, and risks have been mentioned and detailed in the report.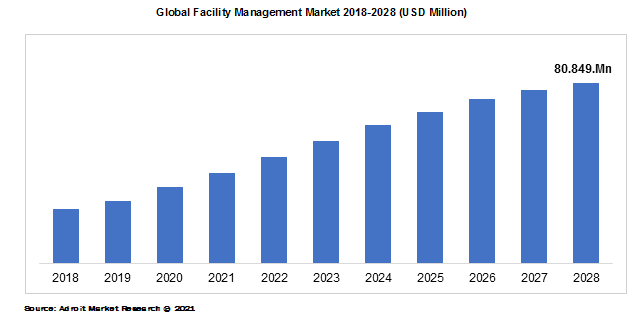 Facility Management Market Scope
| | |
| --- | --- |
| Metrics | Details |
| Base Year | 2022 |
| Historic Data | 2020-2021 |
| Forecast Period | 2022-2030 |
| Study Period | 2020-2030 |
| Forecast Unit | Value (USD) |
| Revenue forecast in 2030 | US$ 1.9 trillion |
| Growth Rate | CAGR of 4.7% during 2021-2030 |
| Segment Covered | By Type, By Components, Regions |
| Regions Covered | North America, Europe, Asia Pacific, South America, Middle East and Africa |
| Key Players Profiled | Sodexo, Compass Group, Jones Lang LaSalle Incorporated, Johnson Controls International PLC, Dussmann Group, CBRE Group Inc., Aramark, ISS A/S, Tenon Group, Cushman & Wakefield PLC |
Segments of the Global Facility Management Market:
By Organization Size:
SMALL & MID-SIZE ORGANIZATIONS
LARGE ORGANIZATIONS
By Component:
Asset Management
Strategic Planning Management
Solution
Real Estate & Lease Management
Maintenance management
Workplace and relocation management
Others (incident management and sustainability management)
Services
BY DEPLOYMENT PLATFORM
By Industry Vertical
IT & Telecom
Real Estate
Public Sector
Manufacturing
BFSI
Healthcare
Retail
OTHERS (ENERGY & UTILITIES AND TRAVEL & HOSPITALITY)
Based on Regions:
North America
Europe
Germany
France
UK
Italy
Russia
Nordic
Rest of Europe
Asia-Pacific
China
Japan
South Korea
Southeast Asia
India
Australia
Rest of Asia-Pacific
South America
Middle East & Africa
Turkey
Saudi Arabia
UAE
Rest of Middle East & Africa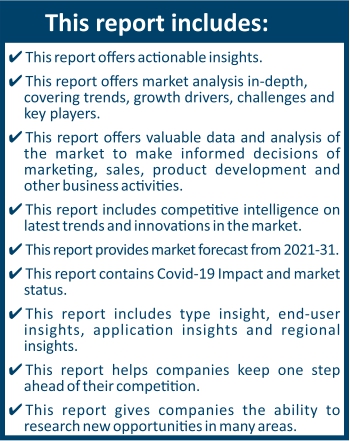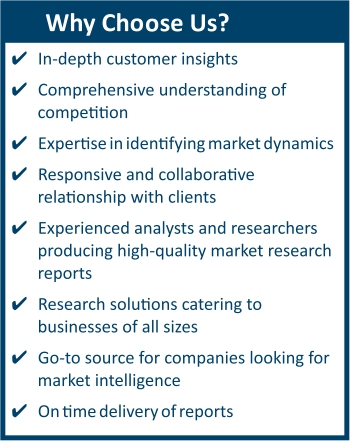 Frequently Asked Questions (FAQ) :
The facility management market growth will increase by USD 80.849 million during 2021-2028.
The facility management market is expected to grow at a CAGR of 14.4% during 2021-2028.
North America region is expected to hold the largest market share in forecast period 2021 to 2028.
SAP SE, Archibus, Inc, FM System, Inc., Oracle Corporation, IBM Corporation, Ioffice Corporation, Inc., Accruent, LLC, CA Technologies, Inc., Planon Corporation, and Trimble, Inc are a few of the key vendors in the facility management market.