The size of the global market for Electrification is expected to reach US$ 157 Billion by 2030, expanding at a compound annual growth rate (CAGR) of 9.5%.
The need for electrification is being driven primarily by a rise in automotive manufacturing and vehicle sales across the world. The vehicle electrification market is gaining popularity as a replacement alternative for old hydraulic and mechanical systems. Vehicle electrification improves fuel economy and lowers pollution levels.
Because of the soaring demands for environmental balance, initiatives towards carbon neutrality and novel technological milestones are supporting new trend evolution in vehicle electrification, OEMs have seen substantial weight reduction of automotive components, which, in turn, regulates fuel consumption and improves vehicle operating efficiency, thus emerging as a significant growth initiator. However, the smooth growth trajectory of the electrification market is likely to face skewered curve due to high pricing costs of maintenance and part replacement charges. These existing bottlenecks are therefore paving new growth opportunities allowing market participants to develop highly competitive and cost-efficient vehicle components.
Factors such as an increase in the adoption of fuel-efficient mobility solutions, as well as effective performance requirements and a decrease in the price of batteries per KWH, are projected to drive the global vehicle electrification market's growth. However, a drop in automotive production and sales over the last two years, as well as a high reliance on mechanical and hydraulic systems in existing cars, are likely to restrict the growth of the vehicle electrification market during the forecast period. On the contrary, growths in the need for cost-effective solutions, as well as an increase in the trend of electrification of commercial vehicles and fleet management solutions, are expected to provide lucrative opportunities for global market advancement over the forecast period.
Electrification is the process of powering anything with electricity, and it is generally connected to a primary power source with the help of switches. Electrification, in broad terms, is the construction of electrical production and distribution networks in the United States, Britain, and other nations from the mid-1880s until approximately 1950 and is still ongoing in rural regions in certain developing countries.
Because of its low tailpipe emissions, the electrification of the transportation industry is gaining popularity. It is seeing significant growth as a consequence of the rising need for new innovations and green technology. Due to increasing expenditures in military vehicle electrification solutions, the European countries will lead the market. Electric cars are one of the most rapidly expanding sectors of the electrification market. With the shifting dynamics of the automobile industry, the electric power steering market is constantly developing. OEMs are inventing their traditional steering systems in response to the introduction of self-driving vehicles.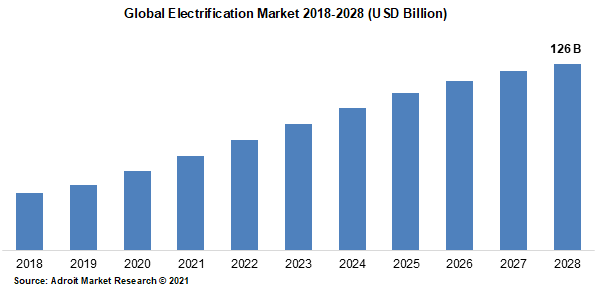 The major players of the global electrification market are Continental AG, Delphi Automotive PLC, Denso Corporation, Johnson Electric, Robert Bosch GmbH, and Mitsubishi Electric Corporation. Our market research also contains a section devoted just to large corporations, in which our specialists provide analysis of all major companies' financial statements, as well as product benchmarking and SWOT analysis. The competitive landscape section also contains an examination of the key development plans, market share, and global market position of the aforementioned rivals.
Electrification Market Scope
| | |
| --- | --- |
| Metrics | Details |
| Base Year | 2022 |
| Historic Data | 2020-2021 |
| Forecast Period | 2022-2030 |
| Study Period | 2020-2030 |
| Forecast Unit | Value (USD) |
| Revenue forecast in 2030 | US$ 157 Billion |
| Growth Rate | CAGR of 9.5% during 2021-2030 |
| Segment Covered | By Product Type, By Degree of Hybridization, Regions |
| Regions Covered | North America, Europe, Asia Pacific, South America, Middle East and Africa |
| Key Players Profiled | Aisin Seiki Co. Ltd.*, Borgwarner Inc., Continental AG, Delphi Automotive PLC, Denso Corporation, Hitachi Automotive Systems Ltd., Johnson Controls Inc., Johnson Electric, Jtekt Corporation, Magna International Inc., Mitsubishi Electric Corporation, Robert Bosch GmbH, Valeo SA, Wabco Holdings Inc., and ZF Friedrichshafen AG |
Key Segments of the Global Electrification Market
Product Overview, 2018-2028 (USD Billion)
Starter motor & alternator
Start/stop system
Electric oil pump
Electric power steering (EPS)
Electric air conditioner compressor
Liquid heater ptc
Electric water pump
Electric vacuum pump
Actuators
Integrated starter generator (ISG)
Hybridization Outlook Overview, 2018-2028 (USD Billion)
Hybrid Electric Vehicle (HEV)
Internal Combustion Engine (ICE) & Micro-Hybrid Vehicle
Plug-In Hybrid Electric Vehicle (PHEV)
Battery Electric Vehicle (BEV)
Regional Overview, 2018-2028 (USD Billion)
North America
Europe
France
UK
Germany
Rest of Europe
Asia Pacific
China
Japan
India
Rest of Asia Pacific
South America
Brazil
Mexico
Rest of South America
Middle East and Africa
Reasons for the study
The main goal of this elaborate study on electrification market is to provide an in-depth analysis of the global electrification market, with detailed coverage of key components.
To maintain your competitiveness while current major competitors innovate to sustain stern competition.
What does the report include?
Estimated market share for global and regional sectors.
The major prevalent themes in competitive landscaping are depicted on a map.
Profiles of the company, including comprehensive strategy, financials, and current advancements.
This research is also expected to assist them in understanding the market growth pulse and providing information on major drivers, constraints, challenges, and opportunities impacting the growth of the electrification industry.
Supply chain trends that map the most recent technological breakthroughs.
Who should buy this report?
The global electrification market study is appropriate for market players and participants in the industry, such as production, technology, and researchers.
Capitalists, investors, and private and governmental entities seeking a comprehensive grasp of the global electrification market's future prospects.
Researchers, consultants, scientists, and technology professionals who are interested in altering the portfolio of the global electrification industry.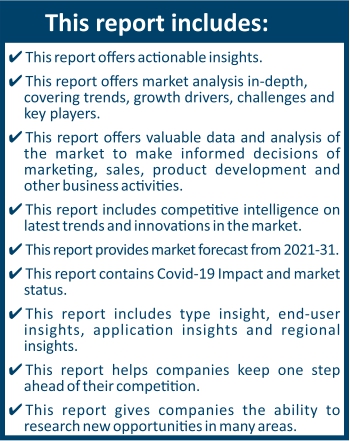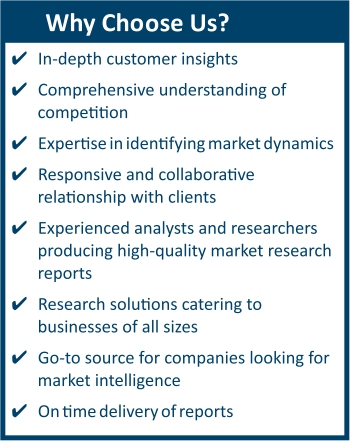 Frequently Asked Questions (FAQ) :
The Global electrification market is Segmented on the basis of Product, Hybridization Outlook, Regions
The electrification market is growing at a CAGR of 10.5% over the forecast period.
The base year for the report is 2021 in electrification market.
Vehicle electrification is a great alternative for efficient vehicle operations since it saves money on fuel, reduces pollutants, and improves fuel economy. However, vehicle electrification also has certain downsides such as high vehicle component costs, which have an influence on the total price of automobiles. As a result, end-users are seeking lower-cost solutions, and manufacturers are focused on developing cost-effective solutions to obtain a competitive edge in the global market.
Electrification of vehicles enables the substitution of electric systems for mechanical or hydraulic systems. This technology is frequently used in the automobile industry to improve vehicle economy and minimize harmful emissions. With several fleet management companies shifting focus to deliver environmentally favorable fleet solutions, emergence of e-vehicles are on the rise which in turn would propel growth in electrification market.
Product Segment
The Integrated Starter Generator (ISG) segment is anticipated to gain share in the coming years. The use of ISG in cars allows the engine to restart instantly and softly after an idle or traffic halt, reducing emissions and saving fuel. ISG achieves vibration and noise-free functioning, which improves the user's comfort in the vehicle. In addition, the vehicular performance an e-vehicle improves by significantly depreciating the engine load with ISG optimization.
Hybridization Outlook segment
The Plug-in Hybrid Electric Vehicle (PHEV) segment is the most popular and has the greatest market share. Automakers see plug-in hybrids as a stepping-stone to fully electric vehicles. Increased charging infrastructure in the United States, China, and Europe would facilitate the transition from traditional ICE automobiles to PHEVs. Automobile manufacturers in these locations are likewise significantly investing in car electrification. As a result, demand for plug-in hybrid electric vehicles (PHEVs) would increase.
In the estimated timeline, 2021-2028, Backed by a robust e-vehicle space, the North American region is likely to secure the global lead, drawing maximum revenues. The expansion of charging infrastructure and considerable investments by OEMs in-car electrification is driving growth in this area. Federal tax credits and rebate incentives, notably in the United States, are accelerating the growth of the automobile electrification sector. With a market share of more than 50%, the United States is anticipated to lead the North American automobile electrification industry.