An increase in the acceptance of cloud computing systems and the integration of Internet Of Things (IoT) with the transportation system is driving the market for Commercial Fleet Vehicle system and is expected to grow exponentially
The Commercial Vehicle Fleet Management System market is expected to grow at a CAGR of 13.9% to reach USD 60.88 billion in 2030.
Covid-19 Impact & Market Status
The report offers an exhaustive overview of the business dynamics and new investment strategies that are being adopted by business leaders across countries and regions to overcome the acute challenges and financial instabilities that have emerged in the post pandemic times.
The report highlights some of the best industry strategies and practices that are adopted by the players across local and global markets. Ever since the Covid-19 broke out in 2019, it has spread aggressively, resulting in rapid declaration by the WHO affirming Covid-19 as a global pandemic and an emergency.
The implementation of nationwide lockdowns by governments around the world in response to the Covid-19 pandemic has had a negative impact on the fleet industry, which is responsible for transporting daily necessities such as groceries, medicines, and other essential products from one region to another.
Everyone's daily routines have been dramatically altered as a result of the Coronavirus. While some businesses have adopted work-from-home policies, others, such as transportation, utility, field services, energy, logistics, and retail, are working to their full capacity to offer important services and products. The transportation and logistics industries are facing tremendous problems as a result of the crisis and supply chain disruption. This has led in an increase in the demand for fleets, drivers, dispatchers, organisers, and other fleet operators over night.
Ever since the outbreak of the global crisis, impact on upstream, downstream, and midstream industries have been appalling. The report delivers a quick ready-to-deploy approach to counter such crisis and steer the global Commercial Vehicle Fleet Management system market towards steady growth and systematic progression.
In this report, inquisitive business players would be provided with sufficient guidelines regarding business transformation, integral to sustain stiffening competition in the pandemic and beyond pandemic era global Food traceability market.
Commercial fleet Vehicles to hold the largest market share during the forecast period
During the projection period, the commercial fleet segment is expected to grow significantly. Manufacturing, logistics, transportation, and chemicals are all heavily reliant on the supply chain and on-time delivery. Commercial vehicles can seat up to six people, excluding the driver. Leasing a modest fleet of cars, minivans, or pickup trucks is now easier and more cost-effective than ever. For keeping the cars in good condition, the linked services include supply chain management, maintenance, licencing and compliance, fuel management, and accident claims. Fleet Management Solutions aid in the organisation, management, and coordination of fleet operations through the use of a centralised information system. It makes use of networking technologies to enable data and information flow between fleets and back-end systems, which are accessible to fleet owners and managers.
Maintaining fleet timings is critical for the correct exchange of material scheduling and tracking. To meet such demands, companies are rapidly implementing these technologies in commercial fleets. Similarly, the growing demand for passenger vehicles, such as connected and electric automobiles, presents enormous prospects for the software sector. With integrated technology such as collision avoidance, it can improve self-driving capabilities while also boosting road safety.
Operation Management segment to show the highest growth during the forecast period
The component section is divided into two categories: solutions and services. The solution category is further divided into operation management, vehicle maintenance and diagnostics, performance management, fleet analytics and reporting, and others. The operation management solution is further divided into fleet tracking and geofencing and routing and scheduling, while the performance management solution is divided into driver management and fuel management.
The sub-segment of operation management is predicted to expand and lead the global market. The industries rely largely on fleet operational management to maintain appropriate supply chain management. The performance management segment is also expected to grow rapidly because it provides predictive maintenance technologies that lower the likelihood of engine downtime. Built-in sensors, for example, offer operational data regarding components such as hydraulics, tyres, engines, and others. This gives you more time to do necessary maintenance such as oil changes, part replacements, and other repairs to avoid costly downtime. This is projected to fuel market expansion.
APAC to Sweep the Largest Revenue Streams Followed by North America
During the forecast period, APAC is expected to develop at the fastest CAGR. The APAC region is undergoing a transformation in terms of the use of new technology across many sectors and industries. The expansion of infrastructure in APAC, particularly in Japan, South Korea, Australia, Singapore, China, and India. The region's untapped market strength, increased awareness about driver safety and accident prevention, upcoming regulations to improve road safety, growth in the transportation and logistics industries, and the introduction of 4G LTE technology and smartphones all contribute to the region's fleet management market growth. The existence of several manufacturing facilities in China, Japan, and India is projected to boost the growth of this market in Asia Pacific. Because of the country's strict emission and fuel restrictions, India is expected to grow rapidly. Many start-up businesses, including LocoNov and AerisCommunications, are working with global players to deliver fleet solutions in India.
Because of the large-scale deployment of real-time tracking systems by industries for seamless company operation, North America is expected to dominate the global market. Increasing adoption of vehicle tracking systems, rising demand for advanced software from automakers such as General Motors, Ford, and Fiat-Chrysler, and the United States' position as an early adopter of digital technology are some of the factors driving market expansion in this area.
Europe has the second greatest market share due to Germany being the world's largest automobile hub. Commercial vehicle fleets are critical to the European economy. Vehicle manufacturing is one of Europe's vital industries, with around 18.5 million cars, trucks, buses, and vans produced each year. This is projected to stimulate regional software demand.
The Middle East and Africa are expected to have significant demand as a result of increased use by industries such as oil and gas, manufacturing, chemical, and others. Similarly, Latin America is likely to provide up a plethora of prospects for industry players. Because of poor infrastructure and inadequate safety measures, Latin America has a high proportion of fatalities in road accidents. The requirement for proper fleet management is expected to rise in order to assure safety.
Wireless technology advancements in 4G and 5G Technologies are providing a wide area coverage, increased productivity and quick response to user is driving the growth of Commercial Vehicle Fleet Management System
Fleet management allows businesses to track and maintain their vehicles in a cost-effective, time-efficient, and accessible manner. It includes capabilities like car tracking and diagnostics, finance, driver management. It helps businesses that rely heavily on transportation to reduce or eliminate risks connected with employee costs, operations, and other factors. Fleet management provides benefits such as lower fuel and overall operating costs, improved safety, and streamlined fleet management as well as real-time fleet tracking and monitoring. The Fleet Management System is a software, hardware and communication technology hybrid. These technologies makes it easier for fleet owners to manage and repair their cars, making them more accessible, identifiable, and cost-effective. It entails overseeing all aspects of a vehicle in a business. Position and material monitoring, production monitoring and equipment assignment, and optimization are the three core components of fleet management.
A fleet management system refers to the management and control of commercial vehicles such as vans, cars, trucks, aircraft, and marine vessels. Fleet management systems are combined with software tools to streamline mundane tasks and increase employee efficiency. These systems are used in a variety of industries, including service, mining, logistics, utilities, government & waste management, oil and gas chemicals, construction, retail, public transportation, academics. The advantages of fleet management systems are numerous, since they result in fuel savings, increased production and improved customer service. The fleet management system contributes to increased vehicle productivity by enhancing features through the implementation of telematics solutions. Government approval is one of the key factors driving the growth of the fleet management systems market. Governments have established rigorous mandates in order to address issues related to public safety while simultaneously allowing trade between two parties. The reduced risk of environmental deterioration is another element that contributes to market growth.
The increase in wireless technology usage, the mandatory incorporation of ELD, the requirement for operational competency in fleet management along with increase in international trades are the primary reasons driving the growth of the fleet management market. Wireless technology adoption in fleet management is predicted to have a strong influence in the near future, owing to benefits such as quick access and response, wide-area coverage, and cost reduction, which assist vendors boost their productivity, efficiency, and ROI. Furthermore, as the average selling prices of fleet management software and communication technology are predicted to fall during the analysis period, cost sensitivity among local players is expected to decrease.
The fleet management sector has already entered the digital era, with improved vehicle-to-infrastructure connectivity and driver-vehicle interactions. Diverse technologies such as machine learning, cloud solutions, GPS, and big data analytics have advanced fleet management. Along with better management, the software promises to increase fleet performance and service quality. Fleetx, an intelligent fleet management software, for example, employs machine learning, artificial intelligence, predictive analytics, and sensors to assist fleet managers in enhancing safety, efficiency, and making smart decisions in a cost-effective manner. The intelligent dashboard provides the user with real-time awareness of the vehicle's status, location, and onboard diagnostics. As a result, new and interconnected technologies are transforming the fleet business.
Mix Telematics, Geotab, Teletrac Navman, Automotive Rentals Inc., Omnitracs, Trimble, Verizon Connect, Wheels, Inc., AT&T Inc,Inseego Corp, IBM Corporation, Fleet Complete, Chevin Fleet Solution, and Donlen Corporation are the market's leading players.
The growing e-commerce boom has accelerated the demand for efficient logistical operations, which is driving the expansion of the Fleet Management Software Market. Rewire Security will launch a GPS & Telematics platform for all cars, primarily serving the transportation industry, in December 2020. This software is specifically created to give an optimum solution for fleet operated vehicles to improve safety, visibility, and sustainability in the Covid- 19 pandemic, as firms like food and pharmaceuticals fight relentlessly to deliver items on time regardless of the worldwide crisis.
Fleet management systems assist fleet managers boost profits by optimising routing, maintaining vehicle security, increasing driver safety, and improving fleet vehicle performance and life cycle. It also aids in visualising fleet performance and determining which drivers or cost-cutting categories should be prioritised for improvement. Fleet management assists managers in rightsizing fleet cars, providing maintenance management, minimising fuel expenditures and distance travelled, changing driver behaviour, and lowering overhead costs. The advantages increase the cost-effectiveness of fleet owners' company operations, giving them a competitive advantage. The benefits have raised the commercial potential of fleet management solutions and increased investment inflows into the fleet management market.
Commercial Vehicle Fleet Management System Market Scope
| | |
| --- | --- |
| Metrics | Details |
| Base Year | 2022 |
| Historic Data | 2020-2021 |
| Forecast Period | 2022-2030 |
| Study Period | 2020-2030 |
| Forecast Unit | Value (USD) |
| Revenue forecast in 2030 | USD 60.88 billion |
| Growth Rate | CAGR of 13.9% during 2021-2030 |
| Segment Covered | Type, End-use, Regions |
| Regions Covered | North America, Europe, Asia Pacific, South America, Middle East and Africa |
| Key Players Profiled | Verizon,,Geotab Inc.,,Cartrack,,Tom Tom International B.V.,,CalAmp,,Teltonika |
Key Segments of the Global Commercial Fleet Management System Market
Market By Component Overview, 2018-2028 (USD Billion)

Operation Management
Vehicle maintenance and diagnostics
Performance Management
Fleet Analytics and reporting
Others

Market By Deployment Overview, 2018-2028 (USD Billion)

On-Premise
Cloud based
Others

Market by Fleet Type Overview 2018-2028 (USD Billion)

Commercial Fleet
Light commercial vehicle
Medium and Heavy Commercial Vehicles
Passenger Cars
Internal Combustion Engine
Electric vehicles
Others
Regional Overview, 2018-2028 (USD Billion)
Europe

UK
Germany
France
Spain
Rest of Europe

Asia-Pacific

India
China
Japan
Australia
South Korea
Rest of Asia-Pacific
Middle East & Africa

Turkey
Saudi Arabia
UAE
Rest of the Middle East & Africa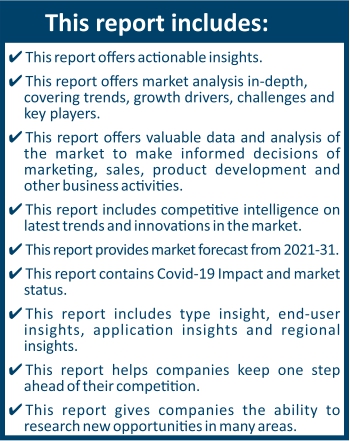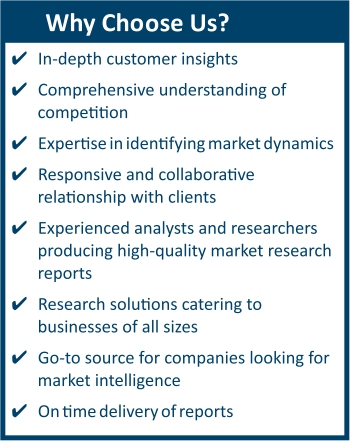 Frequently Asked Questions (FAQ) :
The global commercial vehicle fleet management system market size is expected to be valued at more than USD 42.75 billion by 2028.
The global commercial vehicle fleet management system market have aimed to meet a CAGR of 10.82% for the forecast period.
APAC is growing at the highest CAGR over 2021- 2028.
Top players serving the global commercial vehicle fleet management system market include Mix Telematics, Geotab, Teletrac Navman, Automotive Rentals Inc., Omnitracs, Trimble, Verizon Connect, Wheels, Inc., AT&T Inc,Inseego Corp, IBM Corporation, Fleet Complete, Chevin Fleet Solution, and Donlen Corporation among other prominent players.
The sample for commercial vehicle fleet management system market report can be obtained on demand from the website. Also, the 24*7 chat support and direct call services are provided to procure the sample report.