Covid-19 Impact & Market Status
The report provides an in-depth look at the changing trends and new investment strategies being implemented by business leaders across countries and regions to overcome the difficult circumstances and financial instabilities that have evolved in the aftermath of the pandemic.
The global Digital Workplace Software market is anticipated to increase at a 22.3% CAGR to reach value USD 166.27 billion in 2030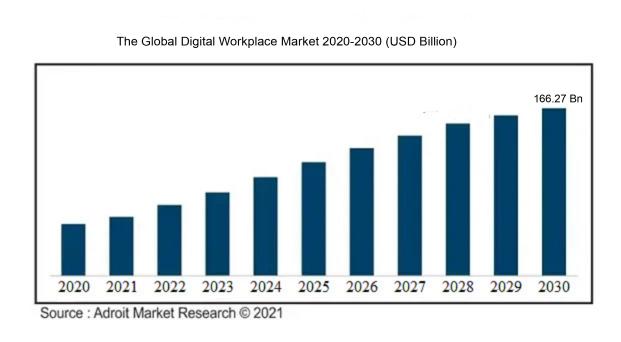 The research covers some of the most effective industry tactics and practices used by players in both domestic and international markets. Since its emergence in 2019, Covid-19 has expanded rapidly, prompting the World Health Organization to declare Covid-19 a global pandemic and an emergency.
The pandemic's impact is widespread, and the aftermath is severe, wreaking havoc on the global Digital Workplace Software Market. Travel bans, quarantines, and lockdowns have all been imposed as a result of the abrupt pandemic and its consequences.
Supply chain breaches, stock market inefficiencies, and vendor instability are all consequences of these changes. These are continually interfering with industry's usual operations.
The impact on the upstream, downstream, and midstream industries has been devastating since the start of the global crisis. The study provides a ready-to-use strategy for dealing with such crises and guiding the global Digital Workplace Software Market toward sustainable growth and systematic improvement.
In the midst of the pandemic, new dynamics have emerged in the worldwide Digital Workplace Software Market, prompting the development of new business models and techniques to recuperate growth and revenue streams.
Inquisitive business players will find sufficient business transformation suggestions in this report, which are critical to maintaining strong rivalry in the pandemic and post-pandemic era global Digital Workplace Software market.
Cloud - based Segment is anticipated to hold significant market share
Small and medium-sized businesses are increasingly adopting cloud deployment because of its numerous advantages, including lower costs, no need for manpower for hardware maintenance, faster and more efficient results, and complete flexibility and scalability, all of which result in cost reduction. Customers may quickly save and retrieve meaningful insights because to seamless flexibility and scalability. Users may execute real-time analytics on data from faraway places thanks to the cloud-based setup. The cost-saving benefits of a cloud-based digital workplace software improve operational efficiency and lower operational costs for businesses. The adoption of cloud-based digital workplace software across verticals is projected to be driven by lower maintenance costs and a smaller workforce.
Manufacturing is expected to be rewarding segment
The concept of a digital workplace is an important part of the Industry 4.0. By taking over some of the more monotonous procedures, automated systems and robotics in manufacturing enable employees to focus their skill sets on more value-added and evolved activities. Data-enabled and data-driven approaches will continue to play a significant role, with a focus on remote, collaborative, virtual, mobile, and augmented working styles. Manufacturers can prosper and survive many of the current workplace difficulties by having a digital workforce that uses cutting-edge technology. All areas of industrial transformation will be driven by technology, from process advancements to supply chain efficiency and digital workplace environments.
North America is expected to be region of focus
Owing to the significant dominance of main verticals like telecommunications and ITes, BFSI, and manufacturing, North America is likely to be the most promising market. In terms of adopting digital workplace software, North America is the most advanced market. Because the region is home to a large number of businesses and has a wealth of technical expertise, it has adopted digital workplace software to assist businesses in developing modern IT infrastructures. The region is home to a vast number of small start-up, medium, and big businesses.
A digital workplace is a virtualized version of a traditional, in-person workplace environment, in which many aspects of collaboration and productivity are handled by a combination of digital apps, cloud computing, and other technology. Employees use a basic set of digital tools called digital workplace software to get work done. Instant messaging, virtual conference tools, workplace social networking platforms, and even automated workflows are all examples. To make better data-driven decisions, organizations can use digital workplace software to collaborate with team members, manage projects and tasks in real time, resolve issues, tickets, defects, and service requests, automate standard and repetitive business processes that require approvals, integrate third-party applications, and auto-generate reports.
Organizations are implementing digital workplace software to improve employee experience by allowing them to work in a more straightforward and flexible manner. It aids in the recruitment of new personnel as well as the retention of more experienced and knowledgeable staff. However, the market's growth is forcasted to be limited by a lack of training and requisite education among the workforce. Employees' demand for increased flexibility in terms of work-life balance, as well as the availability of new technologies and solutions, are some of the important factors driving market expansion. The market size for the global Digital Workplace Software is anticipated to reach over USD 91 billion by 2028.
Employees can work more efficiently with digital workplace software that does not jeopardize existing operations. Employee-friendly environments with a good work-life balance can be created with the help of digital workplace software. It offers value-added disruption to the workplace that can't be accommodated by standard workplace service models. The demand for digital workplace software is increasing as the world becomes more digital. The demand for digital workplace software is increasing as technology, the internet, and smart devices become more widely used. The expansion of the IT industry, particularly in developing nations, is also a factor in the increased adoption of digital workplace software. Because of the Covid–19 pandemic, more people are working from home and adopting a hybrid work culture. This has resulted in a increase in digital workplace software for communication and collaboration, among other things.
Employees will be more likely to be attracted, retained, engaged, and motivated if they work in a digital workplace. Employees can choose their own devices and work styles are accommodated by mature digital workplace standards. End users obtain a fit-for-purpose workplace bundle tailored to their needs when persona-based models are used instead of single services. Employee content and data is securely embedded in collaboration tools, corporate drop boxes, and cloud storage, allowing employees to access data from any device, at any time and location, whether they are in the office or working remotely. Access to this data improves efficiency and production, as well as organizational agility. Employees can use digital workplace software to better their communication, cooperation, and interactions with one another. Digital workplace software, when implemented efficiently and effectively, allows organisations to avoid common risks, comply to regulatory compliances, and ultimately realise greater economic value, allowing them to give a better experience to employees. Providing the correct digital workplace solutions for businesses can help employees be more agile and flexible. Easy-to-use digital workplace software, both inside and outside the firewall, will boost employee satisfaction and productivity while also improving an organization's operational efficiency.
As organizations adopt IT infrastructure and services to bring out workplace transformation, it is becoming significantly important for organizations to educate and train their employees on how to use these software effectively and maximise their productivity. As a result, businesses must guarantee that their employees have access to training that enables them to take advantage of digital workplace software. Employees require policy training in addition to technical training on what information they can and should not reveal in the digital workplace. To avoid security and compliance risks, firms must communicate procedures on how to handle personal and company-owned devices and data. As a result, training programmes are ongoing procedures that must be conducted by businesses prior to the adoption of digital workplace software in order for the workplace transformation plan to progress and adapt.
The major players of the global Digital Workplace Software Market are KissFlow, Cognizant, HCL Technology, DXC Technology, Tata Consultancy Services, Capgemini, Wipro, Infosys, Zensar, Accenture, IBM Corporation, Atos, NTT Data and Fujitsu among others.
Key Developments in the Global Digital Workplace Software Market: a Snapshot
Accenture announced the acquisition of Imaginea, a cloud-based platform provider, in February 2021. Accenture will be able to expand its cloud-based services for digital services and solutions as a result of the acquisition.
Atos and Vodafone Spain will debut a new digital workplace solution for Vodafone Business customers in Spain in December 2020.
Wipro is launching a digital inspection solution in June 2020 to improve worker safety and experience. Clients will be able to purchase the solution in either a perpetual or subscription-based licence model, with no additional charges for mobility.
Digital Workplace Software Market Scope
| | |
| --- | --- |
| Metrics | Details |
| Base Year | 2022 |
| Historic Data | 2020-2021 |
| Forecast Period | 2022-2030 |
| Study Period | 2020-2030 |
| Forecast Unit | Value (USD) |
| Revenue forecast in 2030 | USD 166.27 billion |
| Growth Rate | CAGR of 22.3% during 2021-2030 |
| Segment Covered | Component, Enterprise, End-use, Regions |
| Regions Covered | North America, Europe, Asia Pacific, South America, Middle East and Africa |
| Key Players Profiled | IBM,,Accenture plc,,Atos SE,,Trianz,,Capgemini,,HCL Technologies Limited,,Infosys Limited,,Tata Consultancy Services Limited,,Tech Mahindra Limited,,Mphasis |
Key Segments of the Global Digital Workplace Software Market
Offering Type Overview
Communication and collaboration
Endpoint management
Enterprise mobility and management
Deployment Type Overview
Business Size Type Overview
Small and Medium Size Enterprise
Large Enterprise
Industry Type Overview
BFSI
Retail & FMCG
Telecommunication and ITES
Manufacturing
Healthcare and pharmaceuticals
Government sector
Media and entertainment
Others
Regional Overview
North America
Europe
Germany
France
UK
Rest of Europe
Asia Pacific
South America
Mexico
Brazil
Rest of South America
Middle East and South Africa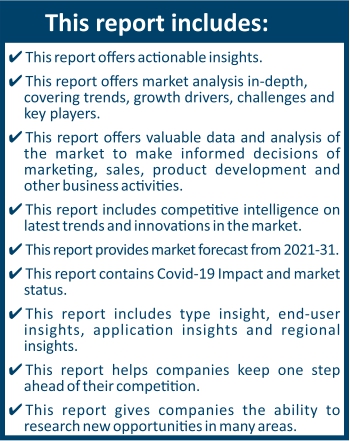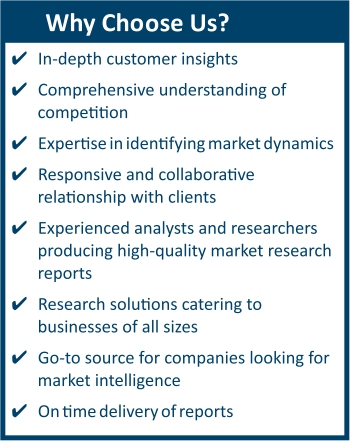 Frequently Asked Questions (FAQ) :
The global digital workplace software market size is predicted to reach over USD 91 million by 2028.
North America region is expected to hold the largest market share in forecast period 2021 to 2028.
KissFlow, Cognizant, HCL Technology, DXC Technology, Tata Consultancy Services, Capgemini, Wipro, Infosys, Zensar, Accenture, IBM Corporation, Atos, NTT Data and Fujitsu were the major players in the digital workplace software market.
The base year for the report is 2020.