The global D3O market is projected to reach US$ 101.7 million by 2027, growing at a CAGR of 3.8 %
The growing need for D3O goods in the profitable sports business to supply participants with protective equipment is a major driver driving market growth. The growing usage of high-impact energy in the military, electronics, sports, industrial, and motor vehicles will drive market growth
Initiatives made by the government and corporate sectors to promote worker safety in industrial settings will fuel this market's growth even further. Increased use of impact prevention and shock absorption to safeguard laptops and electronic gadgets while traveling will enhance the industry's growth.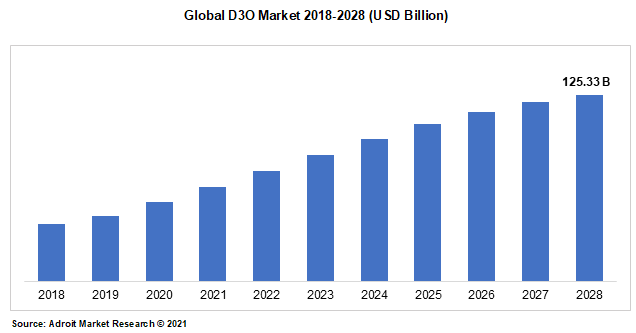 D3O is a type of smart materials that specializes in shock absorption as well as impact resistance. Initially discovered at the University of Hertfordshire by British engineer Richard Palmer, it wasn't until 2006 that D3O became a marketable product that we are now seeing in various forms of protective equipment including military wear, athletics, and motorcycle gear.
D3O employs a proprietary and patented method to create soft, rate-sensitive, flexible materials with exceptional shock absorption qualities for application in impact protection devices. Molecules of a material move in the raw state freely to ensure flexibility and softness. However, when they collide these molecules interlock to emit impact energy and reduce transmission force. This is known as the non-Newtonian principle.
Growing adoption of D3O in and sports gear, protective cases for industrial, consumer electronics, as well as on-site workwear, and in military protection gear such as limb protectors and helmet pads are some of the major factors anticipated to drive the growth of the global D3O market over the prediction period. Similarly,
D3O materials and D30 sheets provide improved security in case of impacts and it is highly flexible in normal conditions which can help to grow its adoption across manufacturing of a number of protective gear and equipment types. These are also some significant factors anticipated to contribute to the global D3O market growth in the coming years.
D3O's in-house team consists of chemists, designers, and industry experts that collaborate to produce fit-for-purpose protection and give a 360-degree solution from material creation to final approved product solutions. D3O materials are designed to endure several hits, so wearing them every day has no effect on long-term protection, which is ideal for motorcyclists.
The research report also contains extensive profiles of the market's top competitors, as well as a comprehensive examination of the worldwide competitive landscape. 3M, CCM, MCR Safety, Adidas, Fox, Schutt, Umbro, EFM, Klim, and Targus are among the leading participants in the D3O market.
This section provides a comprehensive perspective of the competitive environment, including important future capabilities, mergers and acquisitions, partnerships, collaborations, new product developments, financial overviews, new product launches, and other developments.
D3O Market Scope
| | |
| --- | --- |
| Metrics | Details |
| Base Year | 2020 |
| Historic Data | 2018-2019 |
| Forecast Period | 2021-2027 |
| Study Period | 2017-2027 |
| Forecast Unit | Value (USD) |
| Revenue forecast in 2027 | US$ 101.7 million |
| Growth Rate | CAGR of 3.8 % during 2021-2027 |
| Segment Covered | By Product Type, By Application, Regions |
| Regions Covered | North America, Europe, Asia Pacific, Middle East and Africa, South America |
| Key Players Profiled | 3M, Adidas, CCM, MCR Safety, Fox, Schutt, EFM, Klim, Umbro, Targus, Xion, D3O Lab |
Key Segments of the Global D3O Market
Type Overview, 2018-2028 (USD Billion)
Application Overview, 2018-2028 (USD Billion)
Industrial
Electronics
Sports
Defence
Motorcycle
Regional Overview, 2018-2028 (USD Billion)
North America
Europe
Germany
France
UK
Rest of Europe
Asia Pacific
China
India
Japan
Rest of Asia Pacific
South America
Mexico
Brazil
Rest of South America
The Middle East and South Africa
Segment Analysis
Low-Density Segment Type Accounted for the Highest Revenue
The global D3O market is classified into low density as well as high density based on the type. Out of these, the low-density segment is accounted for the highest share owing to its growing demand around the world being substantially greater than the high-density D3O type.
Likewise, the low-density D3O has been hugely adopted in the manufacturing of durable, shock absorbable, and low-density material for athletic footwear, industrial footwear, and military footwear. D3O products are also used in a huge range of products around the globe with key applications in electronics, sports, PPE, motorcycle, and footwear.
Motorcycle Segment Likely to Register Highest Revenue During the Forecast Period
The motorcycle segment is anticipated to grow with the highest revenue share during the forecast period due to the growing applications of D3O materials in several protective materials which are specially designed for racing and biking. For instance, D3O develops a huge range of back and limb protectors that are intended for motorcyclists to provide them with improved security.
North American Region to Hold Highest Revenues during the Predicted Period
North America is likely to hold the largest revenue share in the global D3O market due to the growing commercial use of D3O materials such as for the Olympic ski teams of Canada as well as the United States.
Similarly, D3O is also used across the automotive sector for manufacturing CE-certified protective armor. Increasing adoption of D3O products in several end-use industries such as automotive gear, consumer electronics, and Defence, among others is another major factor driving the growth of the market.
Covid-19 Impact & Market Status
Owing to the COVID-19 outbreak the global economy has been squeezed, as has badly affected the manufacturing sector, production, disruption, and finance verticals. The rise in R&D of therapeutic vaccines is one of the primary causes driving the D3O Market growth over the next several years, according to the D3O market. Expanded illness diagnostic techniques, as well as increased research on combination medicines, will result in significant market demand.
D3O Market provides a top-to-bottom and research-based organization. The study provides information on the overall business aspects that influence the market growth during the examination time span over the forecast period. It presents information about the important business designs in this sector. The research discusses market improvement potential, benefits, market interest, and growth opportunities. The study presented thoroughly verified and accurate data pertaining to the global D3O market. Future projections, opportunities for development, important markets, and key stakeholders
Latest Innovations in the Global D3O Market: a Snapshot
In August 2021, ZAGG launched a protective case and screen protector, the D3O Ultra Clear, for the Flip 3 5G smartphones as well as Samsung Galaxy Z Fold3 5Gwith D3O which will provide both protection and improved clarity.
Other product design breakthroughs have also been made feasible using D3O. For instance, Ribcap, a Swiss firm that manufactures flexible protective headgear, is an excellent illustration of how a material development may inspire a new design on a basic level, resulting in the creation of a completely new generation of products. Ribcap has been able to give a solution for those who don't want to only wear a warm hat but also don't want or need the sacrifice of a hard helmet thanks to D3O.
D3O has also just joined SATRA, the world's premier research and technology organization for consumer goods sectors, most notably the footwear industry. Being a member of SATRA benefits both D3O and the customer. SATRA ensures that products are 'fit for purpose,' allows D3O to use internationally accepted test and product reports, ensures that products conform to a wide range of national, international, and company standards, and accredits the laboratory.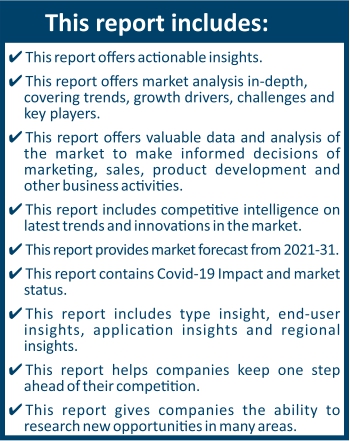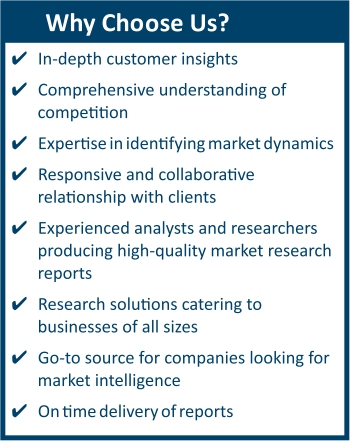 Frequently Asked Questions (FAQ) :
The global D3O market is is expected to hit over USD 125.33 billion at a CAGR of 9.5% by 2028.
The Application of the D3O market are ndustrial, Electronics, Sports, Defence & Motorcycle.
The Global D3O market is segmented on the basis of Type, Application, and Geography.
The top manufacturers of gain flattening filters dominating the D3O market are 3M, CCM, MCR Safety, Adidas, Fox, Schutt, Umbro, EFM, Klim.
The report sample for D3O Market report can be obtained on demand from the website. Also, the 24*7 chat support & direct call services are provided to procure the sample report.