"Authentic experience" is something that vacationers hope to have, and every city has its own unique characteristics that set it apart from others. These characteristics include aspects of their history, customs, arts, and cultural heritage. Every place has a history, and one strategy for luring tourists is to figure out how to relate that history in an interesting way to the public. It is possible to compile an inventory of the resources held by a community using the tools at your disposal.
Covid-19 Impact
Despite all of the difficulties, the tourism and culture industries are currently in a position where they have the potential to form new relationships and collaborate. They are obligated to collaborate on reinventing and diversifying the offer, attracting new audiences, developing new talents, and assisting the transfer of the world to the new conditions.
Europe will dominate the Cultural Touring Market
During the time period covered by the forecast, Europe will be responsible for 37% of the expansion of the market. Italy and Germany are considered to be Europe's most important marketplaces.
The socio-cultural segment will see a stable growth rate in the period of interest
By reaching out to children and young people, the socio-cultural sector is helping to cultivate global citizens who are committed to their communities and the visitors of the future. In the years to come, the emotional relationships that are only beginning to form between citizens and cultural innovators will make a significant difference.
The domestic segment will dominate the Cultural Touring Market
The sector of domestic cultural tourism has seen a substantial amount of advancement. The research on the cultural tourism market offers a full grasp of the target market's subsegments in order to identify specific client groups and demographic requirements.
At a compound annual growth rate (CAGR) of 14.09% between 2019 and 2028, the size of the worldwide Cultural Tourism market is anticipated to grow to USD 11901.02 million by 2028, from USD 4580.01 million in 2019.
The most crucial factor contributing to the expansion of the cultural tourism sector in a favorable way is the rising number of cases related to stress. The amount of money one has, the number of people living in their household, the type of work one does, and their own state of health are all key contributors to stress. Untreated stress can often lead to a variety of mental health issues, including anxiety, irritability, aggression, a lack of motivation or attention, restlessness, sorrow, or melancholy. The immune system is weakened by stress, and the entire body, both emotionally and physically, becomes exhausted.
Untreated stress can lead to changes in behavior such as outbursts of rage, usage of drugs or alcohol, excessive or inadequate eating, withdrawal from social situations, and the use of tobacco products. It is common practice for medical practitioners to advise patients suffering from stress and anxiety to take a trip or visit a location that affords them the opportunity to enjoy mental tranquility as an adjunct treatment option. Altering one's environment and taking a vacation from one's typical routine both speed up the process of healing in a person. This results in increased potential for cultural tourism operators to target tourists who come for reasons related to their health and well-being.
The rise in the number of households with two incomes is likely to blame for the relatively stable level of disposable income per capita in developed countries. There has been a rise in the ability to spend money in developing countries, which has led to an increase in the accessibility of luxury goods. As a consequence of this, increased levels of discretionary spending in nations located around the Pacific Rim, such as Malaysia, Indonesia, and Vietnam, are anticipated to boost the growth of the global cultural tourism sector even further. In addition to this, there has been a significant rise in the number of working women all over the world. For instance, research conducted by the World Bank Group found that the proportion of employed women in Italy's total labor force rose from 41.45% in the year 2011 to 46.58% in the year 2019. This growth occurred in Italy. Because of this, people's overall incomes are seeing an increase, which enables customers to lavishly spend their money on cultural tourism and activities that are closely tied to it. In the past, the desire for cultural tourism was limited due to a combination of factors including a lower pricing, poor awareness, and increased security threats. Nevertheless, as a result of an increase in both income and investments made by market sellers.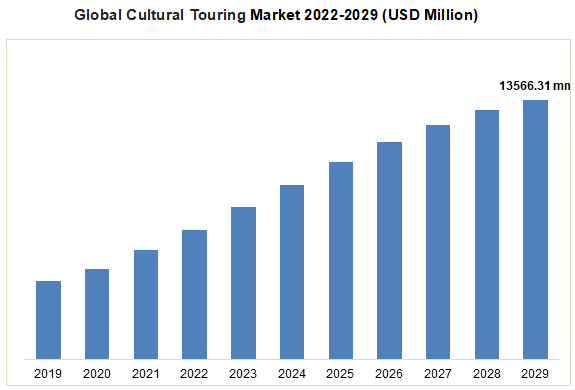 Among the top participants in the worldwide cultural touring industry are Splitrock Environmental, Exodus Travels Ltd., Indigenous Tourism BC, Nature Quest NewZealand Ltd., Martin Randall Travel Ltd., Odyssey World, Envoy Tours, Classic Journeys, ACE Cultural Tours, Responsible Travel, and Kudu Travel Ltd.
Recent Developments
As people all around the country become more interested in participating in community-based activities, an increasing number of travel organizers have begun to provide tailored cultural tours that include narratives about local communities that are rarely shared.
Participating in well-crafted heritage walks that offer an insight into history, art and craft; taking part in cooking classes with indigenous communities; or simply traveling to experience various festivals across the country to learn about a wide variety of cultures, less well-known locations, tribes, and distinct traditions are all examples of activities that fall under this category.
Cultural Touring Market Scope
| | |
| --- | --- |
| Metrics | Details |
| Base Year | 2021 |
| Historic Data | 2019-2020 |
| Forecast Period | 2022-2028 |
| Study Period | 2019-2028 |
| Forecast Unit | Value (USD) |
| Revenue forecast in 2028 | USD 11901.02 million. |
| Growth Rate | CAGR of 14.9 % during 2021-2028 |
| Segment Covered | By Type, By End- User, By Application, Regions |
| Regions Covered | North America, Europe, Asia Pacific, Middle East and Africa, South America |
| Key Players Profiled | Splitrock Environmental, Exodus Travels Ltd., Indigenous Tourism BC, Nature Quest NewZealand Ltd., Martin Randall Travel Ltd., Odyssey World, Envoy Tours, Classic Journeys, ACE Cultural Tours, Responsible Travel |
Key segments in 'Global Cultural Touring Market'
By Type, 2019-2029 (USD Million)
By End-User, 2019-2029 (USD Million)
Socio-cultural tourism
Cultural eco-tourism
Indigenous tourism
By Application, 2019-2029 (USD Million)
Vacation
Self-actualization
By region, 2019-2029 (USD Million)
North America
Europe

France
Germany
Spain
Italy
Romania
Holland
Poland
Russia
The United Kingdom

Asia-Pacific

Indonesia
India
China
South Korea
Others

South America

Argentina
Brazil
Colombia
Peru
Paraguay
Uruguay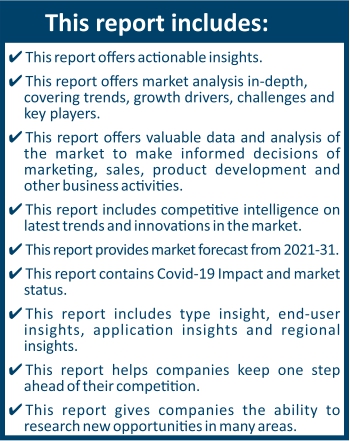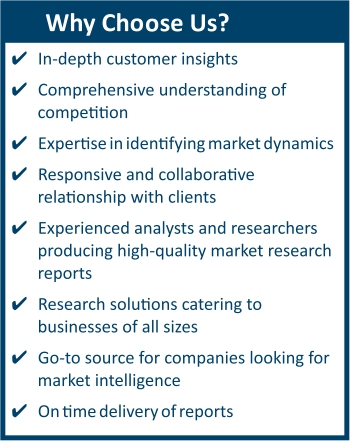 Frequently Asked Questions (FAQ) :
The market value of cultural touring market in 2028 was USD 11901.02 million.
The cultural touring market is growing at a CAGR of 14.09% over the forecast period.
The top companies that hold the market share in cultural touring market are Splitrock Environmental, Exodus Travels Ltd., Indigenous Tourism BC, Nature Quest NewZealand Ltd., Martin Randall Travel Ltd., Odyssey World, Envoy Tours, Classic Journeys, ACE Cultural Tours, Responsible Travel & among others.