Catering and food service contractors are service providers who provide food and refreshments as a service at various industrial events, medical facilities, educational institutions, and commercial organizations, as well as special events such as parties, weddings, anniversaries, and receptions.
The size of the global contract catering market, estimated to reach USD 266.2 billion by 2029 with a CAGR of 5.4%, was USD 194.7 billion in 2022.
Covid-19 Impact & Market Status
The sickness has expanded to practically every country on the planet since the COVID-19 viral outbreak in December 2019, prompting the World Health Organization to declare it a public health emergency. The global effects of the coronavirus illness 2019 (COVID-19) are already being felt, and the Contract Catering Services market will be considerably impacted in 2021. The COVID-19 outbreak has impacted flight cancellations, travel bans, and quarantines; restaurants have closed; all indoor/outdoor events have been restricted; over forty countries have declared states of emergency; massive supply chain slowdown; stock market volatility; falling business confidence, growing panic among the population, and uncertainty about the future have all been impacted.
With the COVID-19 pandemic now in remission, the inflight catering industry is attempting to recoup its losses through measures such as product diversity and innovation. Indigo Airlines, for example, announced the availability of a variety of vegetarian and non-vegetarian alternatives, healthy juices, lemonade, aerated beverages, a large assortment of sugar-free health bars and drinks at competitive pricing onboard. Fact.MR estimates that the Indian market will have a market share of 30%.
The experts have discussed the pre- and post-COVID-19 consequences in the Global Contract Catering Market research. Despite a severe economic downturn, the Contract Catering Market has recovered by implementing new tactics and developing new talents. On both a regional and global scale, the market has begun to look for other funding sources and business models in order to stay afloat.
Contractual mode
Outsourced and self-operated segments exist in the global contract catering industry, depending on the type of contract. The outsourced category, according to analysts, has the biggest market share and is expected to rise steadily over the study period. Clients can focus on their core business with outsourced catering. In addition, an increasing number of caterers are focusing on unusual cuisines, premium table services, and aesthetic delights, which is fueling the segmental share.
In terms of end-user scope
Defense, sports & leisure, education, healthcare, and business & industry are among the end-users of this business space. Through 2026, the global contract catering market size from the business & industry segment is predicted to grow at a rapid rate. The general market picture is favoured by the rapid expansion of the consumer goods sector and better economic conditions in China and India.
Analyses by Region
Due to severe government laws surrounding food safety and a growing inclination for promoting healthy eating habits across various nations in this region, the market in Asia Pacific is likely to develop at the quickest rate over the forecast period. For example, the Singapore government launched the Whole-of-Government (WOG) –Healthier Catering Policy in April 2017 to encourage healthier eating in Singapore's homes, workplaces, and communities. Government entities in Singapore offered healthful food and drinks at government-organized gatherings, trainings, meetings, and conferences in accordance with this policy.
The rapidly developing tourist industry around the world is likely to fuel worldwide market growth over the forecast period. Furthermore, rising customer desire for mini buffets is another factor projected to boost the target market's growth throughout the forecast year.
Mini meals are ideal for small get-togethers or gatherings when room is limited since they are convenient and packed in disposable trays. Furthermore, the target market's expansion is predicted to be aided by increasing industrialization across numerous industries over the forecast period.
Furthermore, the installation of numerous educational and medical institutes is predicted to aid the global market's expansion. However, rising consumer demand for online meal delivery services is likely to limit worldwide market growth throughout the forecast period.
Through a smartphone application, an online meal service provides a simple and convenient ordering process. The market's current trend of increasing air travel around the world is projected to assist the target market's growth over the forecast period.
Over the projected period, technological advances and innovative product launches are expected to be important drivers that provide potential income possibilities for participants in the target market. Furthermore, increased collaboration, merger, and acquisition activities by manufacturers operating in the target market to improve their product range and sales is likely to support worldwide market growth throughout the forecast period.
Consumer spending has increased in tandem with general economic expansion, which has aided the worldwide contract catering business. Emerging markets like China and India have a large consumer base, making them a viable market for catering solutions.
Furthermore, factors such as rising urbanisation, a growing middle class population, and lower unemployment rates are expected to fuel the market in the forecast period. Caterers are using predictive analytics to increase the operational efficiency of catering services, decrease waste, and shorten the market procurement cycle. The introduction of the distinctive brand, limited-time menu choices, and promotional items drive the worldwide contract catering market.
Some of the major players in the catering services market include Aramark, bartlett mitchel Ltd., Compass Group Plc, Delware North Companies Inc., Deutsche Lufthansa AG, DO & CO Group, Elior Group, Emirates Flight Catering Co., gategroup, and Newrest Group Services SAS.
Latest Innovations in the Contract Catering Market: a Snapshot
In May 2021, Foodcraft, a subsidiary of Emirates Flight Catering, partnered with noon Daily, noon.com's specialised grocery platform. The goal of this collaboration was to increase delivery reach during the Eid festival, for which the company introduced a new line of frozen ready-to-cook meals.
Newrest First Catering has been providing catering services to United Airlines in Houston, Texas, since November 2021. The company offered culinary and logistic solutions to 427 aircraft flying domestic and international routes as part of its contract. The company plans to serve 15,000 meals every day in the future, with a maximum of 500 trips.
Contract Catering Market Scope
| | |
| --- | --- |
| Metrics | Details |
| Base Year | 2021 |
| Historic Data | 2019-2020 |
| Forecast Period | 2022-2029 |
| Study Period | 2019-2029 |
| Forecast Unit | Value (USD) |
| Revenue forecast in 2029 | USD 266.2 billion |
| Growth Rate | CAGR of 5.4 % during 2021-2029 |
| Segment Covered | Product Type, End- User, Regions |
| Regions Covered | North America, Europe, Asia Pacific, South America, Middle East and Africa |
| Key Players Profiled | Aramark, bartlett mitchel Ltd., Compass Group Plc, Delware North Companies Inc., Deutsche Lufthansa AG, DO & CO Group, Elior Group, Emirates Flight Catering Co., gategroup, and Newrest Group Services SAS. |
Key Segments of the Contract Catering Market
Fixed Price
Cost-Plus
Other
B&I
Education
Healthcare
Senior Care
Others
North America
Latin America
Europe
Asia Pacific
Middle East & Africa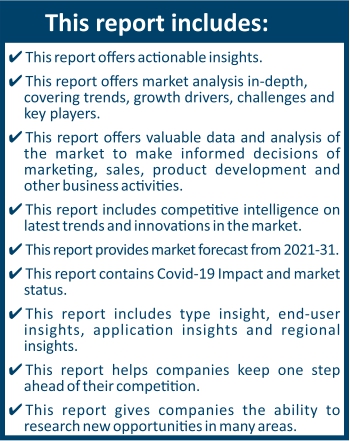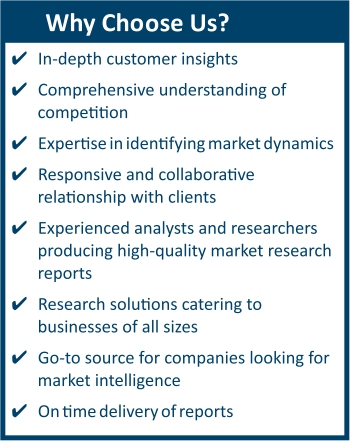 Frequently Asked Questions (FAQ) :
Contract Catering Market is growing at a good pace over the last few years and is expected to grow at a CAGR of 5.8% from 2021-2028
Increasing demand for food-away-from-home across the globe due to rising millennial and working population is expected to drive growth of the contract catering market over the forecast period
Aramark, bartlett mitchel Ltd., Compass Group Plc, Delware North Companies Inc., Deutsche Lufthansa AG, DO & CO Group
Global Contract Catering Market is Segmented on the basis of Contract Type, Application And Geography.
The sample report for the Contract Catering Market can be obtained on demand from the website. Also, the 24*7 chat support & direct call services are provided to procure the sample report.