Covid-19 Impact
This pandemic has moved to almost every region around the globe ever since COVID-19 biological attack in January 2020, prompting the (WHO) to pronounce coronavirus illness a pandemic. Outperformers pursue development in all categories, including core expansion, geographical expansion, vertically and horizontally the value chain, and adjacent spaces, and according to our study. Every industry has been affected by the COVID-19 pandemic, including Aerospace & Defense, Agriculture, Food & Beverage, Automobile & Transportation, Consumer Goods, Retail & eCommerce, Electronics & Semiconductor, Energy & Power, Pharma & Healthcare, and many more.
The global Continuous Level Measurement market size is expected to reach close to USD 2373.1 million by 2029 with an annualized growth rate of 2.9% through the projected period.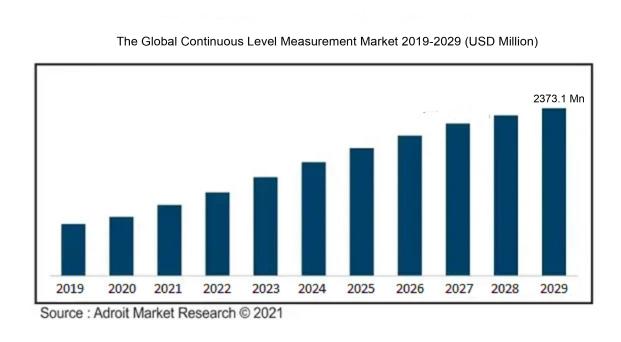 We've been keeping an eye on COVID-19's direct influence on this industry, including its indirect influence on other sectors. From a regional and global viewpoint, this study explores the effects of the pandemic on the Continuous Level Measurement market. This extensive report illustrates the segment development and distribution of the global continuous level measurement market. According to the report, the key segments are based on consumption, use, and kind varieties. The report is a helpful guide to estimating major developments and growth journeys through the Covid-19 era. It also talks at length about the developments to be expected during the post-Covid-19 timeframe as well.
Product type analysis
The market is divided into touch type/point level and non-contact type/continuous sensing devices based on technology. Because of its versatility, measurement precision, and low maintenance requirements, the industry is shifting away from contact type to non-contact type.
Electronic devices that create a magnetic wave for level measurement are known as non-contact/continuous level sensors. These sensors are more responsive and offer a wider range of applications. Photoconductive, capacitance, and ultrasonic sensors are types of non-technology.
Electrochemical gadgets used to identify a change by physical contact with the target material/object are known as contact/point level. Contact sensors include magneto strictive, vibratory inquiry, hydraulic, and magnetic float.
Regional Perspectives
Here, the market for ongoing level measurement is separated based on type, end-use sector, and purpose. You may develop multiple strategies to assist discover major thrust areas and the disparities in your target markets by using the growth among the segments to learn about the various growth factors anticipated to be present all over the industry.
the North America regional market is projected to lead the industry in forecasted period. The US National Environmental Department's Air, Weather patterns, and Power Research Program has launched a study of low-cost O3 and NO2 sensors. The US EPA collaborates with developers as part of the research programme to analyse the properties of such sensors.
Continuous level measurement equipment are ideal to monitor liquid and solid contents across industrial places such as vessels and storage tanks, along with multiple storage structures. These devices differ from point-level sensors in that they detect the level of the medium continuously rather than only when it reaches a certain level.
Gravity gradient streaming substances almost become horizontal in their vessels, but most lump solids mount up at an inclination of repose to a crest. The item to be measured might be in its original environment or inside a container (e.g., a river or a lake). Continuous or point values can be used to measure the level. Continuous level sensors identify the precise amount of material in a given location by measuring the level within a specific range, whereas point-level sensors merely tell whether the material is higher than the current sensing point. The latter, in general, detects levels that are abnormally high or low.
The deciding on the best level measurement techniques for commercial and industrial operations is influenced by a number of physical and application aspects.
This Continuous Level Measurement Market Report 2022 will aid in understanding the industry and prepare for potential growth. Tactical study gives thorough insights into new competitive entries in the Continuous Level Measurement sector, with a CAGR of 3.38 percent, into promotional tools and market position of prospective growth.
You may develop your business investment strategy and better comprehend the industry with the aid of Report 2022. Strategic analysis covers in-depth analysis of entrants in the Continuous Level Measurement sector as well as insights with a CAGR into the promotional tools and market position of prospective development.
The report presents a comprehensive "Continuous Level Measurement Market" offers extensive data on the most contemporary industries and its environment. All of the research's data and numbers are backed up by well-known analytical methodologies including SWOT and Porter's Five Forces analysis. The market present research is detailed, helping firms to make better decisions and develop better production, marketing, sales, and promotion strategies. The market definitions, market segmentation, critical market trends, competition analysis, and research methodology are all covered in detail in this Continuous Level Measurement Market Report.
Additionally, Comprehensive knowledge on the most recent industry and its structure is provided in the global "Continuous Level Measure Market" report. Popular analytical techniques like SWOT analysis and Porter's Five Forces examination are used to support all of the research's facts and data. The detailed market research in this study encourages firms to build better production, marketing, sales, and promotion strategies. In-depth market definitions, market segmentation, significant industry trends, opportunity assessment, and research methodologies account for the vast majority of this Continuous Level Measurement Fact Sheet.
Major developments and innovations
In current food and beverage manufacturing, a wide variety of techniques can be employed to enable continuous level measuring or point-level detection. load cells, capacitance switches, and oscillating fork level switches are all forms of these. Non-contacting radar transmitters, on the other hand, best match the industry's requirements for measurement accuracy and sanitary materials, while also delivering a broad variety of additional services to users.
Continuous Level Measurement Market Scope
| | |
| --- | --- |
| Metrics | Details |
| Base Year | 2022 |
| Historic Data | 2019-2020 |
| Forecast Period | 2022-2029 |
| Study Period | 2019-2029 |
| Forecast Unit | Value (USD) |
| Revenue forecast in 2029 | USD 2373.1 million |
| Growth Rate | CAGR of 2.9 % during 2019-2029 |
| Segment Covered | product type, Regions |
| Regions Covered | North America, Europe, Asia Pacific, Middle East and Africa, South America |
| Key Players Profiled | ABB, E+H, Emerson Electric, Siemens AG, VEGA, KROHNE, Honeywell, Magnetrol International, Schneider Electric, Yokogawa Electric, SICK |
Key Segments
By the product type, the Continuous Level Measurement market is primarily split into:
? Differential Pressure
? Guided Wave Radar
? Non-contact Radar
? Ultrasonic
? Radiation-Based
By the application, this report covers the following segments:
? Chemicals
? Food and Beverages
? Water and Wastewater
? Oil and Gas
? Power
Regions Covered in the Global Continuous Level Measurement Market Report:
North America
Europe
Rest of Europe
Asia Pacific
China
India
Japan
Rest of Asia Pacific
South America
Mexico
Brazil
Rest of South America
Middle East and South Africa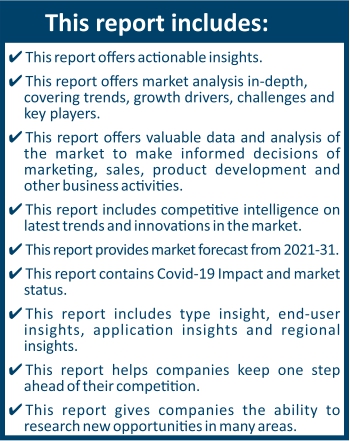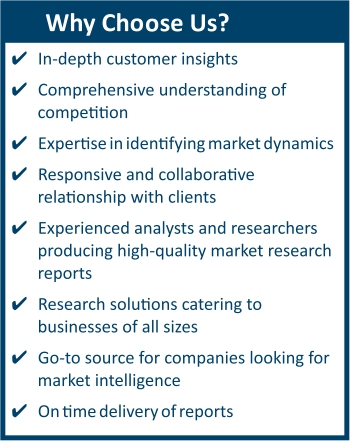 Frequently Asked Questions (FAQ) :
The market value of continuous level measurement market in 2028 was USD 7.2 billion.
The continuous level measurement market is growing at a CAGR of 4.7% over the forecast period.
The application of the continuous level measurement market Chemicals, Food & Beverages, Water & Wastewater, Oil & Gas, Power and other.
North America dominated the market for continuous level measurement market and accounted for the largest revenue share.
To get latest version of continuous level measurement market report can be obtained on demand from the website.