COVID-19 Impact:
The worldwide population has restricted themselves from leaving their homes and is on the verge of doing so, which is having a negative or positive impact on all markets. The article looks at the present and future effects of the COVID-19 pandemic on the broader market, offering more accurate and trustworthy predictions based on current market conditions. The Coronavirus has struck devastation around the globe. In practically every country, lockdowns and substantial social isolation measures have been introduced. As a result, supply networks have been interrupted. The outbreak has caused havoc on the world's systems.
The global market for the Consumer Packaged Goods (CPG) is anticipated to develop at a compound annual growth rate (CAGR) of 2.9% throughout the course of the forecast, to reach USD 25 Million by 2030.
By Distribution Channel:
Online Mode to have the largest market share in the forecast period
Consumer goods enter the market through two distribution channels, offline and online. While offline sales channels had a dominant share of pas, increasing digitalization and an increasing number of online platforms are driving a consumer shift. The offline sales channel allows consumers to see the product directly, making it easy for consumers to see the quality and shelf life of the product.
Therefore, the online distribution channel is expected to record the fastest growth during the forecast year, 8.3% CAGR from 2020 to 2027. The main online channels include corporate portals and e-commerce websites. As more and more online shoppers prefer different e-commerce platforms, the online segment is expected to grow significantly over the next few years.
By Region:
Asia-Pacific has the highest CAGR over the forecast period
North America held the highest market share of 35.2% in 2021. The market for this region will be valued at US$598.9 Billion in 2021. Despite North America's large market share, Asia Pacific is predicted to rise at a CAGR of 5.7 percent over the projection period. Growth Opportunities in the regional market are estimated at $270.6 Billion during the forecast period. Strong growth opportunities in the region are due to countries such as China and India.
CPGs are items that are utilised on a daily basis by the ordinary customer and require regular replenishment or replacement (consumer packaged goods). Food, drinks, apparel, cosmetics, home items, cigarettes, and other CPGs are examples. The CPG (consumer packaged goods) business has significant market saturation and low consumer switching costs, meaning that customers may simply replace their product with a cheaper alternative currently on the market.
The demand for these items is consistent, creating a competitive environment for all enterprises. As a result of the increased attention given to emerging markets, this market tends to evolve quickly, with the formation of international marketplaces in a variety of nations. Consumer packaged goods (CPG) are now available in the internet marketplace, while they were previously solely available in physical stores. On the shelves of the pharmacy, grocery shop, or big-box store, distinctive and appealing product packaging sets itself out from other items or rivals.
Selling CPG through e-commerce platforms on the Internet was first tough. Producing, regulating, managing, and distributing food and drinks are all part of the food and beverage industry. The global food and beverage industry covers a wide range of products in the market, including grocery products, everyday foods and beverages or juices, packaged foods, nutritional foods, and food products. Natural, canned metal, hard and soft drinks, baby food, energy drinks, baked foods, pet food, alcoholic beverages, oils, and fats are only some of the products available. Every day, the number of packaged goods available expands.
During the projected period, the worldwide radiation detection, monitoring, and safety market is predicted to increase at a CAGR of 6.9%, reaching $3.1 billion by 2028. Key market drivers are increasing security threats, increasing prevalence of cancer globally, increasing awareness of radiation protection increase, the number of PET/CT scans is increasing, and the increasing use of nuclear drugs and radiation therapy for diagnosis and treatment.
Market Drivers:
Among the many factors driving the growth of the consumer staple is the micro-consumption segment that drives the launch of new products. The number of new firms entering the market has risen, while the number of CPGs customising new brand extensions to specific customers has increased and continues to rise.
Another aspect is the increased advertising of consumer packaged goods. The CPG company or brand owner has expanded the reach and frequency of their advertising and promotions with more products displayed in shelf space, which also includes offers like limited product variations focusing on special events and promotions. During this period, they began advertising to boost their brand; according to the packaging study, 68 percent of CPG respondents agreed.
A third growth driver could be growth in private label/tier 2 market share, offering lower-priced products to compete with more well-known brands. As smaller firms compete more directly with Tier 1 brands, the number of SKUs has expanded due to the rising consumer packaged goods (CPG) industry and the growing need for creative packaging.
Challenges:
Consumer packaged goods (CPG) – and, to a lesser extent, services – are perhaps one of the most difficult businesses to get into. It's an industry where companies must strike a balance between innovation and flexibility while maintaining the fundamental offers that made them successful in the first place. While this helps CPG companies to discover new development prospects, it also implies that there are dangers that senior executives must consider.
Changing Consumer Habits
New Entrants and Competitors
Challenges with Supply Chain Distribution
Major Players and Market Share:
The study "Global Consumer Packaged Goods (CPG) Market" will give you vital information about the global market. AnheuserBusch InBev SA / NV, Nestlé SA, Procter & Gamble Co, PepsiCo Inc., Heineken NV, The Coca-Cola Co, Unilever plc, L'Oréal SA, Kweichow Moutai Co., Ltd., and Colgate Palmolive Société are among the leading market participants.
Consumer Packaged Goods (CPG) Market Scope
| | |
| --- | --- |
| Metrics | Details |
| Base Year | 2020 |
| Historic Data | 2018-2019 |
| Forecast Period | 2021-2028 |
| Study Period | 2018-2028 |
| Forecast Unit | Value (USD) |
| Revenue forecast in 2028 | US$ $3.1 billion |
| Growth Rate | CAGR of 6.9% during 2021-2028 |
| Segment Covered | Product Type, Distribution channel, Regions |
| Regions Covered | North America, Europe, Asia Pacific, Middle East and Africa, South America |
| Key Players Profiled | AnheuserBusch InBev SA / NV, Nestlé SA, Procter & Gamble Co, PepsiCo Inc., Heineken NV, The Coca-Cola Co, Unilever plc, L'Oréal SA, Kweichow Moutai Co., Ltd., and Colgate Palmolive Société |
Segments of the Consumer-Packaged Goods Market:
By Product Type:
• Personal Care and Cosmetics
• Food and Beverages
• Household Supplies
• Agricultural products
• Wholesale distribution
• Others
By Distribution channel:
Regional Overview, 2018-2028 (USD Billion)
North America
Europe
Germany
France
UK
Rest of Europe
Asia Pacific
China
India
Japan
Rest of Asia Pacific
South America
Mexico
Brazil
Rest of South America
Middle East and South Africa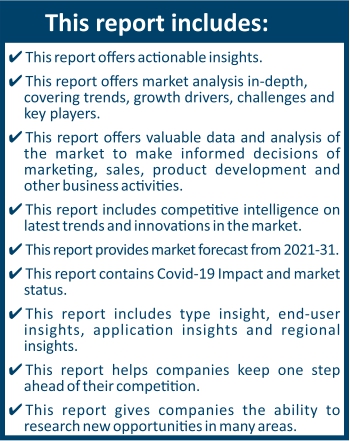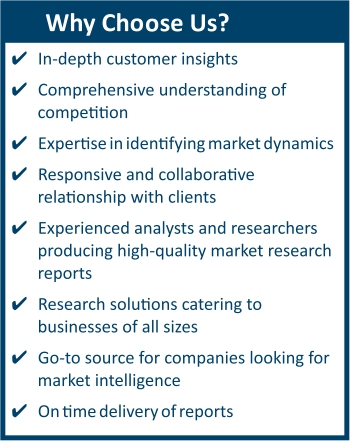 Frequently Asked Questions (FAQ) :
The consumer packaged goods market growth will increase by $3.1 billion during 2021-2028.
The consumer packaged goods market is expected to grow at a CAGR of 6.9% during 2021-2028.
North America is expected to hold the largest market share in forecast period 2021 to 2028.
AnheuserBusch InBev SA / NV, Nestlé SA, Procter & Gamble Co, PepsiCo Inc., Heineken NV, The Coca-Cola Co, Unilever plc, L'Oréal SA, Kweichow Moutai Co., Ltd., and Colgate Palmolive Société are a few of the key vendors in the consumer packaged goods market.
The report sample for consumer packaged goods market report can be obtained on demand from the website. Also, the 24*7 chat support & direct call services are provided to procure the sample report.